Here are some ultimate 9Mobile experiences during lockdown
9Mobile is all about making your lockdown experience easier by giving you more quality and affordable data deals and offerings that would benefit you.
With unbelievable data offering and deals, it is more believable when you see firsthand amazing reviews from subscribers with their different lockdown experiences using 9mobile, so you too can be getting a piece of the action.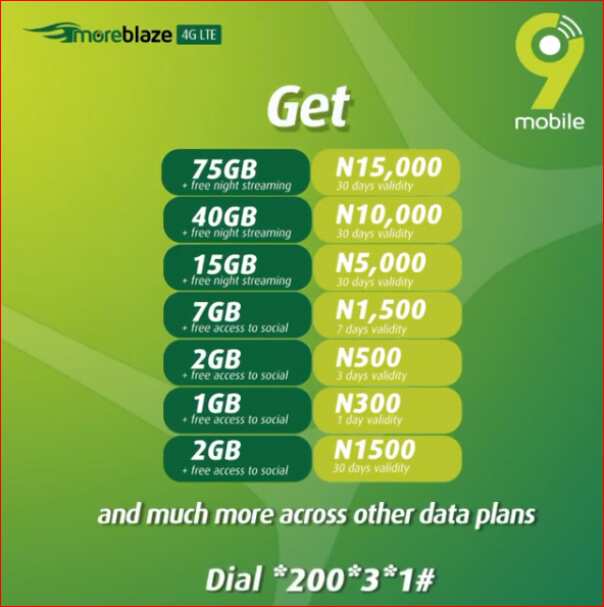 "As an entrepreneur who sells products online, the lockdown and stay at home has put a block on my inflow of customer purchases. So; in other to stay relevant, I have to be more visible, create top of mind awareness and generate more product content showcase in other not to phase out from the minds of my customers. That means more data consumption to create more visibility online and thanks to 9mobile I have been able to enjoy quality, affordable data deals to help me reach more people and increase business revenue without any hassle." 9mobile's data deals are AWESOME – Entrepreneur Lola
Yes! you too can enjoy these amazing deals now by visiting: https://9mobile.com.ng/data-internet/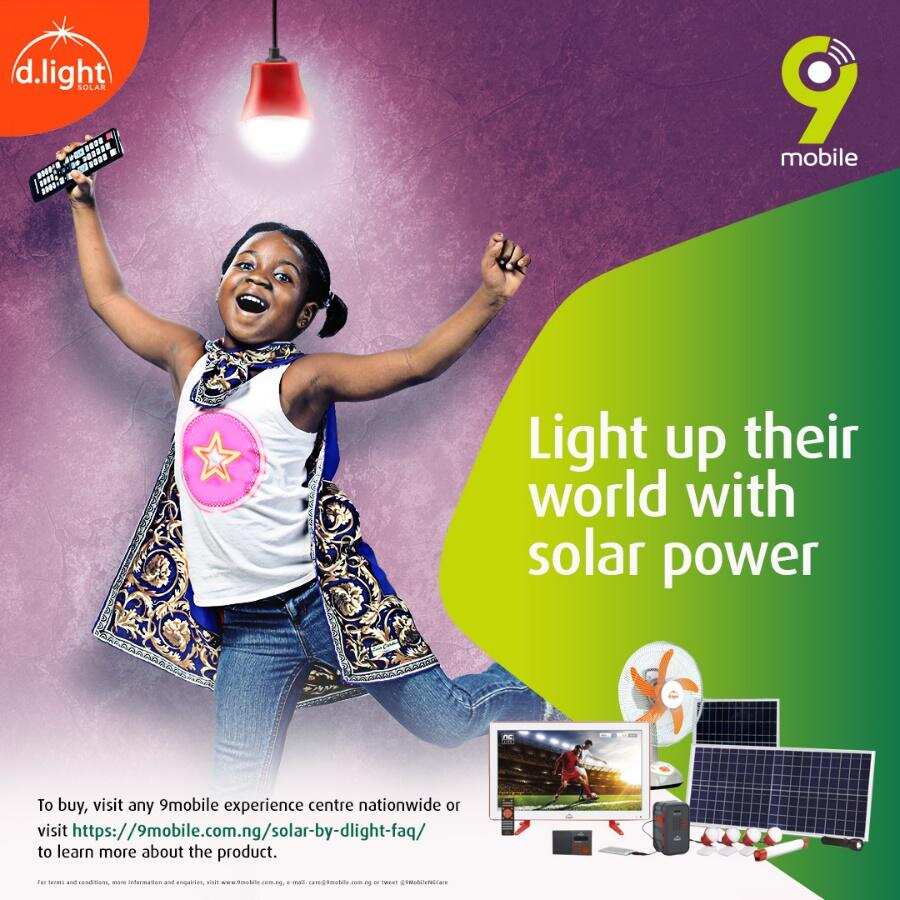 "With limited power supply, working from home as a graphic designer was hard because my working tools needed constant access to electricity to meet up with client deadlines and that wasn't an easy road for me. But since I started using D-light, 9mobile's solar home system that offers me an affordable means of alternate electricity, I can now ensure that I have a steady power supply to keep my work process easy and keep clients happy." A well thought out solution from 9mobile- Graphic Designer Mike.
Get yours now and be free from the 'UP NEPA' shenanigans!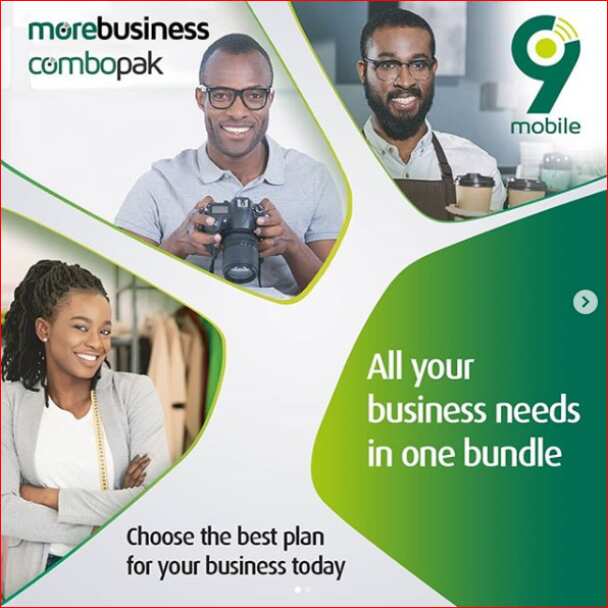 "Business means everything to me and adjusting to the new normal because of the lockdown and stay at home has been a handful. Now more than ever, there is so much pressure from the business world but thanks to 9mobile's Morebusiness Combopak Bundle, I enjoy more value on calls, Data, SMS and CUG for my Business keeping my clients, colleagues and associates happy at all times." It's a win-win situation for me. - Business Manager Tola.
Be up to date with your colleagues and business partners alike with our Morebusiness Combopak Bundle. Visit: https://9mobile.com.ng/morebusiness-combopak/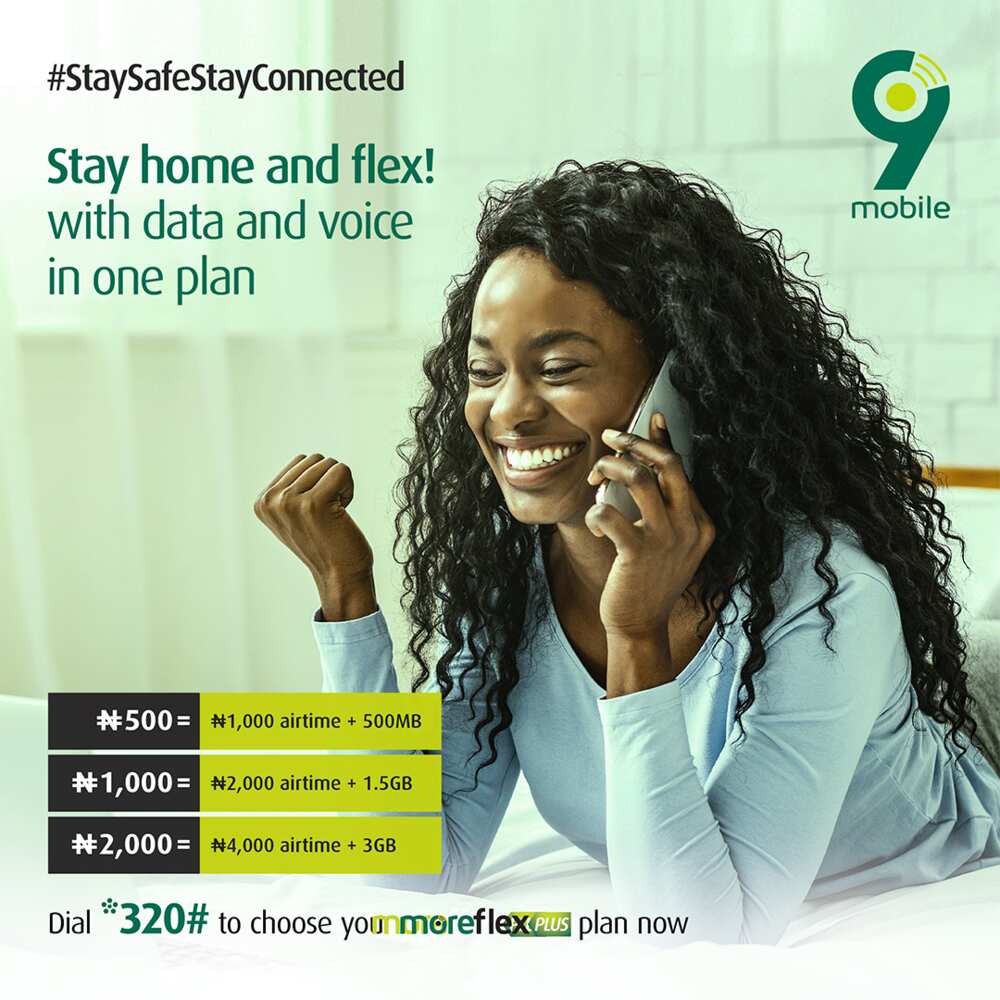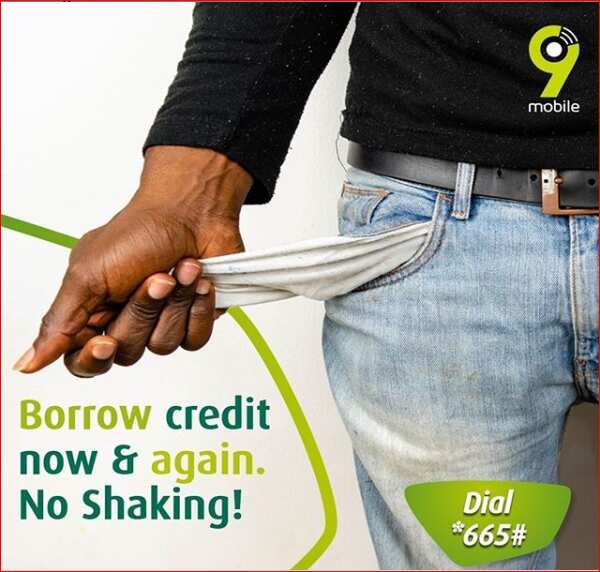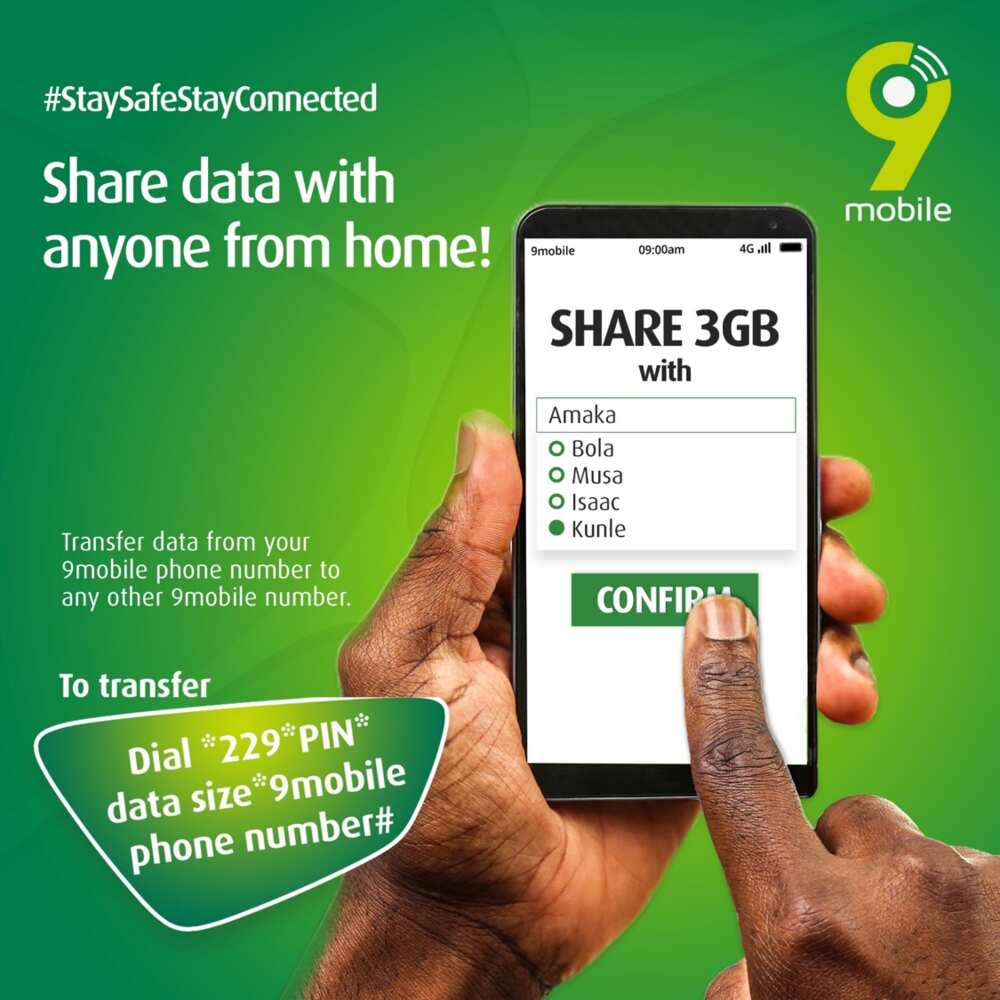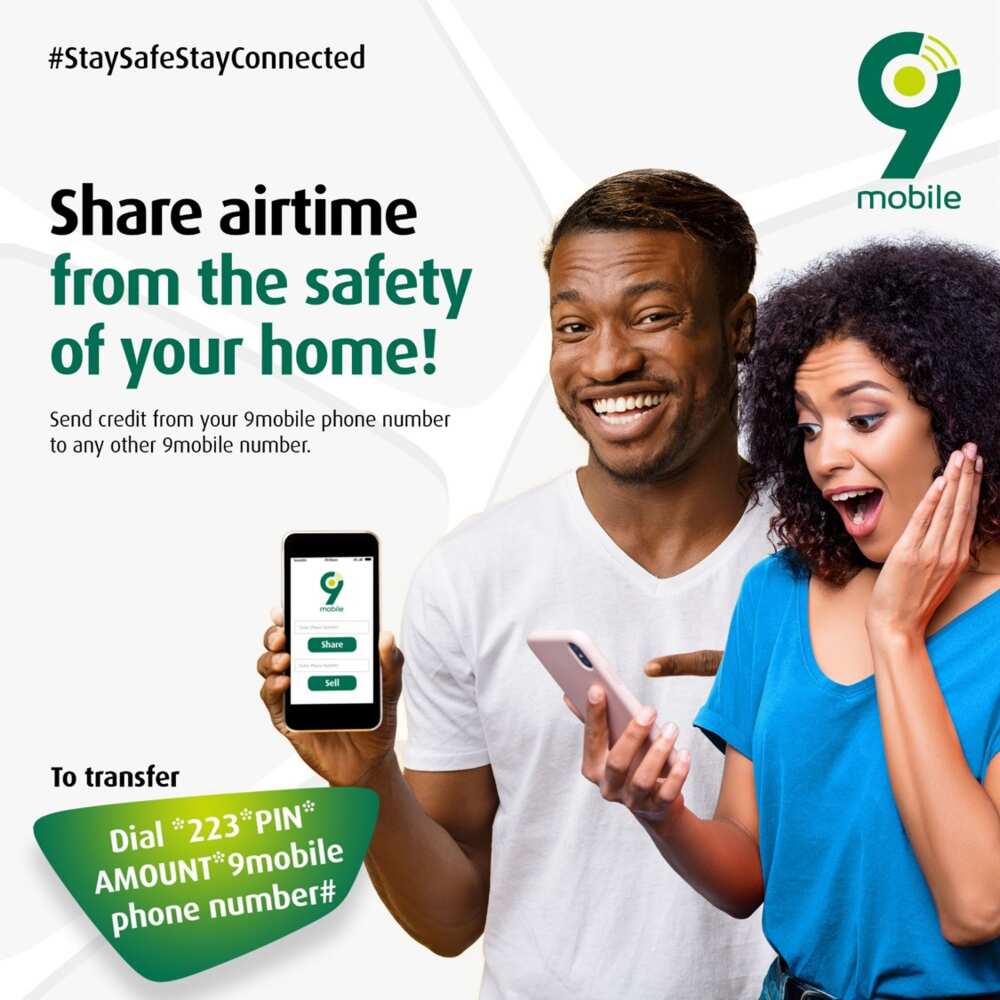 "The lockdown has been an eye-opener for me but I get through it all by staying connected with family, friends and loved ones during these tough times; and it is all thanks to 9mobile Moreflex plus all-in-one Data and Voice plan. I connect more with Xtradata and Airtime deals at my service just by dialing *320#." I can also share data or airtime with family and friends this period by dialling *229*pin*data size*9mobile phone number# To share data or dialling *223*Pin*Amount*9mobile phone number# To share airtime. And when I run out of options, I can borrow airtime in advance to make calls and buy data with 9mobile MoreCredit." There is always something more with 9mobile. – Gbenga.
Want to enjoy more from 9mobile Moreflex Plus? Start by visiting: https://9mobile.com.ng/moreflexplus/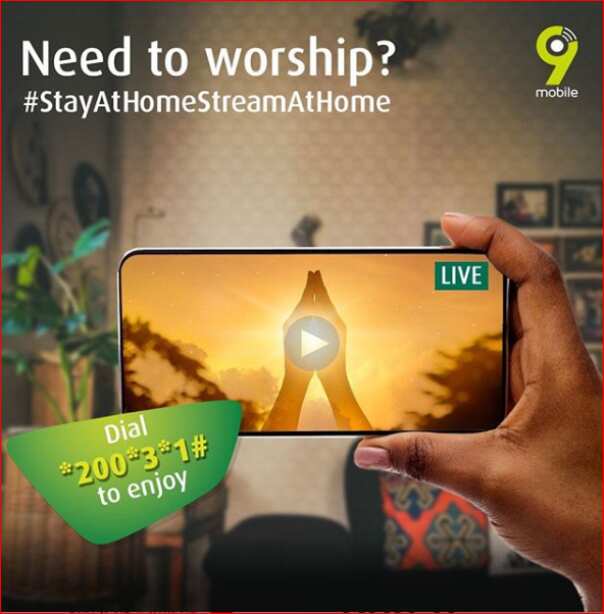 "As a strong believer, staying connected to my faith even in this lockdown is a priority for me. I mean what shall it profit a man if he loses his faith during these difficult times, but if he attends Church services via live streams using Quality and Affordable data from 9mobile then he would continue to have unlimited access to praying and worshipping from home." Thanks to 9mobile, all I have to do is dial *200*3*1# to enjoy worshipping God. – Mark.
Great reviews mean the ultimate customer experience for 9Mobile. 9mobile is a network that is all about customer experience and feedbacks.
It is also very important that you stay up to date with health tips, safety tips and situation reports about COVID-19 pandemic in the country.
So; as a 9mobile subscriber, get to enjoy free access to the Nigeria Centre for Disease Control (NCDC) website and also stay updated on news and safety tips on the Coronavirus outbreak.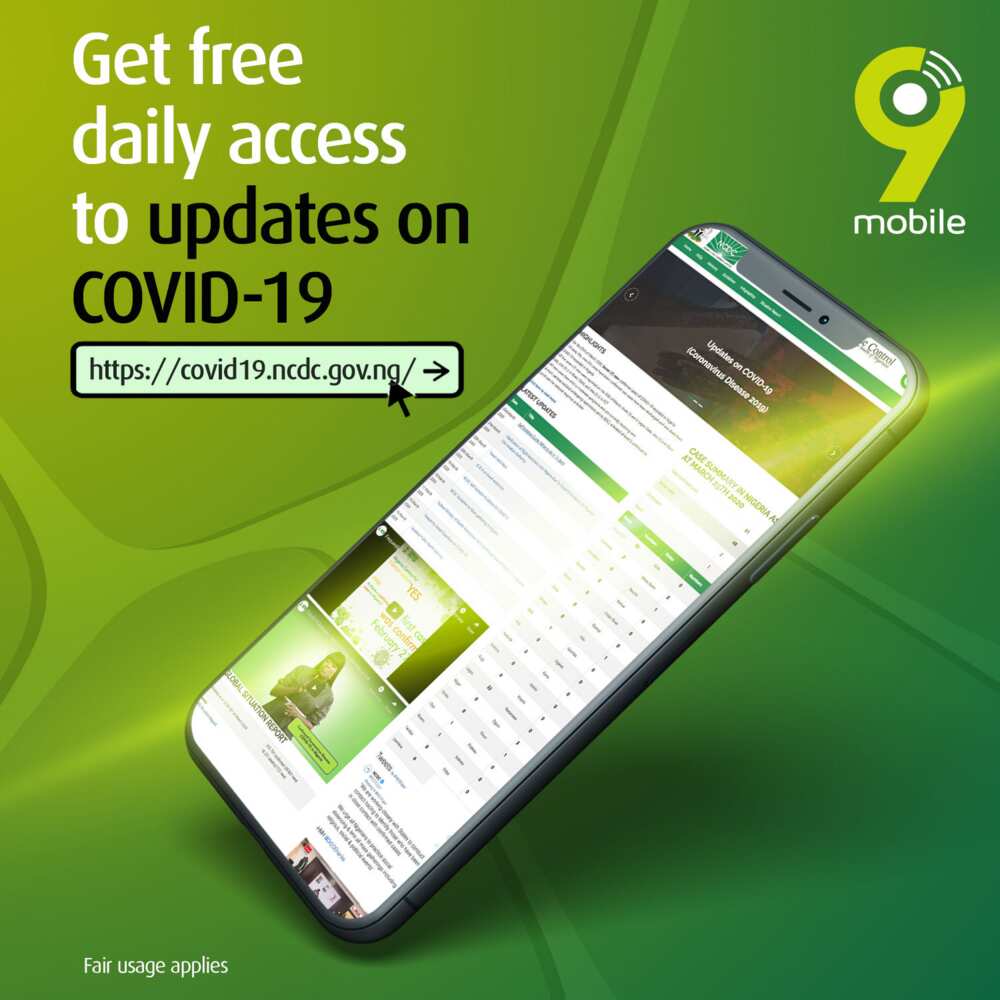 You too can also share your ultimate 9mobile lockdown experience via SMS, calls or 9Mobile social media platforms now.
Stay connected!
Get in touch with 9Mobile.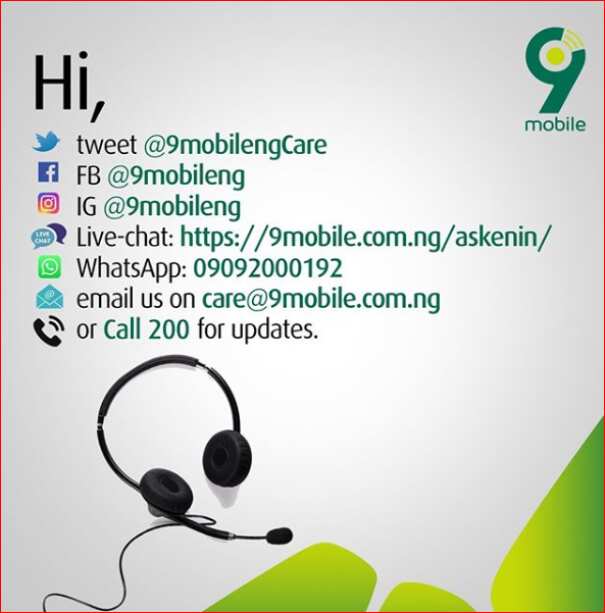 [Sponsored]
Source: Legit.ng