Laine Hardy bio: age, ethnicity, parents, net worth, girlfriend
Laine Hardy is an American country singer and guitarist. He gained huge fame after he won the American Idol competition in 2019. He now has two new singles and has released his tour dates.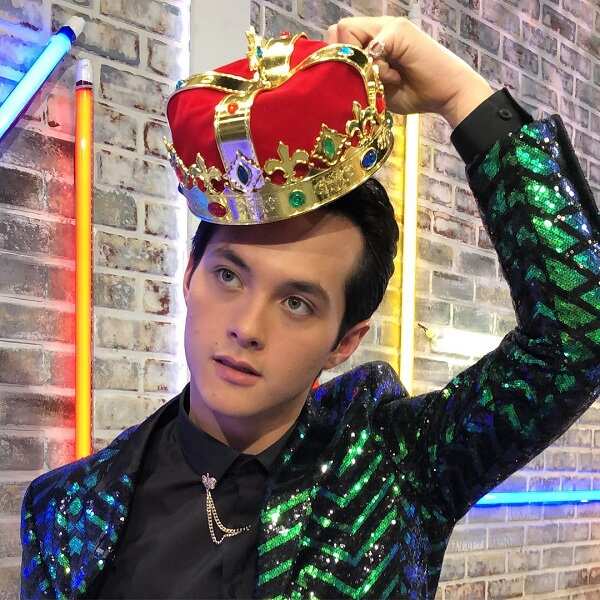 On May 19, 2019, 18-year-old Laine Hardy became the American Idol season 17 winner. Here is all you need to know about Laine Hardy bio, his Idol journey, music, and more.
Profile summary
Name: Laine Hardy
Age: 19 years
Date of birth: September 12, 2000
Place of birth: Louisiana, USA
Nationality: American
Ethnicity: Mixed
Height: 5 ft. 8 inches
Hair colour: Dark brown
Eye colour: Dark brown
Parents: Barry and Cindy Lou Hardy
Siblings: Brittany Banta and Kyle
Zodiac sign: Virgo
Profession: Musician
Net worth: $650,000
Background
Where is Laine Hardy from? The country singer was born in Baton Rouge Louisiana in the Southern part of the United States but was raised in Livingston. Laine Hardy nationality is American.
Laine Hardy family is a beautiful family of five. He has an older sister named Brittany Banta and an older brother Kyle. Kyle also sings and plays the guitar.
Laine Hardy mother is Cindy Lou, she works as a realtor, while his father Barry Hardy works as a contractor in Louisiana. Though Cindy Lou is partly from South Korea, Laine Hardy parents nationality is American.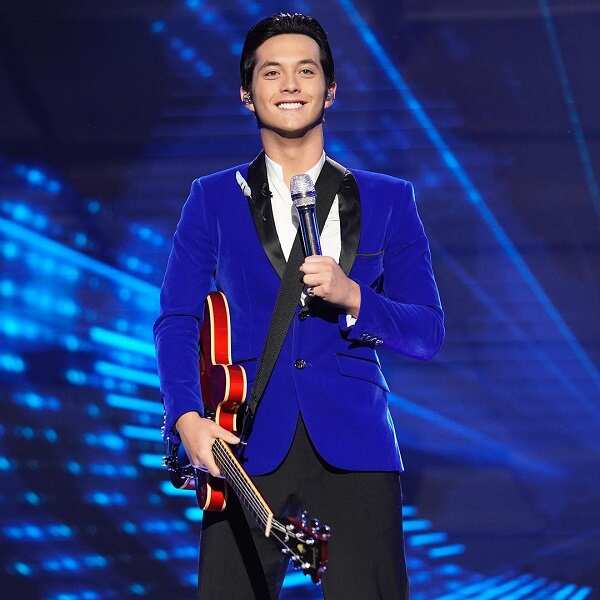 How old is Laine Hardy? The singer was born on 12 September 2000, this makes Laine Hardy age to be 19 years.
He graduated from high school in 2018 and had his high school education at French Settlement High School. He began learning to play the guitar at a very early age; he took guitar lessons from Jodys Music School when he was eight years old.
He began making music seriously in his early teen years. He joined The Band Hardy in 2016; the band was created by his brother and cousins. They performed at restaurants and local bars.
Laine Hardy American Idol 2019
Laine competed in the American Idol competition twice. His first attempt was in season 16 in 2018. Laine Hardy audition for season 16 went very well. During the audition, he sang Hurricane by Band of Heathens, and the judges all voted yes.
Sadly, he did not go beyond the top 40 level as he lost to Garrett Jacobs in the showcase round.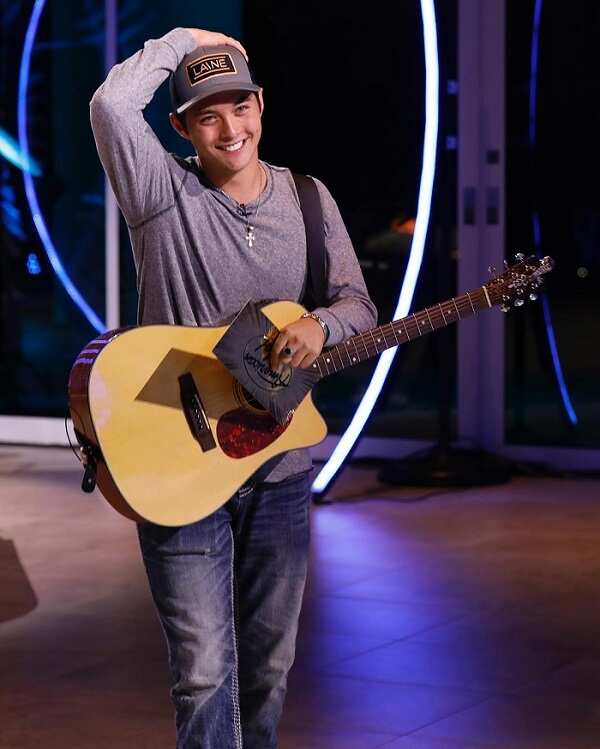 He came back for season 17, this time, without the intention of competing in the show; he accompanied a friend to play the guitar at her audition. At the end of the audition, the judges persuaded him to sing a song.
He sang The Weight by The Band and his singing and confidence impressed the judges so much that they offered him a ticket to the show. He was reluctant at first but he accepted it.
American Idol 2019 began with Hollywood Week performances and he sang She Talks to Angels by The Black Crowes.
For the group performances, his group performed Bruno Mars's Grenade. Even though he forgot some of the lyrics, he was able to advance to the Showcase round.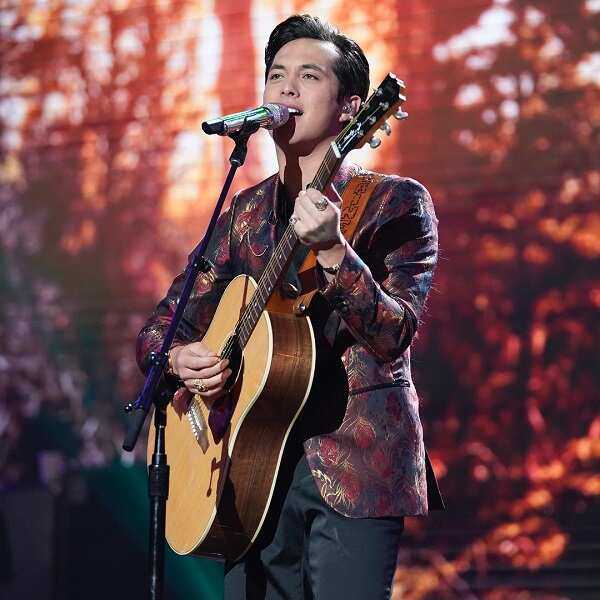 During the showcase round held in Hawaii, he sang The Beatles' Come Together. He was sent home at this stage in 2018, but this time he passed the round and moved on to the semifinals.
In the semifinals, he performed Sam Cooke's Bring it Home to Me for the Top-20 round. He also sang The Weight by The Band in a duet with Elle King. He won and progressed to the Top 14.
On April 14, 2019, for a place in the top 10, The Bayou boy sang That's All Right by Elvis Presley during the Performance Show. After the results were announced, he made it to the top 10 and he performed Hurricane by Band of Heathens for the Results Show.
For the top 10 Disney Night show, Laine gave an impressive performance of Oo-De-Lally from Robin Hood.
For the top 8 performance, he sang Jackson in a duet with Laci Kaye. He performed Fat Bottomed Girls by Queen for his solo performance. He and Laci progressed to the top 6.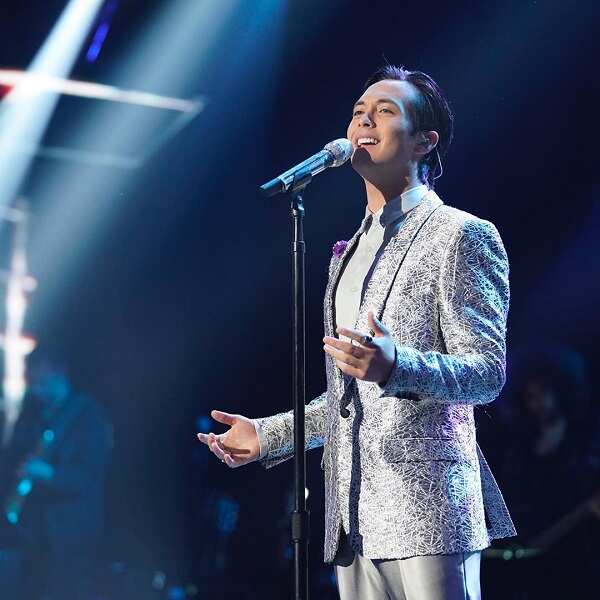 In the top 6 Woodstock theme show, he sang I Don't Need No Doctor by Joe Cocker and Chuck Berry's rock n roll track Johnny B. Good for his show-stopping performance.
For the top 5 stage, he sang Can't You See by The Marshall Tucker Band.
Laine's performance earned him a place in the top 3 and the finale show along with Alejandro Aranda and Maddison Vandenburg.
For his first performance in the grand finale live show, he showed up on stage looking debonair in a shiny gold jacket and performed Home by Marc Broussard. He also performed Hank Williams'Jambalaya and Sam Cooke's Bring It On Home to Me.
He also performed Dirt On My Boots and Night Shift in a duet with country musician Jon Pardi.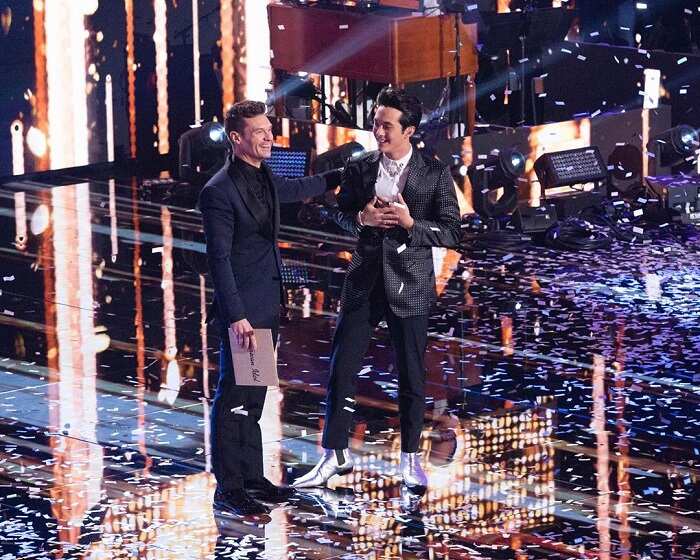 Vandenburg was eliminated through real-time votes, leaving Laine Hardy and Alejandro to contest for the number one spot. He defeated Alejandro Aranda and was crowned the American Idol season 17 winner.
Does Laine Hardy have a record deal? Hardy signed a record deal with Hollywood Records.
Laine Hardy music
Hardy is country music and rock and roll singer with a captivating voice and stage presence. In 2018, a year before his Idol win, he released three tracks, In the Bayou, Hurricane, and Louisiana Lady for his first extended play.
In late 2018, he released another track titled Blue Christmas. On May 19, he dropped Flame, his first single in 2019. He performed it as his winning song on American Idol.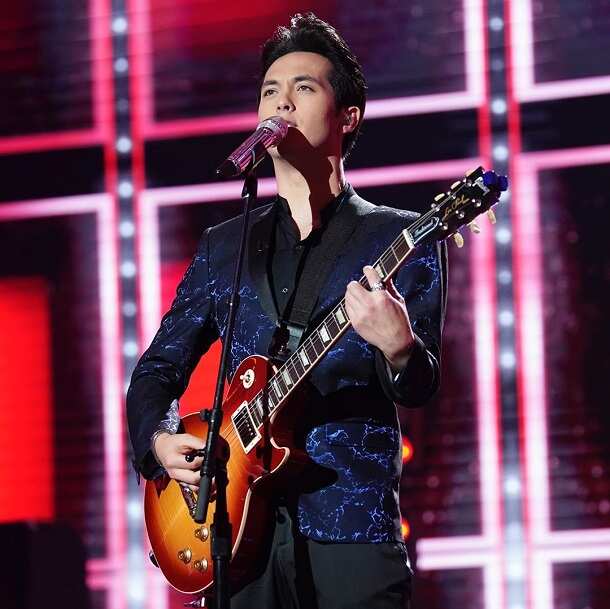 On September 17, 2019, he announced his first headline tour across America. The tour ran from September 28 to December 7, 2019.
He treated his fans to two news singles, Ground I Grew Up On and Let There Be Country on Friday, April 9, 2020. He also stated that his debut album, which would be released soon, would be a mixture of different genres of music.
Due to the coronavirus outbreak, he had to move part of his tour online. He announced his online tour on April 10th.
On his website, 34 tour dates have been listed to run from May 18 to October 25, 2020; 32 of them are expected to run offline in different locations.
Is Laine Hardy single?
The Idol winner is not single. Laine Hardy girlfriend is Gracie Lee. The two have been dating since 2018.
Laine Hardy net worth
The Bayou star currently has a net worth of $650,000. He received $250,000 prize money for his Idol win.
The country singer also earns income from the sale of his music. He also makes money from the sale of his merchandise.
Laine Hardy is one of the most talented country music artists in the United States. He is the first American Idol winner born in the 2000s and at 19, he has already been inducted into the Louisiana Music Hall of Fame.
Source: Legit.ng