How many stages of love are there according to different approaches?
Most relationships go through different phases of love. The sheer excitement and attraction that bring two lovers together for the first time are entirely different from the love that emerges 10, 20, or 30 years into the relationship. The different stages of love all present unique challenges and opportunities to those involved.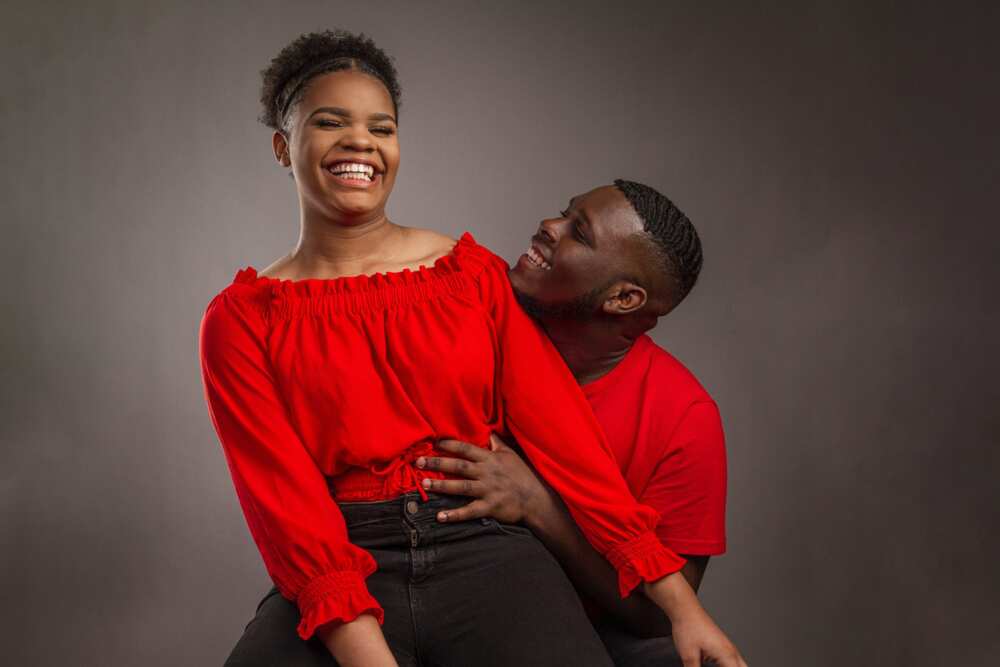 It is crucial for everyone in a relationship or planning to get into one to understand the dynamics of the different stages of love. This knowledge helps one navigate the storms that come with being in a relationship. By knowing what to expect, one can be better prepared to come up with a solution.
What are the different stages of love?
There are several schools of thought in stages of love psychology. Here is a look at some of the most common views pertaining to the stages of falling in love.
Approach one: 5 stages of love
What are the five stages of love? This approach states that every relationship goes through five distinct phases.
1. Falling in love
This first phase feels so wonderful because those involved are awash with hormones such as dopamine, oxytocin, serotonin, testosterone, and estrogen. Falling in love also feels great because we project all our hopes and dreams onto our new lover.
We imagine that they will fulfil our desires, give us all the things we didn't get as children, and deliver on all the promises our earlier relationships failed to fulfil. In this phase, partners in a relationship are sure that they will remain in love forever.
2. Becoming a couple
At this stage, the partners' love deepens, and they join to become a couple. This is a time when most couples have children and raise them. If they are past the child-rearing stage, the second phase is the time when their couple bond deepens and develops.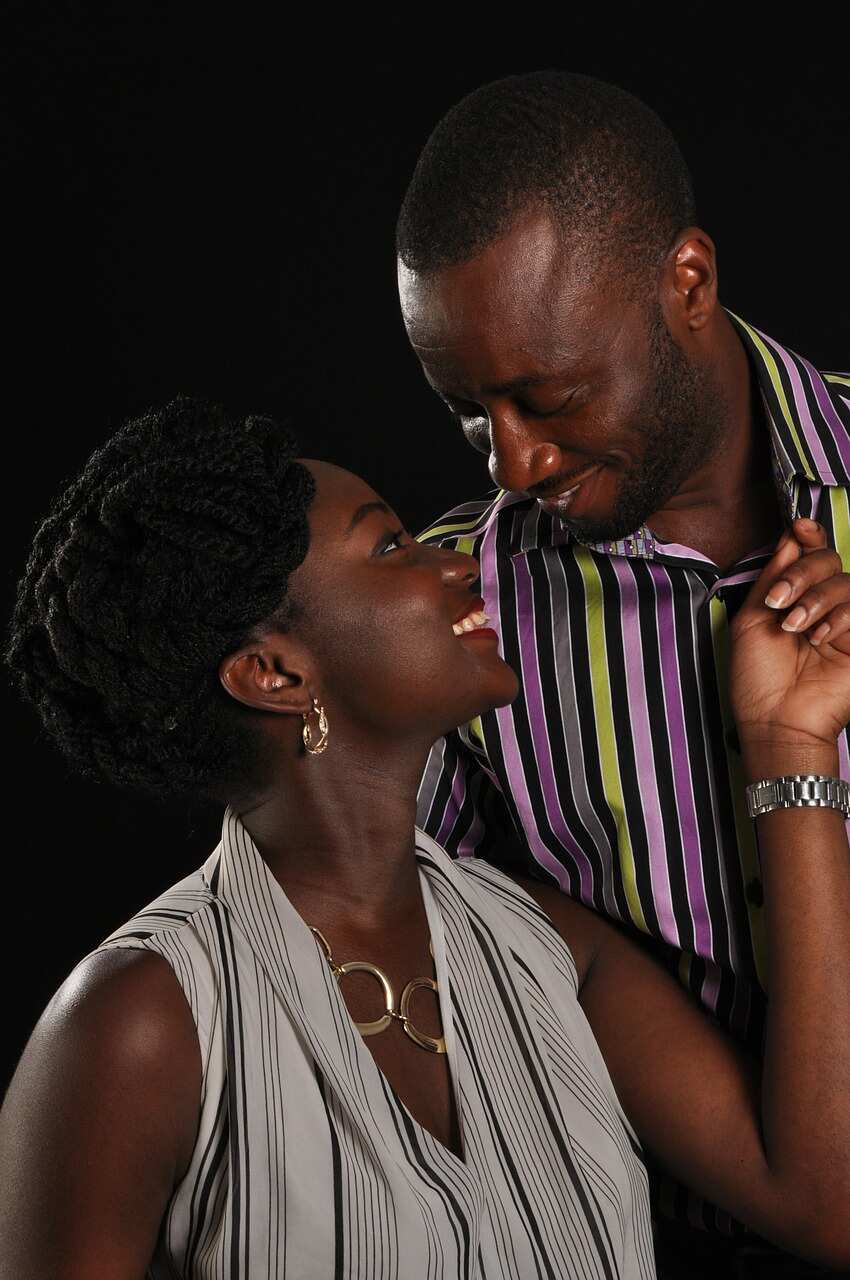 In essence, this phase represents a time of joy and togetherness.
3. Disillusionment
For most failed relationships, this phase marks the beginning of the end. This is a period where things begin to feel bad. It can occur slowly or can feel like a switch is flipped, and everything goes wrong.
Little things begin to bother both partners in the relationship. They feel less loved and cared for, trapped, and longing to escape. Additionally, both lovers become more irritable and angrier or hurt and withdrawn.
4. Creating real, lasting love
One of the gifts of confronting the unhappiness in the third phase is getting to the core of what causes the pain and conflict. There's nothing more satisfying than being with a partner who sees you and loves you for who you are.
They understand that your hurtful behavior is not because you are mean and unloving, but because you have been wounded in the past and the past still lives with you.
5. Using the power of two to change the world
There are continuous wars and conflicts in the world. Most couples often wonder whether it is possible to create a better world if they cannot even find peace in their relationships.
If we can learn to overcome our differences and find real, lasting love in our relationships, perhaps we can work together to find real, lasting love in the world.
Approach two: 7 stages of love
What are the 7 stages of love? Here is a look at the seven phases that each relationship goes through according to this approach.
1. Acquaintanceship
The stage of acquaintanceship allows us to recognize that each person we meet is a gift from the universe. We see each person as a jewel to be appreciated without thought of whether they would be useful to us, or if they are marriage material, or might be good in bed.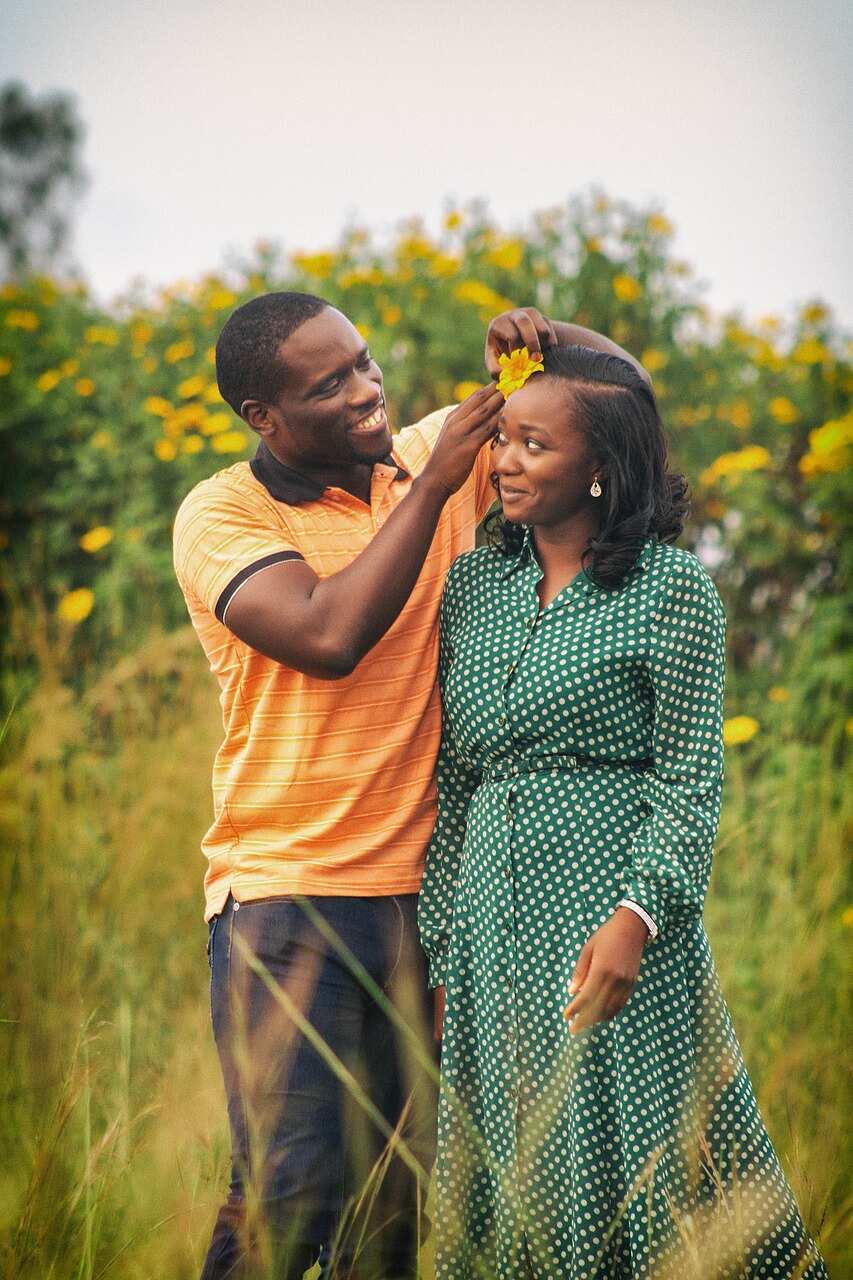 Instead of screening out everyone except those few we think have 'potential,' we take in everyone we meet.
2. Companionship
The stage of companionship involves doing things in the presence of other people. Most people in this phase might find themselves doing things or going to places they do not necessarily like but do it all the same because they get to enjoy the companionship of others.
3. Friendship
This stage of friendship combines being and doing. It involves interactions between two people who want to practice being themselves by doing things together with a partner. Where companionship can be done with a number of partners, the stage of friendship comes in pairs. It taps the 'power of two.'
4. Intimate friendship
The stage of intimate friendship involves exploring the other person's qualities in the relationship. Partners begin to recognize things about themselves that they do not like. In this phase, each person starts to see desirable qualities in their other partner.
5: Sensual friendship
The stage of sensual friendship involves touching. Most people are touch starved, often because they never got enough touching as infants, children, adolescents, and adults. Numerous people in this phase, therefore, rush into sex, looking for the skin contact they never got.
6: Sexual/creative lovers
The stage of sexual/creative lovers recognizes that the purpose of sex is pleasure, creation, and bonding. As is common in modern society, people often distill the process of sexuality and seek only momentary pleasure.
7: Spiritual life partnership
This love stage recognizes that one cannot truly commit to being with a partner for the rest of our lives until they have gone through the other six stages. The goal of a spiritual life partnership is not happiness, but the spiritual development of each of the partners and the growth of the partnership itself.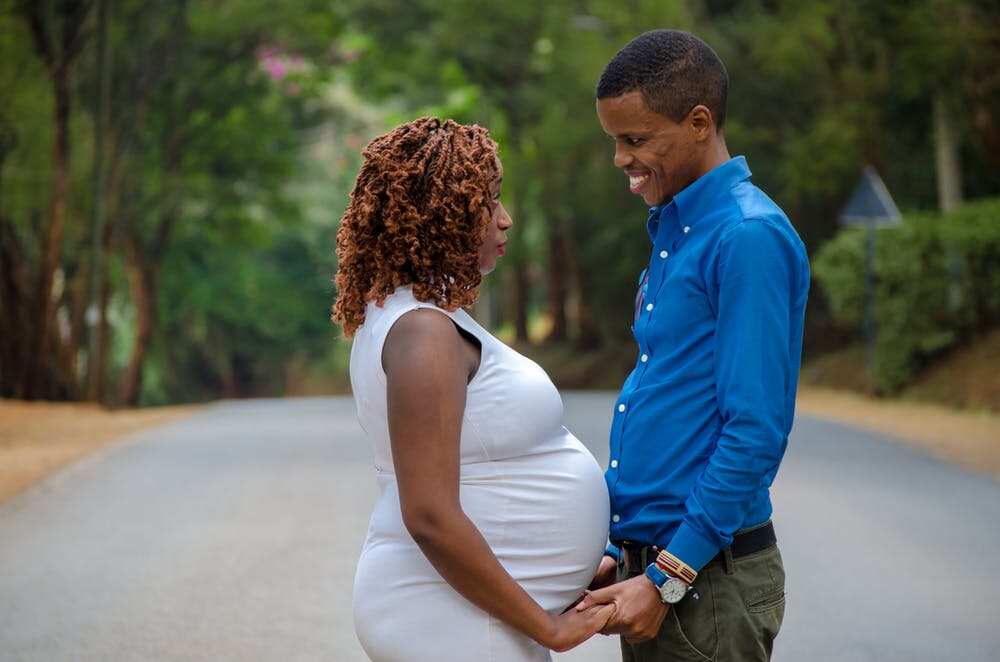 Approach three: 3 phases of love
What are the 3 stages of love? According to the third approach, every couple goes through three distinct phases. These include:
Phase 1: Lust
The first stage is marked with wild-with-desire emotions. It is dominated by the sex hormones testosterone and estrogen. The hormones push the lovers' sex drive, attraction, and mating tendencies.
Additionally, these hormones determine how both men and women show off their fertility and attract a mate.
Phase 2: Attraction
In the second phase, couples are heady in love and are overcome with their feelings. Typically, partners in this phase can hardly think of anything else besides their love. Some important neurotransmitters come into play during this stage.
Dopamine: This is released in our brains' reward centers and makes us feel like we are winning a prize when we are with our beloved.
Norepinephrine: This is also called adrenalin, and it causes us to feel love by getting our heart pumping, making us blush and sweat around our new lovers.
Phase 3: Attachment
Attachment comes after the wild feelings of lust and the excitement of attraction. The attachment phase helps partners grow bonds and feel connected to each other. It is the stage in which people decide to depend on their partner. Two hormones come into play here:
Oxytocin: This is also called the 'cuddle hormone' because it is released when we are touched, make eye contact, and feel connected to someone.
Vasopressin: This little chemical comes into play and helps us feel a long-term connection and commitment to someone.
Approach four: 12 phases of love
The fourth approach highlights the 12 stages that each relationship goes through.
1. Romance
In the romance stage, each partner sees few or no significant flaws in the other person. Life seems almost impossible without the bond shared with the other person.
2. Disillusionment (the first crisis)
Flaws begin to emerge in both partners. Some illusions begin to harden while others start to disintegrate. The psychological nakedness of the self feels less safe now than it did in the romance phase.
3. Power struggle
The power struggle phase often sets in after about four years in the relationship. During this time, each partner's flaws have clarified, and now both of you are in full-out battle mode.
The primary focus of the battle is to blame the other person and change them to fit some unconscious projections of the 'right' or 'safe' partner you deserve to have.
4. Awakening
One of the partners, or in some instances, both, begin to awaken to the abandonment cycle, the core feeling of being both too far away and too close to one another.
this period of self-awareness and life-change occurs for the partners as they repair their anger and anxiety cycle, stabilize their bond, renew romance, and apologize for disappointing each other.
They also own up to their failures and flaws, integrate gender differences into communication, build or recognize separate selves (identities), and inspire the pair-bond to weather the storm.
5. The second major crisis
A series of crises and storms test every relationship at various times in life. Disillusionment is usually the first major crisis. Generally, somewhere within the first ten years of a long-term attachment, there will be a second major crisis
6. Refined intimacy
After a great deal of work, partners reach a point of refined love. They realize that they possess sufficient knowledge about love, and are now more confident in their decisions. They then develop a partnership and attachment that feels right, works for them, and gives them a lot of what they need.
7. Creative partnership
All individuals in this stage of individual life will likely be concerned with forming or sustaining partnerships that allow for and support creativity and life-purpose.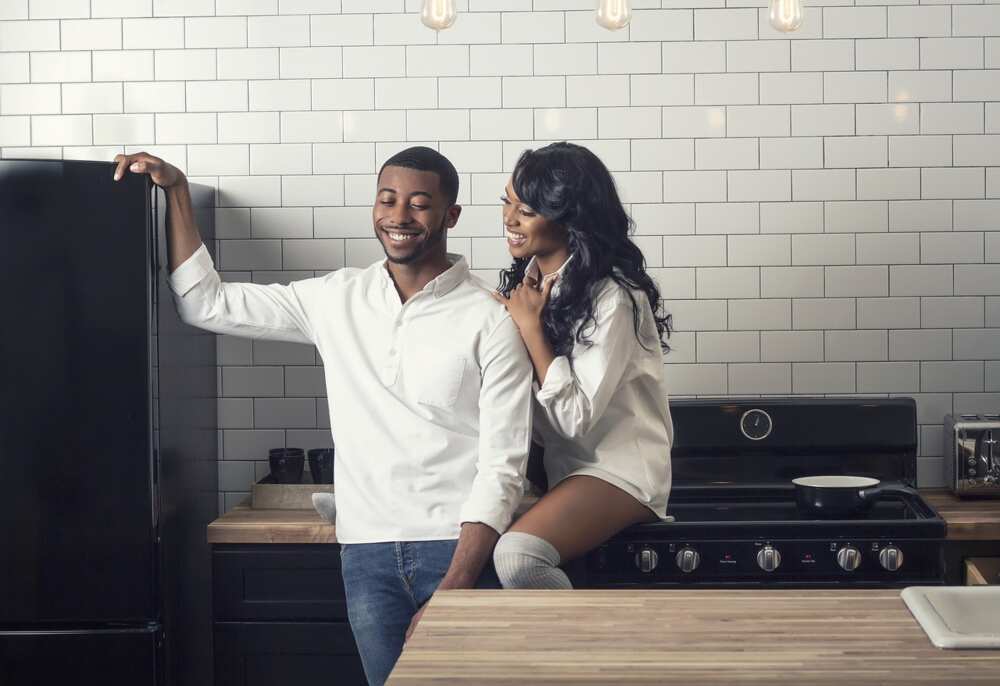 For partners who have evolved through the previous stages and developed a healthy, well-refined intimate separateness, stability occurs in the creative partnership phase.
This allows each partner to be creative and purposeful in the world in ways they feel most suited to their inner self.
8. The third major crisis
Possible crises include job losses, infidelity, loss of savings, the death of a parent, child, or even divorce. This phase can be marked by a single crisis or a series of them.
9. Radiant love
Most couples in this stage are in the retirement age and could be grandparents. They are radiant in ways that others, especially younger people, see, feel, and associate with perfection. Partners in this phase seem to have everything figured out.
10. Generative solitude
For partners who get the opportunity to travel the world after the radiant love phase, many paths of generative (life-giving) solitude emerge.
11: The fourth major crisis
One or both of the partners becomes chronically ill and, finally, gravely ill. The partners' strength and love are tested by crisis after crisis. This phase tests both lovers' abilities to remain both intimate and separate, attached and detached, loving and caregiving yet self-focused enough not to get utterly depressed from the caregiver stress
12. Completion
One of the partners dies. The focus of these last years, months, or days is on completion of spirit, to say the things we need to say to one another.
Approach five: 10 stages of love
According to this fifth approach, each relationship goes through 10 phases. Here is a look at each phase and what to look out for.
1. Romance and infatuation phase
This is undoubtedly one of the most enjoyable phases of a relationship according to this approach. The romance and infatuation stage marks the beginning of a relationship when two lovers become attracted to and infatuated with each other.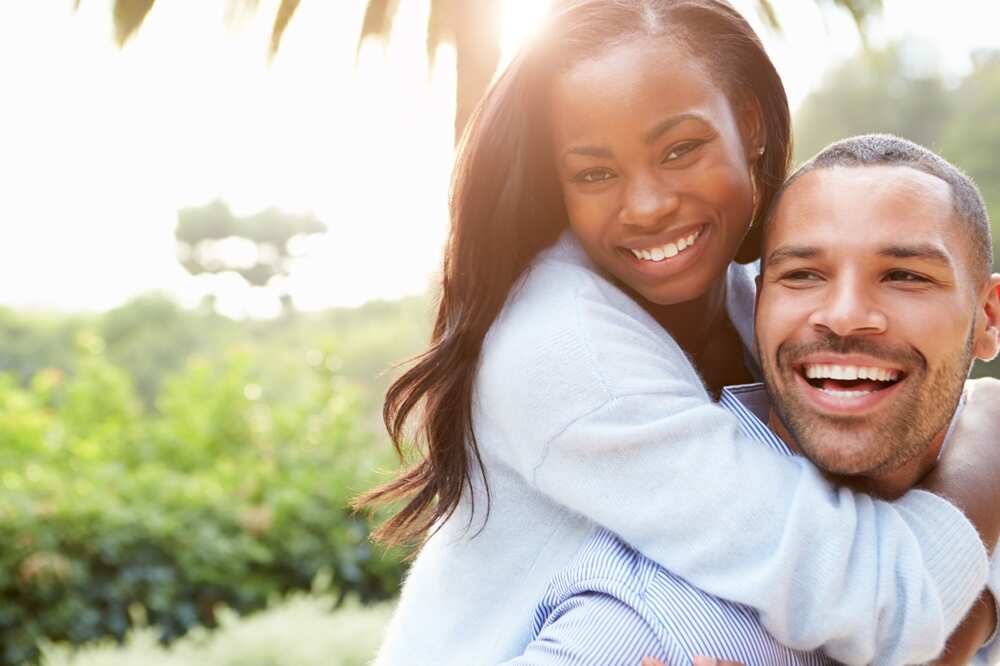 Most people have fond memories of this phase. In this phase, the lovers put their best foot forward and are reeling with romance and passion.
2. Disturbance phase
After a few months of being together, the 'love chemicals' wear off. Everyone gets back to their normal selves with normal moods and sex drives. Instead of only focusing on each other, everyone becomes more involved with their daily duties and work.
Those who are not aware of this normal stage of love in a relationship might think they have fallen out of love. Sometimes they might even get upset by their partner's lack of attention on them.
3. Changing phase
You might be having a lot of expectations from your partner. Sometimes you might even try and mold them to become the perfect partner you want them to be. It is like a power struggle going on, and sometimes relationships die if one side dominates the other.
Instead of seeing the similarities as you did in the romance stage, you focus on the differences and flaws of your partner.
4. Understanding phase
When a couple successfully gets to the fourth stage, it means that those involved have begun to understand each other better. The understanding stage is a lot about give-and-take, and each partner tries to change the other to suit his or her needs.
Couples in this stage remain blissful and happy with each other and keep making conscious efforts to work on their relationship.
5. Discovery phase
Once a couple gets to the fifth stage, all the unrealistic expectations tend to fade away. Both partners start to discover more of each other and make efforts to know how they both can fit and work things together.
Couples start defining and clarifying their roles, commitment, and compatibility towards each other. Everyone explores their relationship needs as well as those of the other person.
6. Connection phase
The next phase in love marks the beginning of a time when couples go deeper into trust, commitment, and connection. This is the stage when they experience intimacy. They are more supportive of each other and share each other's experiences as well.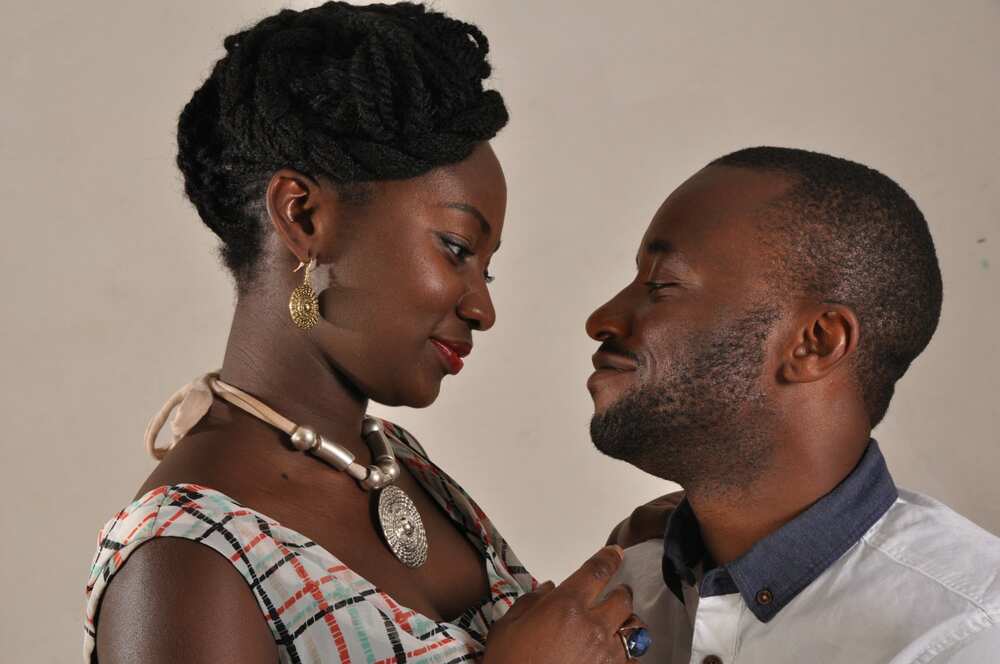 7. Doubting phase
Mostly, this stage comes after many years of being together. Doubt starts to creep into the relationship. One might start thinking about their exes, past relationships, or even start comparing a present partner with one of the former lovers.
8. Sexual phase
In this stage, the partners' sex life plays a major role in the relationship. Either the sex drives of both partners may change, or one of them might get disinterested or over-interested in sex.
In extreme cases, one of them may give up on sex, or keep looking for ways to make it more exciting. However, if there is a difference in sexual interests, one of the partners might even end up having an affair.
9. Trust phase
This is the ultimate stage when both partners love and trust each other totally. However, sometimes this kind of complete trust can also make them take each other for granted.
10. Spiritual phase
This is among the toughest stages of love relationship to achieve for most people, though not impossible. It involves an unconditional willingness to help your partner fulfil their potential.
Which stages of love are most familiar to you? Which ones are least familiar? Where have you gotten stuck in the past, and in which stage do you need more practice to become an expert? If you are in love, how would you best define the phase of your love relationship?
Source: Legit.ng