Buhari, Kyari: A celebration of true friendship by Anthony Eshemokhai (opinion)
Editor's note: Messages continue to pour in online to condole with President Muhammadu Buhari on the demise of his chief of staff, Abba Kyari.
Anthony Eshemokhai, in this piece, writes to celebrate the friendship President Buhari shared with Kyari.
Read below:
True Friendship.
I want to celebrate one thing I know about Mallam Abba Kyari. I know this may come as a surprise because the late COS to President Buhari was many things to many people largely based on the political divide one belong to Nigeria.
Sorry to disappoint you if I do not join the crowd of "crucify Abba". One, I am not a politician. Secondly, I know next to nothing except the one thing I want to x-ray about him below.
I have been privileged as a journalist to visit, stay and interact with some government officials even in Aso Rock villa. I owe my foray into Aso Rock to the veteran himself who remains, my mentor, Femi Adesina who is the SA media and publicity to President Buhari.
I have interviewed many of them including ministers, presidential aides, etc but I was not fortunate to meet one on one with the late COS which would have enabled me to form a first-hand opinion of his person and personality.
To form the basis of what I want to write about the late COS, let me set the tone with this quote from G Randolph below: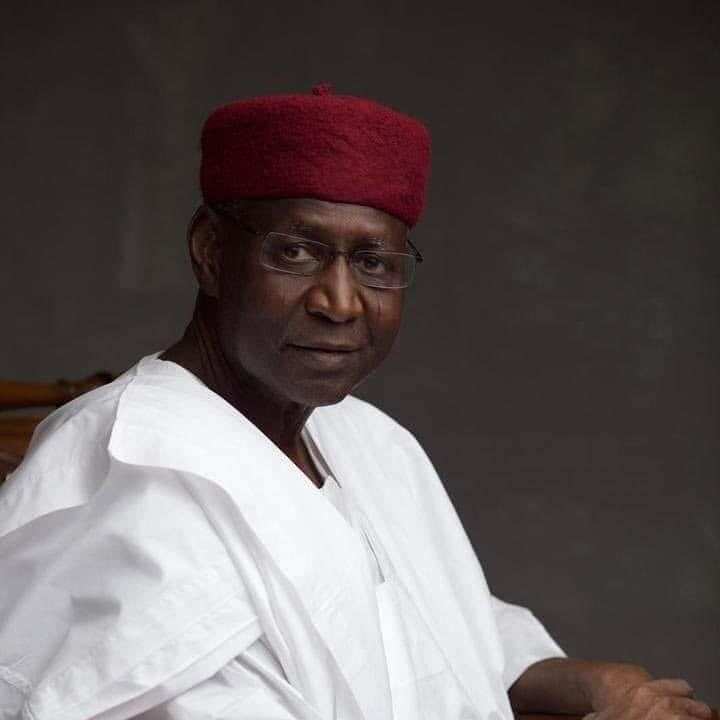 "Good friends are hard to find, harder to leave and impossible to forget," - G. Randolf.
One thing you cannot take away from late Mallam Abba Kyari is the great bond of friendship he had with President Buhari. In the president's own tribute, the friendship has lasted for over 4 decades.
A real friend is one who will not bat an eyelid to take a bullet on your behalf. In reality, Abba Kyari is dead today because he never minds taking such a bullet for his friend turned president. His visit to Germany and Egypt where he got the virus from was on behalf of the president.
It is possible it is the president that would have gone on such a journey. It is common knowledge the toll governing Nigeria took on the president in his first term which resulted in his taking a medical leave then.
Knowing the burden governance is taking on his friend, Abba Kyari must have stepped up and told the president, "c'mon pal, I know you want to turn things around but don't kill yourself in the process when I am here".
The rumour mill had it that while the President was sick, several memos needing the president's approval were flown to him for signatures by no other than a loyal friend. As I said, please quote the rumour mill. I am not privy to these. It is "alleged"!
It was not surprising that immediately Buhari won the second term, he must have told himself "I know the work is much but I got Abba Kyari". He, therefore, directed all memos to him and every minister seeking an audience with him to send or meet with Kyari. That was a huge trust to friendship.
How many friends can hang their destiny on you thus? Many Nigerians have criticized this, calling the late COS the defacto President. Their criticism was premised on the fact that their vote was not for Abba Kyari but as stated earlier, I am only concerned in this write up about the friendship and trust that would make a man give so much to a friend.
Staying in the background while marshaling things on behalf of the president showed a man who was not seeking publicity. Many, given such chance, will turn to the Minister of Information and presidential spokesman just to prove a point of their importance.
Abba Kyari deserves to be given the award of the most loyal friend who never minds taking a bullet for his friend and today, he is remembered for going for the trip the president would have embarked on thereby paying the ultimate price for friendship.
Jesus Christ said in John Chapter 15:13 "Greater love has no man than this, that he should lay down his life for his friends". Abba Kyari obviously loved the President to death and was every loyal to the bond of friendship.
PAY ATTENTION: Get the Latest Nigerian News Anywhere 24/7. Spend less on the Internet!
Count it all joy and a rare blessing when you meet with a friend whose loyalty is unquestionable and when you trust him or her with your life, you can sleep with your two eyes closed knowing "my friend gat my back".
You may appreciate this loyalty and trust if you have ever been betrayed by someone you least expected. It is worthy of mention in a world fraught with so many betrayals, backstabbing and disappointing friends who like rats can nibble on your toes and at the same time blow breeze of comfort on the resultant injury on the toe. You only wake up to see the damage done. Many fake friends are like that. Not Abba Kyari!
Adieu Abba Kyari, a great and loyal friend. May I find a friend like you in my life. May I also find a friend worthy of Abba Kyari type of loyalty for which I am ready to take a bullet for. How many friends are worthy of such?
I celebrate with a toast, the friendship of Abba Kyari and President Buhari as I lend my voice to console our President for this irreplaceable loss of a loyal friend.
Your own opinion articles are welcome at info@corp.legit.ng— drop an email telling us what you want to write about and why. More details in Legit.ng's step-by-step guide for guest contributors.
Contact us if you have any feedback, suggestions, complaints or compliments. We are also available on Twitter.
Stay with Legit and keep track of the latest news in Nigeria!
Abba Kyari: Buhari's chief of staff dies from coronavirus, Nigerians react | Legit TV
Source: Legit.ng