Man left home with only N2500 and returns graduating with 14 distinctions
- Alex Mlangeni left home with only R120 (N2,585.37) and his dreams
- The man had many ups and downs on his journey while studying
- With hard work and dedication, he succeeded in earning 14 distinctions
Alex Sifiso Mlangeni shared his amazing story of how he left home with only R120 (N2,585.37) to his name and a bursary to study.
His journey got off to a rocky start when there was an issue processing his application even though he had exceeded the necessary requirements and his bursary had already been paid to the University of Johannesburg. He went home and when asked, he told his parents that everything went fine.
"I lied because there was no one working at home, I didn't wanna add to the stress and I definitely didn't want to be home."
When his application was processed, he found that his bursary did not include accommodation. He had made a promise to not return home in the first year of his studies. When he was asked again about how things were going, he didn't want to worry anyone and so he said everything was fine.
He found a place to stay but the food was an issue as well. Fortunately, he found a Good Samaritan who shared his food with him. He introduced him to the Gift of the Givers, who helped with meals.
"I met my friend Xolani Dubase by chance and one day I told him my situation and he was kind enough to share his food with me and some of his coupons for meals from the Gift of The Givers food canteen, which he introduced me to! From there on it got better, at least a meal or two I would get. But it wasn't guaranteed because sometimes we would get there and the food is finished!" he said.
Another stroke of luck was when he found that his bursary included R500 a month for food. Things were starting to look better for Alex.
With hard work and determination, he was awarded a merit bursary which reduced his fees by half.
His second year he approached companies for a position but nothing was available. Then something amazing happened.
He asked the Dean of the University at the time, Prof Dempsey, for help and she said that she would cover his first-semester accommodation fees of R16000.
"Even approached our Dean at that time Prof. Dempsey, and fortunately she assisted me and paid for my first-semester accommodation which was around 16k."
Later that year he was lucky enough to get offered board by The Billion Group (Rebosis Property Fund).
"I got a call from her again and she asked if I got her email and told me they have decided to squeeze me in, and they would fund my accommodation. They indeed paid.
"Few days later I get an SMS notification (Capitec: Money In +Rxxxx), the reference was confusing and I didn't know because I was not expecting money from anyone and I had never received that kind of money from anyone in my life before."
Things looked up for Alex from then on, he ended up graduating with 14 distinctions. He shared his story with the world to inspire other young people facing challenges.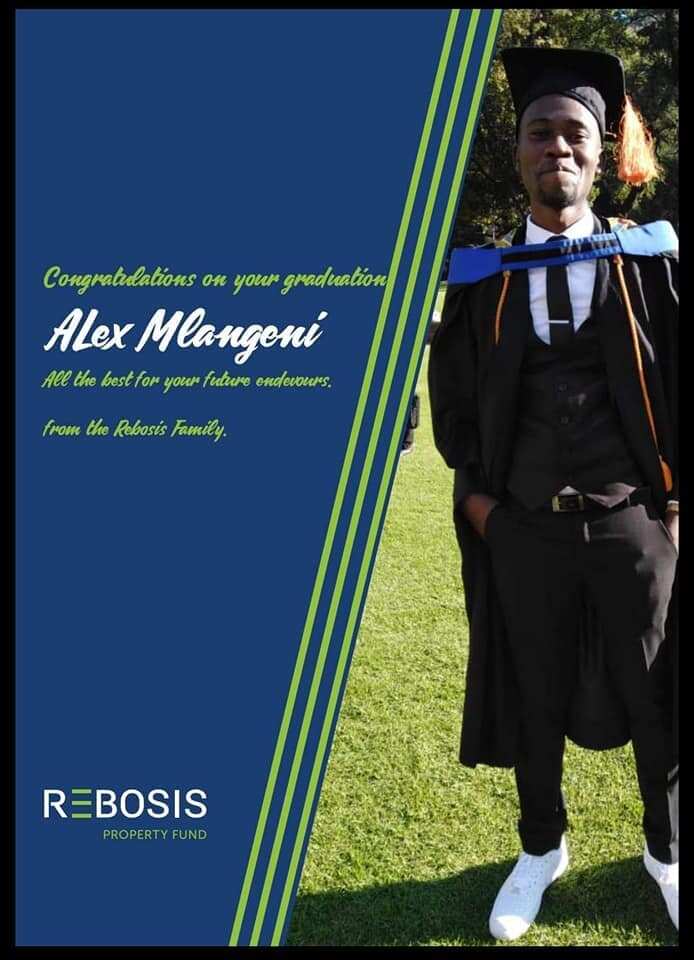 "The questions is what would have happened if I didn't push that much... sometimes you need to push through the pain like Cassper Nyovest said. I used to sell #MoFaya at Melville traffic lights just to survive.
He spoke about how he left home with little hope:
"I left home with nothing but R120 and hope. Little did I know that for that moment it was enough. A very special THANK YOU to Dr Sisa Ngebulana (Rebosis Property Fund). He gave me dreams, a life! I am not yet there but I certainly wouldn't be here.
The young man also appreciates people who contributed to his life:
"To DJ Sb, thank you for changing my life!!! I love you Grootman! Kasi ketswa Pitori ko Hammanskraal ko Stinkwater!"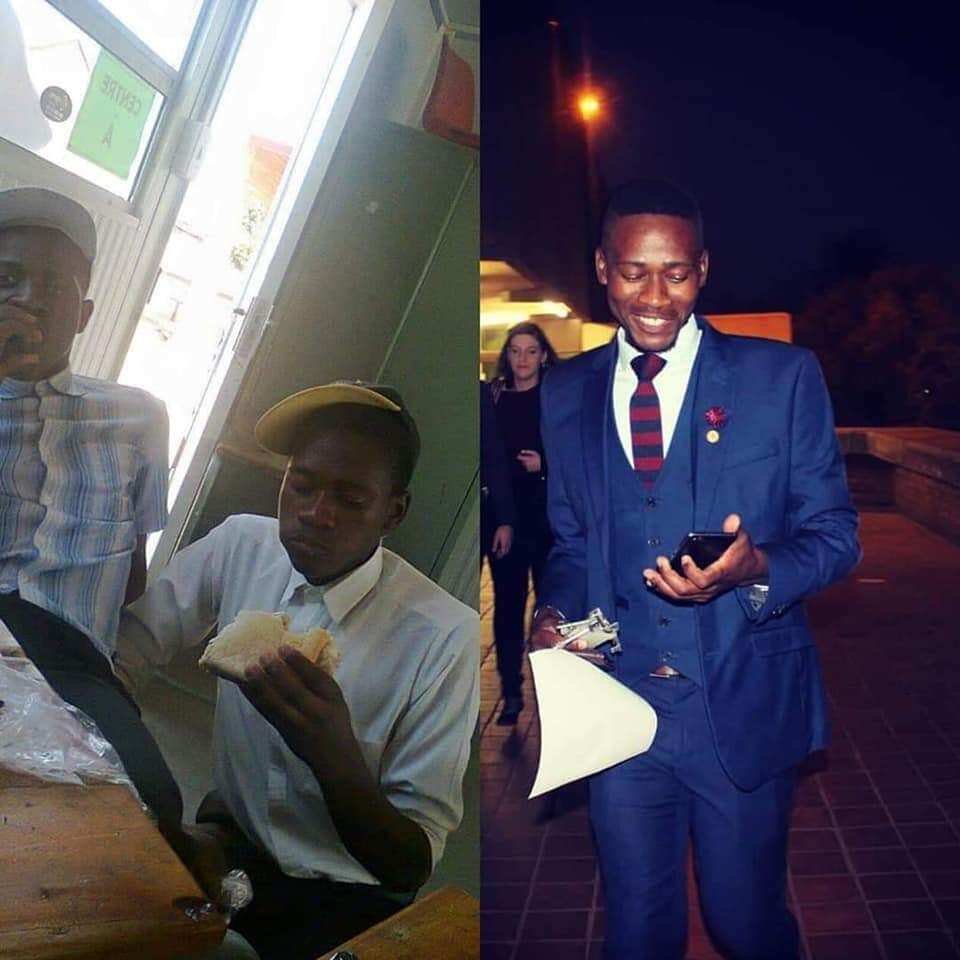 PAY ATTENTION: Download our mobile app to enjoy the latest news
Meanwhile, Legit.ng earlier reported that as the world struggles against coronavirus with a short supply of medical supplies, an unnamed talented young Nigerian man rose up to the challenge by creating a ventilator.
In a video shared by a Twitter user with the handle @skyman_i2, the Nigerian explains how his invention works.
NAIJ.com (naija.ng) - Legit.ng. We have upgraded to serve you better
How I graduated with a 6.0 CGPA – University of Ibadan best Geology student | Legit TV
Source: Legit.ng