Zonkey: Zebra gives birth to rare baby after breeding with donkey
- A unique young zebra, far different from its parent, has been discovered at a national park
- The young zebra is said to be a hybrid between its parent and a donkey and was conceived in May 2019
- Described as a donkey, it was learnt that the zebra that produced it mingled with local herds of donkeys
A zonkey, a hybrid of a zebra and a donkey, has been sighted at Chyulu Hills National Park.
A zebra from the park was found to have the rare offspring by a rescue group, Sheldrick Wildlife Trust (SWT) and the foal's light and tawny stripes made the group marvel at its uniqueness.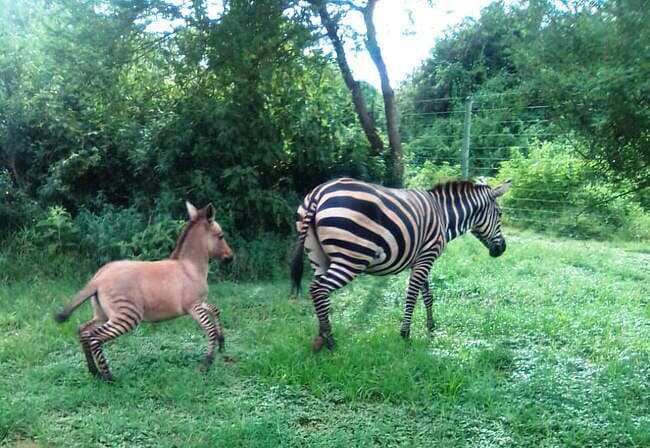 According to SWT, the once stray zebra mingled with a local woman's cattle herd for many weeks in May 2019 after venturing out of Tsavo East National Park and she was later moved to Chyulu Hills National Park.
"While zebra foals are born with white and brown stripes that eventually turn black, this little one's body was suspiciously light on stripes and overwhelmingly tawny in color.
"At first, we thought that it had just been wallowing in the mud bath, but then the truth dawned on us, our wayward zebra had given birth to a zonkey!" read a statement from the group.
A zebra's gestation period is 12 months and it was not difficult for the rescue to trace back her pregnancy to the time she lived among the cattle before being moved to Chyulu Hills National Park.
"During her time living within the community last year, she had obviously become acquainted with an amorous donkey," the statement read.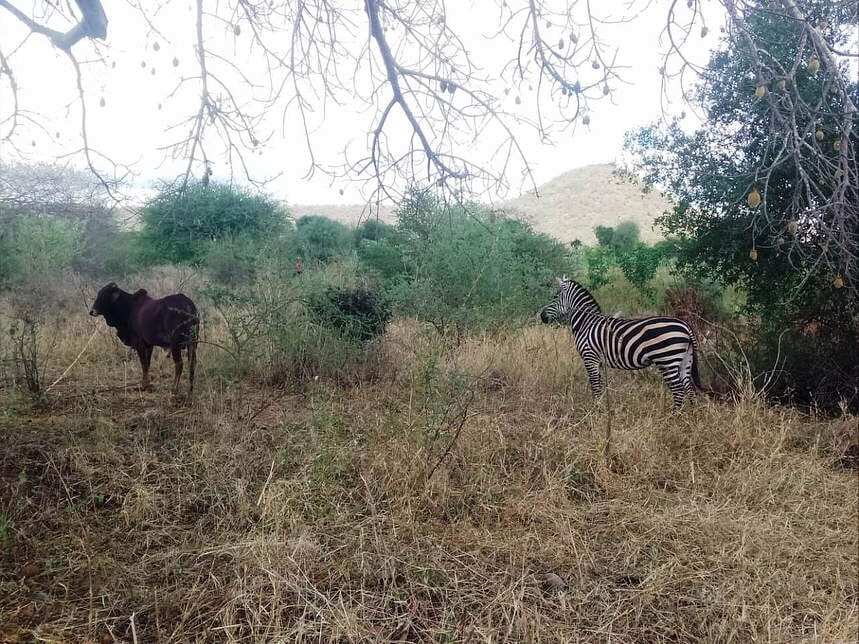 Though the hybrid will lead a normal life, it will not successfully breed upon maturing since it is a mule.
"The zonkey combines the sturdy body of its donkey sire and the striped legs of its zebra mother, which makes for a striking creature," the animal group said.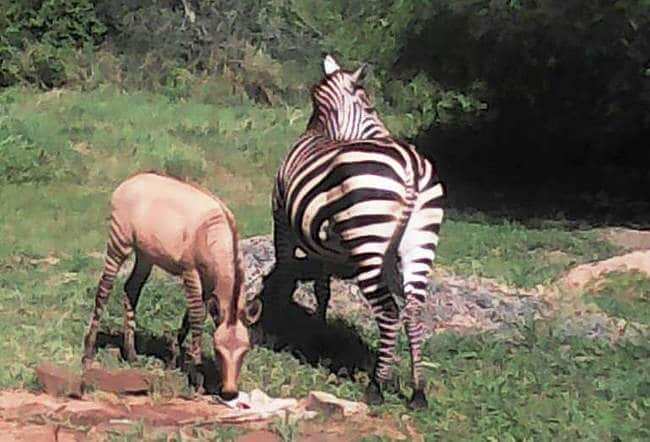 The rescue group further added that the baby zonkey and mama zebra were both in good shape and enjoyed grazing side by side while waiting for some wild zebra to discover them.
PAY ATTENTION: Install our latest app for Android, read best news on Nigeria's #1 news app
"Until that day comes, they seem quite content to spend their days grazing side-by-side, a sight that makes us all stop and marvel at the wonders of nature," the release read.
Legit.ng earlier reported that while the world battled with coronavirus and maintained social distancing, a group of 14 elephants got drunk and fell asleep after drinking 30kg of corn wine in the Yunnan province of China.
According to a Facebook page Epicalyptic, the elephants were looking for corn and other food when they came across the corn wine.
NAIJ.com (naija.ng) - Legit.ng. We have upgraded to serve you better.
Covid19: Nigerians beg Buhari not to extend lockdown | Legit TV
Source: Legit.ng