InterswitchSPAK Africa Challenge: A science competition between Nigeria and Kenya
Like the 'Tale of Two Cities', this is a story of two regions. This story spins around the meeting between the West Africa bloc and the East Africa bloc. There are very few things that trigger amicable meetings between these two. This exciting meeting was however made possible by technology. Remember what they say: technology is a leveler, an aggregator and an enabler!
Technology, in its quest to build inventors and problem solvers from the continent of Africa, brought secondary school students from Kenya and Nigeria together in a keenly contested competition.
The mention of competition suggests a contest between the two blocs. While that sounds like the ideal circumstance, the reality is it was a competition of partners from both blocs, a competition where there was no winner or loser.
It was the InterswitchSPAK Africa Challenge, featuring the top three contestants from InterswitchSPAK Nigeria and Kenya. The trio of six were grouped into pairs of three groups. Each pair was made up of a Nigerian and a Kenyan.
The groups were named after renowned scientists such as Pascal (known for inventing the digital calculator), Edison (known for inventing the incandescent light bulb, the phonograph, and the motion picture camera) and Newton (who developed the principles of modern physics, including the laws of motion).
Oyindamola Aje and Ashley Mudenyo were in group Pascal, Norbert Pkiach Longolol and Oluwatobi Ojo made up team Edison, while team Newton had Onyekachi Madumere and Jemimah Achieng Asoro.
These brilliant pairs competing for the "Africa Challenge Winner" had to win the challenge on collaboration. Each member's score was aggregated to make the score of the group.
After one hour of a good show of speed, precision, accuracy and knowledge, the competition came to a head and the duo of Norbert Pkiach Longolol and Oluwatobi Ojo from team Edison earned the stripe of the Africa Challenge Winners.
Each of them got the Africa challenge plaque, a prestigious award in the educational space.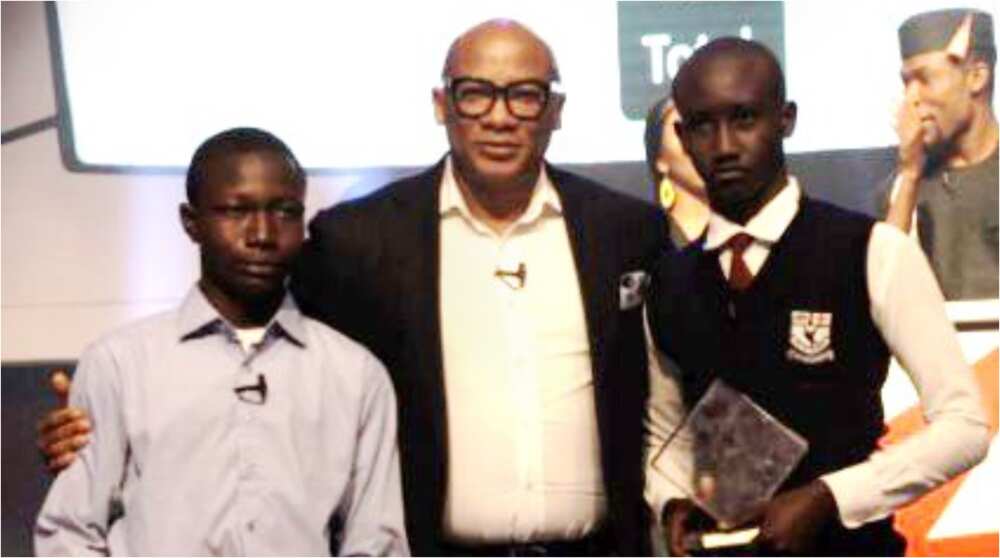 While the bloodless war between the West and East Africa blocs may have been over, the lessons are not lost on us. The InterswitchSPAK Africa Challenge shows that with collaboration between African nations, we will not only solve Africa's problems, we will also be providing solutions that will address global pain points.
Another edition of the InteswitchSPAK has begun, and the registration portal is now open for schools to register their best six science students in SS2 or grade 11. The 12.5 million Naira scholarship fund, the Founder's Award and the Africa Challenge Awards are still up for grabs.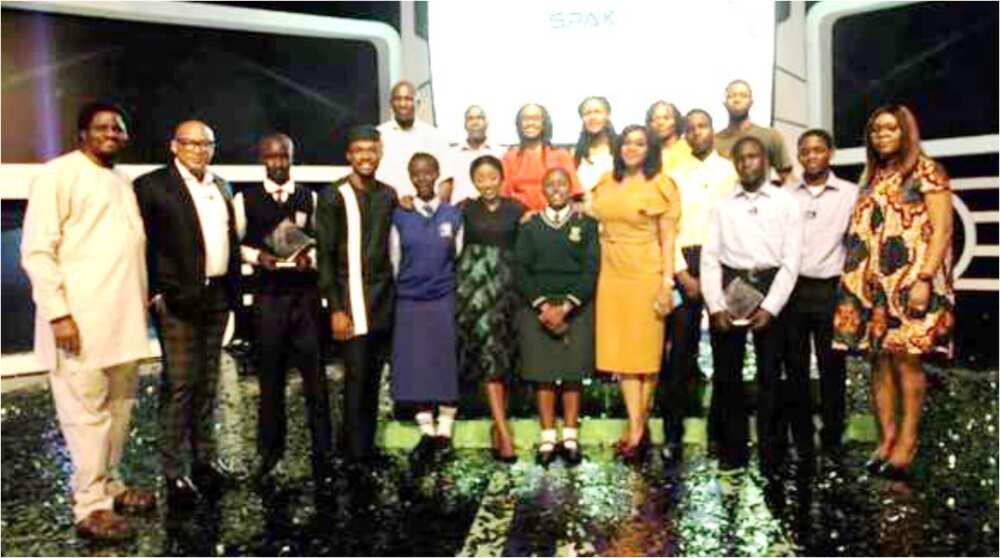 [SPONSORED]
Source: Legit.ng