Emmanuelle Chriqui bio: age, net worth, movies, and TV shows
Emmanuelle Chriqui is a famous Canadian actress who is well known for her primary role as Sloan McQuewick in HBO's Entourage, an American comedy film. The beautiful star became top in the list of 100 AskMen.com Most Adorable Women in America in May 2010. The celebrated actress has also been awarded for her excellent work in The Mentalist, and You Don't Mess with the Zohan. She has a very significant impact on the film and entertainment industry alongside her colleagues.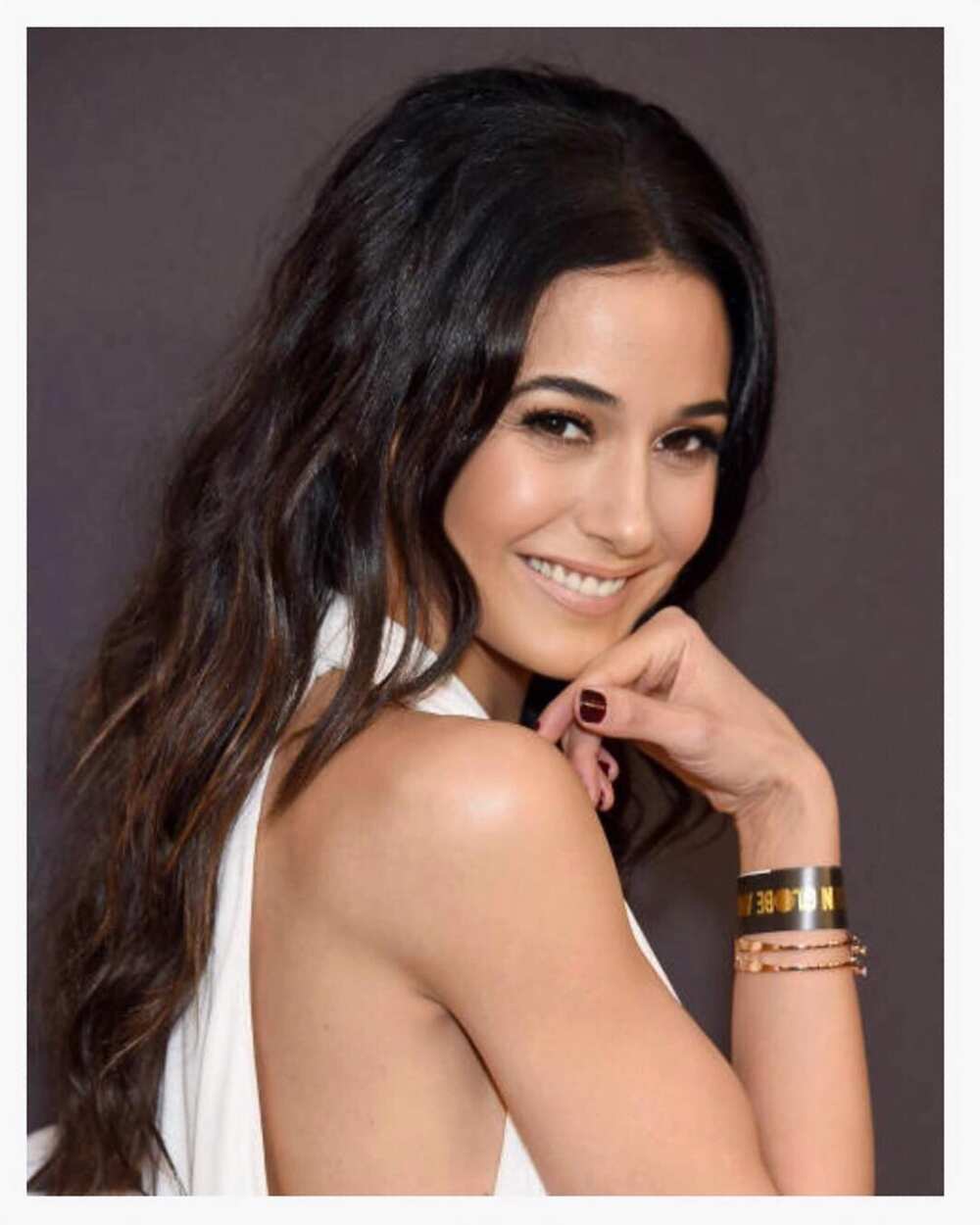 The actress debuted in 1995 after featuring in the film, The Donor, as Patty. In the same year, she made her television debut in PTEN's TV Show, Kung Fu: The Legend Continues, as Bumper in the episode, The Return of Sing Ling episode. Emmanuelle has also voiced over a video game that turned out to be loved by young children. She has been doing everything with a lot of passion in the film and entertainment industry throughout her career life.
Profile summary
Birth name: Emmanuelle Sophie Anne Chirqui
Celebrated name: Emmanuelle Chirqui
Date of birth: December 10, 1975
Birthplace: Montreal, Quebec, Canada
Horoscope: Sagittarius
Emmanuelle Chriqui age: 44 years
Nationality: Canadian
Ethnicity: White
Profession: Film and Television actress
Instagram: echriqui
Early life
Emmanuelle was born on 10th December 1975 in Montreal, Canada, but when she was two years, the family migrated to Toronto. Her father, Albert Chiqrui, has Moroccan roots while her mother, who was an aesthetician, Liliane Chiqrui, has Israelite origins. Emmanuelle was born as the last born after her brother, Serge, and sister, Laurence. Her family's tradition is Sephardic, commonly practiced by the Jews. Unfortunately, when she turned 17, her mother passed away. Her father brought up the three children in love and encouraging them to focus on their dreams.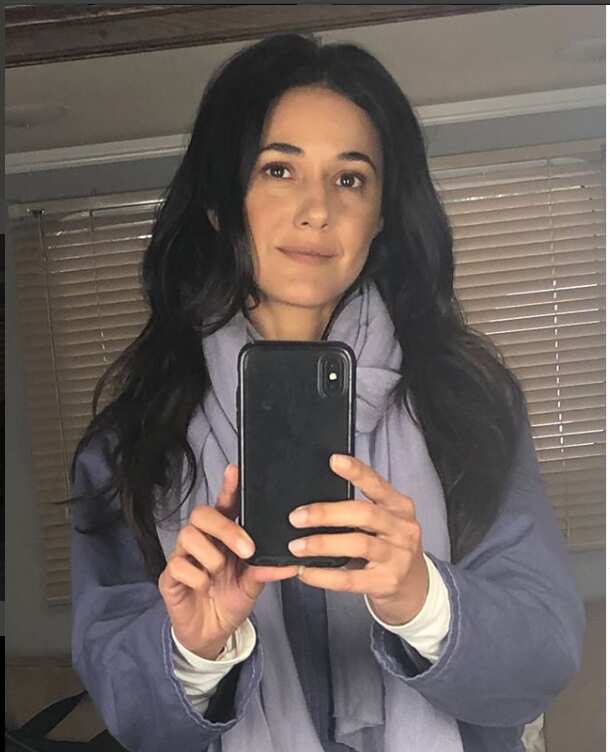 Her brother appreciated the talent in her sister by paying acting classes for her when she was very young. She took them seriously and was successfully recognized as the best actress in drama school. The gorgeous actress is an alumnus of Unionville High School, where she was a student of the drama program. After her high school valediction, she did not enroll at university because she opted to be more serious with her acting career.
Career
At the age of 10, the talented actress commenced her career in the entertainment industry when she did commercials for Mc Donald's business. Chriqui traveled to Vancouver, where she consequently played a part in many auditions for different shows. Unfortunately, the Hollywood star was not considered for many positions. She secured a job at a restaurant as a waitress to earn a living before thriving in the film industry. In 1990, she starred in Are You Afraid of the Dark, a television series. After the film became the best-selling in America, she landed major roles in Once a Thief, Unwed Father, and Principal Takes a Holiday.
When the beauty featured in Detroit Rock City film, she was regarded as the best Hollywood icon in America. Eventually, the actress managed to feature in Snow Day as Claire Bonner, which earned her a great name in the film industry. Chrique became a hotcake for most film producers and directors and simultaneously got a chance to feature in Rocky 6 and 100 Girls. Throughout her career life, the celebrity has worked with the likes of Joey Fatone and Lance Bass, who are very famous actors.
Emmanuelle starred as Carly in the Wrong Turn, a horror movie, alongside Eliza Shuku. Since then, she progressively featured in several dreadful films such as The Crow: Wicked Prayer, The Borgias, Sloan, and You Don't Mess with Zohan. The actress is proud of her many achievements in the film industry and thinking that her success in acting is not an overnight accomplishment. It has taken courage, passion, and determination for her to be successful and prominent.
Emmanuelle Chriqui movies and TV shows
When the beauty was only seven years old, she managed to play the role of the baby ghost in a famous play known as Listen to the Wind. Her presence in the film theaters is as a result of the fabulous inspiration from her mother, Liliane. She has received several awards as a way of appreciating her efforts and unique acting skills.
Emmanuelle Chriqui movies
Enlisted below are the movies that the talented actress has featured in:
In 1995-The Donor as Patty
In 1999-Detroit Rock City as Barbara
In 2000-Snow Day as Claire Bonner
In 2000-Ricky 6 as Lee
In 2000-100 Girls as Patty
In 2001-On the Line as Abbey
In 2003-Wrong Turn as Carly
In 2003-Rick as Duke's Long-Suffering Wife
In 2005-Candy Paint as Angela Martinez Short film
In 2005-The Crow: Wicked Prayer as Lilly
In 2005-Waiting... as Tyla
In 2005-National Lampoon's Adam and Eve as Eve
In 2005-In the Mix as Dolly
In 2006-Waltzing Anna as Nurse Jill
In 2007-After S*x as Jordy
In 2008-August as Morela Sterling
In 2008-You Don't Mess with the Zohan as Dalia Hakbarah
In 2008-Tortured as Becky
In 2008-Cadillac Records as Revetta Chess
In 2009-Women in Trouble as Bambi
In 2009-Saint John of Las Vegas Tasty as D Lite
In 2009-Taking Chances as Lucy Shanks
In 2009-Tom Cool as Chriqui
In 2010-13 as Aileen
In 2010-Elektra Luxx as Bambi Lindberg
In 2011-Girl Walks into a Bar as Teresa
In 2011-5 Days of War as Tatia Meddevi
In 2013-Three Night Stand as Robyn
In 2014-Situation amoureuse: C'est complique as Vanessa
In 2014-Fort Bliss as Alma
In 2014-A Short History of Decay as Erika Bryce
In 2015-Entourage as Sloan McQuewick
In 2015-The Steps as Marla
In 2018-Super Troopers 2 as Genevieve Aubois
In 2018-Omphalos as Alise Spiegelman
In 2018-Hospitality as Donna
In 2019-The Knight Before Christmas as Madison
Television
Below are all the television shows that the actress has featured in:
1995-Kung Fu: The Legend Continues as Bumper Episode: The Return of Sing Ling
1995-Harrison Bergeron as Jeannie
1995-Forever Knight as Jude Deshnell Episode: Black Buddha: Part 2
1996-Traders as Samira Episode: The Natari Affair
1996-Are You Afraid of the Dark? as Amanda Episode: The Tale of the Night Shift
1997-Psi Factor: Chronicles of the Paranormal as Melissa Episodes: The Undead, The/Stalker
1997-Exhibit A: Secrets of Forensic Science as Rachel
1997-Unwed Father as Kayla
1997-The Adventures of Sinbad as Serendib Episode: Little Miss Magic
1997–1998-Vampire Princess Miyu voiced as Hisae Aoki
1998-Principal Takes a Holiday as Roxanne
1998-Shattered Hearts: A Moment of Truth Movie as Cindy
1998-Alien Abduction: Incident in Lake County as Renee
1998-Police Academy: The Series Charlotte Ockleman as Mr. I.Q.
1998-Greener Fields as Megan
1998-Futuresport as Gonzales
2003-Jake 2.0 as Theresa Carano Episode: Arms and the Girl
2005-The O.C. as Jodie Episodes: The Ex-Factor, The Accomplice
2005-Unscripted as Emmanuelle
2005–2011-Entourage as Sloan
2006-Deceit as Emily
2008-2009-Robotvoiced as Chicken Episodes: Monstourage & PS: Yes, In That Way
2011-Kick Buttowski: Suburban Daredevil voiced as Kelly Episode: Mow Money/Love Stinks!
2011-The Borgias as Sancha Episodes: The French King, Death, on a Pale Horse, Nessuno
2011–2012-Thundercats as Cheetara
2013-2014-Beware the Batman as Sapphire Stagg Episodes: Toxic & Monsters
2013–2014-Cleaners as Veronica
2014-Men at Work as Sasha Episode: I Take Thee, Gibbs
2015-Killing Jesus as Herodias
2015-Murder in the First as Raphaelle 'Raffi' Veracruz
2016–2017-Shut Eye as Gina, a hypnotist
2019-The Passage as Dr. Lila Kyle
Video games
In 2010-Call of Duty: Black Ops as Numbers Voice-over and a short live-action appearance
Awards and nominations
She is a winner of the Young Hollywood Awards in 2008.
Nominations
The Hollywood star has qualified as a nominee for the following awards:
BTVA Television Voice Acting Award in 2015 for Beware of the Batman.
BTVA Television Voice Acting Award in 2012 for Thunder cats.
BTVA Voice Acting Award in 2012 for being the Breakthrough Voice Actor of the Year.
BTVA Television Voice Acting Award in 2011 for Thunder cats.
DVD Exclusive Awards in 2001 for 100 Girls.
OFTA Television Award in 2012 for Thunder cats.
Teen Choice Awards in 2002 for On the Line.
Women's Image Network Awards in 2015 for Killing Jesus.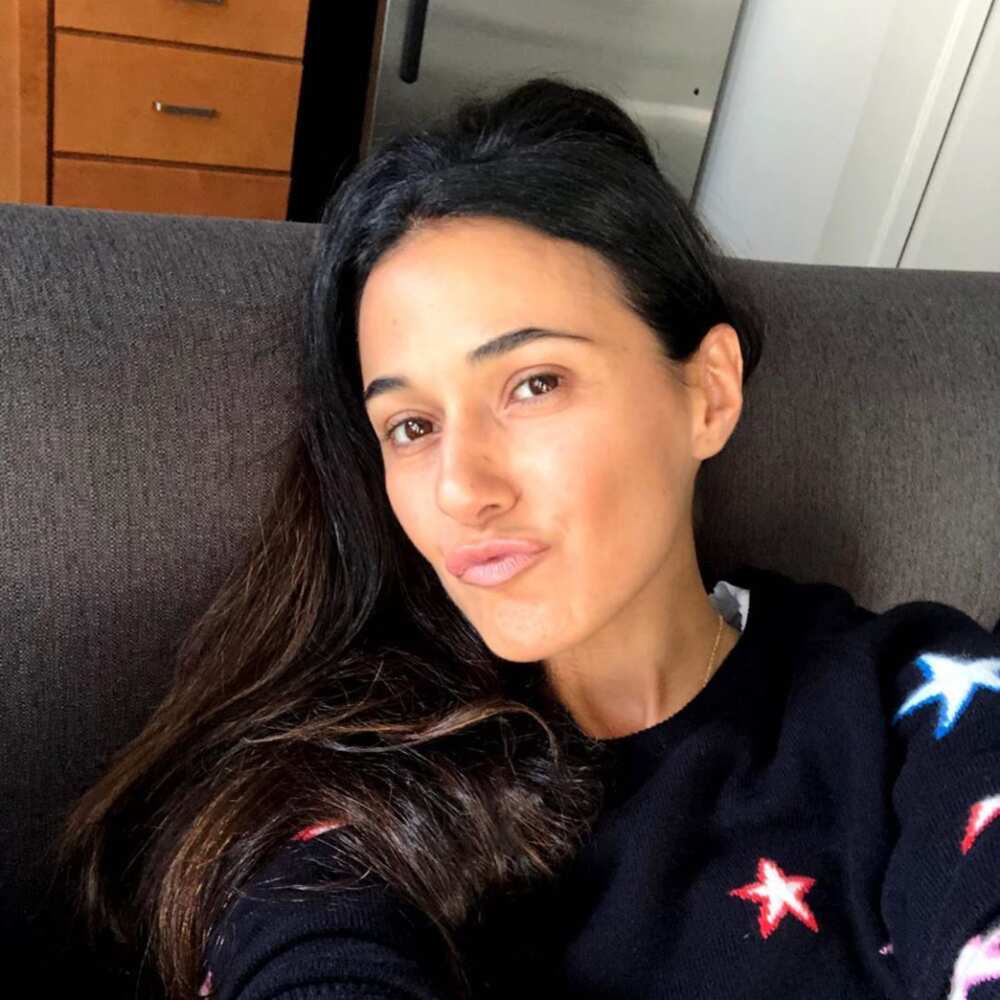 Emmanuelle Chriqui measurements
The celebrity has a slim and very attractive body that qualifies her for most roles in her acting career. Here are some of her body measurements:
Breast size: 37B inches
Hip size: 35 inches
Waist size: 24 inches
Shoe size: 7 US
Dress size: 4 US
Weight: 54 Kgs
Height: 5 feet 3 inches
Body shape: Hourglass
Eye color: Dark brown
Hair color: Black
Random facts about Hollywood actress Emmanuelle Chriqui
The actress speaks fluently in English and French.
Her surname's pronunciation is Shreeky.
The actress loves wearing jeans trouser and a t-shirt, just a simple attire.
Her role model is Reese Witherspoon, a successful actress, and mother.
She likes applying make-up since her teenage years and got the skills from her late mother.
The actress's favorite food is Sushi and Nutella.
She has a significant impact on charitable organizations because she does not love money.
Her hobbies are volunteering and participating in Jazz clubs.
She loves her father dearly for taking good care of them after losing their mother when she was very young. Here is how she describes her father:
I look at my father. He is one of my heroes. He is such an incredible, classy man. He was such a great father and such a great husband in so many ways, and we lived through some pretty tough times losing my mom. When I see all that he did, I think, 'Wow, that's a wonderful man.
Who is Emmanuelle Chriqui dating?
The beauty has been very secretive about her love life. However, in 2001, she was dating J.C. Chasez, an American singer, but separated in 2002. She met Jeremy Sisto, an actor, from the United States, in 2003 but separated the same year. The actress began another relationship with actor Clifton Collins Jr. in 2006. However, the couple separated in 2007 but did not disclose their main reason for parting ways. After the separation, she was not ready to love again and receive heartbreaks as usual. Chriqui decided to be single until she fully recovered from mental depression.
In 2013, Emmanuelle met with Gerardo Velasco, through the help of a friend. Emmanuelle Chriqui boyfriend is an actor popularly known as Adrian Bellani who plays the role of Miguel Lopez-Fitzgerald in NBC's television series, Passions. The couple has spent many years together without any signs of disagreements. At one time during their relationship, word went around that they had broken up, but she confirmed the two were still in love.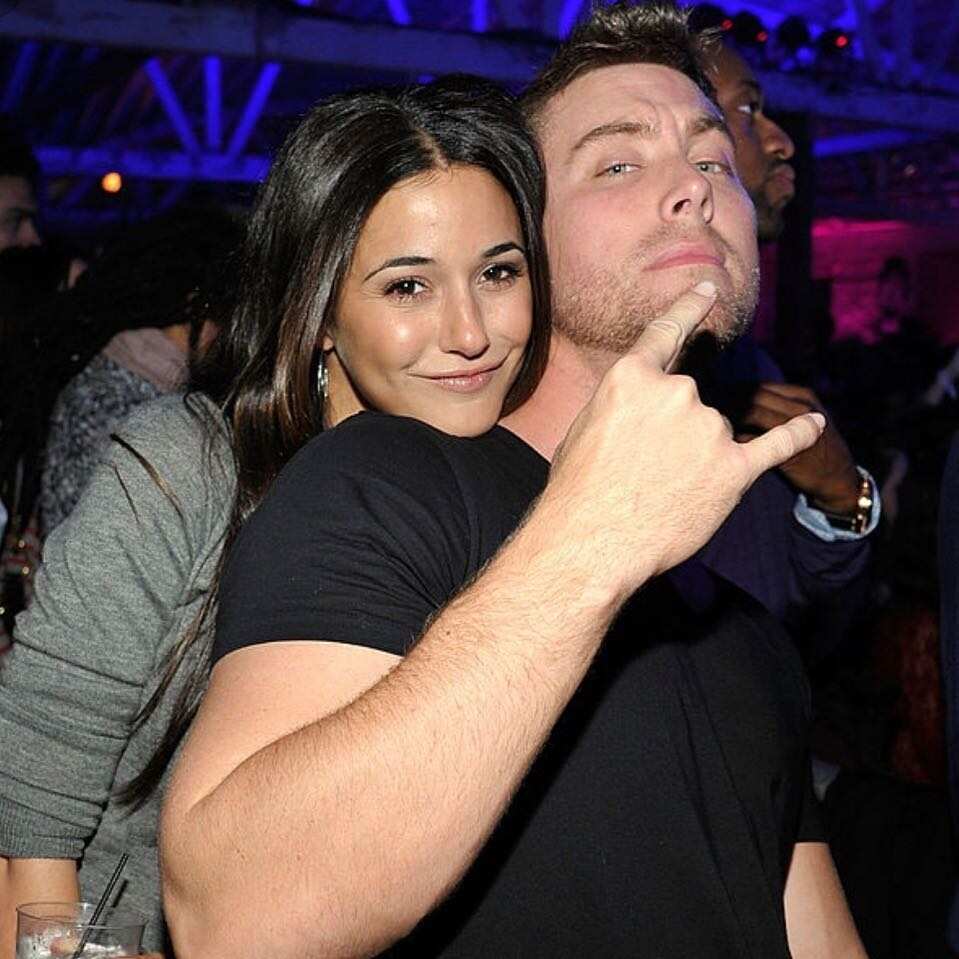 Is Emmanuelle Chriqui married?
As of 2020, the celebrated actress is not married yet. After Gerardo and Emmanuelle publicized their engagement in September 2013, the couple has portrayed a wonderful romantic life, and they are still planning when to have their wedding. Emmanuelle Chriqui husband to be is one of the luckiest men in America to have the beautiful actress as his fiancé. The couple looks forward to tying their nuptial knots immediately after the COVID-19 pandemic is over.
Are Emmanuelle Chriqui and Nina Dobrev related?
The Vampire Diaries actress Nina and Let's Be Cops actress Emmanuelle share a common Canadian nationality. The two beautiful celebrities have been mistaken many times because most people say that they are lookalikes. Interestingly, the two have accepted it and are very close friends in real life. However, the fact that they live in the United States, this has not prioritized them to work side by side, something which they look forward to. Here is what Emmanuelle said during an interview by Harper Bazaar concerning her relationship with Nina, her clone:
That we are clones of each other? I'll take it. I'm so much older than her, and she's gorgeous and impressive! We're actually friends. We keep saying we have to find something to do together, where we can play sisters.
Emmanuelle Chriqui hot news
The actress played a primary role in The Passage, which was shot in Atlanta. After becoming popular in this 2013 TV show, she was interviewed by AJT to elucidate further concerning her Judaism and Jewish tradition. The Jewish actress said that according to her culture, Rosh Hashanah is a new year's symbolic sign. She deeply appreciates her culture and religion because it has answers for her spiritual questions. Her commitment to belief is incomparable to anything that she owns.
How much is Emmanuelle Chriqui net worth?
The actress has been passionate and hardworking in all the years of her career life. She has managed to earn a gross net worth of 9 million dollars, with an annual salary of 120 thousand dollars from her acting career and other endorsement deals. Chriqui has been an active member of charitable organizations that provide essential services and basic needs to the less fortunate in society. She is very generous not considering wealth as part of her life and therefore finds pleasure in sharing.
Emmanuelle Chriqui is a successful Hollywood star who had a tough start-off to pursue her passion for acting. Through many struggles, she has managed to outsmart other celebrities in the film and entertainment industry. Her hard work has helped her achieve most of her dreams and as a result, the stunning actress has received several awards and nominations regarding her efforts in the industry. She is a great role model and inspiration for many young and upcoming actresses globally.
Source: Legit.ng