Natalie Dormer bio: age, height, net worth, husband, movies
Natalie Dormer is a remarkable young actress and model from the United States of America. She is well known for her role as Margaery Tyrell in Game of Thrones, an HBO video game series. Her outstanding performance in the series made her qualify for The Professor and the Madman, and Elementary. She has also performed Neverwhere, a radio play, and the films The Counsellor and The Forest. The celebrity has also been awarded for Gemini Awards twice in her lifetime for being the best actress in the United States.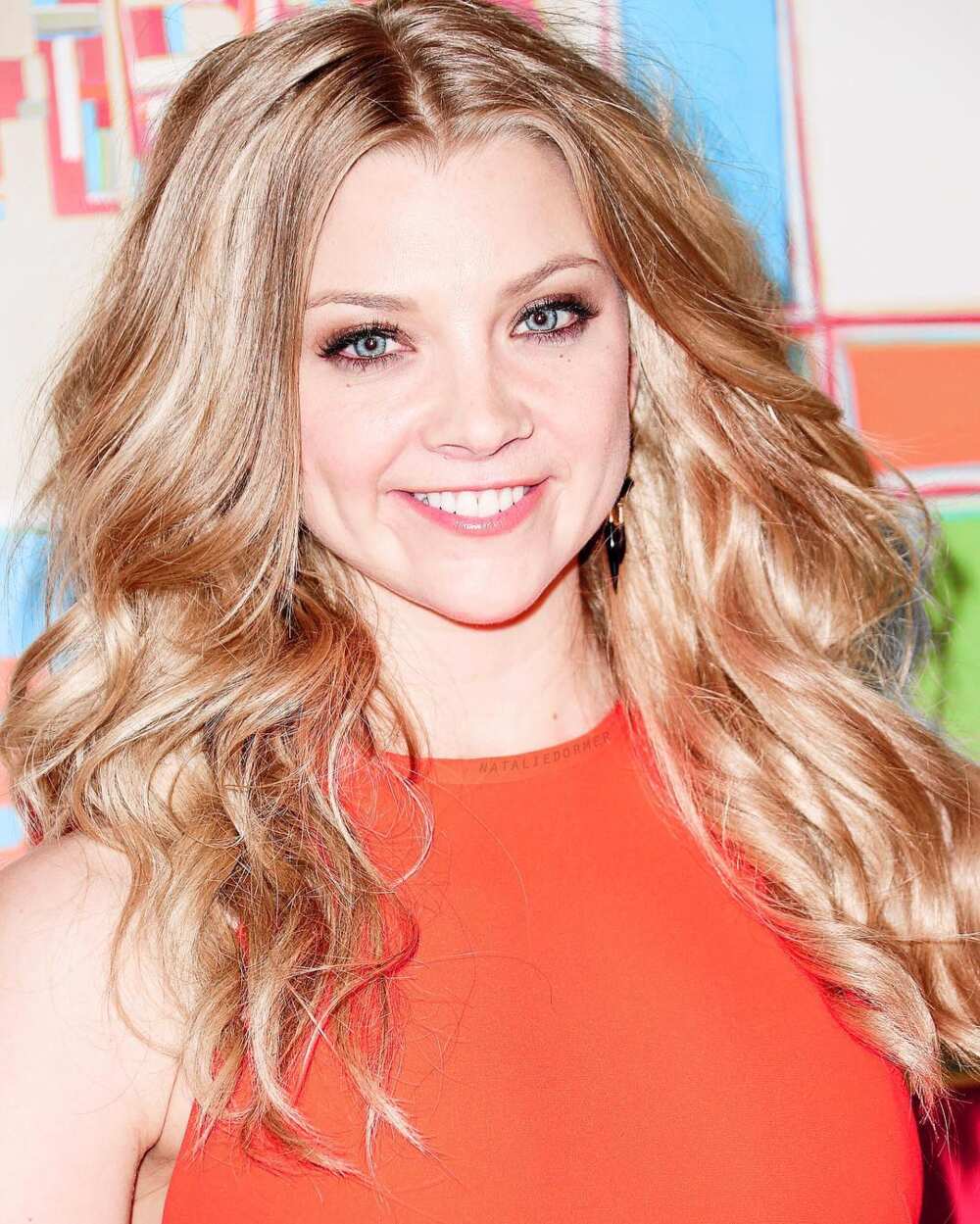 The actor was inspired by Cate Blanchett, who is an actress and film director from Australia. Acting as Anne Boleyn in the historical fiction television series, The Tudors earned her an excellent reputation and fame globally for being the leading actor. Her unique acting skills in the film and entertainment industry has been encouraging to most film producers and directors. She qualified for Agatha Christie's Marple and Silk, which were British ITV television series.
Profile summary
Birth name: Natalie Dormer
Celebrated name: Natalie Dormer
Date of birth: February 11, 1982
Place of birth: Reading, Berkshire, United Kingdom
Age: 38 years
Horoscope: Aquarius
Weight: 60 Kgs
Height: 5 feet 6 inches
Nationality: British
Religion: Christianity
Marital status: Divorced
Eye color: Blue
Hair color: Blonde
Instagram: nataliedomer
Background information
Natalie was born in Berkshire, United Kingdom, to her father Gary Dormer and mother, Claire Richards. Her father worked as a computer programmer while her mother was a homemaker. The celebrity was born and brought up alongside her sister Samantha and brother Mark. The parents raised them with a strong Christian background under the Roman Catholic. Natalie showed great interest in acting at a very young age, and she got all the support from her parents.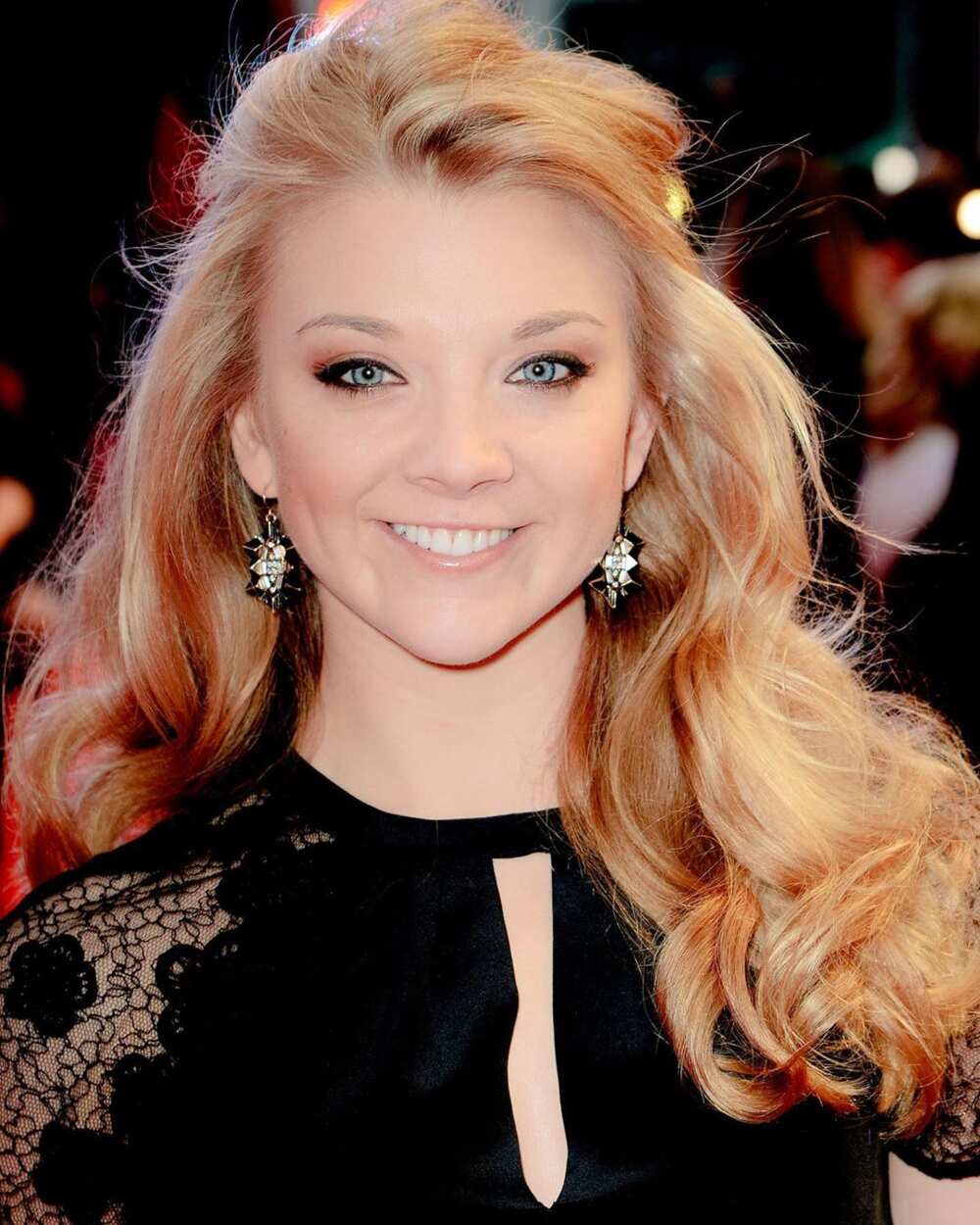 Education
Dormer schooled at the Chiltern Edge Secondary School, where she became a member of the public-speaking team. She was appointed for having developed excellent communication skills in the school. The celebrity later joined the Reading Blue Coat School and was appointed as the captain for the school's netball team. The celebrity's parents appreciated her acting talent and enrolled her in the Douglas Academy of Dramatic Art. She became an active participant in the school drama club and was awarded several times for her outstanding performance.
Career
Natalie Dormer young made hare first public appearance as she performed The Comedy of Errors on stage in the United Kingdom. Featuring in Casanova was what helped her debut in 2007 as she worked alongside Anthony Bryne, a famous film director. In the same year, she was selected for the primary role in The Tudors. She was also fortunate to secure several roles in films such as Captain America: The First Avenger, Rush, Game of Thrones, The Professor and the Madman and The Scandalous Lady W, among many others.
Natalie Dormer movies and TV shows
The celebrity has been an outstanding actress in all the films and television shows she has featured in. She has achieved a lot of her dreams since she joined the film and entertainment industry. Most of the movies she has starred in are the best-selling in America. Playing as Cressida in the first and second parts of The Hunger Games: Mockingly film, raised many concerns among her fans. In the film, she starred with her hair cut. Natalie astonished most film enthusiasts who later learned that she was very comfortable in her new hairstyle.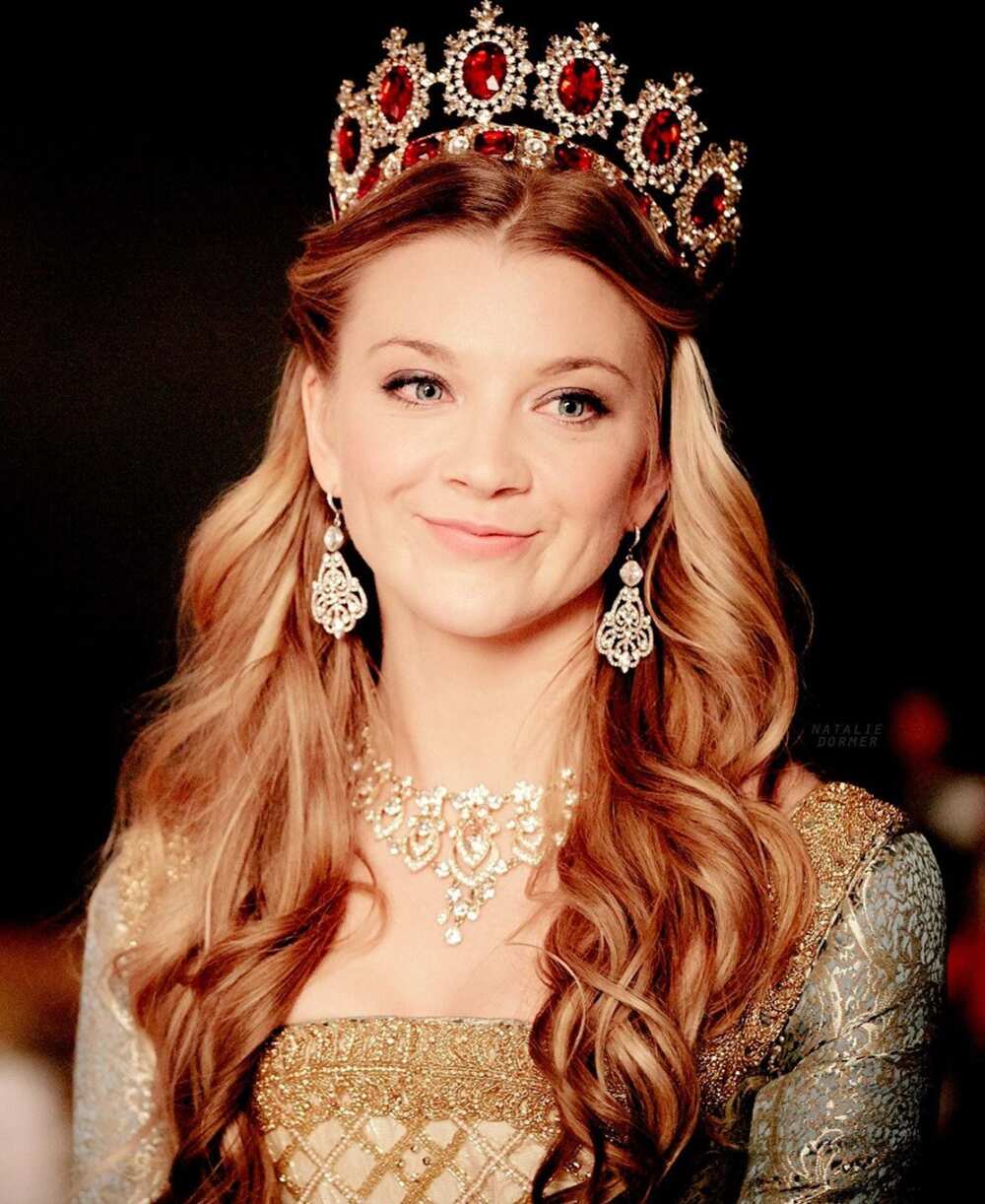 Natalie Dormer movies
Below is a list of all films that the celebrity has featured in since her debut in the film and entertainment industry.
In 2005-Casanova as Victoria
In 2007-Flawless as Cassie
In 2009-City of Life as Olga
In 2011-W.E. as Elizabeth Bowes-Lyon
In 2011-Captain America: The First Avenger as Private Lorraine
In 2012-Electric Cinema: How to Behave as Lauren Bacall
In 2013-A Long Way from Home as Suzanne
In 2013-Rush as Nurse Gemma
In 2013-The Counselor as The Blonde
In 2013-The Ring Cycle as Millie
In 2013-The Brunchers as Her
In 2014-The Riot Club as Charlie
In 2014-The Hunger Games: Mocking jay – Part 1 as Cressida
In 2015-The Hunger Games: Mocking jay – Part 2 as Cressida
In 2016-The Forest as Sara Price along with Jess Price
In 2018-In Darkness as Sofia
In 2018-Patient Zero as Dr. Gina Rose
In 2019-The Professor and the Madman as Eliza Merrett
In 2020-Pets United voiced as Belle
Television shows
The actor has also famed as a television series superstar in the following shows:
Distant Shores as Mobile Woman in 2005
Rebus as Phillippa Balfour Episode: The Falls in 2005
The Tudors as Anne Boleyn in 2010
Masterwork Mo Murphy as Pilot in 2009
Agatha Christie's Marple as Moira Nicholson Episode: Why Didn't They Ask Evans? in 2009
Silk as Niamh Cranitch in 2011
The Fades as Sarah Etches in 2011
Game of Thrones as Margaery Tyrell in 2012-2016
Elementary as Jamie Moriarty/Irene Adler in 2013-2015
The Scandalous Lady W. as Seymour Worsley in 2015
Picnic at Hanging Rock as Mrs. Hester Appleyard in 2018
The Dark Crystal: Age of Resistance voiced as Onica in 2019
Penny Dreadful: City of Angels as Magda in 2020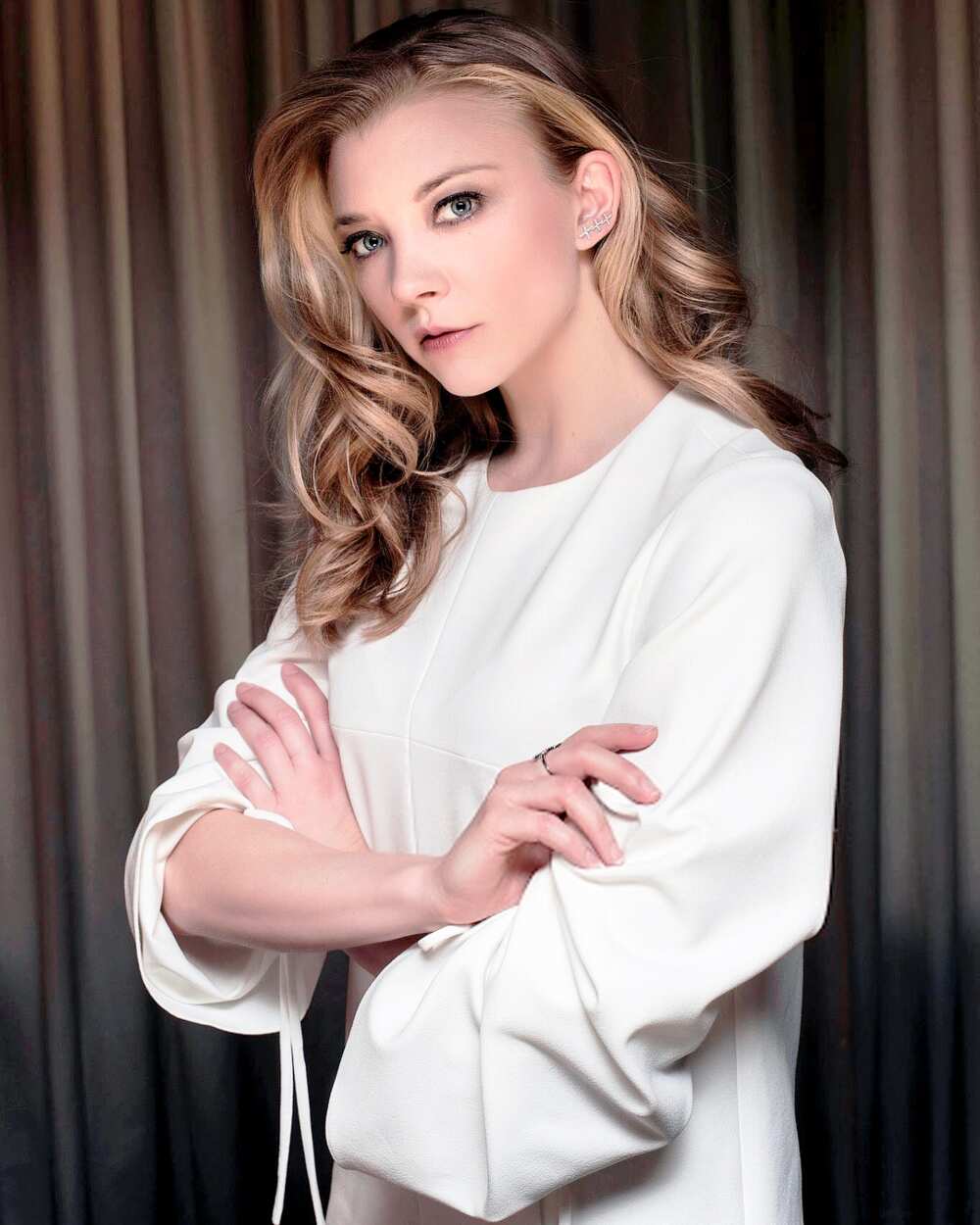 Video games
The celebrity has also voiced in the following games recommended for young children:
2014–2015-Game of Thrones as Margaery Tyrell
2017-Mass Effect: Andromeda as Dr. Lexi T'Perro
Music videos
Someone New for Hozier in 2015
Stage performances
Here is a list of all the public stage appearances that Natalie has made:
2003-The Comedy of Errors as Adriana in The Cliveden Open Air Theatre
2010-Sweet Nothings as Mizi for the Young Vic
2010-45. as Pat in the Hampstead Theatre
2012-After Miss Julie Miss Julie for the Young Vic
2017-Venus in Fur as Vanda Jordan in the Theatre Royal Haymarket
Awards and nominations
The young celebrity's hard work has been recognized over the years and fortunately bagged the following awards:
The actress was nominated for the Monte-Carlo TV Festival Outstanding Actress - Drama Series for The Tudors in 2008.
She was nominated for the Gemini Awards for her Best Performance by an Actress in a Continuing Leading Dramatic Role in 2008.
The celebrity was nominated for the Gemini Awards for Best Performance by an Actress in a Continuing Leading Dramatic Role in 2009.
The stunning actress was nominated for the NewNowNext Awards for being the Best New Lead Film Actress for The Hunger Games: Mockingly-Part 1 in 2014.
Natalie was nominated for the Screen Actors Guild Awards for an Outstanding Performance by an Ensemble in a Drama Series Game of Thrones in 2014.
She qualified as a nominee for Screen Actors Guild Awards for an Outstanding Performance by an Ensemble in a Drama Series in 2015.
Facts about actress Natalie Dormer
The name Natalie Dormer in the Late Latin language is Natale Domini, which means the birth of the Lord.
Her face is graced with a proportioned smile and round dove eyes.
Natalie Dormer height is 5 feet 6 inches.
When she was learning at the Webber Douglas Academy Drama School, her best friend was Tom Mison from the United Kingdom.
She separated from Anthony, who had been her long-term love partner for more than a decade in 2018.
As of 2020, Natalie Dormer age is 38 years.
The celebrity looks forward to getting married to her current love, David Oakes.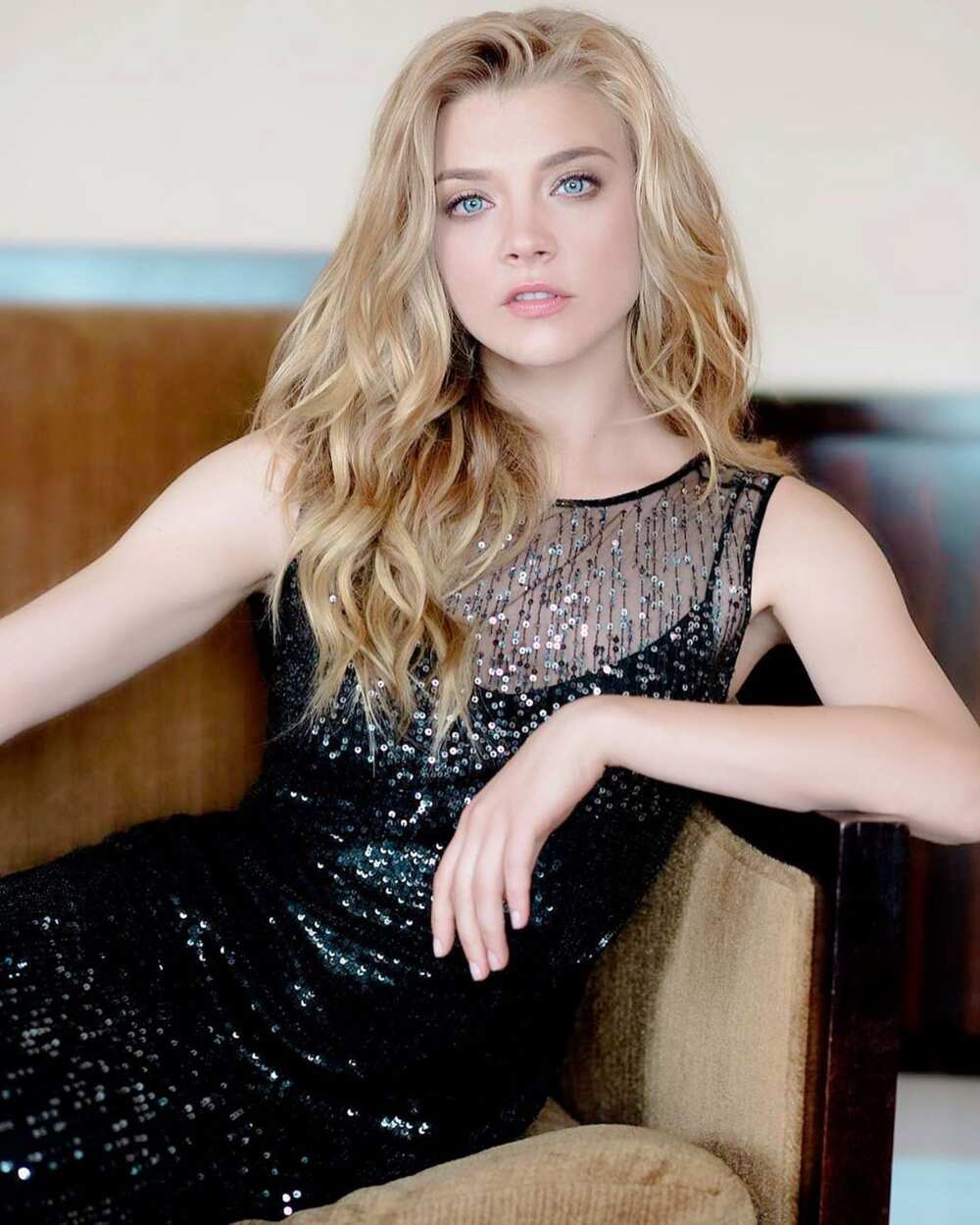 Who is Natalie Dormer husband?
From 2007 to 2018, the celebrity was in a relationship with an Irish film director Anthony Bryne as her first love. The two love birds met while featuring in the film The Tudors. The couple enjoyed four years of dating and seven years of engagement. However, the main reason for the couple's separation is not known. Unfortunately, after they wrote In Darkness in 2016, disagreements arose between them. After New Statesman promoted the couple's film in 2018, Natalie and Anthony separated during summer.
Here is what the actress said after the divorce:
Couples say terrible things to each other that you would never say to your best friend. We learned very quickly that we couldn't write in the same room. Doors got slammed at various points, and I wouldn't necessarily rush into writing with Anthony again, but I have huge respect for him.
Fortunately, in July 2019, Natalie met David Oakes, a British actor who seems to be the perfect man for the actress. She has not revealed much about her current boyfriend. David is still active in the film and entertainment industry alongside his love partner, whom he aspires to get married to. Although the actress is secretive about her love life, she said that the nine months she has shared with Oakes have been splendid. The love partners look forward to sharing a home after their marriage.
Natalie Dormer net worth
The famous actor's efforts in the film and entertainment industry have earned her a good fortune to enjoy throughout her life. As of 2020, her gross net worth is estimated to be 8 million dollars. The wealth has a high probability of increasing because she is not planning to quit her career any time soon. She has a great ambition to pursue her acting career along with other celebrities. The actress uses her wealth for charity work as a way of giving back to society.
Natalie Dormer is a celebrated British actress who has faced many hardships to achieve success. She has been making headlines in America and Britain since her first appearance on stage. Natalie Dormer hot The Tudors' star remains a great inspiration for most upcoming actors in the film and entertainment industry. Many actresses look up to the celebrity as their role model.
Source: Legit.ng