Top 15 best Christian comedians for clean humor lovers
Christian comedians have a knack for clean humor. You will agree that it is easy to make someone laugh with a dirty joke. This kind of humor is not the best for family entertainment, and some audiences find it unpleasant.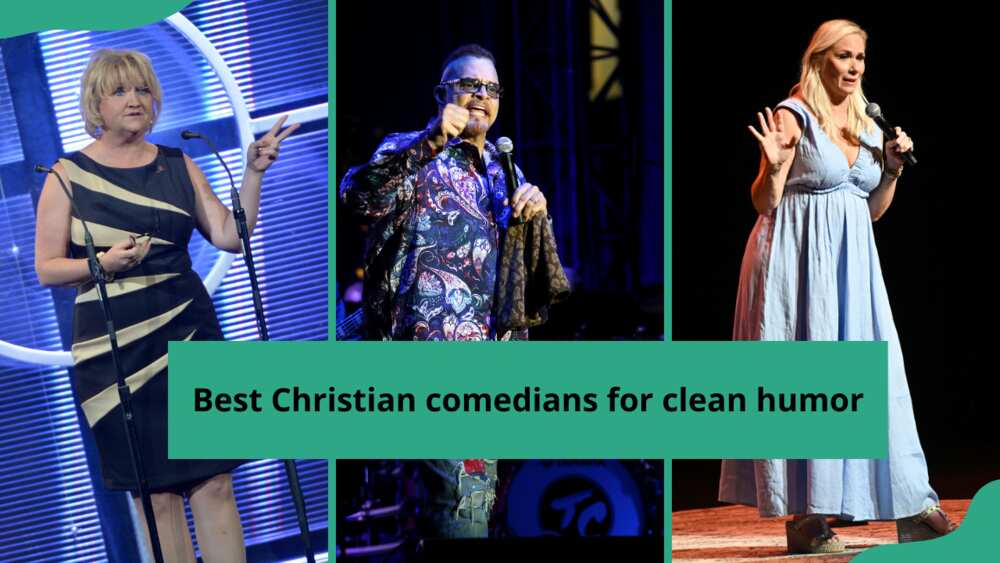 Christian comedians often perform in front of congregations at church and corporate events. Aside from the content, Christian stand-up comedy is similar to other comedy genres.
Top 15 best Christian comedians for clean humor
Good humor requires unique comic talent to get a crowd roaring with laughter using clean and witty humor. As luck would have it, there is an equal abundance of clean Christian comedians. This genre of comedy has clean Christian jokes. It entails wholesome content that entire audiences can relate to. Here is a list of funny Christian comedians you can listen to.
15. Jim Gaffigan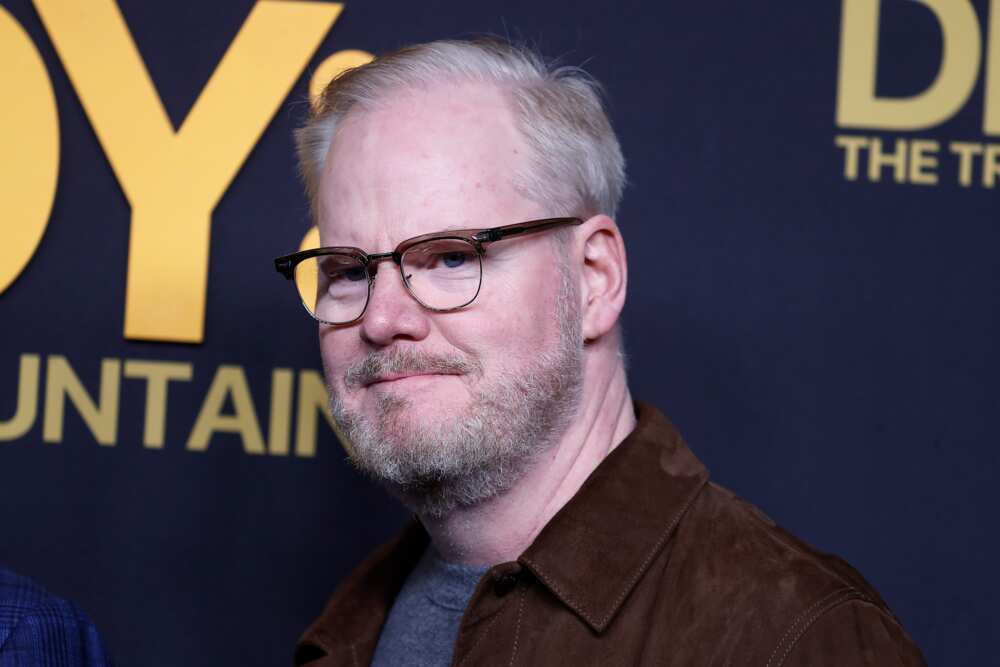 Full name: James Christopher Gaffigan
Date of birth: 7 July 1966
Age: 57 years (as of 2023)
Place of birth: Elgin, Illinois, United States
Jim Gaffigan is an American stand-up comedian, actor, writer and producer. He has released several comedy specials such as Mr. Universe, Obsessed, Cinco, and Quality Time. With over 647 million spins as of June 2016, Jim Gaffigan was the most popular comic on Pandora.com overall.
14. Chonda Pierce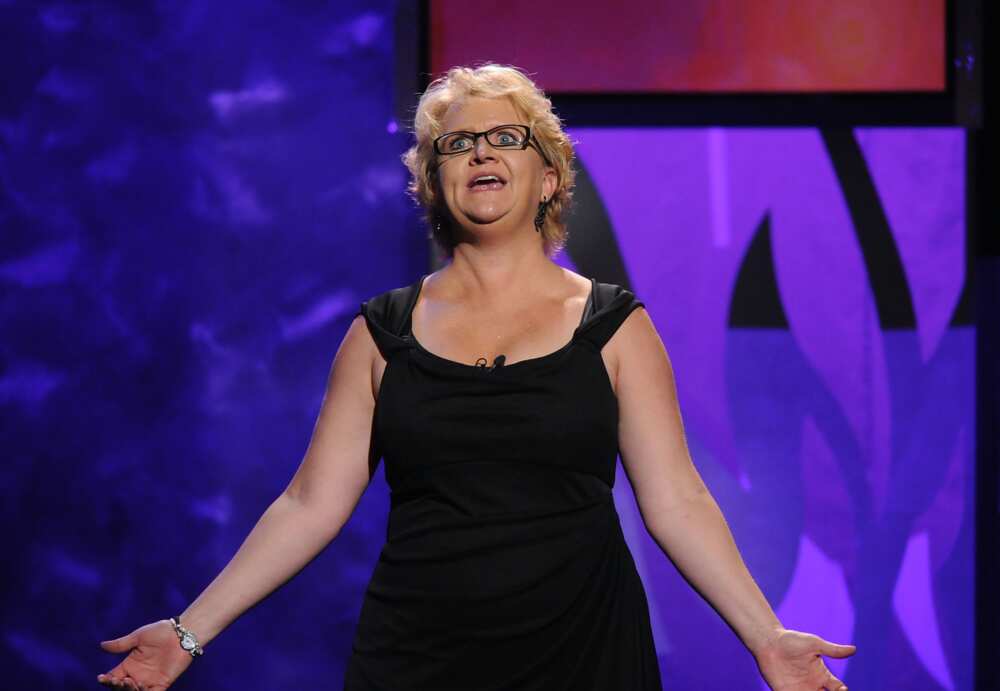 Full name: Chonda Pierce
Date of birth: 4 March 1960
Age: 63 years (as of 2023)
Place of birth: Covington, Kentucky, United States
Chonda Pierce is among the best female Christian comedians. She is a stand-up comedian, author and actress. Chonda Pierce is a member of the Christian Comedy Association and also a spokesperson for World Vision. She founded Pierce and Branches Recovery Center in 2006, which offers counseling and treatment to the depressed and addicts.
13. Daren Streblow
Full name: Daren Streblow
Date of birth: 5 January 1971
Age: 52 years (as of 2023)
Place of birth: Ely, Minnesota, United States
Daren Streblow is a stand-up comedian and radio show host for The Daren Streblow Comedy Show. He began his comedy career performing at the ACME Comedy Company in Minneapolis, Minnesota. Daren Streblow appeared on the Thou Shalt Laugh Series and Bananas TV. He also plays various national music festivals and is a featured artist on Disney Cruises.
12. Mark Lowry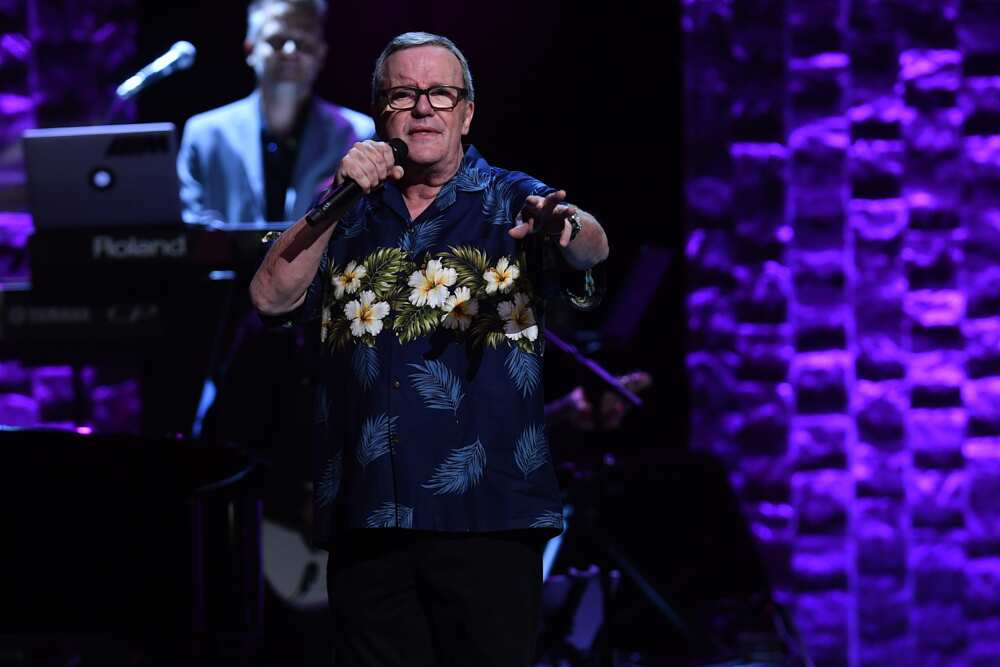 Full name: Mark Alan Lowry
Date of birth: 24 June 1958
Age: 65 years (as of 2023)
Place of birth: Houston, Texas, United States
Mark Lowry is a singer, comedian, and songwriter famous for co-writing the song Mary, Did You Know? He made his first comedy video, Mark Lowry: My First, in 1988. Mark Lowry won the 25th GMA Dove Award for long-form music Video of the Year award in 1994.
11. John Branyan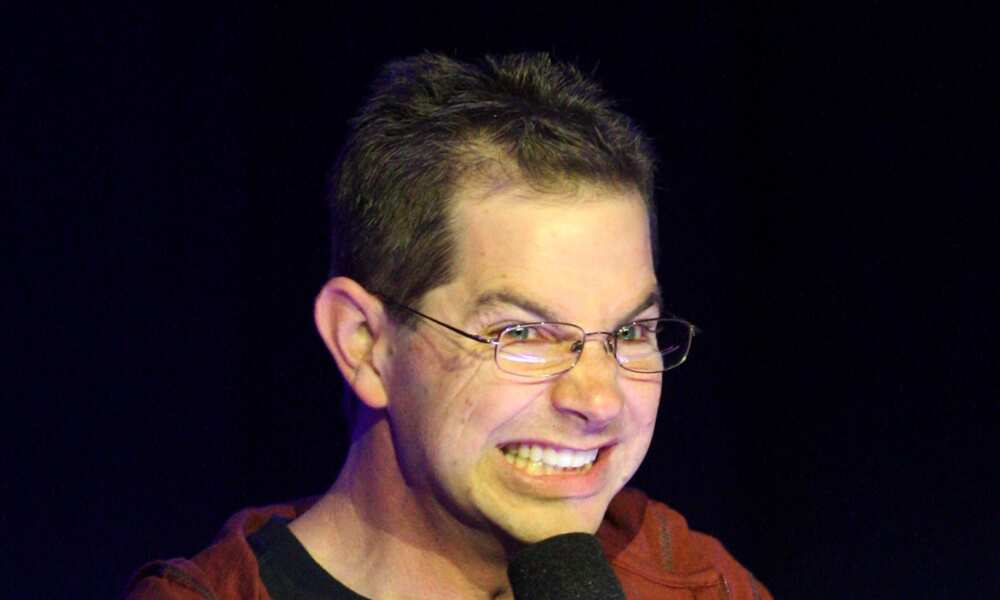 Full name: John Branyan
Date of birth: 1965
Age: 58 years (as of 2023)
John Branyan is famous for performing improvisational comedy. He is an American Comedy Network writer. Crazy Love was a theatrical production that he co-wrote and starred in.
Alongside Ken Davis, David Jeremiah, Ted Cunningham, and Tim Hawkins, John Branyan has appeared in nine recorded comedy projects and competed in Jay Leno's National Comedy Competition.
10. Jeff Allen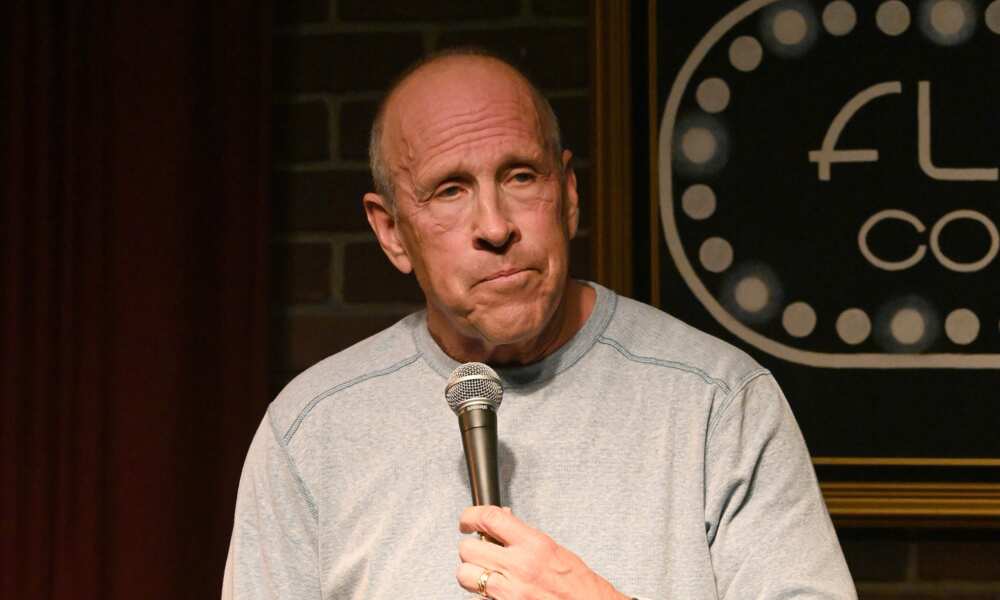 Full name: Jeffrey Allen Mishler
Date of birth: 5 June 1956
Age: 67 years (as of 2023)
Place of birth: Sauk Village, Illinois, United States
Jeff Allen is a comedian who began his career in 1978 in the comedy clubs of Chicago. Allen found his big break after he went on to feature in multiple comedy films, including Bananas and Thou Shalt Laugh.
His style of comedy closely resembles that of Jerry Seinfeld, finding good-natured humor in everyday life. Jeff Allen has his own comedy special, Happy Wife: Happy Life. Allen often performs in and around churches and other Christian events. He is hilarious and inspiring.
9. Steve Geyer
Full name: Stephen Geyer
Date of birth: 21 November 1950
Age: 73 years (as of 2023)
Place of birth: California, United States
Steve Geyer has one of the most interesting personal journeys into Christian comedy. His comedic career began in The American Club comedy circuit over 30 years ago.
He was an opening act for some of the best comedic talents in the country, including Sinbad. In his journey, he found faith and chose to make clean Christian jokes. Since then, Steve Geyer has done dozens of Christian tours. Along the way, he discovered his pastoral ability. Steve doubles up as a full-time pastor.
8. Sinbad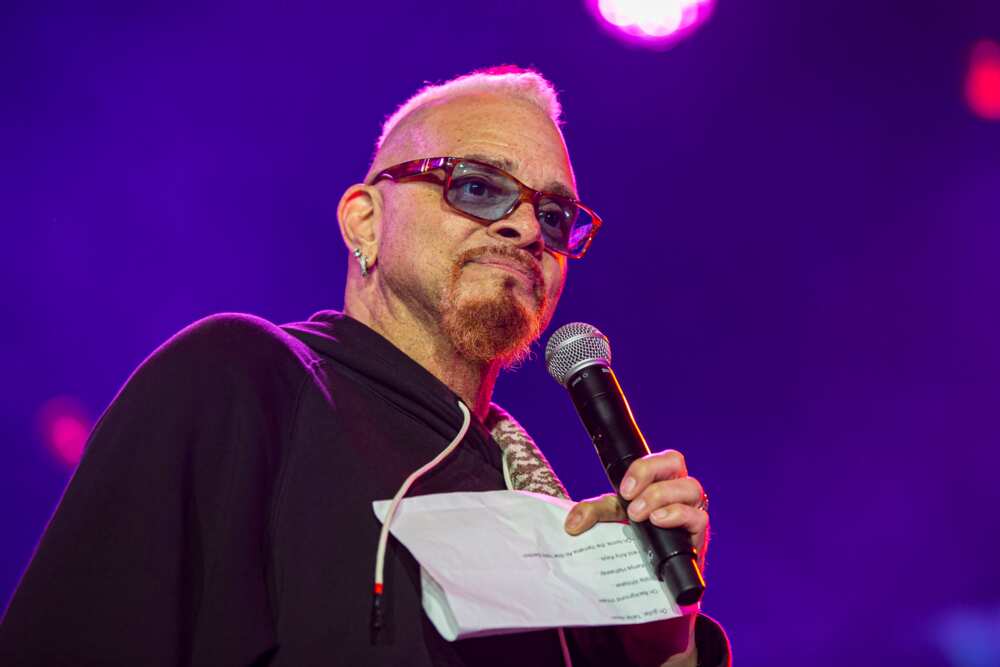 Full name: David Adkins
Date of birth: 10 November 1956
Age: 67 years (as of 2023)
Place of birth: Benton Harbor, Michigan, United States
David Adkins, known as Sinbad, is among the most popular Christian comedians. He served in the United States Air Force. In 1978, Sinbad ventured into comedy. He started performing many stand-up events while still on active duty.
Sinbad named himself after the cartoon character of the same name to stand out. Sinbad tours America in a variety of shows and stand-up events. Having been raised in a Christian family, he holds these values true in keeping his comedy material clean.
Aside from his comedy career, Sinbad has featured in multiple films, including Houseguest, Jingle All the Way, First Kid, and Good Burger. Sinbad has also appeared in several Apple events. He performs at events, clubs, and stand-up comedy shows nationwide. He covers many areas, including political satire, black comedy, surrealism, and observational humor.
7. John Crist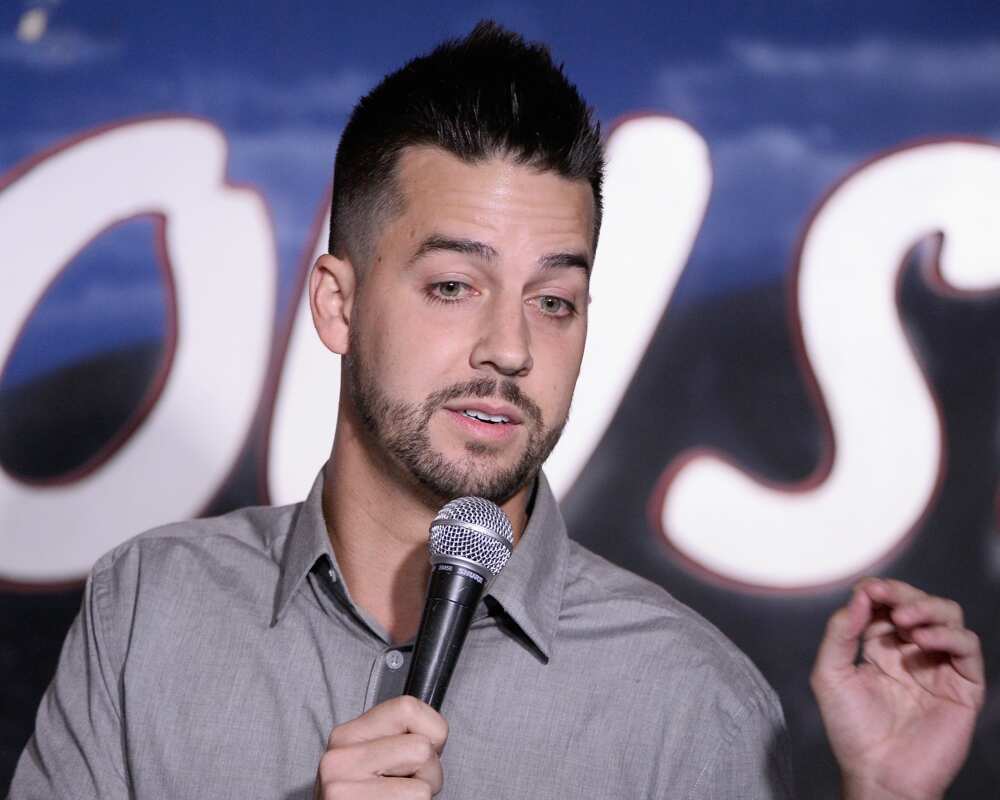 Full name: John Crist
Date of birth: 20 March 1984
Age: 39 years (as of 2023)
Place of birth: Atlanta, Georgia, United States
John Barak Crist comes from Lilburn, Georgia, and has some of the most refreshing Christian comedy content. He is unafraid of using biblical stories and characters in his comedic sketches. It is this willingness to take these characters that no one imagines that makes him so successful.
He covers subjects such as the consumer culture of modern society, family, contemporary Christianity, and the peculiarities of millennials. John Crist is the act behind such sketches as Every Parent at Disney and Millennial International: Sponsor a Millennial Today. Aside from his YouTube exploits, Crist was previously a Comedy Central's Up Next finalist.
John Crist released his first special, I Got Questions, on DVD in 2015. He has released two tour headliners, Captive Thoughts and Human Being Tour.
6. Jason Earls
Full name: Jason Earls
Place of birth: Dallas, Texas, United States
Jason Earls is an American comedian on a mission to teach his audiences how they can lead better lives. His use of clean jokes has made him among the black Christian comedians.
Earl's popularity stems from his ability to package a message in his humor. The delivery and timing of each joke are perfect. As a husband and father of 6 kids, Jason Earls is in the right position to advise on life, family, and marriage.
He often performs at churches, comedy clubs, family events, church events, and for members of the Armed Forces. Jason Earls has also been featured on the popular Christian comedy event Date Night Comedy Tour.
5. Tim Hawkins
Full name: Timothy Aaron Hawkins
Date of birth: 30 March 1968
Age: 55 years (as of 2023)
Place of birth: Saint Charles, Missouri, United States
Tim Hawkins is an immensely successful American Christian comedy act from St. Charles, Missouri. He is a comedian, singer, and songwriter who enjoys a successful YouTube career as among the Christian comedians on YouTube.
Hawkins' shows use clean jokes, drawing content from daily life, marriage, parenting, and homeschooling. As a parent, he has unlimited inspiration for his material. Hawkins began his career in his early 30s, with his first CD going out in 2002.
He tours the country, appearing at Christian events. In these appearances, he performs as a musician, comedian, or both. Tim Hawkins uses facial expressions and demonstrations as part of his routines. He also has a host of new music on his website. You can watch all his previous shows on his YouTube channel.
4. Dustin Nickerson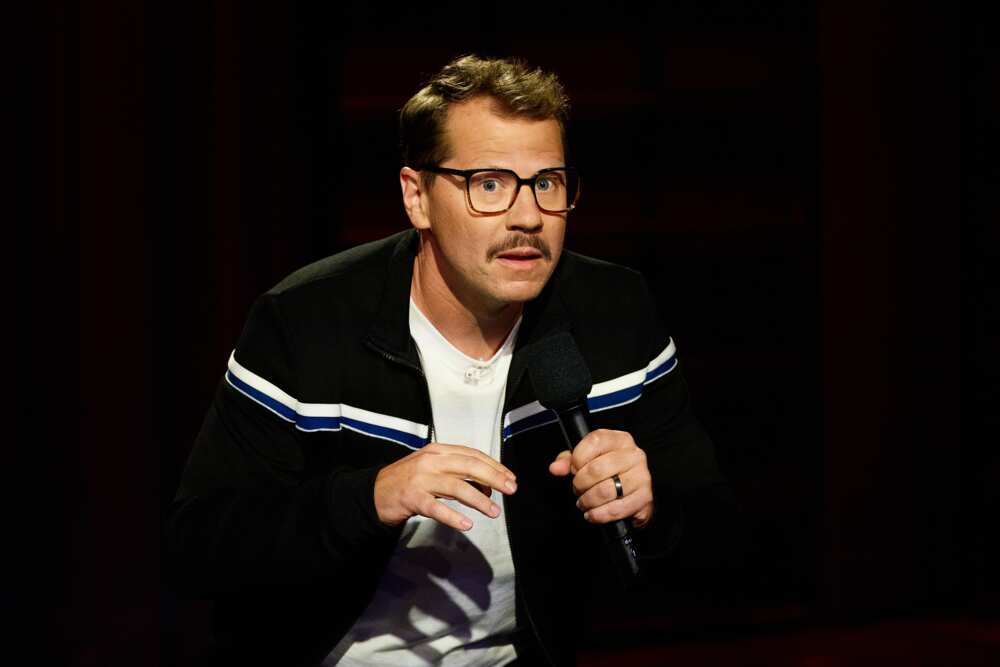 Full name: Dustin Nickerson
Place of birth: Seattle, United States
Dustin Nickerson is originally from Seattle, USA. He currently lives in Southern Carolina, where he works as a stand-up comedian. He has featured on many shows on Comedy Central and Netflix. His unique new approach to Christian comedy brings the fun of new parenting struggles and marriage to light.
He demonstrates the immense talent and unique voice that Christian comedy requires. Dustin Nickerson performs at comedy clubs and stand-up shows countrywide. He has also been featured on Kevin Hart's Hart of the City on Comedy Central.
3. Mark Christopher Lawrence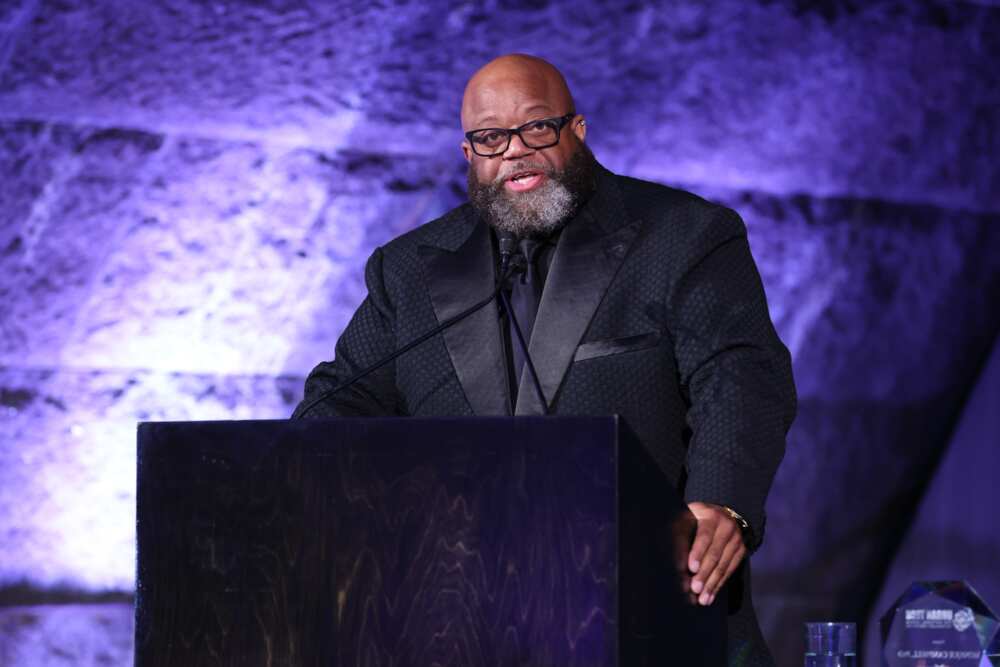 Full name: Mark Christopher Lawrence
Date of birth: 22 May 1964
Age: 59 years (as of 2023)
Place of birth: Los Angeles, California, United States
Mark Lawrence is a popular actor, comedian, and voice-over artist. He made his big-screen debut in films such as Terminator 2: Judgement Day and The Pursuit of Happyness. His stand-up comedy career has been a consistent part of his entertainment career.
Raised by a single mother in Compton, California, Mark Christopher Lawrence has great comedic talent that leaves audiences in stitches. He has a comedy talk show on Pure Flix called Pure Comedy.
MCL's style of comedy swings effortlessly between dry-wit jokes and the use of acting to deliver punchlines. He features on Dry Bar Comedy from time to time. His unique style and voice make him a great Christian comedian.
2. Ted Cunningham
Full name: Ted Cunningham
Current residence: Branson, Missouri
Ted Cunningham is an American pastor, author, and comedian. He has authored several books, including Fun Loving You, Trophy Child, and Young and In Love. Ted founded his church, Woodlands Hill Family Church, located in Branson, Missouri. He features regularly on the Date Night Comedy Tour.
The tour is aimed at young and old couples alike looking for a clean night out enjoying funny Christian jokes. He uses comedy to help Christians navigate such topics as love, dating, marriage, and more. Ted Cunningham tours the US for various conferences and forums. He is one of the best Christian comedian speakers.
1. Leanne Morgan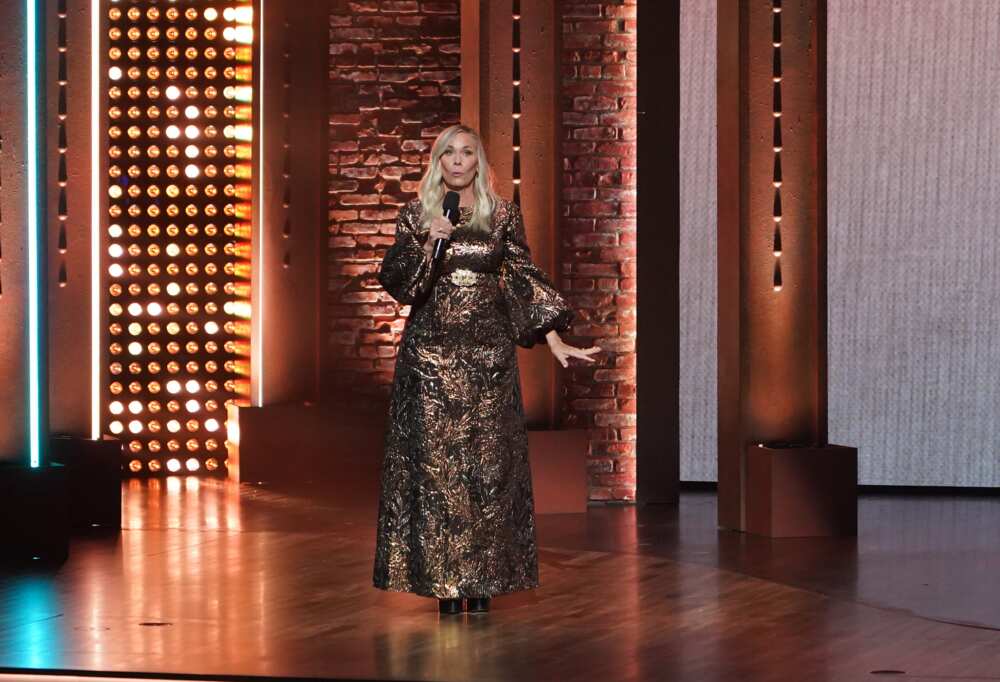 Full name: Leanne Morgan
Date of birth: 3 October 1965
Age: 58 years (as of 2023)
Leanne Morgan is a hilarious suburban mom enduring the hassle of life trying to balance all her duties. She tells stories about her kids, husband, their marriage, and life in the suburbs. She uses witty one-liners and brilliant storytelling to set up her jokes.
Her style of comedy is so new and refreshing that Warner Brothers and ABC signed her to develop a half-hour sitcom. If you watch the Dr. Phil show, you are already familiar with her style of comedy. Leanne Morgan has also been featured on Nick at Nite, SiriusXM Comedy, and TV LAND productions.
Christian entertainment is not limited to the use of Christian jokes or gospel music. Comedy has created a new avenue for wholesome enjoyment without going against the faith.
Christian comedians offer clean comedy that allows you to relax and enjoy a laugh without any guilt. You are guaranteed to find Christian comedy to suit your style and preference; you just have to look.
Legit.ng recently published an article about the richest Yahoo boys. Based on their many social media platforms, it is evident that the Yahoo boys are definitely wealthy. These are well-known individuals who are affectionately called Big Boys.
Despite having no genuine sources of income, their wealth continues to grow. Some of them have garnered a large following since they even go so far as to do freebies.
Source: Legit.ng