Top 10 best Christian comedians for those who prefer clean humor
Christian comedians have a knack for clean humor. You will agree that it is easy to make someone laugh with a dirty joke. Cursing is also one way of getting a crowd laughing quickly. This kind of humor is not the best for family entertainment, and some audiences find it unpleasant.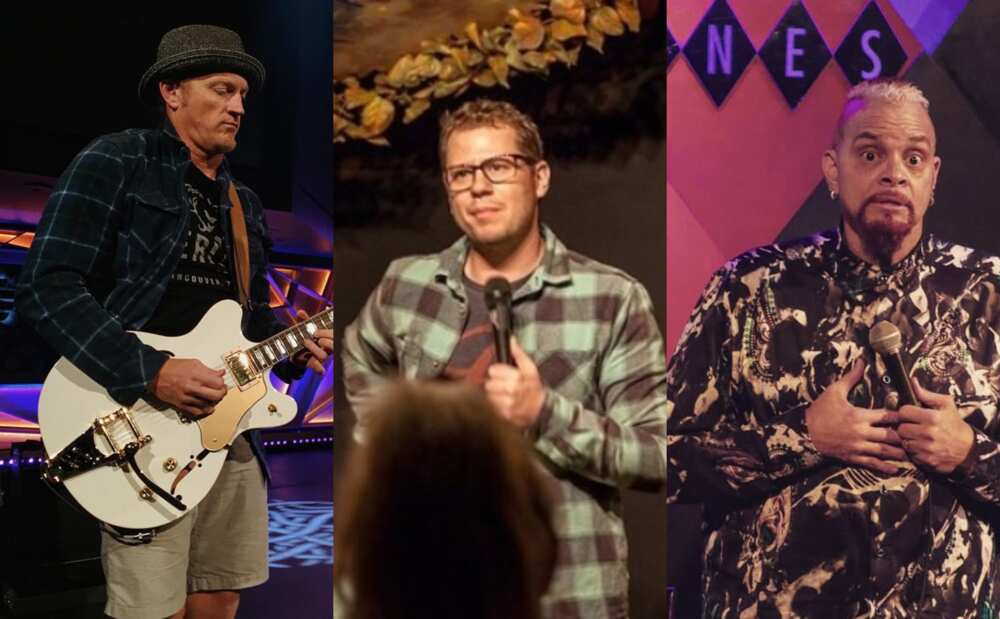 It requires unique comic talent to get a crowd roaring with laughter using clean and witty humor. As luck would have it, there is an equal abundance of clean Christian comedians.
This genre of comedy has clean Christian jokes. It entails wholesome content that entire audiences can relate to.
Christian comedians often perform in front of congregations in church, church events, and at corporate events. Aside from the content, Christian stand up comedy is similar to other genres of comedy.
Performers may be calm and dry, relying on the content alone to crack your ribs. Others are more active on stage and rely on the content and facial expressions, among other things in their performances.
Top 10 best clean comedians
Finding the best clean comedians can be a daunting task. We decided to take on the job for you. Here is a list of comedians for Christian entertainment:
10. Jeff Allen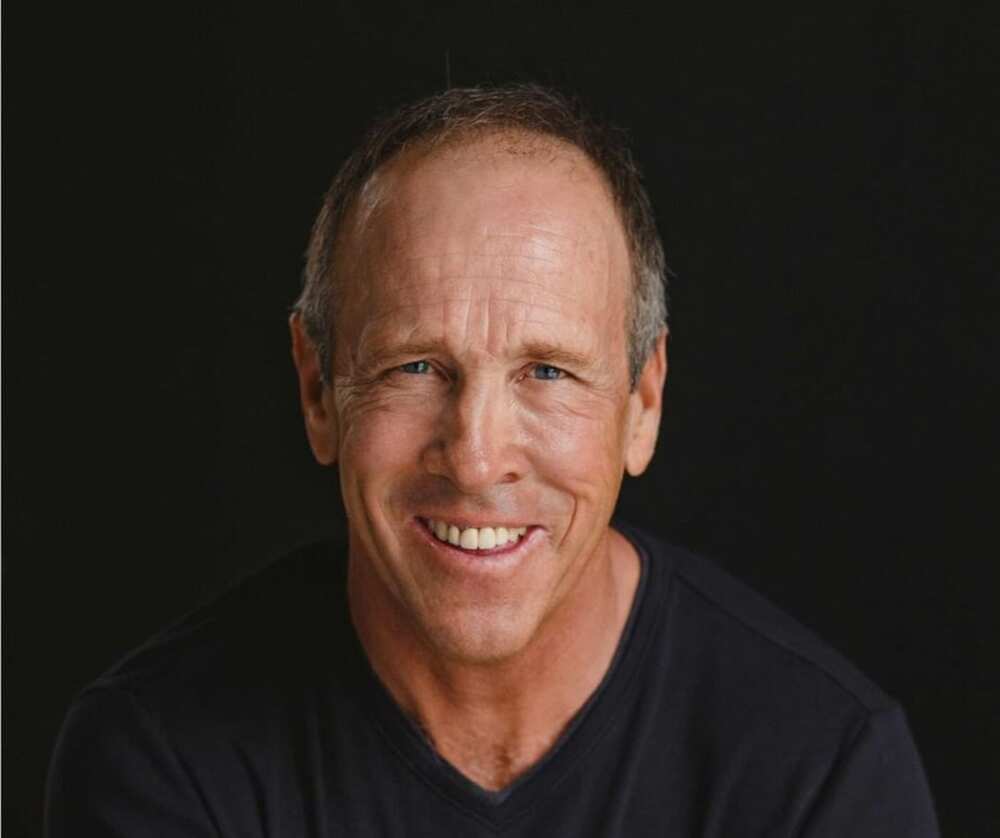 Jeff Allen's life has had many twists and turns. Before he could venture into clean comedy, he lived in Chicago.
After an unsuccessful start in 1978, he spiraled into alcoholism. He suffered through this for 9 years till 1987 when he became sober again.
As a struggling comedian, he did not do very well in his private life either. After becoming a Christian in 1997, he decided to do comedy that is aligned with his faith.
Allen found his big break after this. He went on to feature in multiple comedy films, including Bananas and Thou Shalt Laugh. His style of comedy closely resembles that of Jerry Seinfeld, finding good-natured humor in everyday life.
Jeff Allen has his own comedy special known as Happy Wife: Happy Life. Allen often performs in and around churches and in other Christian events. He is hilarious and inspiring.
9. Steve Geyer
Steve Geyer has one of the most interesting personal journeys into Christian comedy. His comedic career began in The American Club comedy circuit over 30 years ago.
He was an opening act for some of the best comedic talents in the country, including Sinbad. In his journey, he found faith and chose to make clean Christian jokes.
Since then, he has done dozens of Christian tours. Along the way, he discovered his pastoral ability. Steve doubles up as a full-time pastor.
His duty in counseling couples has been a great influence on the type of comedy he does. For starters, his work as a premarital counselor got him invited to feature on "Couples Night Out."
Steve went on to feature on more than 300 of these events across North America. This was then followed by his event, "A Night to Remember for Couples," created in partnership with fun&FAITH. His subjects of choice include family, coming of age, parenting, marriage, and Christian living.
In case you would want to join in, the next event will be in October as part of the Date Night for Couples Tour. Steve Geyer has shared the stage with many Christian comedians on the tour and continues to refine his act.
8. Sinbad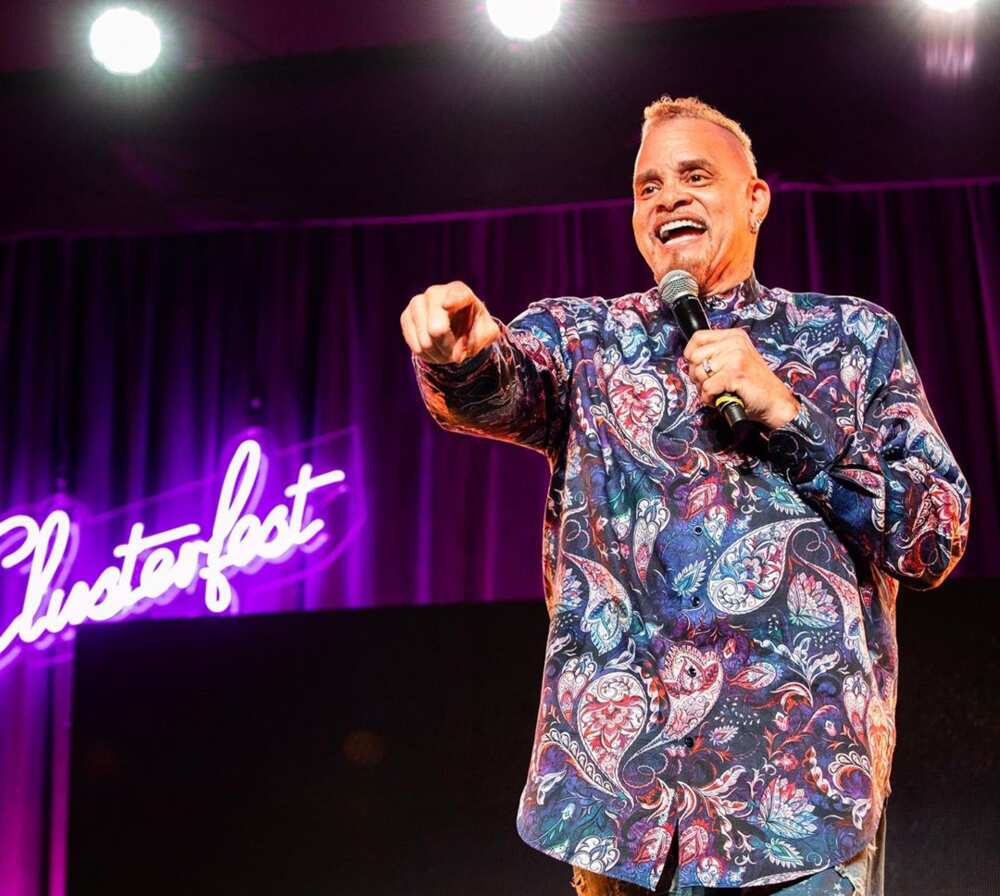 David Adkins, also known as Sinbad, is one of the most popular Christian comedians. Sinbad is a 63-year-old American comedian and veteran.
He served in the United States Air Force. In 1978, Sinbad ventured into comedy. He started out performing a bunch of standup events while still on active duty.
Later, he got disillusioned after being left out of the Airforce Basketball team. He went AWOL a bunch of times and was eventually discharged. His storied past makes for some of the jokes in his acts, all the while, staying clean.
Sinbad named himself after the cartoon character by the same name to stand out. In his career, he worked with The Cosby Show.
Sinbad tours America in a variety of shows and stand up events. Having been raised in a Christian family, he holds these values true in keeping his comedy material clean.
Aside from his comedy career, Sinbad has featured in multiple films such as Houseguest, Jingle All the Way, First Kid, and Good Burger. Sinbad has also appeared in several Apple events.
He performs at events, clubs, and standup comedy shows all over the country. He covers many areas, including; political satire, black comedy, surreal, and observational humor.
7. John Crist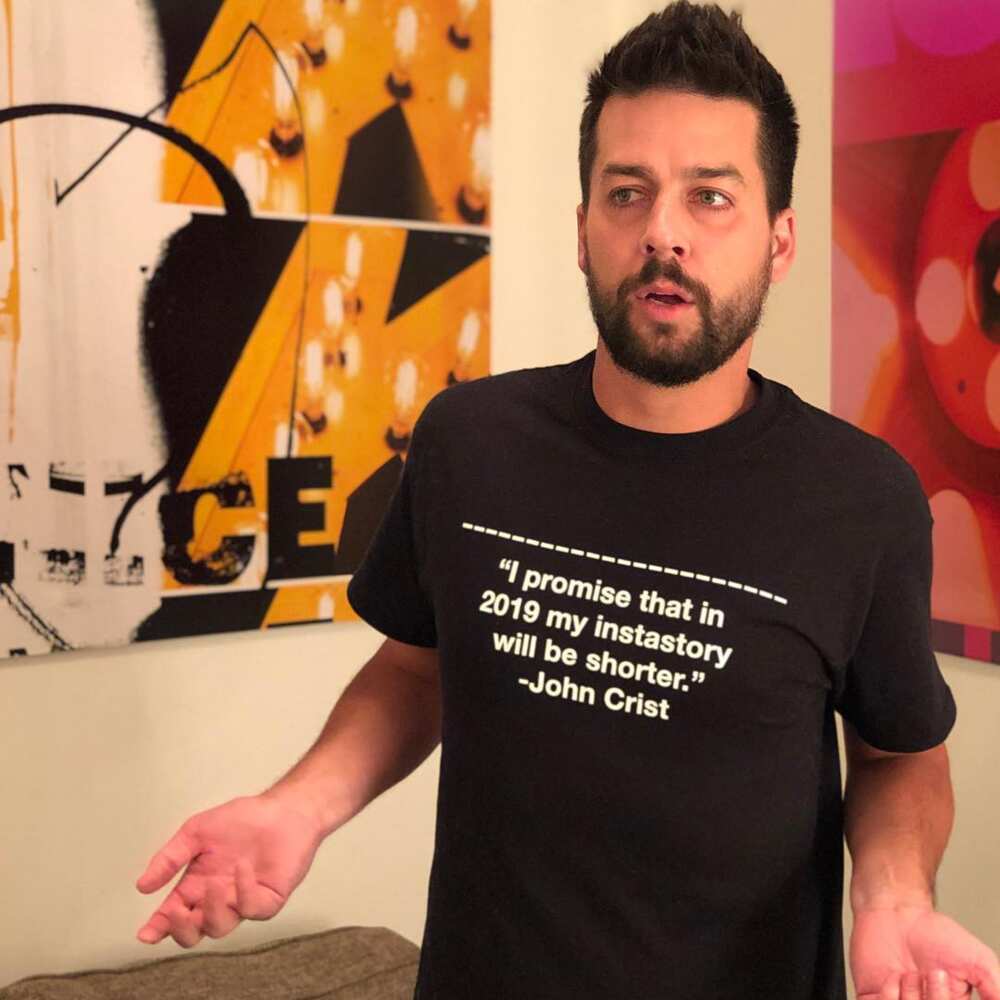 36-year-old John Barak Crist comes from Lilburn, Georgia, and has some of the most refreshing Christian comedy content. He is unafraid of using biblical stories and characters in his comedic sketches.
It is this willingness to take these characters where no one imagines that make him so successful. He covers subjects such as; the consumer culture of modern society, family, contemporary Christianity, and the peculiarities of millennials.
John Crist is the act behind such sketches as Every Parent at Disney and Millennial International: Sponsor a Millennial Today. Aside from his YouTube exploits, Crist was previously a finalist on Comedy Central's Up Next.
His first performance was in 2009. Since then, he has gone on to perform across the country.
John Crist released his first special, I Got Questions, on DVD in 2015. He has since released two tour headliners, Captive Thoughts and Human Being Tour.
Following the huge successes, Crist continues to produce good-natured content on his social media. John Crist faced an unfortunate situation towards the close of 2019. Allegations of sexual misconduct led to the cancellation of his tour and Netflix special.
6. Jason Earls
Jason Earls is an American comedian from Virginia's Eastern seaboard. Earls currently lives in Dallas, Texas.
Earls is a comedian on a mission to teach his audiences how they can lead better lives. His use of clean jokes has earned him a reputation for making all occasions lively and fun.
Earl's popularity stems from his ability to package a message in his humor. The delivery and timing of each joke is perfect. As a husband and father of 6 kids, Jason Earls is in the right position to give advice on life, family and marriage.
He often performs at churches, some comedy clubs, family events, church events and for members of the Armed Forces. Jason Earls has also featured on the popular Christian comedy event: Date Night Comedy Tour.
5. Tim Hawkins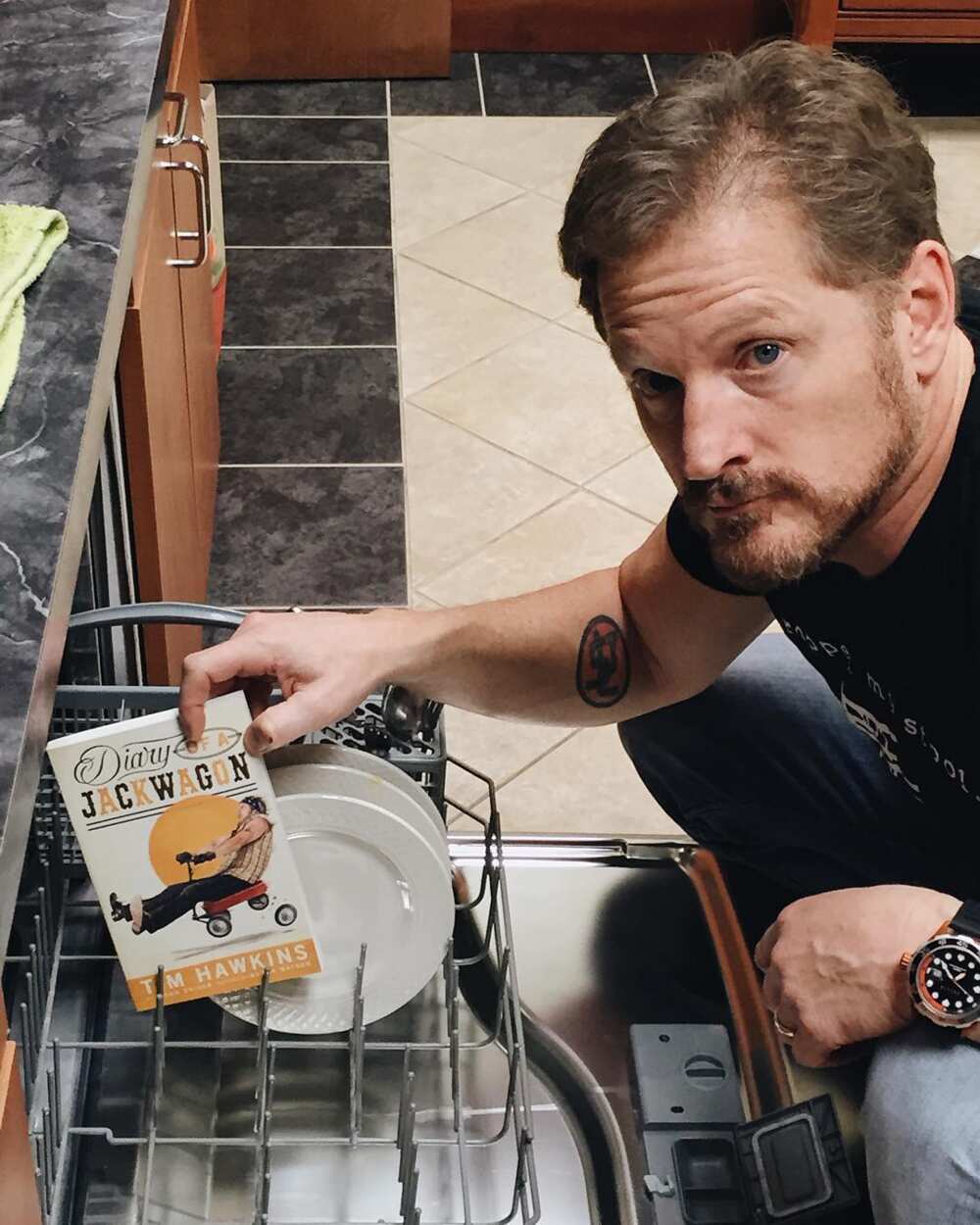 Tim Hawkins is an immensely successful American Christian comedy act from St. Charles, Missouri. The 52-year-old comedian and singer, as well as songwriter, enjoys a successful YouTube career. He has over 300 million video views.
Hawkins' shows use clean jokes drawing content from daily life, marriage, parenting, and homeschooling. As a parent, he has unlimited inspiration for his material.
Hawkins began his career in his early 30s with his first CD going out in 2002. Since then, he has gone on to produce 6 CDs and 8 DVDs.
He tours the country appearing at Christian events. In these appearances, he is either performing as a musician, comedian, or both.
Hawkins uses facial expressions and demonstrations as part of his routines. Tim also has a host of new music on his website. You can watch all his previous shows on his YouTube channel.
4. Dustin Nickerson
Dustin Nickerson is originally from Seattle, USA. He currently lives in Southern Carolina, where he works as a standup comedian.
He has featured on many shows on Comedy Central and Netflix. His unique new approach to Christian comedy brings the fun of new parenting struggles and marriage to light.
There are no dirty jokes in his acts. His acts are devoid of any defamatory words, cursing or using God's name in vain either.
He demonstrates the immense talent and unique voice that Christian comedy requires. He performs at comedy clubs and standup shows countrywide. He has also featured on Kevin Hart's Hart of the City on Comedy Central.
3. Mark Christopher Lawrence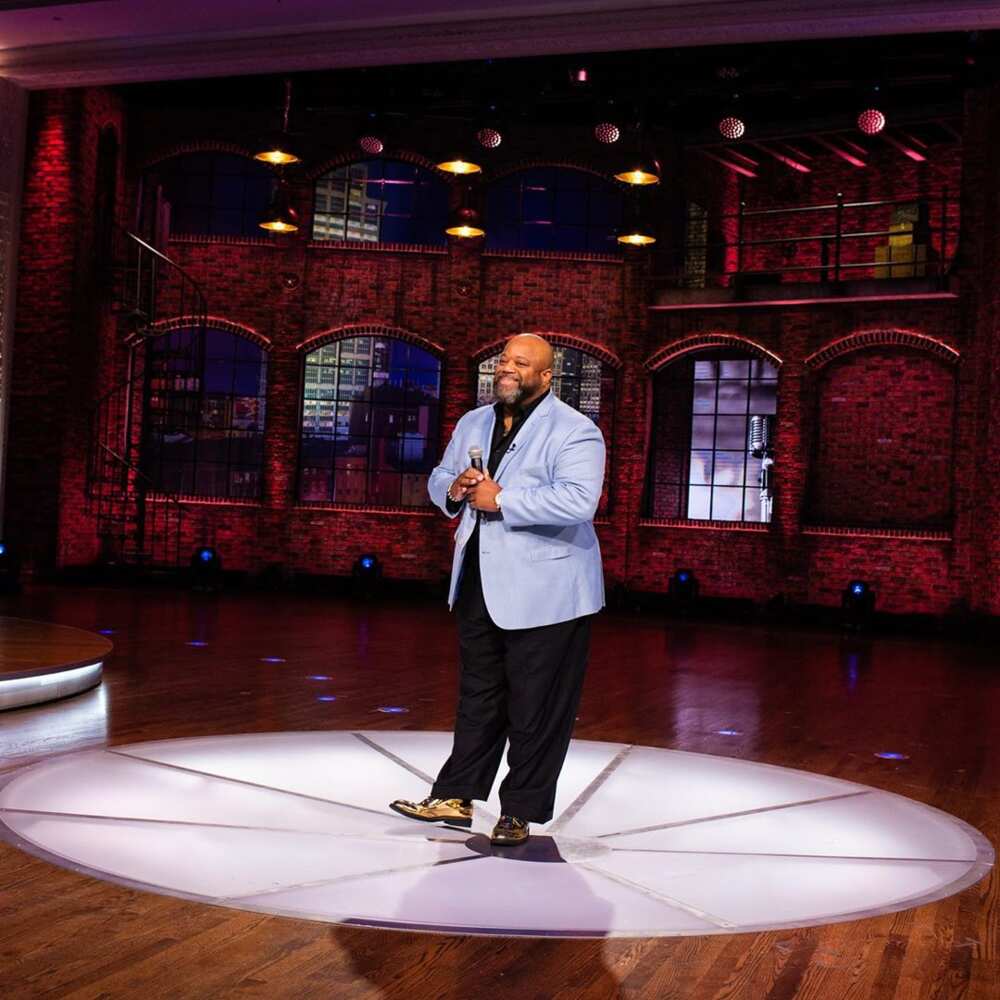 Mark Lawrence is a popular actor, comedian, and voice-over artist. He made his big-screen debut on films such as Terminator 2: Judgement Day and The Pursuit of Happyness.
At 55, Mark has had an illustrious career on the big screen. His other interests pale in comparison.
However, his standup comedy career has been a consistent part of his career in entertainment. Raised by a single mother in Compton, California, Lawrence has great comedic talent that leaves audiences in stitches. He has a comedy talk show on Pure Flix called Pure Comedy.
MCL's style of comedy swings effortlessly between dry wit jokes and the use of acting to deliver punchlines. He features on Dry Bar Comedy from time to time. His unique style and voice make him a great Christian comedian.
2. Ted Cunningham
Ted Cunningham is an American pastor, author, and comedian. He has authored several books, including Fun Loving You, Trophy Child, and Young and In Love.
Ted is, first and foremost, a pastor. He founded his church, Woodlands Hill Family Church, located in Branson, Missouri.
Being a pastor, Ted is familiar with the spotlight of a stage. He features regularly on the Date Night Comedy Tour. The tour is aimed at young and old couples alike looking for a clean night out enjoying funny Christian jokes.
Date Night Comedy Tour has been a gift to many. He uses comedy to help Christians navigate such topics as love, dating, marriage, and more.
Aside from giving you endless laughter, his humor has a purpose. As you may have noticed, there is a theme in his books. Ted's focus is majorly on how Christian couples can thrive in the modern world, given the challenges they face.
Ted Cunningham also tours the US for various conferences and forums. He is one of the best Christian comedian speakers. Ted is as eloquent a speaker as he is an author.
1. Leanne Morgan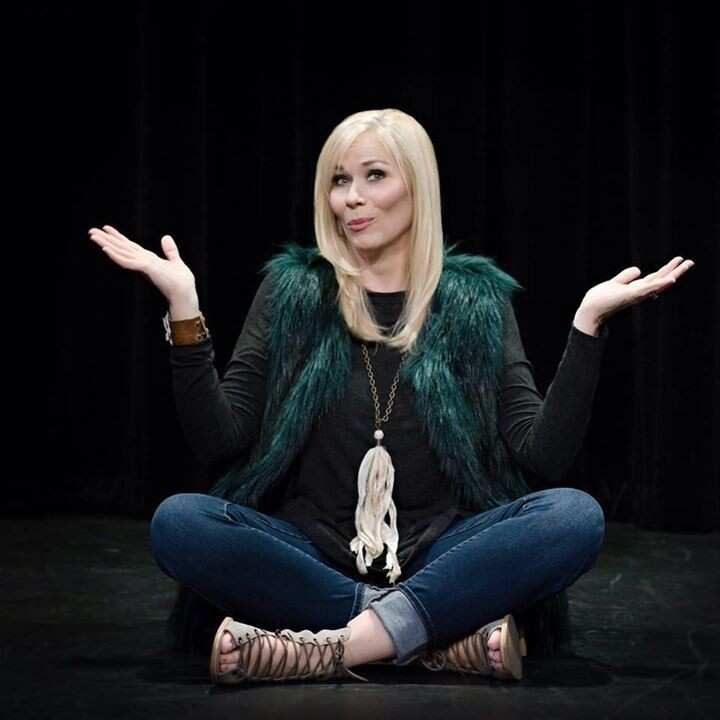 Leanne Morgan is a hilarious suburban mom enduring the hassle of life trying to balance all her duties. As she tells stories about the ups and downs of her life, you can't help but laugh.
Leanne's perspective on everything is so clearly contrasted to expectation making her humor all the more unique. She tells stories about her kids, husband, their marriage, and life in the suburbs.
Her comedy is clean and appropriate for most ages. She uses witty one-liners and brilliant storytelling to set up her jokes. Her style of comedy is so new and refreshing that Warner Brothers and ABC signed her to develop a half-hour sitcom.
If you watch the Dr. Phil show, you are already familiar with her style of comedy. She often appears in his 'advice panel.'
She has also featured on Nick at Nite, SiriusXM Comedy and TV LAND productions. Leanne is arguably the most successful Christian comedian woman on TV at the moment.
Christian entertainment is not limited to the use of Christian jokes or gospel music. Comedy has created a new avenue for wholesome enjoyment without going against the faith.
A host of Christian comedians offer clean comedy that allows you to relax and enjoy a laugh without any guilt. You are guaranteed to find Christian comedy to suit your style and preference; you just have to look. Enjoy our selection of the best clean comedians through the decades.
Source: Legit.ng