Werewolf movies are undoubtedly scary for most people. It is their unpredictability, however, that makes them a must-watch. When a werewolf movie starts, it is hard to tell if the protagonist will be the good guy throughout the movie or if he will suddenly change into a dangerous werewolf.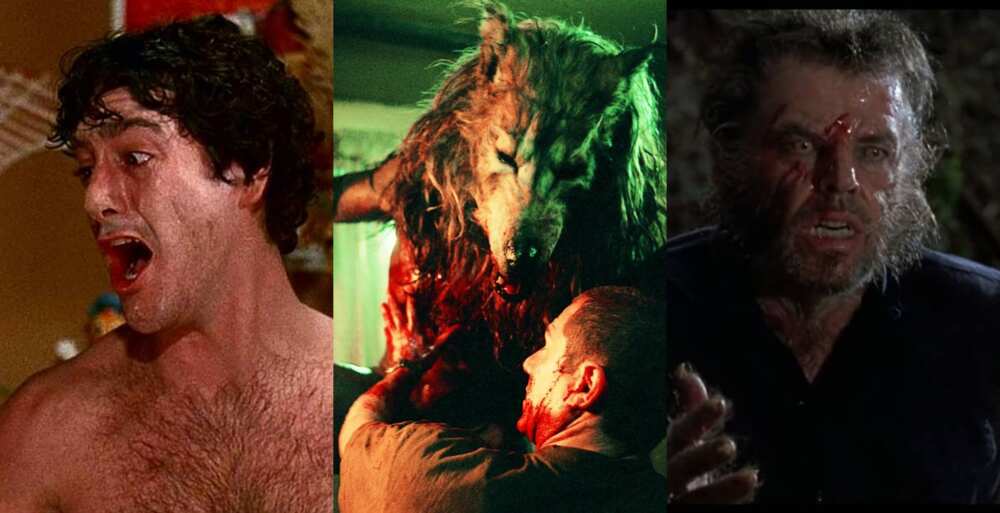 Thanks to such movies, people have developed a superstition about creatures that come with the full moon.
In addition to that, the movies showcase a budding romance involving the lead actor or actress and a human co-star. Predictably, the star has to decide between hiding their deepest secret and sharing it with the people they love.
Werewolf movies feature fascinating plots including werewolves falling in love, taking down evil in society and trying to find a balance between their human and animal sides. All these intrigues make such movies worth watching.
Best werewolf movies ranked
What's a good werewolf movie? An American Werewolf in London is one of the best movies in this genre. Here is a list of productions that make up the best werewolf films of all time:
10. Teen Wolf (1985)
Category: Fantasy, comedy
Run time: 91 minutes
Director: Rod Daniel
Writer: Joseph Loeb
Producer: George W. Perkins
Distributor: Universal Pictures
Main cast: Michael J. Fox, Lorie Griffin, James Hampton & Jerry Levine
No one in his right sense would want to be 17-year old Scott (Michael J. Fox). His high school basketball team is underperforming, he is a mediocre player, and the coach cannot do anything to help.
He gets noticed by the most gorgeous girl in the school. Unfortunately, the girl, Pamela (Lorie Griffin), has a boyfriend (McAllister) who has purposed to make Scott's life in high school unbearable.
As if worrying about McAllister is not enough, Scott starts noticing physical anomalies on his body. He starts having some dog-like resemblances. He later confirms that he is a human-wolf, and this runs in the family.
Interestingly, his 'curse' becomes the dose of medicine that the team needed to start performing. With the strength and quickness of a werewolf, Scott's performance is unmatched in the basketball court.
He becomes quite popular, and a girls' favorite, but the one he likes is Pamela. While Scott is a great boyfriend and basketballer, there are always concerns that he might turn into a werewolf entirely and engage in brutal acts. Pamela and Scott's father are particularly disturbed.
Today, several new werewolf movies are going by the name Teen Wolf. So, expect the same storyline and thrill in the latest editions.
9. Werewolf of London (1935)
Category: Horror, drama
Run time: 75 minutes
Director: Stuart Walker
Writer: James Mulhauser
Producer: Stanley Bergerman
Distributor: Universal Pictures
Main cast: Henry Hull, Warner Orland & Valerie Hobson
Try imagining being attacked by a weird animal while on a mission and turning into it. That is what happens to botanist Glendon (Henry Hull) in Tibet. He, however, notices the effects of the attack when he returns to London.
The doctor starts to terrorize the city that he loves, with the only cure being a rare plant species he brought from Tibet. Before experiencing the lycanthropy spasms, Glendon is warned by Yogami (Warner Oland), his friend and fellow botanist, about changing into a werewolf.
Days later, Dr. Glendon starts to experience weird changes. His hands begin to overgrow, and he can only stop the transformation with the first blossom of the rare plant he brought from Tibet.
Unfortunately for Glendon, Yogami steals the remaining blossoms. He is out of luck and cannot do anything to stop the next transformation.
He starts to kill and goes on a terrible hunting spree. He even kills a young girl, and this makes him very guilty.
He then starts to avoid contact with his wife (Valerie Hobson) as a way to protect her. He locks himself far from home, but this does not hold him from going into the streets to kill.
When the third blossom is ready, Glendon heads to his lab to get it only to find Yogami in the process of stealing it. That is when he realizes that his friend is the mysterious creature that bit him in Tibet.
He turns into a werewolf and slays Yogami. He does not stop here. Glendon goes home to kill Lisa, his wife, only to be stopped by a bullet. He ultimately dies in a human form.
Without a doubt, Werewolf of London is one of the greatest vampire and werewolf movies out there.
8. Wolf (1994)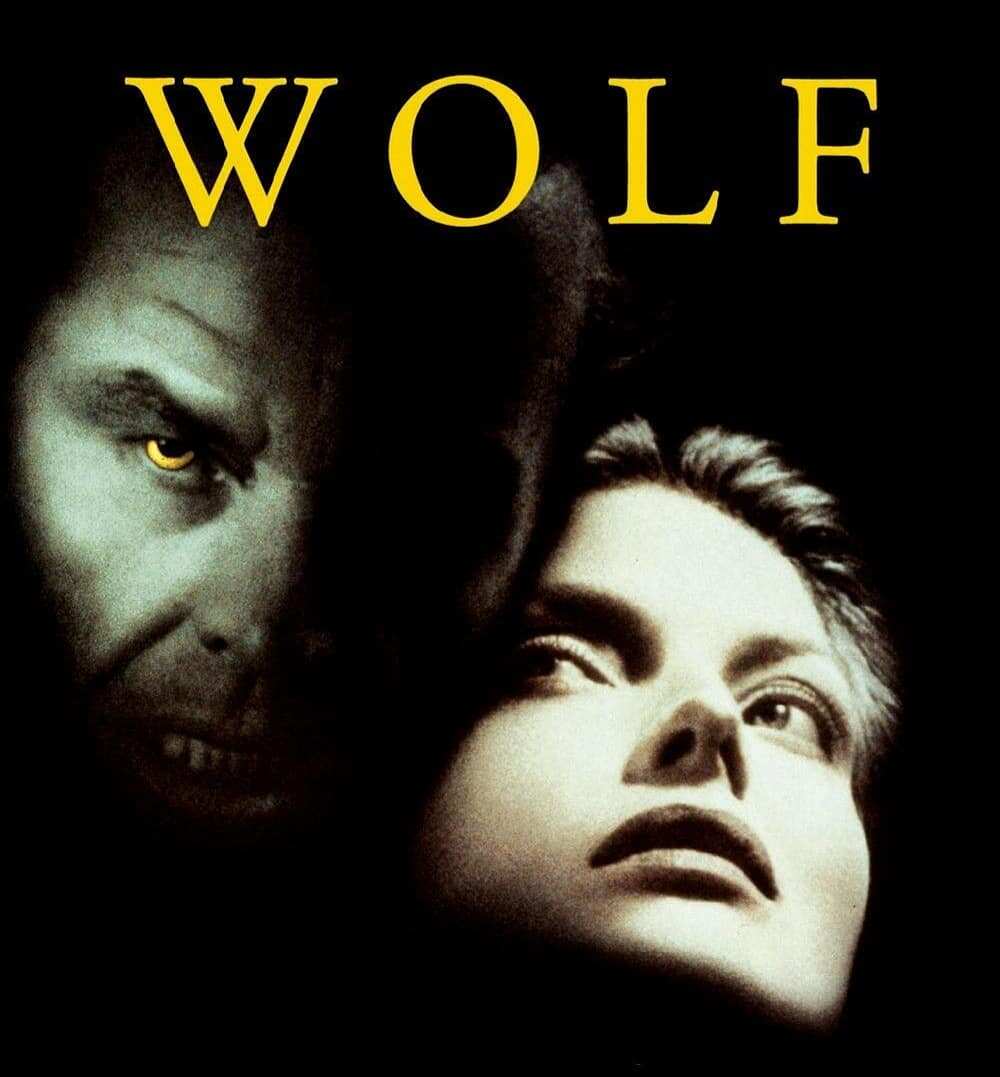 Category: Drama, romance
Run time: 120 minutes
Director: Mike Nichols
Writer: Jim Harrison
Producer: Douglas Wick
Distributor: Columbia Pictures
Main cast: Jack Nicholson, James Spader, Michelle Pfeiffer & Kate Nelligan
Wolf is one of the most amazing 90s werewolf movies that remains a favorite of many to date. Randall (Jack Nichols) finds himself in the lowest point of his adult life. He has just been fired, and when he gets home, he discovers an illicit affair between his wife and his mentee.
After being attacked by a wild animal along the way, Randall gets the werewolf curse, and he is about to make the traitors in his life pay dearly. Before he can unleash his beastly side, he experiences love at first sight when he meets Laura (Michelle Pfeiffer).
The exciting thing about Randall's character is that he can control himself during the lycanthropic transformation. Being bitten by a werewolf comes as a blessing for Randall.
His senses are heightened, and he is more vitalized and competitive. It is so unfortunate for Laura, who falls in love with a creature she despises.
For sure, Wolf is not your regular werewolf movie. It is not as bloody as most werewolf movies. It is more of a fantastic satire, something you expect from an Academy Award-winning director.
The film promises an unapologetic adult twist to a werewolf story. It genuinely earns its spot in this werewolf movies list.
7. Wolfen (1981)
Category: Thriller, horror
Run time: 115 minutes
Director: Michael Wadleigh
Writer: Michael Wadleigh
Producer: Rupert Hitzig
Distributor: Warner Bros
Main cast: Albert Finney, Tom Noonan & Gregory Hines
Thrill and horror are the two best words to describe Wolfen in the werewolves movies list. Wolfen creatures are a select wolf species with the power to take a spirit form.
They can exchange souls and personalities with humans, and enjoy the right to safeguard their land. The thriller is based on Whitney's Strieber story, The Wolfen.
In the story, former police Dewey (Albert Finney) is recalled by the NYPD to solve a string of bizarre murders, including the murder of a high profile family.
While several people allege that it is terrorism, the police have a different perception. Somewhere else, a man is killed by an unknown beast, and Dewey is called to investigate.
He discovers that a werewolf is behind the strange murders. The creature continues to kill senselessly leaving nonhuman hair on its victims. Dewey then finds himself in a group that reveals to him that the beast is a wolf spirit, a 'Wolfen.'
They suggest that the creature has supernatural ability and that they only kill to protect their land. Some even argue that Wolfen spirits are gods and so they cannot be defeated. Out of fear, Dewey ends up giving up on the case.
6. The Howling (1981)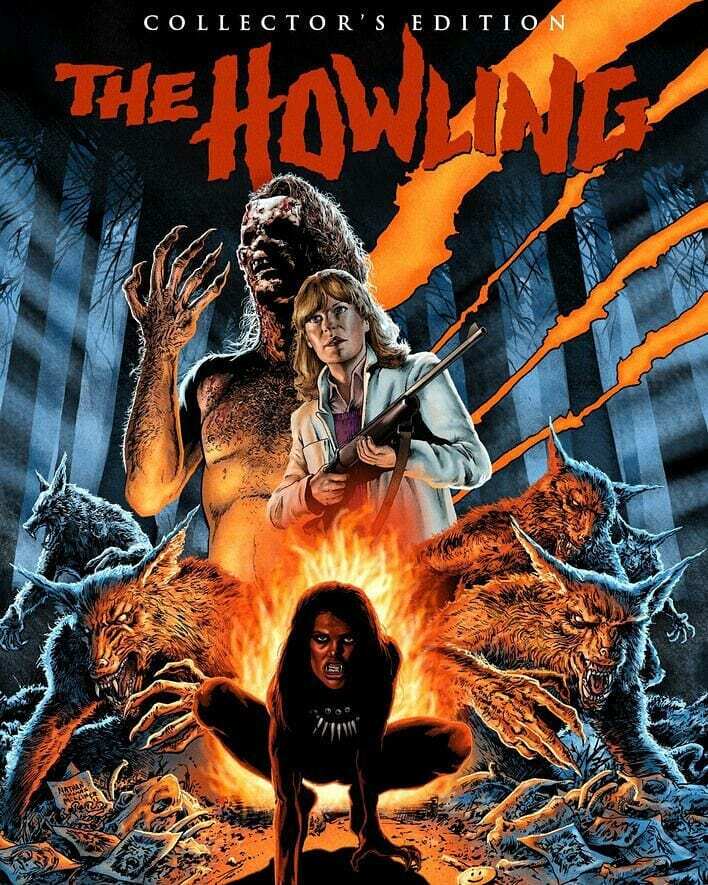 Category: Horror
Run time: 91 minutes
Director: Joe Dante
Writer: John Sayles
Producer: Michael Finnell
Distributor: Embassy Pictures
Main cast: Dee Wallace, Roberto Picardo, Christopher Stone & Elizabeth Brooks
The Howling is undoubtedly one of the best werewolf movies on TV today. The Joe Dante-directed movie won the Saturn Horror Movie Award before its release. Its success prompted Warner Bros to rehire Dante and Finnell as director and producer respectively for a subsequent film, Gremlins.
A news anchor by the name Karen (Dee Wallace) is stalked by a dangerous serial killer, Eddie (Robert Picardo). She agrees to a scheme devised by the police to catch Eddie.
Eddie forces Karen to watch a disturbing assault video before the cops come to her rescue. Eddie is shot down, and his body is taken to the morgue.
They learn later that Eddie's body mysteriously disappeared from the mortuary. Karen is attacked again, but now she identifies the attacker. It happens to be the resurrected Eddie.
To save her life, she sprays an explosive acid on the assailant's face. The disfigured Eddie then tries to flee, only to be cornered by Chris. Chris uses his silver bullets to gun down the beast.
Karen and her newly-found friend Chris realize that everyone at 'colony' is a werewolf. They thus opt to burn the whole resort down.
Karen, having been bitten by her husband, also turns into a werewolf, and Chris has no choice but to kill her.
5. Dog Soldiers (2002)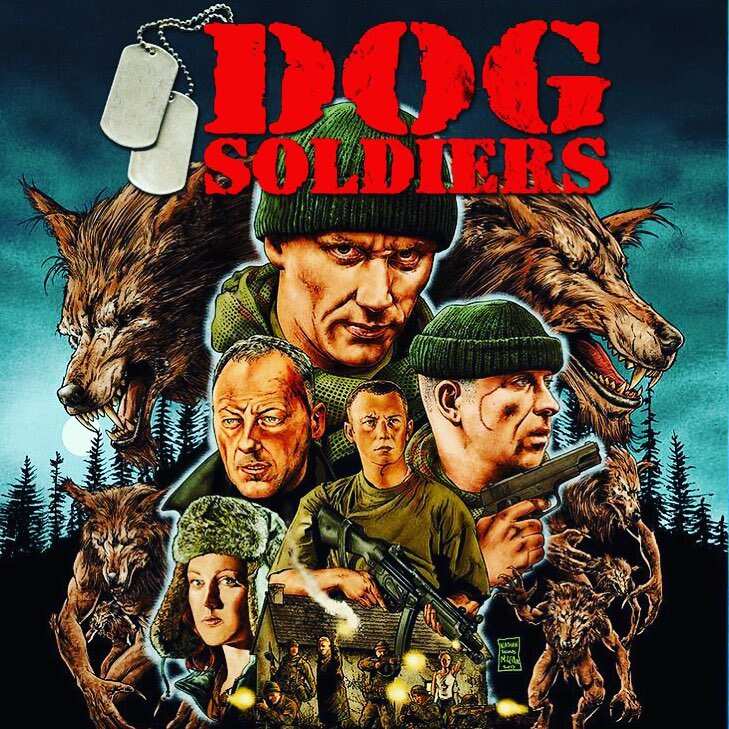 Category: Horror
Run time: 105 minutes
Director: Neil Marshall
Writer: Neil Marshall
Producer: Christopher Figg
Distributor: Pathe
Main cast: Emma Cleasby, Kevin McKidd & Liam Cunningham
For someone on a directorial debut, Neil Marshall did an outstanding job on Dog Soldiers. Even the Brussels International Festival of Fantasy Film tends to agree with the statement.
They awarded the film creators with the 2002 Golden Raven Award. The horror movie also bagged the audience prize during the awards.
As expected from any horror movie, Dog Soldiers kicks off at a serene, comfortable setting, the Scottish Highlands. Cooper (Kevin McKidd), in a team of six soldiers, lands on the Scottish Highlands to train.
They find an incapacitated Captain Ryan (Liam Cunningham), who explains that a beastly creature attacked him and his crew. Cooper and his team rescue him and take him to an abandoned house.
In the middle of the night, a pack of angry wolves surrounds the lonely house, ready to attack the soldiers inside. The monsters even destroy the soldiers' land rover, and so the military men have to find a way to survive.
Hoping that the creatures would revert to their human forms in the morning, they decide to stay inside. Things, however, do not go as planned, and they have to find a way to escape.
They notice an old land rover in the garage of the abandoned house, and they decide to create a diversion. Unfortunately, a werewolf that was hiding in the backseat of the land rover attacks one of them.
Desperate, Cooper and the remaining soldiers start to interrogate the wounded Ryan. He confesses that he was on a mission to capture a live werewolf and take it with him for live testing.
Far along, Ryan transforms into a werewolf and manages to escape to save his skin. He tries to kill Cooper but does not succeed. It is Cooper who kills him instead.
Dog Soldiers may not be among the new werewolves movies but it is genuinely a top contender when it comes to horror and thrill.
4. The Company of Wolves (1984)
Category: Fantasy, horror
Run time: 95 minutes
Director: Neil Jordan
Writer: Neil Jordan
Producer: Chris Brown
Distributor: ITC Entertainment
Main cast: Angela Lansbury, Sarah Patterson & Micha Bergese
The Company of Wolves is one of the most exciting fantasy werewolf movies. The Neil Jordan-directed movie is also one of the most horrifying werewolf movies you can ever watch.
Shot in the English countryside, The Company of Wolves has the natural setting of good werewolf movies. The story begins with a country girl called Rosaleen (Sarah Patterson). One night, her sister gets killed by a wolf while their parents are away.
She is forced to go and stay with her grandma (Angela Lansbury). Her grandmother warns her about trusting boys easily, just like any guardian would.
Rosaleen, however, finds it hard to heed to the instruction. As the girl takes some goods to her grandma's cottage, she encounters a good-looking hunter (Micha Bergese).
The stranger challenges her that he can get to her grandmother's cottage first, and the bet is on. The huntsman arrives before Rosaleen, only to turn into a beastly creature and kill the older woman.
Rosaleen arrives and discovers what has just happened to her grandmother but is blinded by her burning passion for the hunter.
During an exchange, the huntsman's gun goes off, and the man gets injured. The incident forces him to turn into a werewolf. Instead of running away, Rosaleen starts to take care of his wound, and she becomes infected.
A few minutes later, angry villagers arrive to kill the huntsman, only to realize that even Rosaleen has turned into a wolf. When the couple sense danger, they escape to the woods to save their lives. But wait a minute; it was all a dream.
3. Ginger Snaps (2000)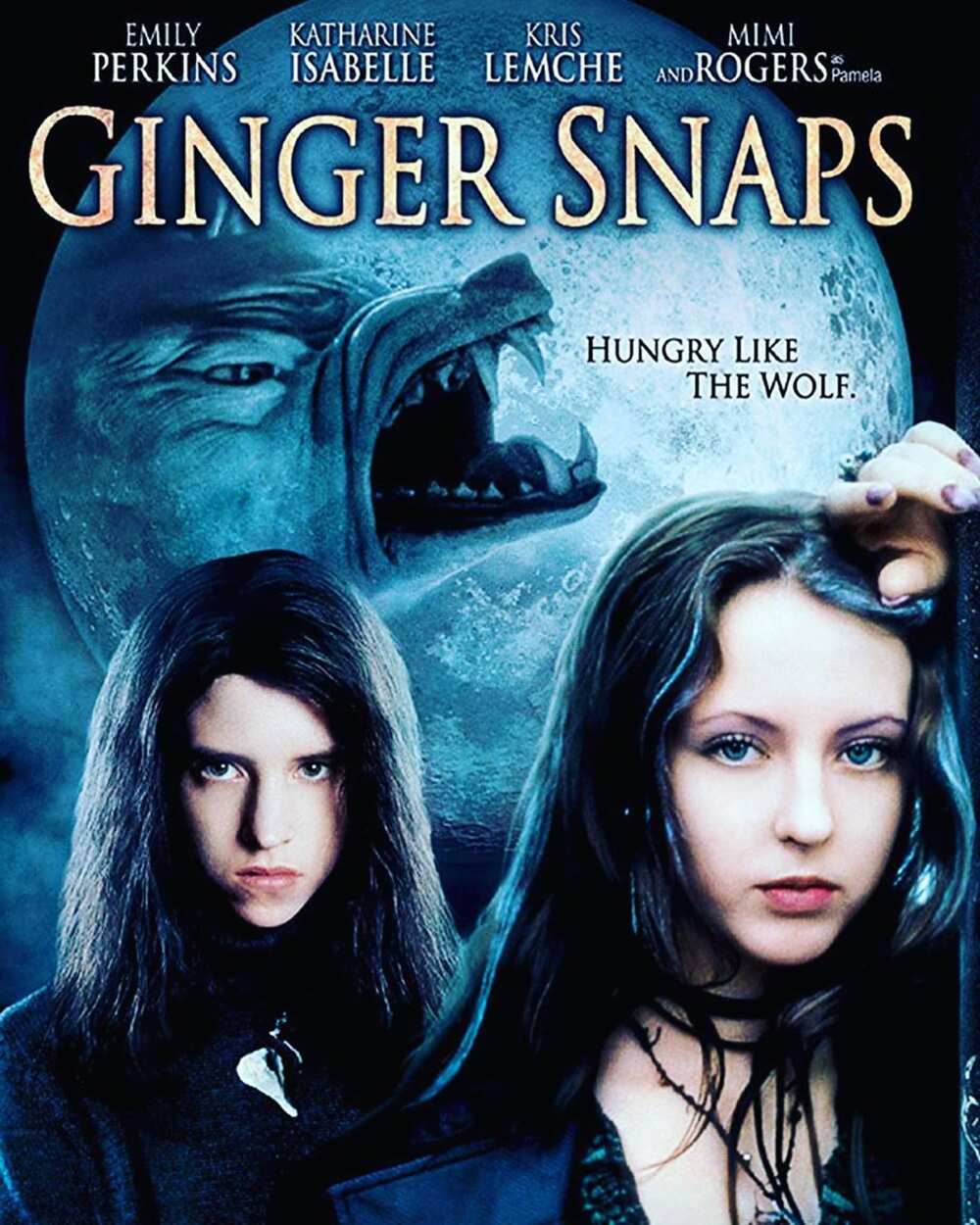 Category: Horror
Run time: 108 minutes
Director: John Fawcett
Writer: Karen Walton
Producer: Steve Hoban
Distributor: Motion International
Main cast: Katharine Isabelle, Danielle Hampton & Emily Perkins
Ginger Snaps is a Canadian werewolf movie that is the first installment in a three-pack Ginger Snaps series. Critics praise it for its horrifying metamorphoses and the strong female bond that exists between the two lead actresses.
The teenage-centered horror movie bagged the 2001 International Horror Guild Best Film Award, among several others.
A strange dog is killing people. Two sisters, Ginger (Katharine Isabelle) and Brigitte (Emily Perkins), plan to punish Trina, a bully, by stealing her dog. Suddenly, Ginger experiences a menstrual period, and the greedy dog tries to attack them.
Ginger gets wounded but the two sisters manage to flee. Luckily for them, the beastly dog is run over by Sam's speedy van.
Since Ginger's wound mysteriously heals quickly, she decides not to go for a medical checkup. She starts to behave sexually aggressive and develops creature-like features. Hair grows from the wound as a tail sprouts. She also bleeds profusely.
Her sister asks her to seek help, but she refuses. Brigitte talks to Sam about it, and he advises her to convince Ginger to pierce her navel with a silver ring to avoid turning into a werewolf.
Later on, Tina turns up at the home of the two sisters, accusing them of stealing her dog. She confronts Ginger, and the struggle ends with her slipping on the floor and hitting her head hard. There she is, dead, and the sisters have no choice but to hide her body in their kitchen freezer.
Eventually, Ginger transforms into a pure wolf, and her sister opts to turn into one to stop her, but things do not turn out as she wants them to. The movie is one of the most-watched werewolf movies on Netflix.
2. An American Werewolf in London (1981)
Category: Horror
Run time: 97 minutes
Director: John Landis
Writer: John Landis
Producer: George Folsey
Distributor: Universal Pictures
Main cast: David Naughton, Griffin Dunne & John Woodvine
An American Werewolf in Paris is a sequel of the 1981 release. In the story, two young American hikers make a stop at a small pub while on an outdoor exploit. One of them, Jack (Griffin Dunne), notices a weird wolf symbol on the wall, and he inquires about it.
Instead of explaining to him, the pub-goers turn hostile, and this forces Jack and his friend David (David Naughton) to leave. A few members warn them to stay on the road when the two boys start to walk away.
Their stubbornness, however, would not allow them to heed to the instructions. They wander off the road, and they suddenly start to hear a mysterious scream drawing closer.
It then dawns on them that the howl is that of a wolf. They try running back to the local bar but cannot find their way back.
The wolf attacks them, killing Jack, and leaving David wounded. Eventually, the villagers come to David's rescue and manage to shoot the creature down before it can kill him.
To David's alarm, the dead animal turns into a human corpse. David then goes for treatment in London, only to wake up weeks later, remembering nothing.
1. The Wolf Man (1941)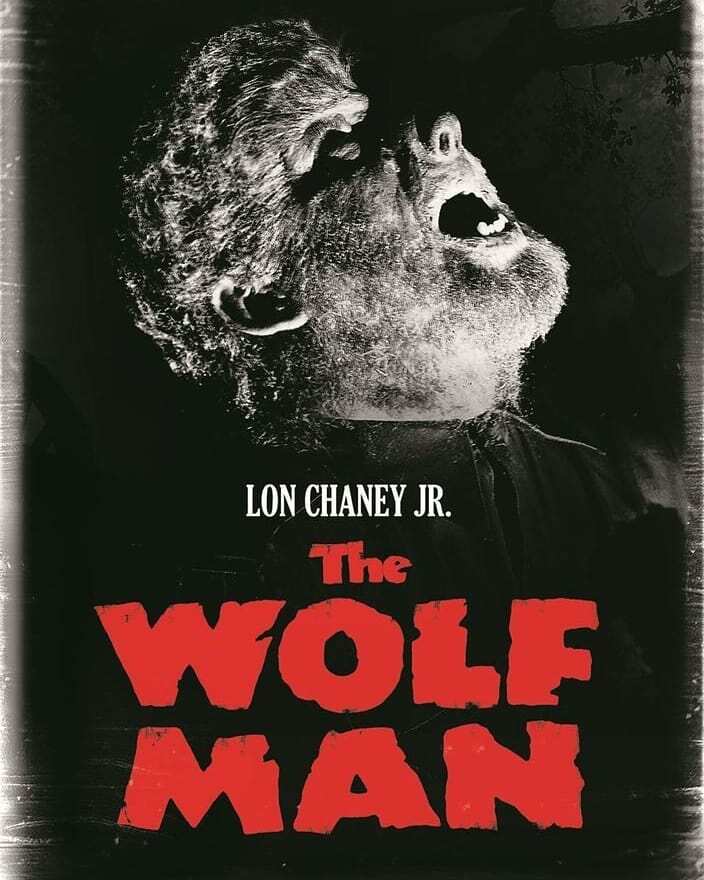 Category: Horror
Run time: 70 minutes
Director: George Waggner
Writer: Curt Siodmak
Producer: George Waggner
Distributor: Universal Pictures
Main cast: Lon Chaney Jr, Claude Rains & Evelyn Ankers
The Wolf Man is a story with a fantastic twist. It is the original version of the new werewolf movie (2010 edition) going by the same name.
Not many times does a wolf killer turn to a human killer. The George Waggner-directed horror movie has such an unpredictable turn.
It is captivating, mouth-numbing, and horrifying. There is the supernatural element where the force of good hunts the power of evil.
Gwen (Evelyn Ankers) works in an antique shop that Larry visits on his return from the United States following the death of his brother. Larry buys a silver-headed walking stick from Gwen's shop.
Gwen then reveals to him that the stick is a symbol of the wolf. Larry witnesses a werewolf attack Gwen's friend on his way from the shop.
He decides to help and uses the silver walking stick to kill it. Unfortunately, he gets bitten.
A gypsy fortune teller confesses that the creature who Larry has killed was once her son. She is convinced that Larry will turn into a werewolf at the full moon. According to her, anyone that the wolf bites turns into one eventually.
The writer includes romance in the story to add a fantasy touch to the masterpiece—a beautiful romance buds between Larry and Gwen. The two have to worry about their blossoming love and the eventuality of Larry turning into a wolfman.
The element of the supernatural is vivid in werewolf movies. Hence, they are a must-watch if you are looking for thrill, fright, or fantasy. With good prevailing over evil at the end of the day, every second spent watching these movies is time well spent. Be ready to be astounded, frightened, and enlightened with the above picks.