Joe Giudice bio: age, height, net worth, deportation, affair
If you followed the television series The Real Housewives of New Jersey, then you should know Joe Giudice. He featured in the show alongside his wife. Besides that, he is a reality TV personality and entrepreneur, and has also featured in the TV series The Apprentice. The TV star is one of the 59 million populace in lockdown in Italy due to the measure put up by the country's government to combat the coronavirus, which was effected on the 10th of March this year.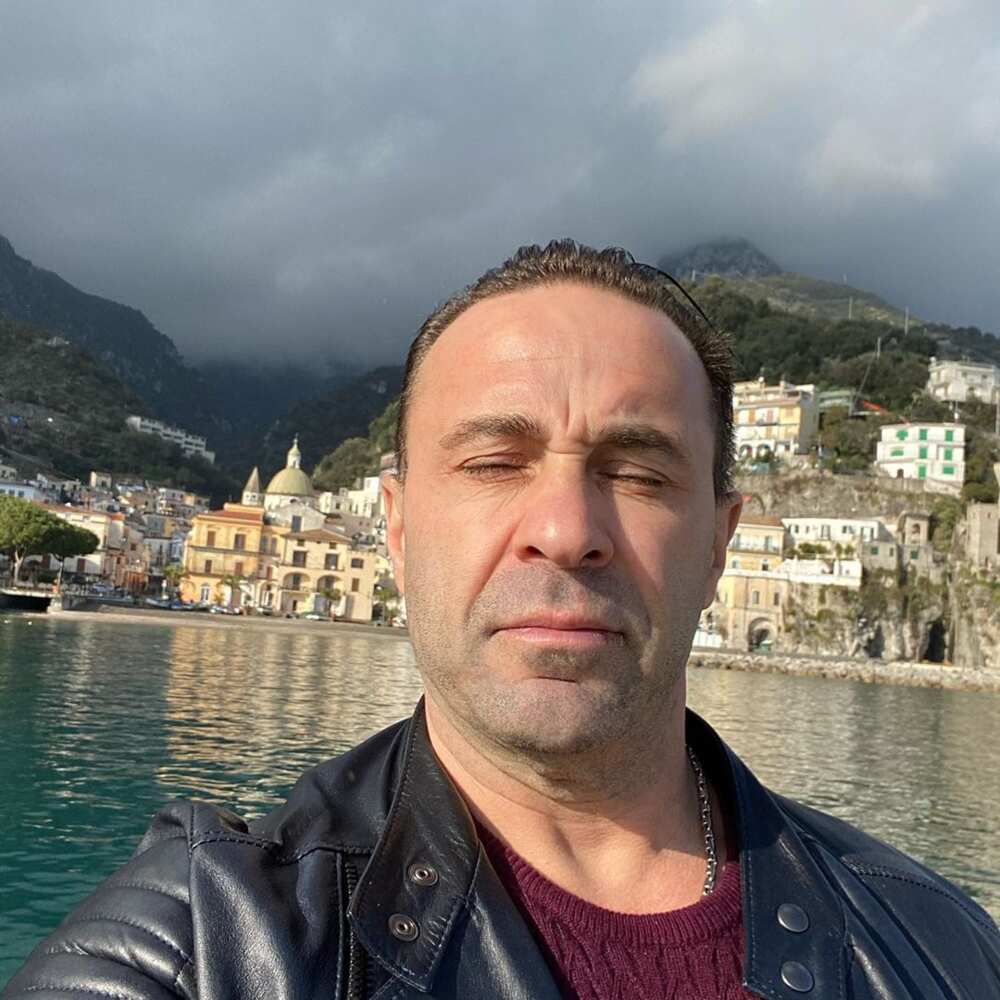 The Real Housewives of New Jersey star was an entrepreneur who possessed a variety of businesses. He opened a pizza restaurant in 2009 and also ran G & G Stone and Stucco, a private construction enterprise. Unfortunately, in 2010, his careless living caused him a whole lot of havoc than he bargained for and landed him in crisis after he was caught driving recklessly after he was drunk. He was asked to pay a considerable amount of fine, and his driver's license was also suspended.
Joe Giudice profile summary
Full name: Giuseppe Giudice
Celebrated name: Joe Giudice
Birthdate: 22nd of May, 1972
Age: 47 years old
Birthplace: Saronomo, Italy
Religion: Christianity
Nationality: American
Ethnicity: White
Vocation: TV personality and entrepreneur
Relationship status: Married
Spouse: Teresa
Children: 4
Parents: Frank (father) and Filomena Giudice (mother)
Siblings: Pete and Maria
Height: 5 feet and 9 inches (1.77 m)
Bicep build: 15.5 inches
Weight: 89 kg
Measurements: 42-34-38
Shoe size: 9 (US)
Eye color: Brown
Hair color: Dark brown
TV shows: The Apprentice and The Real Housewives of New Jersey
Who is Joe Giudice?
Giuseppe Giudice is an Italian citizen who was born to Frank and Filomena. He is a Christian and also belongs to white ethnicity. Also, he has a sister named Maria and a brother who is called Pete.
In 1982, he was brought to Paterson, New Jersey, by his parents when he was a year old. He has lived in the United States as a lawful permanent resident, that is a green card holder, even though he never applied for citizenship. It is perceived that he had his education in New Jersey, though there is no disclosed information about his schooling.
However, this speculation is verified, considering how he met his wife, Teresa. Joe and Teresa Giudice commenced a romantic relationship at high school and then legalized their affair in 1999. Teresa and Joe Giudice have four kids, and they are all of the same gender, female. Their names are Gia, Gabrielle, Milania, and Audriana.
He was arrested for driving around with a suspended license, and that offense led to Joe Giudice sentencing. His sentence included jail term for a total of ten days, payment of $1000 fine, and also engaging in community service. Sequel to this period, he was arrested for fraudulently retrieving a driver's license. Unfortunately, all of these scandals affected his business.
How old is Joe Giudice?
Joe Giudice age is 47 years old. The TV personality was born on the 22nd of May, 1972, at Saronomo in Italy. He would be a year older in a couple of months from now.
Joe's body measurements
How tall is Joe Giudice? Joe Giudice height is measured to be 5 feet and 9 inches, which is an equivalence of 177 centimeters. He has a normal body build and a healthy body weight of 89 kilograms. Additionally, his measurements are 42-34-38 inches while his shoe size is given at nine. His brown eye and dark brown hair are icing to his magnificence.
How much is Joe Giudice worth?
According to Celebrity Net Worth, Joe Giudice net worth is 11 million US dollars deficit. It is not a surprise that the business mogul earns in millions due to his several chains of business. However, his flamboyant and extravagant lifestyle led to his doom and also rendered him bankrupt in 2011.
Joe Giudice sentenced and deportation
The Real Housewives of New Jersey star was sentenced for fraud for 41 months behind bar, while his wife served eleven months out of 15 months. This was based on the fact that they were accused of mail, wire, and bank frauds as well as making false statements on a loan application. The U.S. Immigration and Customs Enforcement detained him.
Unfortunately, after Joe Giudice sentence was completed at a federal prison in Allenwood, Pennsylvania, USA, it was decided by a court that he should be deported to Italy. But then, Joe Giudice prison duration was not wasted as he took computer and programming courses. He also stressed his interest in following a career in mixed martial arts. Joe Giudice weight loss was also a result of his penitentiary in Pennsylvania.
His wife disclosed that he lost 35 pounds during the first six months there. He is running, doing 1,000 sit-ups, lifting weights and doing a lot of push-ups. Joe Giudice deported but not devasted, as he is on the lookout for schools that offer mixed martial courses in Italy. In the meantime, he has been sharing a video of his workout routine on Instagram. Can Joe Giudice come back to the US? Joe Giudice deportation sentence can be reviewed after two years. However, his coming back is not confirmed yet.
What is Joe Giudice doing now?
The Real Housewives of New Jersey actor verified that he would be commencing a new job soon. He is coming to terms with the change of things and accepting life in good fate, following his release from ICE detention in October.
The celebrity disclosed this new update via his Instagram handle while giving his fans a tour of his one-room apartment. He said going to the gym and eating are what make his Saturday afternoon, and he would also start work a week after the Instagram post. He lamented about his yearning to go back home. Nonetheless, he feels better in his new place in Italy than in custody.
What is happening between Joe and Teresa?
There have been rumors about Joe Giudice affair. His wife, Teresa, finally acknowledged that she believes Joe cheated on her. She feels like she does not deserve that after all, she has been through with her husband. The whole saga is feeling her with resentment. Teresa disclosed that he had a different cell phone with a girl who is his ex-girlfriend sister. It was also rumored that he had an affair with Jamie Jackson in December, some weeks before Teresa started her prison sentence.
The actor denied the cheating allegations while speaking with US Weekly. Jamie also gave a related statement as she spoke to the magazine. Later, the couple had an interview with Andy Cohen. Teresa appeared in the studio while her husband appeared via satellite from Italy. They accused each other of cheating and concluded that they were not sure if they want to stay together. Although they are not officially divorced, they have been leaving separately for over four years.
Joe Giudice is an indefatigable personality who does not cower in the face of trouble. He always makes something meaningful out of whatever the world throws at him. Even though he has been through some nasty situations, hopefully, he will get a bounce back.
Source: Legit