Without further ado, the safest and most secure platform to sell your cards on is gcbuying. With the best team in place, trading your gift cards has never been easier and that people, can be quoted anywhere.
Extensive research has been carried and all forms of vetting possible have without opposition, deemed GCBUYING the best website to sell your cards to.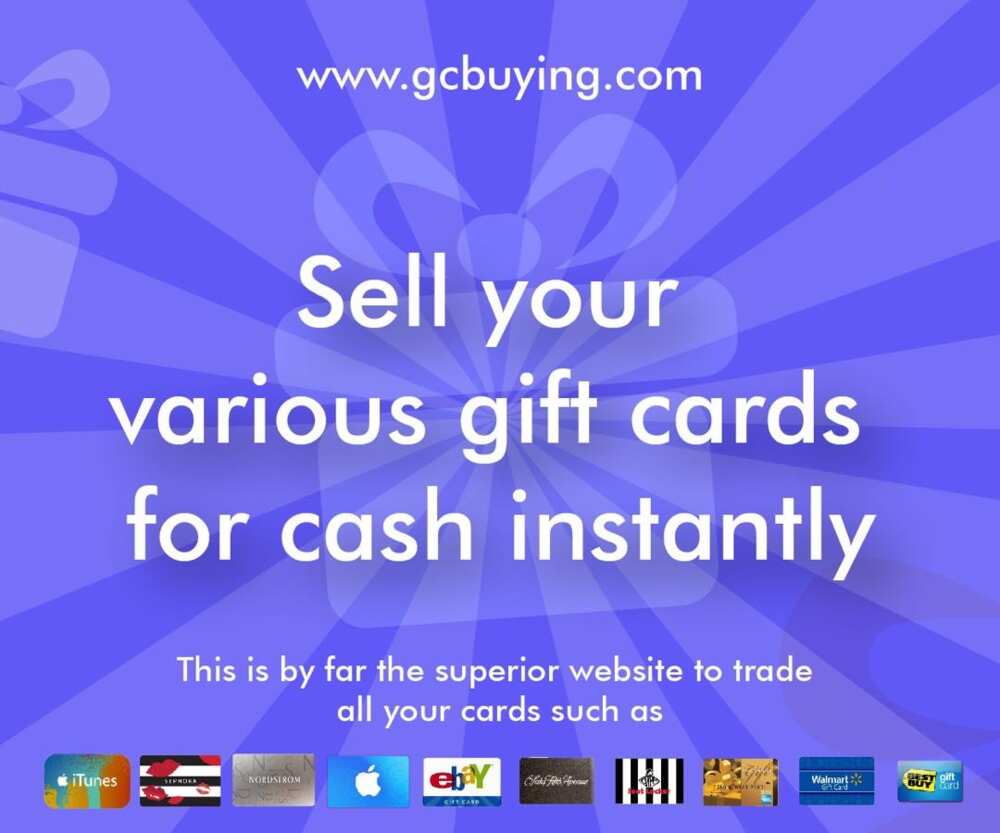 On GCBUYING.COM, you can sell for naira, your iTunes card, Amazon card, eBay card, Nordstrom card, Sephora card, Walmart, Saksfifth, Apple store, JCPenney, Nike, Visa, Amex etc. All gift cards are accepted and rates are the best in the market.
Redeeming gift cards, selling your bitcoins, trading your cards for instant payment have all been made easy and stress-free with GCBUYING, and their integrity is undoubtedly vouched for.
Trading with GCBUYING is quite easy, simply visit the website link www.gcbuying.com and click on the sell gift card button, you will then be directed to where you state the gift cards, bitcoins you have, the rate will be given to you almost instantaneously, after processing is completed, payment is sent to you immediately to your bank account.
Website link: www.gcbuying.com
Phone number/WhatsApp: +971545656273
[Sponsored]