10 most expensive wedding dresses ever made
Every woman who is about to get married wants to have a beautiful and unforgettable wedding dress for her special day. Some gowns cost way more than the others, and they are harder to obtain. What are some of the most expensive wedding dresses that were worn by celebrities and fashion models?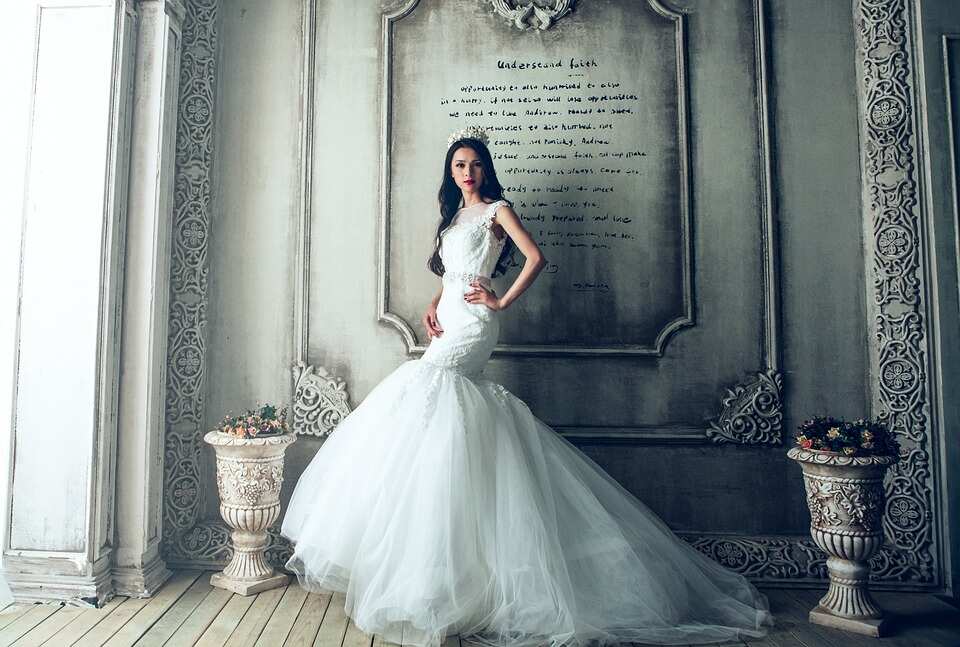 Today, all the ladies who are getting ready for the most romantic day in their life are searching for a perfect gown, that will signify the meaning of this sacred event. Often, people wonder what the most expensive wedding dresses of all time are, and what they look like.
All of the most expensive wedding gowns cost thousands of dollars, and some of them even cost millions. It is fascinating to learn the story behind every one of them because some of these are really exciting.
The most expensive wedding dresses in the world - Top 10
Do you want to learn the most expensive wedding dresses brands and stories, and finally get your answer to the question "What is the world's most expensive wedding dress?". If so, read on and get amazed by their prices.
10. Imperial Pearl Syndicate Gown
Back in the 1950s, this gown was one of the most expensive bridal dresses. If someone wanted to purchase it, they would have to pay about $100,000. A lot of celebrities modeled it, and many of them claimed that this piece of clothing is incredibly heavy. The designers ended up donating it for charity.
9. Bach Ngoc Xiem Y
This glorious gown is currently stored in Hanoi. The Ruby Plaza store still has it unsold, as it costs a whopping $117,000, and this leaves a small chance of a potential buyer taking it away. However, it is very stylish and sweet, and lots of ladies dream of wearing something like it for their special day.
8. 9,999 Carat Gems
This one was made in 2007, and many years later, it is still on the list of the most luxurious wedding dresses. It is embroidered by various precious gems, which are the reason why this gown is so expensive. It would cost a potential buyer approximately $158,874.
7. Platinum
It is well-known that platinum is a metal of huge value. This gown, styled with Eastern motives, is entirely made of it. Many of the Asian brides who wish to stay true to their culture instead of settling for the usual white color would love to go for it. It has a price of $250,000.
6. Mauro Adami
The designer from Italy, Mauro Adami, created this masterpiece in 2008, and it became a part of his prominent collection.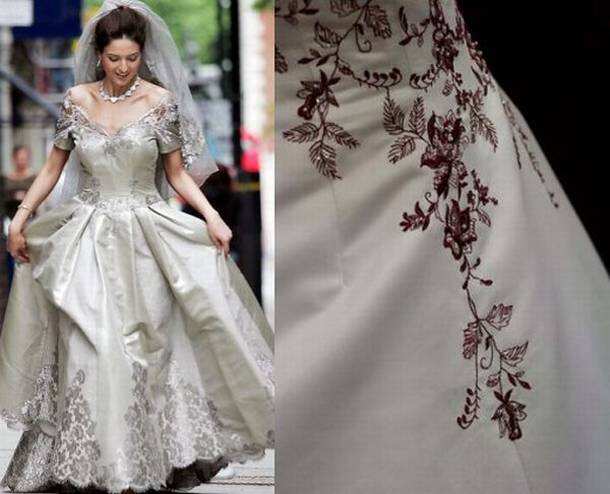 It is special because of its delicate embroidery and amazing silky fabrics. For those who would like to become its lucky owner, the price is $372,564.
5. Duchess Kate's gown
Kate Middleton became a fashion icon for ladies around the world a long time ago. Her wedding gown is a dream of many, as it is so light and elegant, but at the same time very memorable and beautiful. She looked like a princess from a fairy tale on her special day. Her gown costs $388,088.
4. Danasha
This clothing piece made its debut in 2010 at the Miami Fashion Week. Ten years later, it is still relevant to those who are interested in high fashion.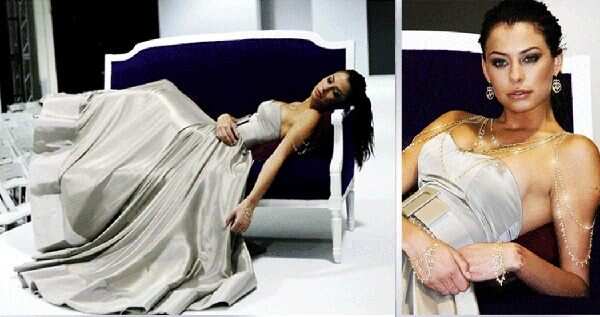 It is a perfect one for every fierce woman, and the addition of glowing accessories makes it look even better. Its price is $1.5 million.
3. Peacock
This is, without a doubt, the most unique gown on this list. It has generated some controversy due to the real peacock feathers being included in it. However, despite everything, it still attracts the attention of those who dream of an unconventional marriage celebration. Due to its exclusivity, it costs $1.5 million.
2. Yumi Katsura
Due to its price of $8.5 million, this magnificent gown created by the designer Yumi Katsura still has not found a lucky owner. This woman has been in the business for over 50 years and is an accomplished fashion designer. The incredible formal piece of clothing looks like it is made of many white roses.
1. Diamond
The world's most expensive wedding dress is The Diamond wedding gown by Renee Strauss, which is ornamented by real diamonds.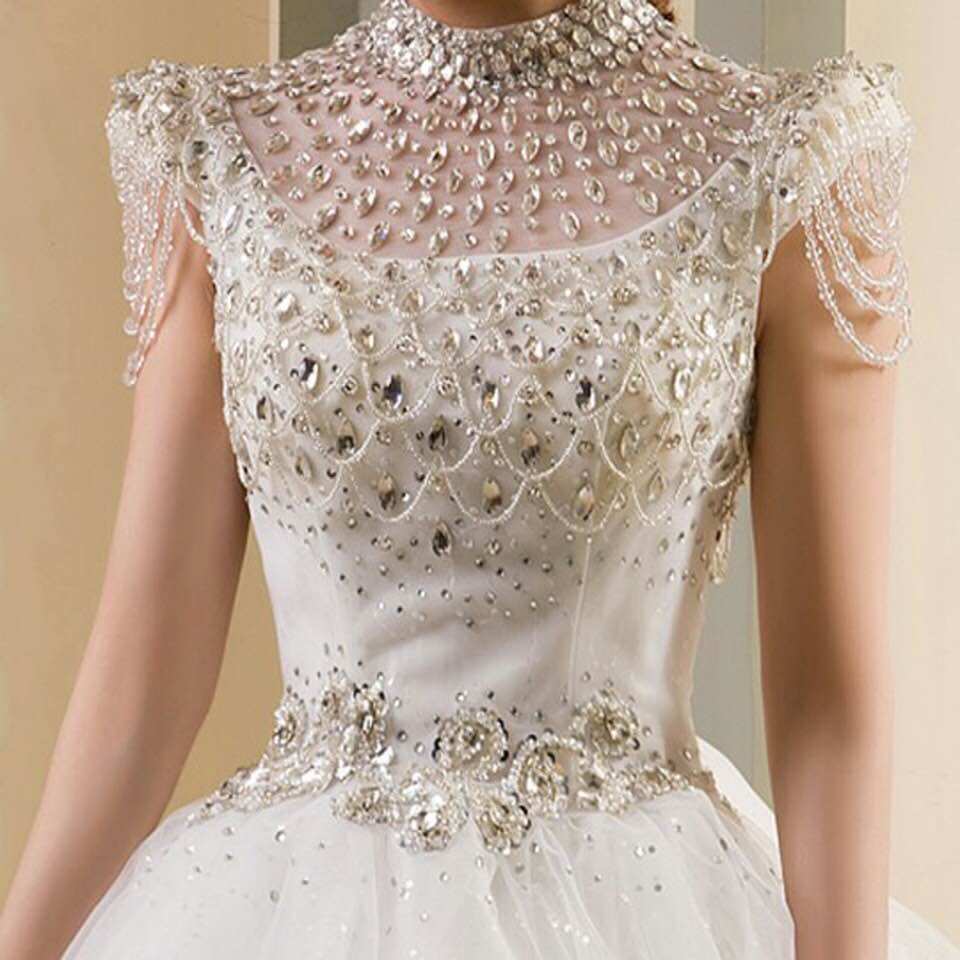 Its design foresees shining sparkles appearing whenever the bride moves around. This $12 million masterpiece is mostly used to promote the designer's business, and so far, no one is in a rush to purchase it.
The most expensive wedding dresses in the world are creative masterpieces. Do you think their prices are justified, or perhaps you feel like they are overrated? Share your opinions in the comment section.
Source: Legit.ng