Maci Bookout is a reality TV star who has had her own share of problems. From getting pregnant while still in high school to dealing with failed relationships, the TV personality has seen it all. At the moment, Maci is living the dream, as she finally found the love of her life, with whom she raises three adorable children.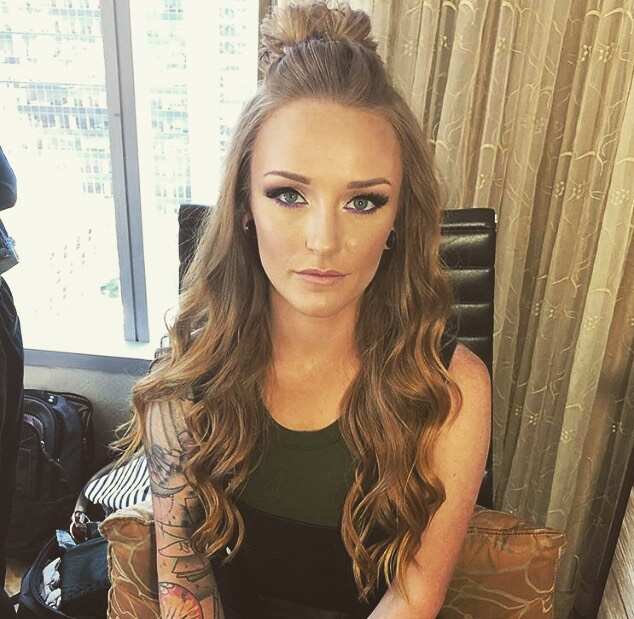 Maci is an inspiration to many young ladies out there. She uses her popularity and experience to educate ladies on early motherhood and the effect of teenage pregnancies. She is truly an icon, and this is why her biography is worth reading.
Profile summary
Birth name: Maci Deshane Bookout
Nickname: Mace
Date of birth: August 10, 1991
Maci Bookout age: 28 years old
Birthplace: Chattanooga, Tennessee, United States of America
Zodiac sign: Leo
Nationality: American
Parents: Sharon Bookout and Billy
Siblings: 1 elder brother named Matt Bookout
Maci Bookout husband: Taylor McKinney
Children: 3
Net worth: $10,000
Height: 5 feet 3 inches (1.6 meters or 160 centimeters)
Weight: 52 kilograms
Eye color: Blue
Occupation: Reality TV personality
Early life and family
Maci from Teen Mom was born on August 10 in the year 1991. At the moment, she is 28 years old.
Her parents are Billy and Sharon Bookout. It is known that Maci was brought up by her mother. She has an elder brother known as Matt Bookout.
For her education, Maci Teen Mom attended an accelerated school so that she could graduate early. She went to Ooltewah High School and graduated in the year 2010. While in high school, Teen Mom Maci was quite popular, and she took part in cheerleading and played softball as well.
While some sources report that she could not attend college because she got pregnant during her junior year in school, others state that after high school, she went to Chattanooga State Community College and graduated with an Associate Arts Degree. Other sources further claim that she completed her higher education through online courses.
Career: What does Maci Bookout do for a living?
In 2009, Maci was cast in 16 and Pregnant, an American reality television series that aired from June 11, 2009, to July 1, 2014, on MTV. 16 and Pregnant followed the lives of pregnant teenage girls and their day to day struggles with teenage pregnancy.
As the show's MTV page states:
Each episode follows a period in the life of a teenager as she navigates the bumpy terrain of adolescence, growing pains, rebellion, and coming of age -- all while dealing with being pregnant.
16 and Pregnant starred famous faces like Drew Pinsky, Weston Gosa Jr., Weston Gosa, and many others.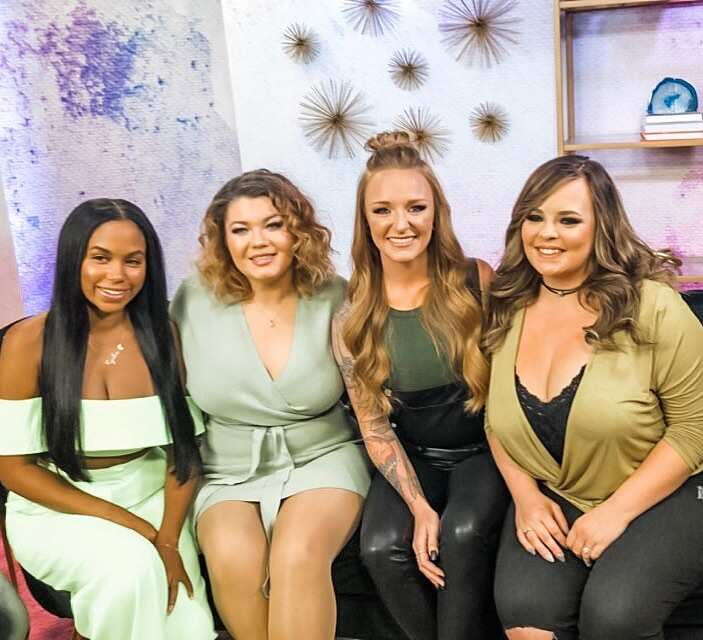 Still, in 2009, Maci was cast in Teen Mom, a follow-up to 16 and Pregnant. Teen Mom, which was renamed Teen Mom OG from the fifth season, is an American reality TV show that follows the lives of four of 16 and Pregnant's first season stars: Amber Portwood, Catelynn Lowell, Maci Bookout, and Farrah Laurel Abraham as they face the challenges of motherhood.
Apart from appearing in reality TV shows, Maci is also an author of two books under her name. Her first book, Bulletproof, was released in September 2016.
Bulletproof is a New York Times bestseller. In June 2017, Maci released her second book: I Wasn't Born Bulletproof: Lessons I've Learned (So You Don't Have To).
The reality TV personality has also been a guest on several talk shows.
Here is her full filmography:
Naked and Afraid (2018) - she starred in one episode of this series as herself. The episode was titled 'Fan Down.'
Teen Mom (2009 - 2017) - as herself
The Doctors (2013)- She starred as herself in one episode of this series titled '5 Items in Your Purse Making You Fat/Top Health Myths Exposed/"Teen Mom" Star Maci Bookout's "Mystery Illness" Revealed'
Teen Mom 2 (2011) - She appeared in this TV series documentary as herself. The episode she starred in was titled 'Two Steps Forward.'
Dating history
Maci has been in three publicized relationships
Maci Bookout Ryan Edwards relationship
Maci was in a relationship with Ryan Edwards from 2007. They got engaged in 2009 but later broke up one year after the engagement in 2010.
Ryan got Maci Bookout pregnant when she was a junior in high school. The two have one child together, a son named Bentley Cadence Edwards. Bentley was born on October 27, 2008.
After giving birth to Bentley, Ryan's parents helped Bookout and Ryan rent a small apartment.
Ryan Edwards is known to have a drug addiction problem. In 2018, Maci took a restraining order against him.
This was because Ryan left her voicemail messages threatening to show up at her house and take their son. Ryan also threatened Bookout's current beau, Taylor, saying that he would show up at his home and 'put a bullet in his head.'
In the court documents, Bookout wrote that:
"I fear for my son's safety because of these threats and proof that he drives while under the influence...His behavior and actions are getting worse, I am fearful for my three children and myself, and what he may do, based on his threats."
Bookout further accused Ryan of showing up to their son's baseball game while he was under the influence of heroin and starting an argument with her.
While Maci's relationship with Ryan may be tense, the reality TV star seems to have patched things up with Ryan's current wife, Mackenzie Standifer. They have agreed to keep things civil for the sake of their children. In February 2019, the two ladies even got all their children together for a picture.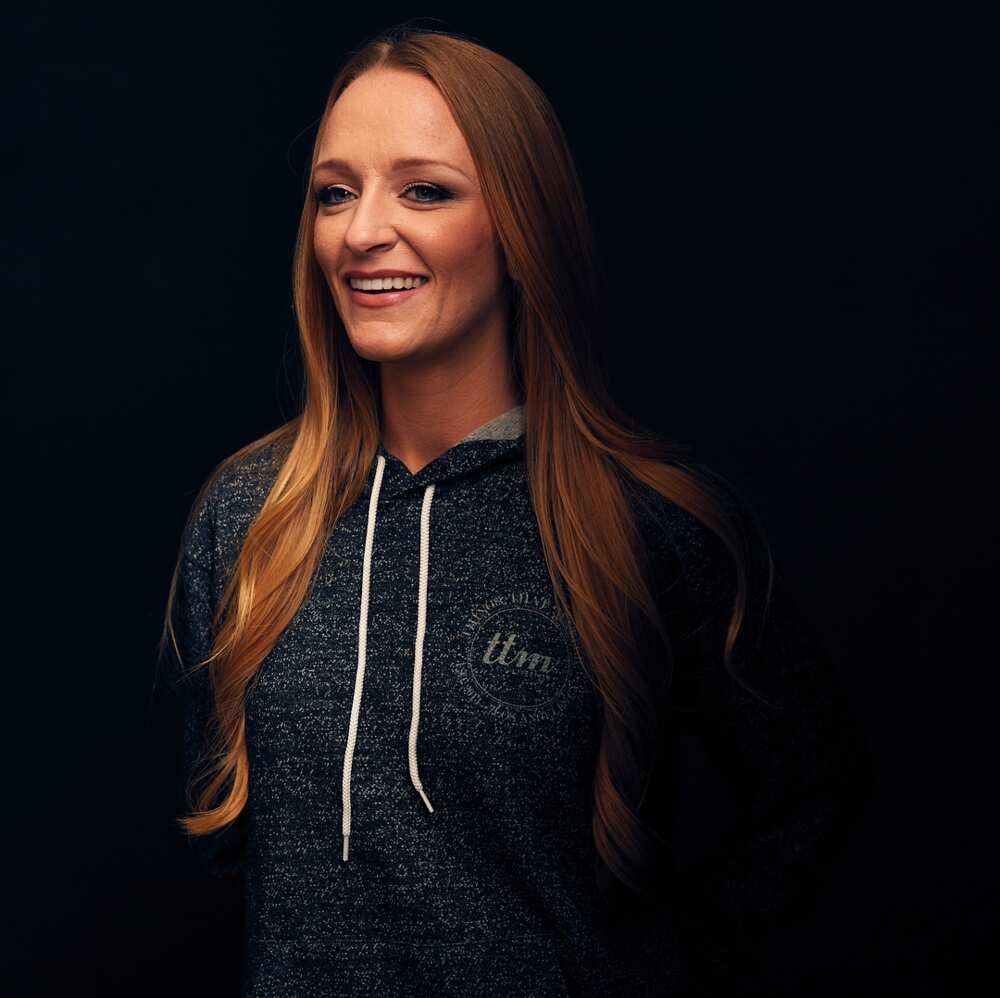 Kyle King
While filming the second season of Teen Mom, Bookout started dating Kyle King, her childhood friend. During this time, she was also struggling to get custody of her son with Ryan, Bentley.
Kyle was Maci Bookout boyfriend until 2012. While they were together, Bookout and Kyle had bought a house, but just four months into living together, Bookout found him cheating. She then moved out of the house and went to live with some friends in a home she called 'treehouse.'
Taylor McKinney Maci Bookout relationship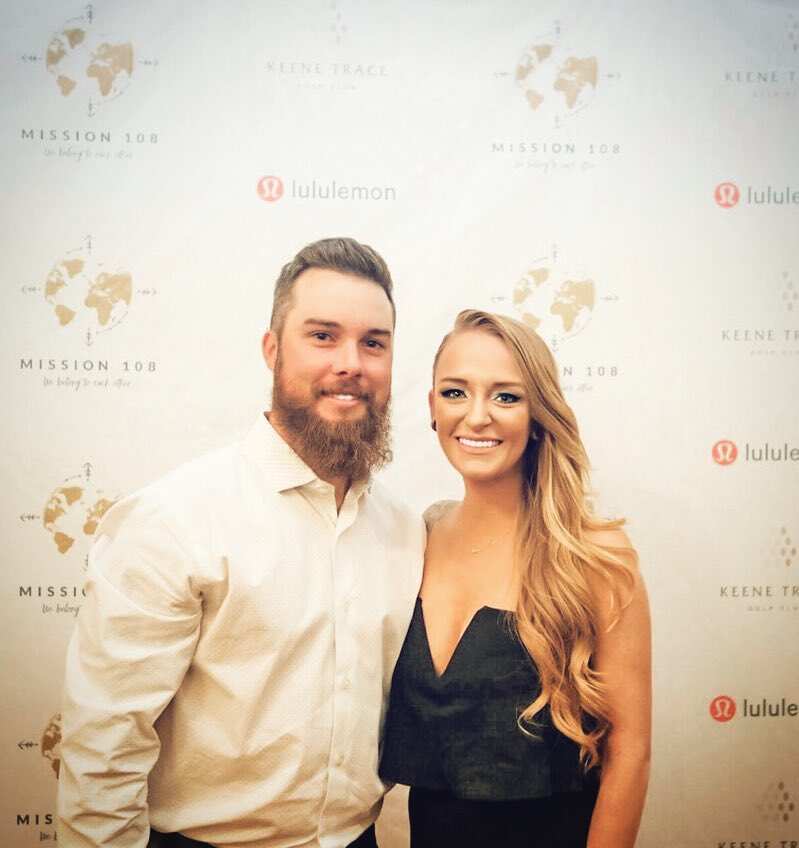 After going through so many hardships when it comes to her love life, the reality TV personality finally found true love in Taylor McKinney, a motocross racer from Texas.
How did Taylor and Maci meet? It is reported that the two met at a motocross match in 2012.
The two started dating later that year. They had a long-distance relationship for two years before Taylor moved from Dallas to Tennessee to be with his sweetheart in 2014.
In January 2016, Taylor finally proposed to his girlfriend, who had been wondering why he was taking so long to propose. Speaking to Us at the time, she revealed:
It's so to the point where I'm like, 'Really, what is the deal? Marriage is something I want in my life. In my opinion — and I think Taylor would agree — we pretty much are already married. So it's kind of like, 'All right, what are we waiting on?' I'm confused."
Maci Bookout engagement pictures feature the elated couple looking quite amazing. Here is one of the pictures taken during their engagement photoshoot: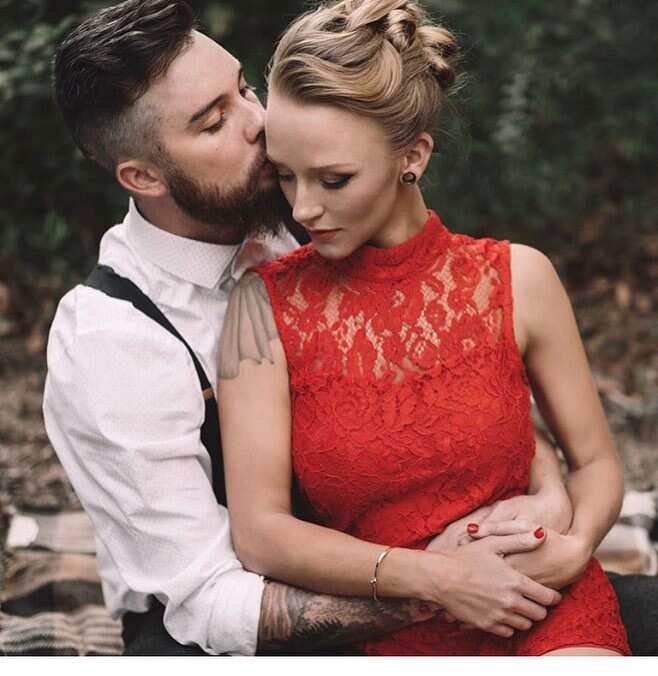 Maci and Taylor wedding took place on October 8 in the year 2016, nine months after their engagement. The ceremony took place in Honey Lake Church in Greenville, Florida.
The wedding had 165 guests together with MTV cameras that filmed the occasion. During the wedding, Bookout's son with Ryan, Bentley, was the mini best man. Jayde (born to Bookout and Taylor) was the flower girl while Maverick (the couple's last born) was pushed on a wagon.
Pastor Jack D. Sylvester, Maci's grandfather, officiated the ceremony. As for her gown, the bride wore a strapless lace and chiffon Riki Dalal Haute Couture gown. She really looked splendid.
Maci McKinney family
How many kids does Maci Bookout have? Currently, the reality TV personality has three kids. Maci Bookout kids are:
Bentley Cadence Edwards: He is the first child that Bookout had. Bentley was born on October 27, 2008, to Maci and Ryan Edwards. At the time of Bentley's birth, Maci from 16 and Pregnant was just 17 years old. It is reported that when Bentley was born, Bookout had to rely on family to help raise the baby as she got little help from the baby's father.
Jayde Carter McKinney: Jayde is Bookout's second-born child. She was born to Maci and her current husband, Taylor. Jayde was born on May 29, 2015, at 1:59 pm. At birth, she weighed 7lbs and 15oz.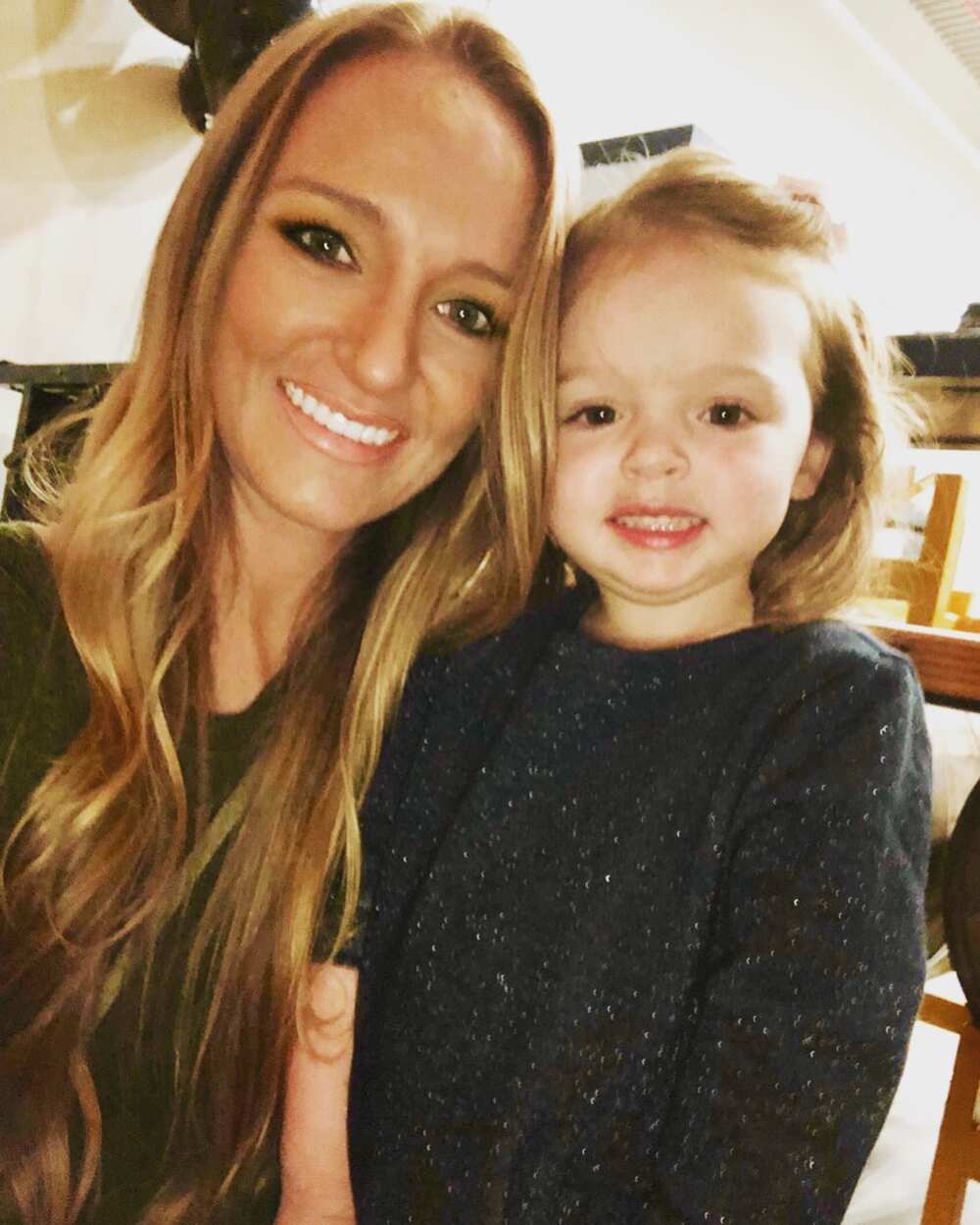 Maverick Reed McKinney: Maverick is Maci and Taylor's last born. He was born on May 31, 2016. Bookout revealed that when Maverick was born, he had trouble sleeping and that he was diagnosed with silent reflux shortly after he was born.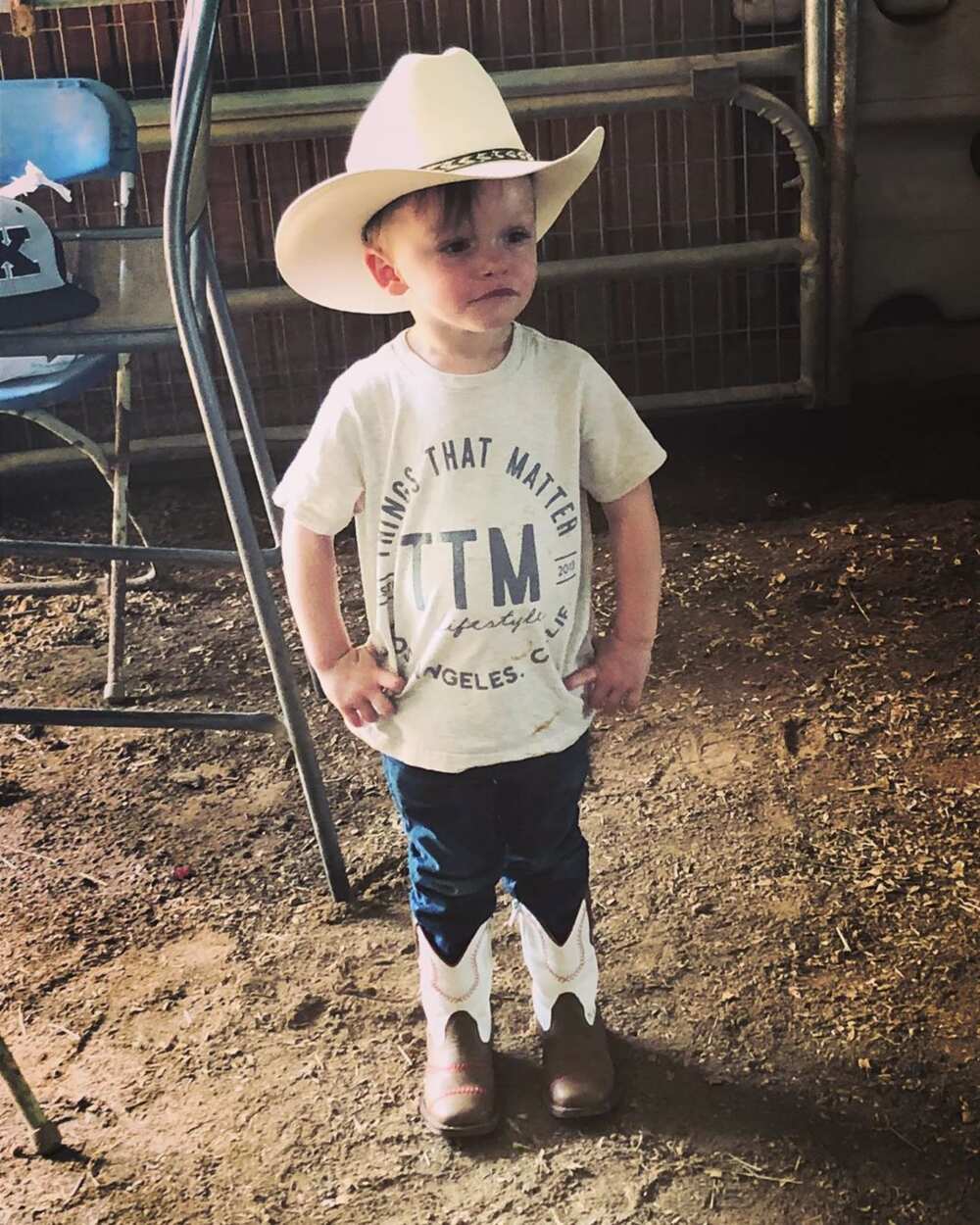 2017 holds a sad memory for the McKinney clan as it was the year when Maci suffered a miscarriage. The baby was a girl who was to be named Dandelion, aka, 'Dandy.'
Is Maci Bookout pregnant? Despite the rumors claiming that she is expectant, a source revealed that she is actually not pregnant. Speaking about the rumors, the source stated that:
"These rumors pop up all time. Literally for the past three years, there have been innumerable times that the press has reported Maci is pregnant or that a baby bump has been spotted. It's clear that the media and fans want Maci to be pregnant, as it's a story that keeps popping up...If she was to respond once, she'd have to continue responding each time they came out...It would be a constant effort on her part of having to squash the stories and the rumors each time they were put out...At this time, Maci and Taylor are very content with their family. Currently, they have no interest in having another baby, so 'trying to get pregnant' and 'being pregnant' are two things that are absolutely not on their radar. In fact, Maci has told people that she's good with not being pregnant anymore.""
In 2017, Bookout revealed to People that she and Taylor were done having kids biologically. The couple is open to adoption. In September last year, she said:
"We are definitely still wanting to adopt. We don't really have, like, a timeframe or, like, an exact answer. I feel like when we know to start the process, we will start it, but for now we're happy with where we're at."
Maci Bookout net worth
How much is Maci Bookout worth? According to Celebrity Net Worth, Bookout has a net worth of $10,000. She has accumulated this amount from her reality TV show appearances as well as from book sales.
A section of her income can also be attributed to Things That Matter, a joint clothing line that Bookout and Taylor launched in November 2015.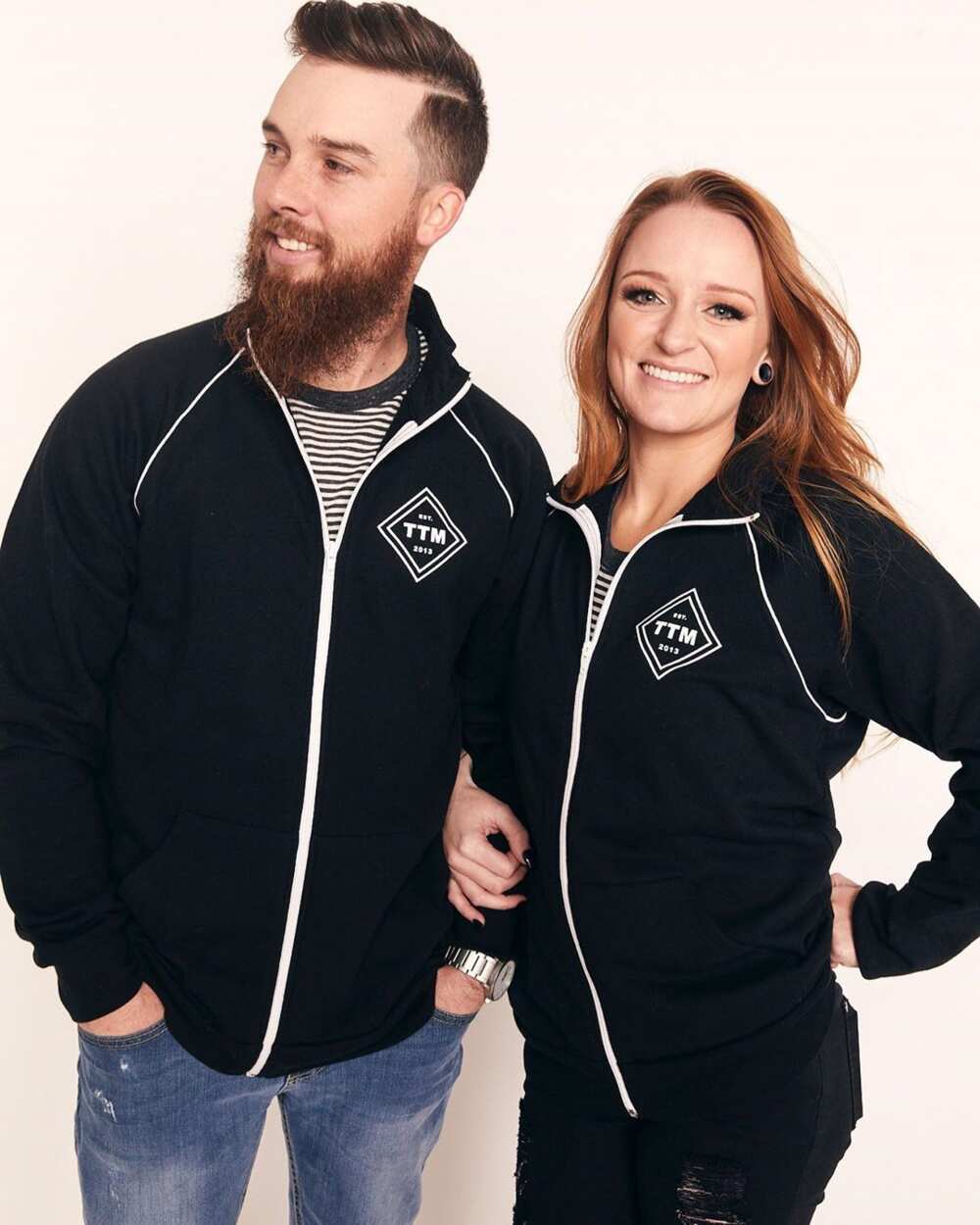 How much does Maci make an episode? For her appearance in Teen Mom OG, she makes $25,000 per episode.
Maci Bookout house
In September 2018, Bookout and Taylor bought a house located at the base of White Oak Mountain in Tennessee. The house, which sits on 6.87 acres of land, has four bedrooms, four bathrooms, cathedral ceilings, a fireplace, a four-car garage, an in-ground pool, and many other luxurious amenities.
The 3,558 square foot home was built in 2007, and in July 2018, it was listed for $659,000. The couple bought the house for $625,000.
The kitchen has granite countertops and a stainless steel sink and appliances. Furthermore, the stairs and fireplace are said to have stacked stones.
As if that was not enough, one of the upstairs bedrooms was transformed into a media room with a projector and screen.
Prior to moving into this luxurious home, Bookout sold her 5-bedroom 3-bath home in Ooltewah for $370,000. She had bought the house in 2016 for $329,990.
Social media
Bookout has an Instagram account with 4.2 million followers. Her Instagram bio reads:
Author/Poetry Enthusiast...Mom of 3 & Wife...Proud Red Head.
Maci Bookout quotes
"The more you take care of the good things in your life, the longer they stick around, and the better they become. The more you persevere in the face of doubt and discouragement, the stronger you become. The harder you work for the things you want, the more they mean to you when you find them." - Bulletproof
"Relationships are work, but they do not just work. It shouldn't feel like a constant stream of chores and problems. You have to be business partners, parenting partners, and sex partners, but you also have to be friends. Never forget how important it is just to like each other. Spend time bonding and making each other laugh. Always leave room for friendship between you. You can always still love somebody, but once you don't like them anymore, that's when you're in trouble."
If you sit around and think about how s***ty things are, all that happens is that things stay s***ty. I didn't have time for that. Why waste that energy? When life throws something unexpected in your path, the only useful thing to do is figure out how to get over, under, around or through it the best way you can."
Maci Bookout has defied the odds of being a teenage mom, she has risen to become one of the most famous reality TV personalities in the world, and her story is one that definitely needs to be read.