David Castañeda bio: age, tattoo, movies, and TV shows, is he gay?
David Castaneda is an actor, producer, director, and writer who rose to prominence after playing Diego Hargrevees in Netflix's The Umbrella Academy. Before fame found him, he acted in many other movies and TV shows. He played Nicholas in Jane the Vіrgin from 2014 to 2015. Here is everything you need to know about David Castañeda.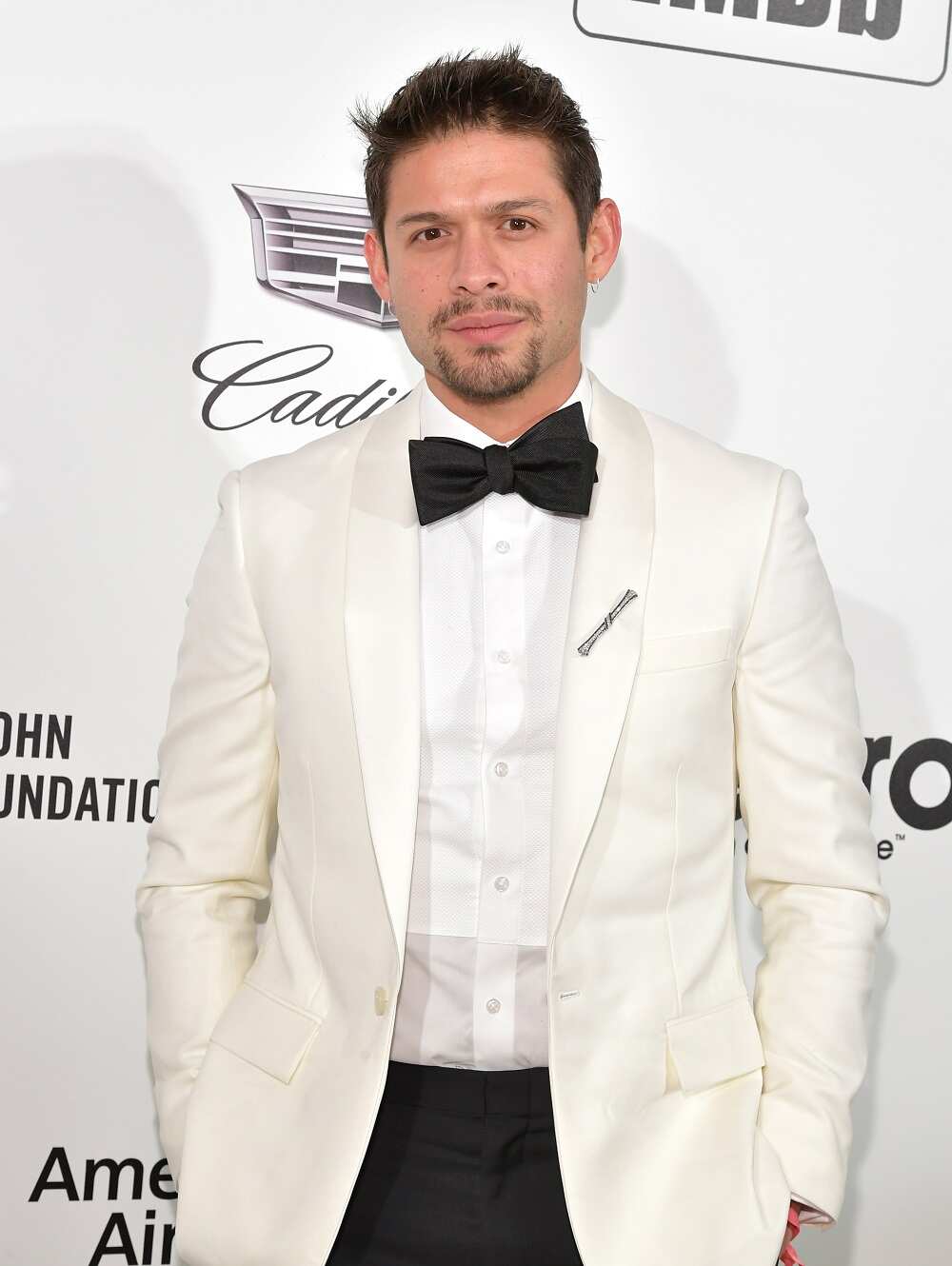 Castaneda's acting career began with the role of Saul in Drive-By Chronicles: Sidewayz. His talent, hard work, and acting skills brought him opportunities to feature in more films and television productions such as Love Sanchez, The Ascent, Sicario: Day of the Soldado, EI Chicano, and Human Behavior among many others.
Profile summary
Date of birth: October 24, 1989
Place of birth: Sinaloa, Mexico
Age: 31 years (as of 2020)
Height: 5 feet 10 inches
Weight: 72 Kg
Hair colour: Brown
Eye colour: Brown
Zodiac sign: Scorpio
Nationality: Mexican-American
Ethnicity: Hispanic
Career: Actor, writer, director, producer
Net worth: $800,000
David Castaneda early life
David was born in Mexico on October 24, 1989; later, his family relocated from Mexico to the United States when he was 14 years old. He is of Hispanic ethnicity, and he has two sisters. David Castaneda age is 31 years as of 2020
How tall is David Castaneda?
David Castaneda height is 5 feet 10 inches. His body measurements are 42-33-34 inches.
Education
The star joined high school when he was 14 years old. David spent his first two years in college studying civil engineering. He learned directing in college, and he also studied cameras and film production.
He took acting classes when he became interested in acting.
His parents wanted him to take over the family's construction business after his college education, but he had another passion.
David eventually studied Film Production and International Businesses at California State University Fullerton and graduated in 2015.
Career
Castañeda officially landed his first role when he was 17 years old. He played minor roles in End of Watch, among many other productions. The celebrity also starred in a short film Maddoggin as Padro a role he won an audience award for.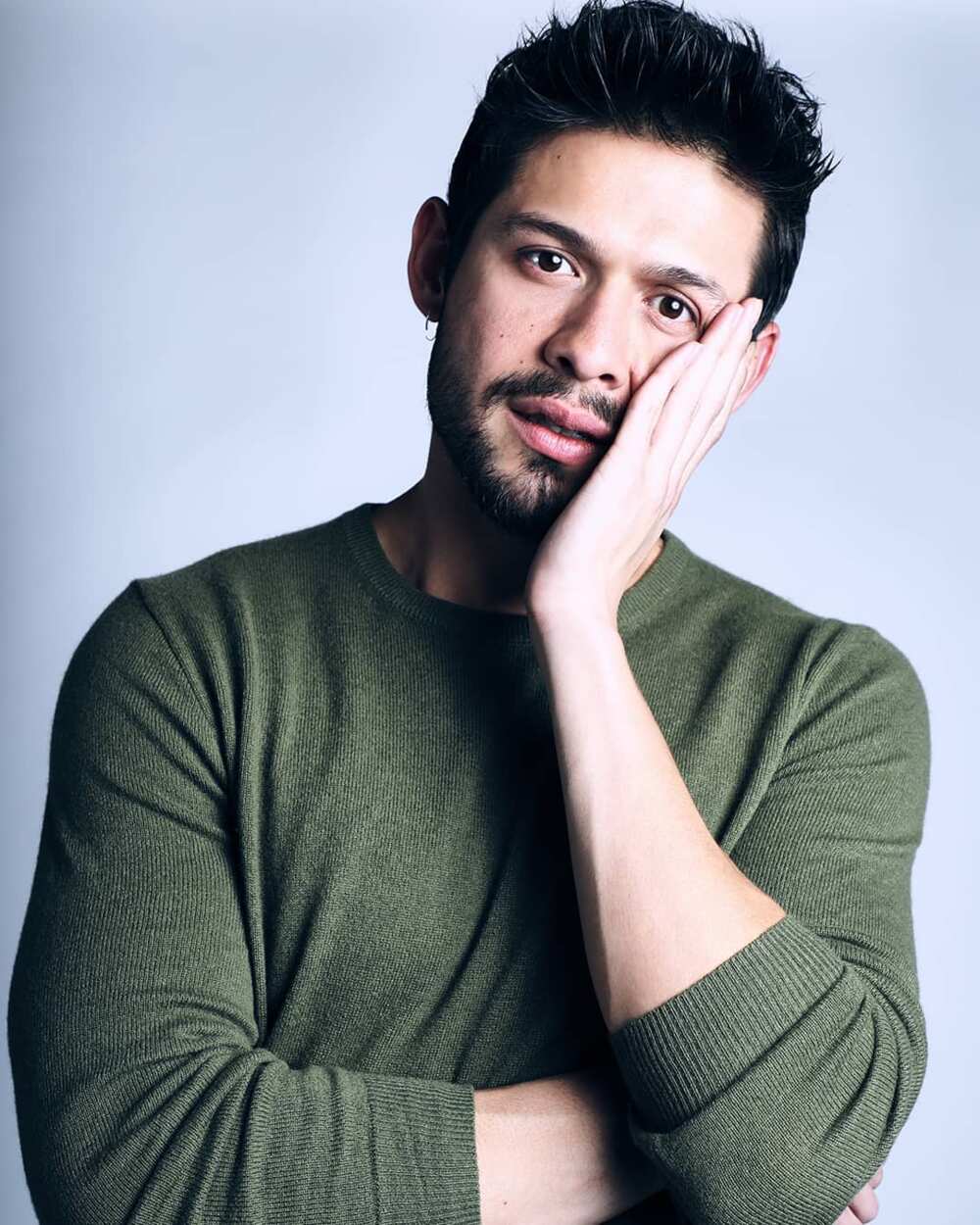 In 2013, he played Jorge Castillo in ABC'S family TV series Switched at Birth. In 2016, the talented actor featured in the movie Sicario: Day of the Soldado as Hector.
He got a starring role in a popular Netflix series The Umbrella Academy. The series was successfully released in 2019, and David plays the character Diego Hargreeves in it.
David Castañeda movies and TV shows
David Castañeda has displayed his excellent acting skills in many films and television shows. His hard work and great passion for acting have been the reason why many directors cast him for major film and television roles.
Movies
Listed below are all the movies which the Diego Umbrella Academy actor has featured in.
Drive-By Chronicles: Sidewayz (2009): Saul
Maddoggin (2011): Pedro González
End of Watch (2012): Mexican Cowboy
Frеaks of Nature(2015): Tony Cerone
Human Behavior(2015): Mark
Love Sanchez (2016): Rene
The Ascent(2017): Louis Medina
Corrida (2017): Jefe
Why? (2017): He
Sicario: Day of the Soldado (2018): Hector
El Chicano (2018): Shotgun
Standing Up, Falling Down (2019): Ruis
We Die Young (2019): Rincon
The Tax Collector(2020): Vargas
TV shows
Apart from featuring in many films, Diego the Umbrella Academy actor has featured in various television series, they include:
Lie to Me (2009): Boyfriend
Southland (2012): Carlos, Tough Kid
Switched at Birth(2014): Jorge
Jane the Vіrgin (2014 - 2015): Nicholas
Bound and Babysitting (2015): Eddie
The Player (2015): Listo Salvado
Blindspot (2015): Carlos
Going Dark(2016): Sam
The Legend of Master Legend (2017): Mandy Mandujano
Untitled Paul Attanasio Project (2018): Bembe Medina
Roofers (Post-production): Duvad
The Umbrella Academy (2019-): Diego Hargreeves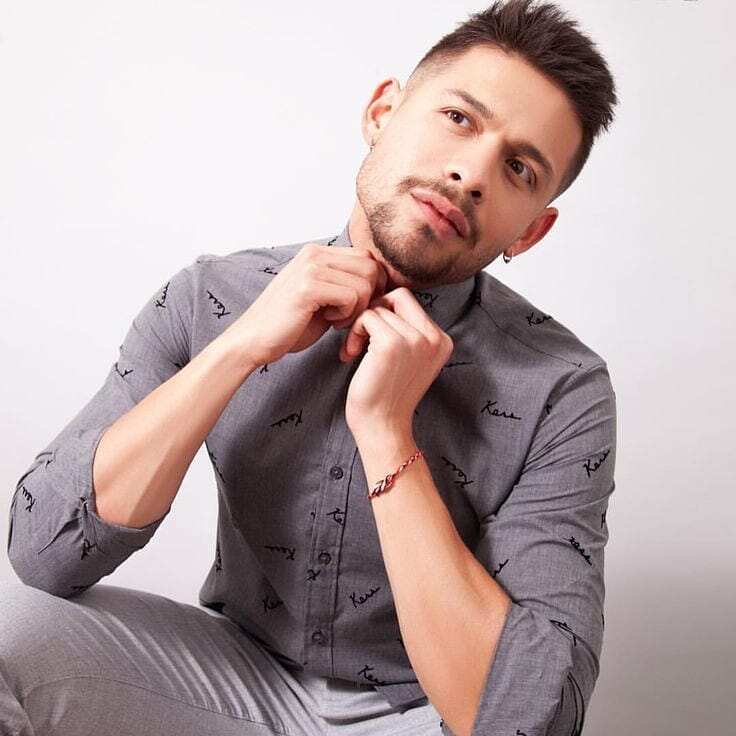 The actor has four producer credits. He produced and directed the TV movie Roofers. He produced the short film Wishful Thinking in 2015. Also, in 2015 he directed a short film titled The Objective.
He has four writer credits for Roofers, Snapshot, Wishful Thinking, and The Objective.
Awards
Davis Casteneda won an Audience Award at the NBC Universal Short Cut Film Festival for Best Actor for his portrayal of Pedro González in the short film Maddoggin.
In 2019, he was nominated for the Best Actor award at the Mammoth Film Festival for his role in the feature film We Die Young.
Who is David Castaneda girlfriend?
The actor is currently not in a relationship.
Is David Castaneda gay?
The Umbrella academy actor is not gay. Some fans of David Castaneda assume he is gay because there is no information about his current girlfriend or information about the women he might have dated in the past. However, the actor's sexual orientation is heterosexual.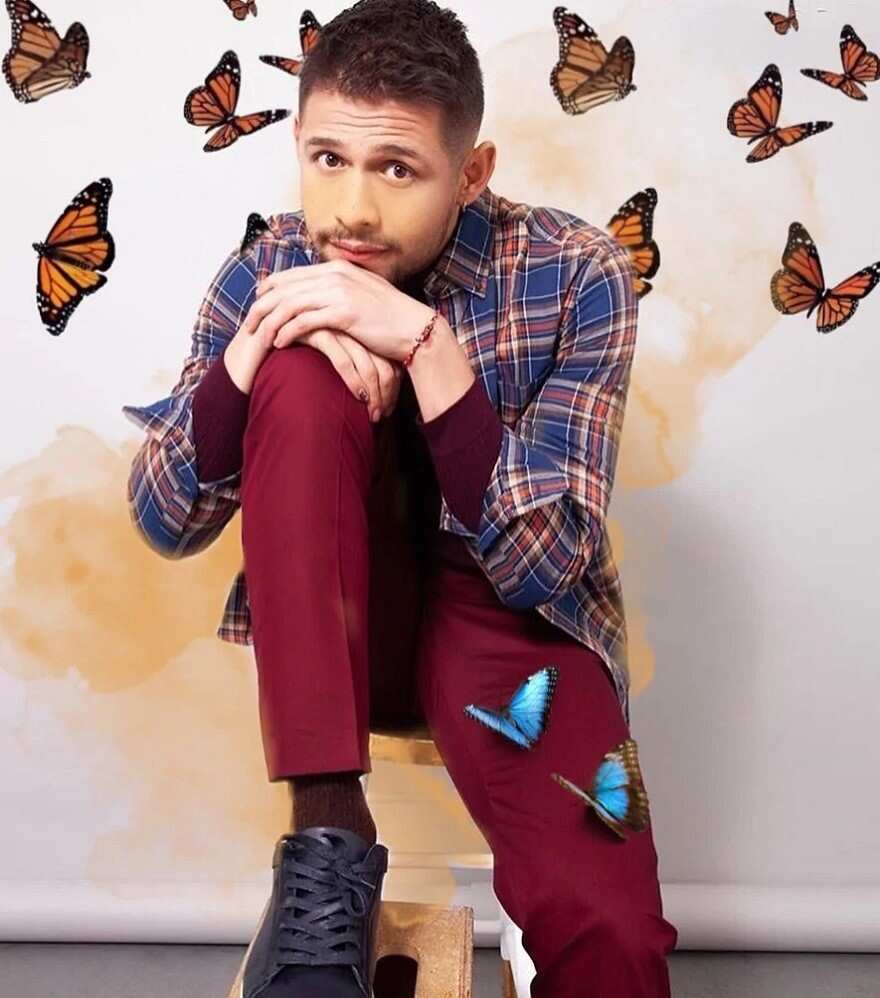 Where are David Castaneda tattoos located?
The Umbrella Academy actor some really nice looking tattoos on his body; he has at least five tattoos.
He has two inscriptions in Mexican inked on his chest. He has tattoos of birds on his right and left rib cage. He also has a skull tattooed on his left hand.
Other interesting facts about The Umbrella Academy Diego
It took about six months for him to get the role of Diego Hargreeves in The Umbrella Academy.
His first passion was not acting, he was interested in directing, and film production before he became interested in being an actor.
He trained in martial arts, taekwondo, jiu-jitsu, krav maga for his role in the Umbrella Academy.
How much is David Castaneda net worth?
As of 2020, Castaneda's net worth is estimated to be about 800 thousand US dollars.
Social media
Fans of the actor can connect with Diego Hargreeves actor on his social media pages. David Castaneda Instagram page has 1.5M followers; the actor posts mostly pictures and videos of him working on sets or at events. The actor is on Twitter as @DavidCastanedaJ.
David Castaneda is an award-winning Hollywood actor. He is also a director, producer, and writer. He became well known when he began playing Diego Hargreeves in the Netflix superhero series The Umbrella Academy. Castaneda's hard work has been the reason why he is recognized as a great actor by many fans and directors in the industry.
Source: Legit.ng