David Castaneda is a prominent actor in Mexico and the United States of America. His fame grew after featuring in a Jane the Virgin CWTV program. He has also been intensely recognized in the whole world after acting in The Umbrella Academy, a Netflix series. In that web series, he played as Diego Hargreeves.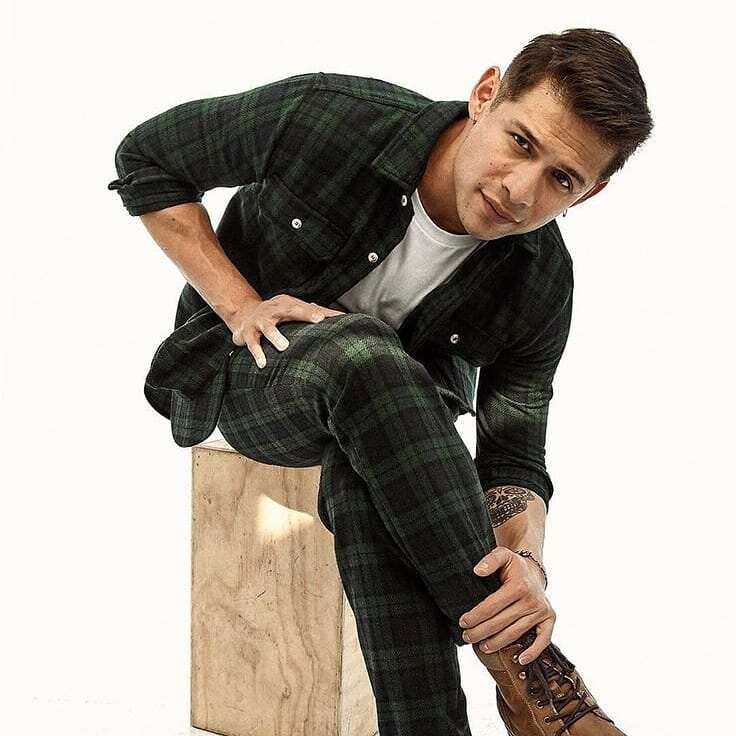 His acting career path began in 2009 after featuring in a breakthrough film, Drive-By Chronicles: Sidewaysz, as Saul. His role qualified him to feature in many other films and television series such as Lie To Me, TV series, and Maddoggin as Pedro. In 2015, the star got other significant roles in the television series, Bound Babysitting, like Eddie. His unique acting skills qualified him for opportunities to feature in popular films such as Love Sanchez, The Ascent, Sicario: Day of the Soldado, EI Chicano, and Human Behavior among many others.
Profile summary
Birth name: David Castaneda Jr
Celebrated name: David Castaneda
Date of birth: October 24, 1989
Town of birth: Los Angeles, United States
Age: 30 years
Height: 6 feet
Weight: 73 Kg
Hair color: Brown
Eye color: Red
Zodiac sign: Scorpion
Nationality: Mexican and American
Ethnicity: White
Career: Actor
Instagram: castanedawong
Early life
David was born in Los Angeles, United States, on October 24, 1989, to his English parents. He belongs to white ethnicity. Later, his family relocated to Sinaloa, Mexico, where he was brought up. He has not disclosed any information about his parents and siblings.
Education
The star joined high school when he was 14 years old. David passed well in his final exams and enrolled to pursue civil engineering at college. After completing his studies, he wanted to carry on the family business. However, his dream did not come true in business. The star found his career path in the entertainment industry.
Career
Castañeda officially landed the film and entertainment industry when he was 17 years old. While in university, he was among the few actors who participated in a film after the film director asked him to volunteer. After that, he decided to major in acting. He played minor roles in End of Watch, among many other productions. The celebrity also starred in a short film Maddoggin as Padro. As a result of his amazing acting skills, he was awarded an Audience Award at the NBC Universal Short Cut Film Festival.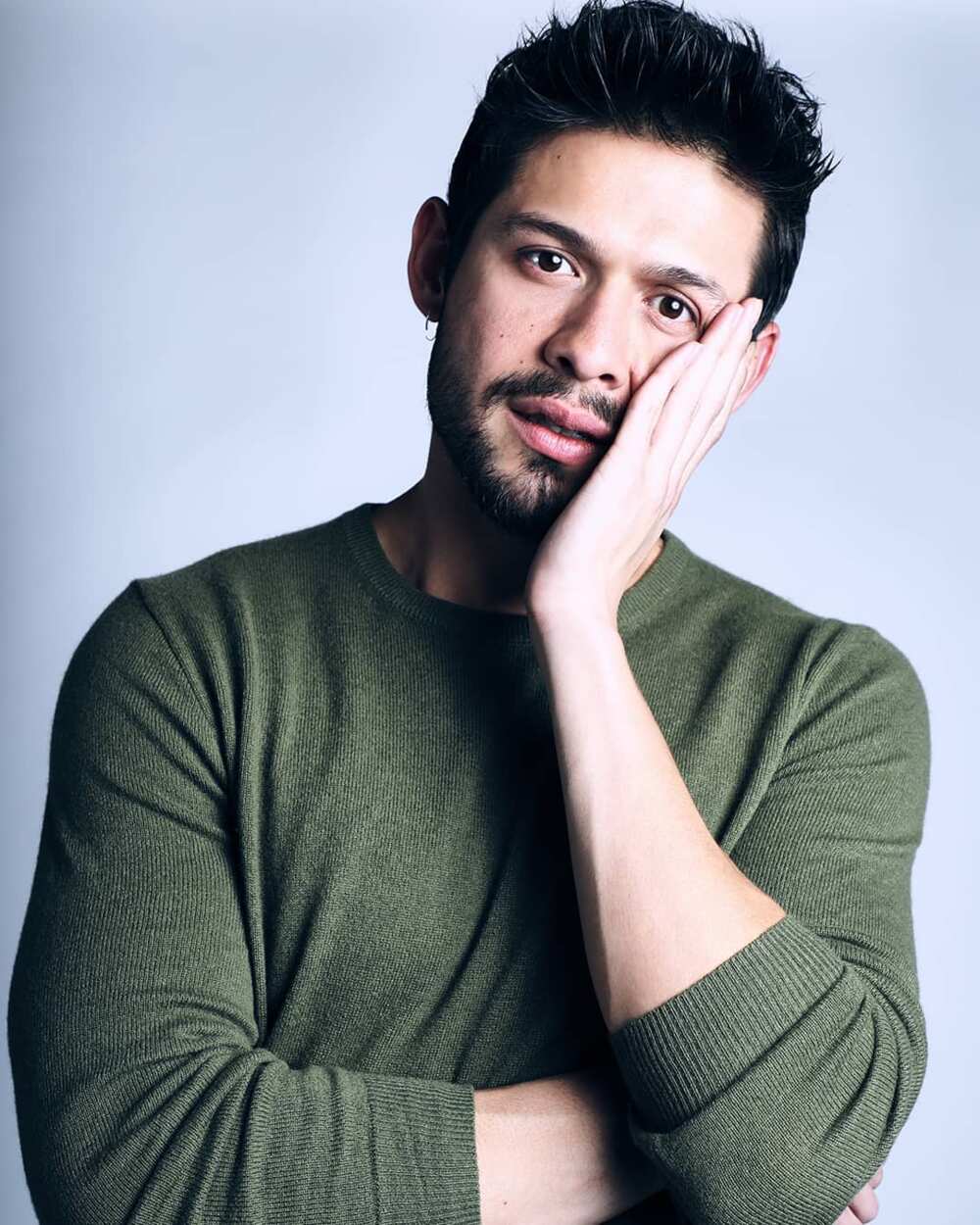 He also featured in the Switched at Birth on ABC Family TV series as Jorge in the year 2013. In 2016, the talented actor also featured in the movie Sicario: Day of the Soldado, where he acted as Hector. He also got a starring role in a popular Netflix movie, The Umbrella Academy, as Diego Hargreeves in 2017. In February 2019, The Umbrella Academy film was successfully released.
David Castaneda movies and TV shows
David Castañeda has proved his excellent acting skills in many films and television shows, which he has been part of. His hard work and great passion for acting have been the reason why many film directors cast him for major film roles.
Movies
Listed below are all the movies which the Diego Umbrella Academy actor has featured in:
Drive-By Chronicles: Sidewayz as Saul in the year 2009
Maddoggin as Pedro González in 2011
End of Watch as Mexican Cowboy in the year 2012
Freaks of Nature as Tony Cerone in the year 2015
Human Behavior as Mark in the year 2015
Love Sanchez in the year 2016 as Rene
The Ascent in the year 2017 as Louis Medina
Corrida in the year 2017 as Jefe
Why? as He in the year 2017
Sicario: Day of the Soldado in the year 2018 as Hector
El Chicano as Shotgun in the year 2018
Standing Up, Falling Down as Ruis in the year 2019
We Die Young as Rincon in the year 2019
The Tax Collector in the year 2019
TV shows
Apart from featuring in many films, Diego Hargreeves actor has featured in many television series which includes:
Lie to Me in the year 2009 as Boyfriend
Southland in the year 2012 as Carlos, Tough Kid
Switched at Birth as Jorge in the years 2014
Jane the Virgin as Nicholas from 2014 to 2015
Bound and Babysitting as Eddie in the year 2015
The Player in the year 2015 as Listo Salvado
Blindspot in the years 2015 as Carlos
Going Dark as Sam in the year 2016
The Legend of Master Legend in the year 2017 as Mandy Mandujano
Roofers in the year 2019 as Duvad
The Umbrella Academy from 2019 as Diego Hargreeves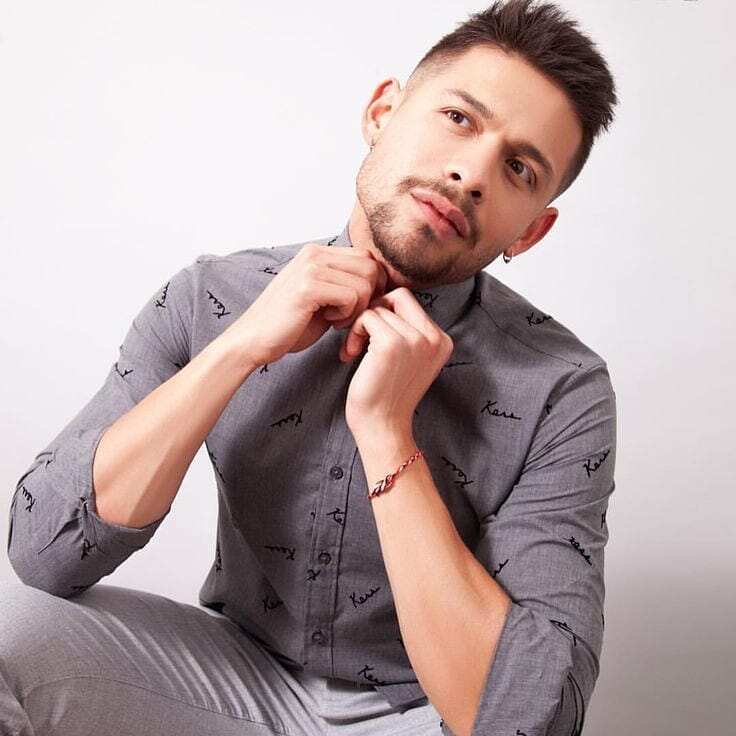 Awards
It is always good to recognize good work and reward it accordingly. The celebrity has been very hardworking and passionate in his career life. This is why he won an Audience Award in the year 2015.
Who is David Castaneda girlfriend?
When it comes to love affairs, the handsome Castaneda is a very secretive person. In his life, he has not disclosed anything to do with his past or current relationship. As a result, the absence of a girlfriend or female companion in his life has been the reason why most of his fans always think that he is gay. He has not shared any caption or photo in the social media about his love life. According to some sources, the cute actor has not been serious in love life as it has been in the case of his career life. As of 2020, David Castaneda age is 30 years and he is still leading a successful single life.
Is David Castaneda gay?
In the year 2019, the famous actors, David Castaneda and Robert Sheehan starred in the recent Netflix television series, The Umbrella Academy. In the whole series, their relationship was great. As a result, this posed a big question to their fans, whether they are married. Additionally, there are those people who have been thinking of him as gay. However, according to some sources, the star has clarified that he has a straight sexual orientation.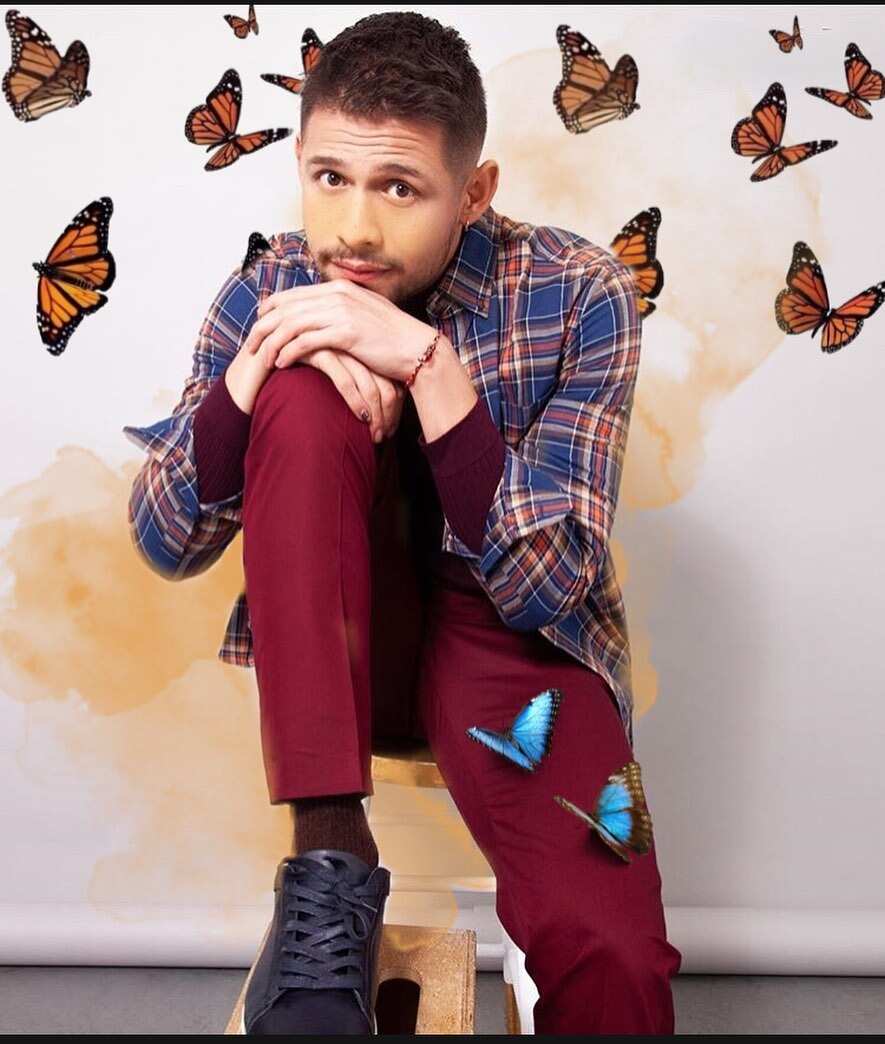 Where is David Castaneda tattoo located?
His brother has done all tattoos of David at a tender age. In the series, The Umbrella Academy, he had several tattoos. Some are located on his arms, face, stomach as well as chest. He has not disclosed their meanings yet.
Facts about David Umbrella Academy star
David famed after his lead role in Switched at Birth, ABC Family TV series, as Jorge Castillo.
In 2009, the celebrity earned on-screen credit for the first time in his life.
Castaneda featured in a movie, Freak of Nature in 2015.
He got a starring role as Diego in the popular Netflix series, The Umbrella Academy, which was well-received globally.
At first, David did not want to be an actor, but his plan was to carry on his family business after completing his studies.
How much is David Castaneda net worth?
The star has accumulated a lot of cash as an actor in his life. All the films he has featured in are among the best-selling in America and Mexico. He earns 30,000 dollars per episode while his annual salary is 52, 136 dollars. Like most of the celebrities, he has been able to afford a luxurious life in his 30's. As of 2020, David's gross net worth is estimated to be about 800 thousand dollars.
David Castaneda is one of the most fascinating actors in the film and entertainment industry. As a Netflix actor, he has led a very successful and inspiring life. Castaneda's hard work has been the reason why he is recognized several times as a great actor by his fans and film directors. As a result, Castaneda's great career path has significantly increased his admirers with time. He is among the celebrities who have set an excellent example for many upcoming actors in all corners of the world.