Daniele Rugani bio: wife, Twitter, net worth, stats, latest news
Daniele Rugani is an Italian footballer famous for his defensive skills on the football pitch. The 25-year-old has been playing the sport since he was six years old, and to date, he is one of the best players in the world. Did Daniele Rugani contract COVID-19? Learn this and more about the star.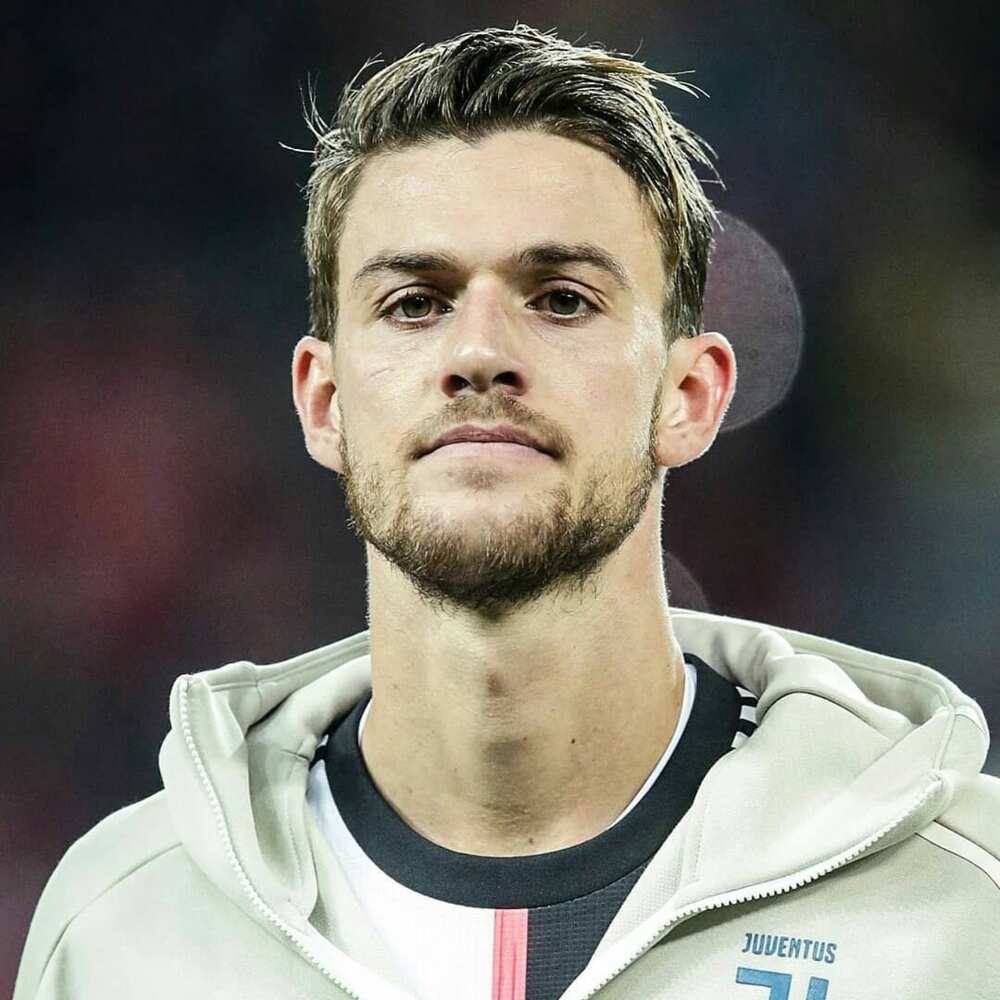 Daniele, who was born in 1994, plays for Juventus and the Italian national team as well. Here is all you need to know about the footballer.
Profile summary
Full name: Daniele Rugani
Birthdate: July 29th, 1994
Daniele Rugani age: 25 years old
Birthplace: Sesto di Moriano, Italy
Zodiac sign: Leo
Nationality: Italian
Ethnicity: White
Religion: Christianity
Parents: Ubaldo and Lia Rugani
Height: 6 feet 3 inches (1.9 metres or 190 centimetres)
Weight: 84 kilograms
Body measurements: 45-32-15 inches
Shoe size: 11 US
Body type: Athletic
Eye color: Blue
Hair color: Light brown
Daniele Rugani wife: Michela Persico
Occupation: Footballer
Current club: Juventus
Position: Centre-back, Defender
Early life
Daniele was born on July 26th in the year 1994 to parents Ubaldo and Lia Rugani. He was born in Sesto di Moriano in Italy.
How old is Rugani? His current age is 25 years. He will be turning 26 in July this year.
Further details about his family and education are not known.
Body measurements
The star has an athletic body type. He weighs 84 kilograms, and his body measures 45-32-15 inches. His shoe size is 11 in US measurements.
How tall is Rugani? His height is 6 feet and 3 inches, which translates to 1.9 meters or 190 centimeters.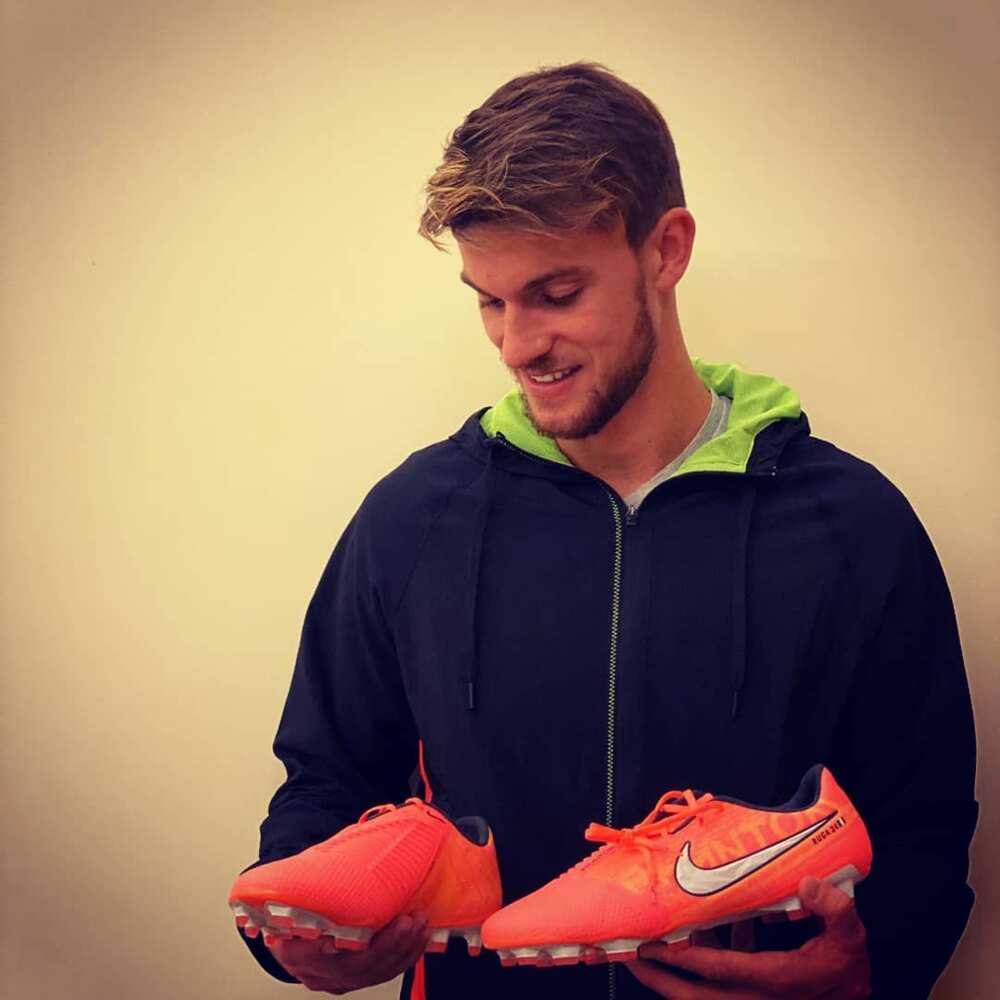 Career
Here are his major career highlights:
Rugani started his football career with Empoli when he was just six years old. He played with the club's youth academy for a total of 12 years.
In 2012, Empoli loaned him to Juventus for 150,000 Euros. This happened in August.
He then registered with Juventus' Primavera (Under 20) youth squad. He registered as a starter during the 2012/2013 season.
In July 2013, Juventus bought him with a co-ownership deal of 500,000 Euros.
During the 2013-2014 Serie B campaign, Juventus sent him back to Empoli in a season-long loan deal.
On March 22nd, 2014, Daniele scored his first professional goal against Reggina.
The year 2014 was a good one for the footballer, as he was also named the Serie B Footballer of the Year 2014.
He made his Serie A debut against Udinese on August 31st, 2014.
On February 2nd, 2015, Juventus purchased the remaining half of Daniele's registration rights from Empoli for an additional 3.5 million euros.
He was then named to the Serie A Team of the Year for the 2014-2015 season.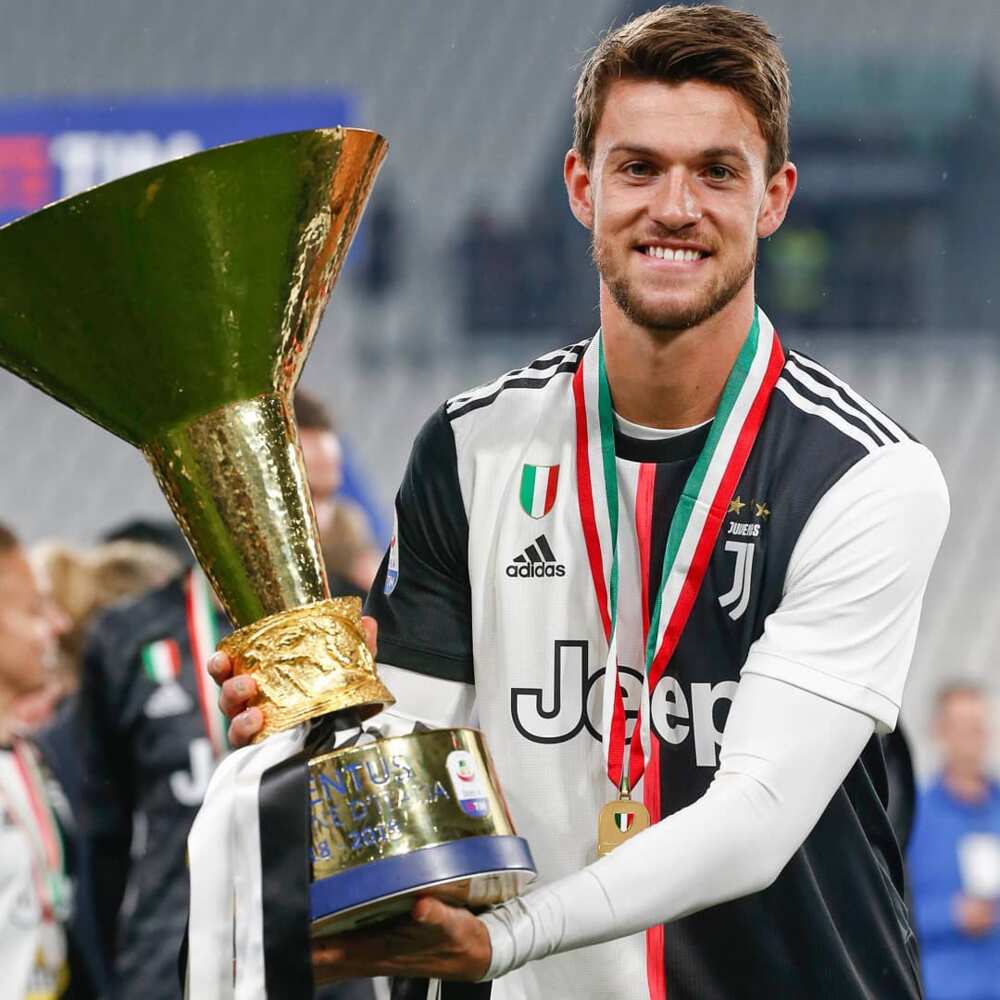 His official return to Juventus was in the summer of 2015.
He made his debut on September 30th, 2015, against Sevilla in the UEFA Champions League.
Daniele then made his Serie A debut for Juventus in December 2015 against Carpi.
He was then booked for the first time in his entire Serie A career on April 24th, 2016, in a match against Fiorentina. During the game, he received a yellow card.
He won his first Serie A title during his first season with the club.
He scored his first Juventus goal on September 21st, 2016, during a match against Cagliari.
Later on, he suffered from an injury- a strained lateral collateral ligament during the match against Palermo on September 25th, 2016.
He took a break and got back to training on October 20th, 2016.
He signed a new contract extension with Juventus in December 2016. According to the contract, he would remain in the club until 2021.
He became a critical central defender for Juventus for the 2017-2018 season after the club sold Leonardo Bonucci to Milan.
Daniele then signed a new contract extension with Juventus in March 2019, where he would remain at the club until June 2023.
When it comes to his international career, he has represented the Italy national team at various age levels.
He was part of the Italy U21 team that reached semi-finals at the 2017 UEFA European U21 Championship.
He made his senior international debut on September 1st, 2016, against France.
He was previously called to the Italy senior team for the Euro 2016 qualifier.
In June 2017, he was included in the Italy Under-21 squad for the 2017 UEFA European Under-21 Championship by manager Di Biagio.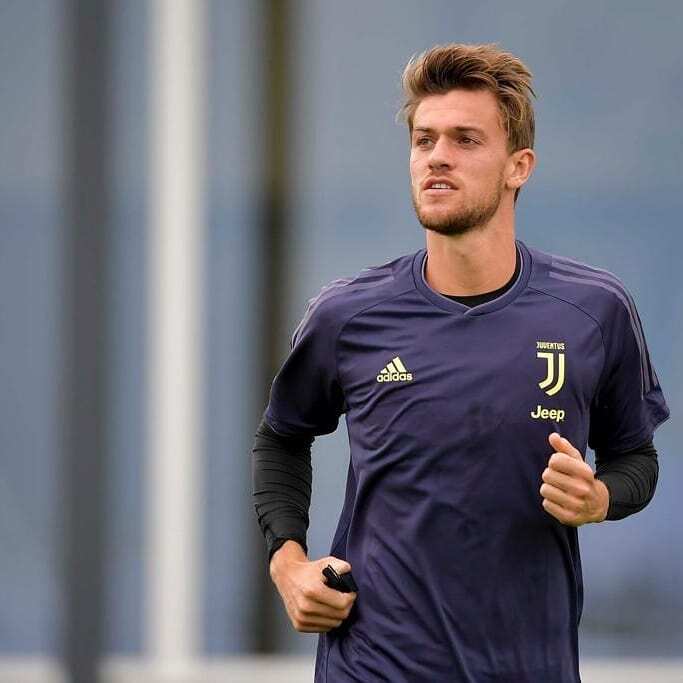 Daniele Rugani stats
Daniele Rugani Juventus stats
Serie A
Matches played: 72
Goals: 6
Assists: 2
Yellow cards: 13
Red cards: None
UEFA Champions League
Matches played: 11
Goals: 1
Assists: None
Yellow cards: 1
Red cards: None
Coppa Italia
Matches played: 10
Goals: 0
Assists: 0
Yellow cards: 1
Red cards: None
International Champions Cup
Matches played: 8
Goals: 0
Assists: 0
Yellow cards: 0
Red cards: 0
MLS-All Star
Matches played: 1
Goals: 0
Assists: 0
Yellow cards: 0
Red cards: 0
Supercoppa Italiana
Matches played: 1
Goals: 0
Assists: 0
Yellow cards: 0
Red cards: 0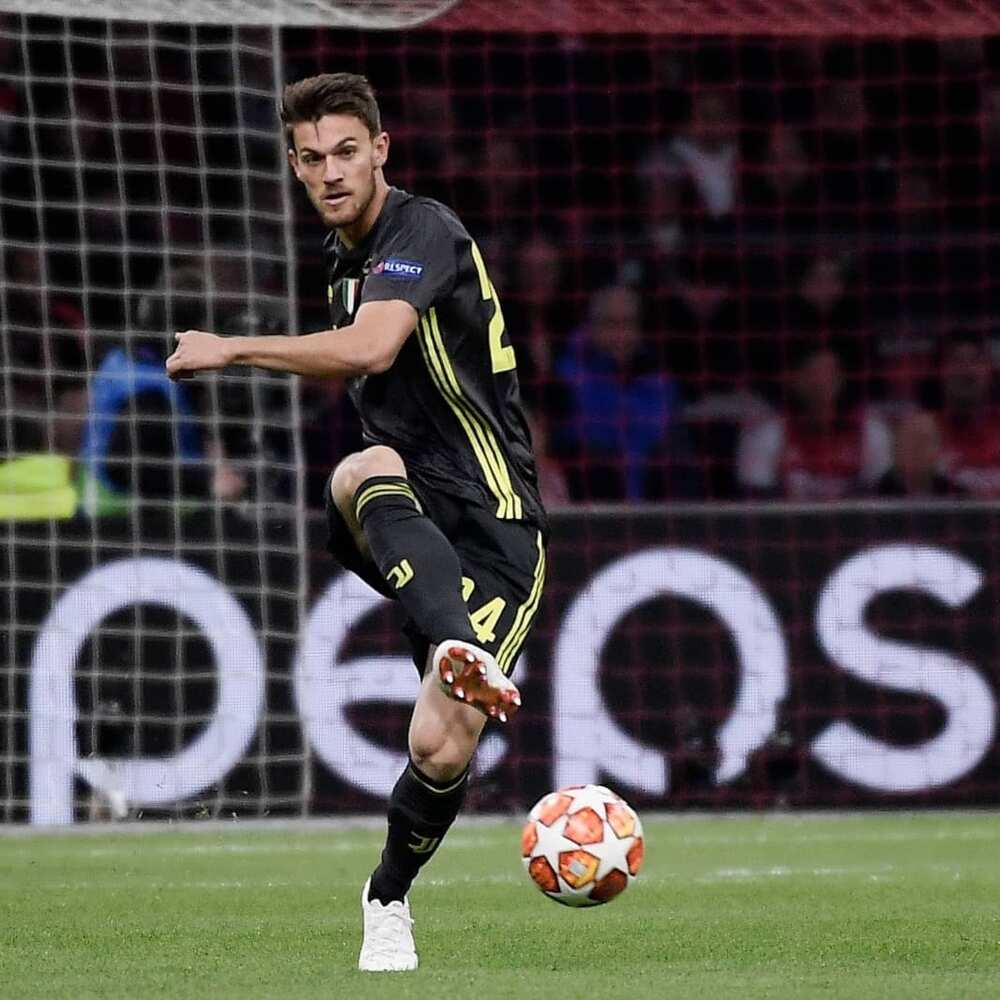 Italian National team stats
For his country's national team, Rugani has achieved the following:
World Cup qualifiers (2016-2017)
Matches played: 1
Goals: 0
Assists: 0
Yellow cards: 0
Red cards: 0
Italy U-21 stats
Matches played: 9
Goals: 0
Assists: 0
Yellow cards: 1
Red cards: 0
Empoli stats
As an Empoli player, he achieved the following:
Serie A
Matches played: 38
Goals: 3
Assists: 0
Yellow cards: 0
Red cards: 0
Coppa Italia
Matches played: 1
Goals: 0
Assists: 0
Yellow cards: 0
Red cards: 0
According to whoscored.com, his strengths are:
Aerial duels
Passing
Concentration
His weakness, on the other hand, is tackling. His style of play is further defined as:
Likes to play short passes
Indirect set-piece threat
Does not dive into tackles
Commits fouls often
Daniele Rugani net worth
It is reported that his current net worth is 3 million Euros. His primary source of income is his career in football, which includes contracts, salaries, and endorsements.
Daniele Rugani wife: Who is she?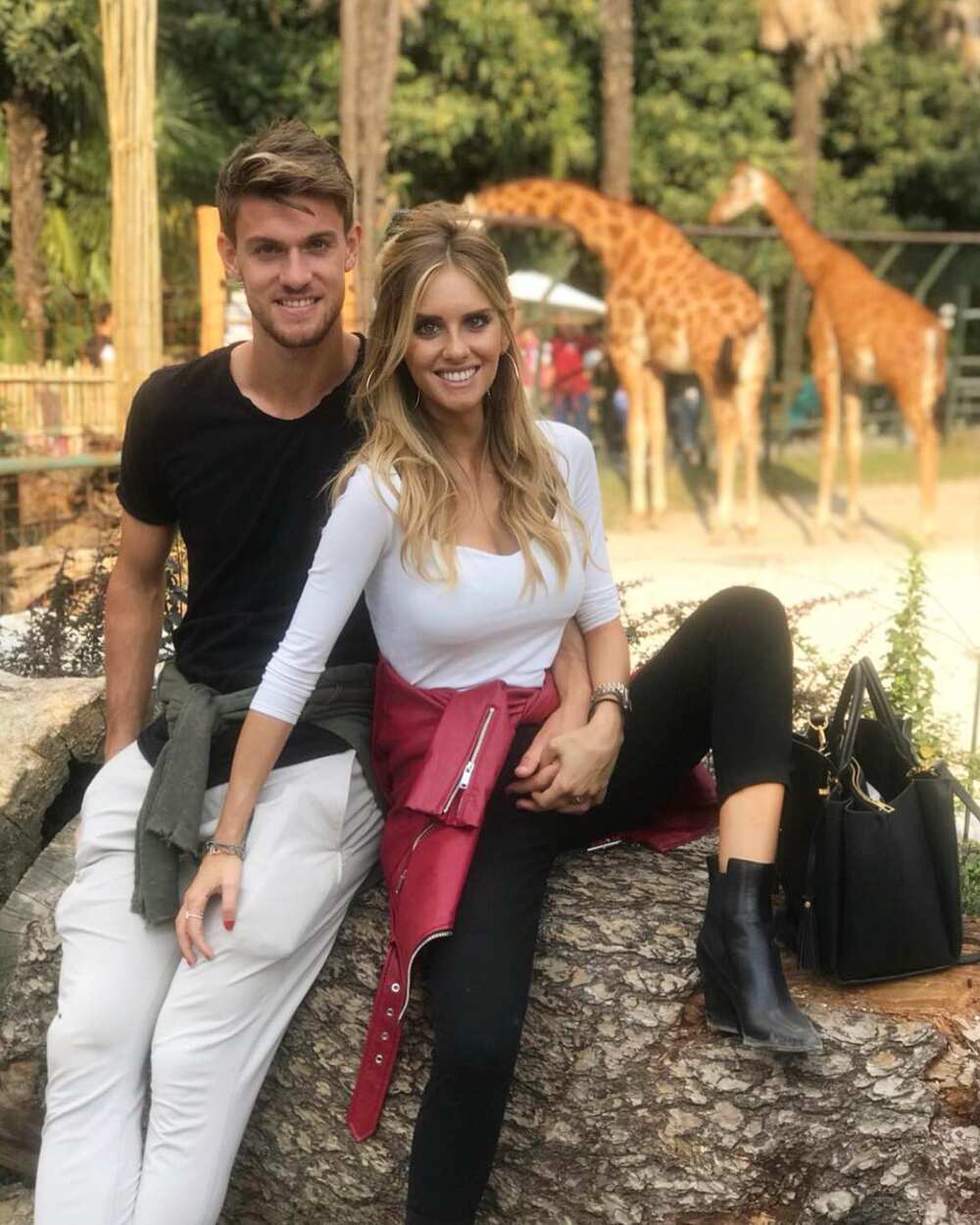 The footballer is married to Michela Persico, an Italian journalist, and former beauty queen. Michela is from Bergamo. She was born on March 26th, 1991, and her alma mater is Bergamo University.
The couple is currently expecting a child as Persico recently revealed that she is pregnant.
Daniele Rugani latest news
On March 11th, 2020, the internet was flooded with headlines that read something like 'Daniele Rugani Coronavirus.'
That day, the star had taken to Twitter to address the news that he had contracted the disease. He became the first player in Italy's top league to catch COVID-19`. For everyone who has asked the question, is Daniele Rugani good? The footballer himself made a public statement about the issue. His tweet read:
"You will have read the news and that's why I want to reassure all those who are worrying about me, I'm fine...I urge everyone to respect the rules, because this virus makes no distinctions! Let's do it for ourselves, for our loved ones and for those around us."
He announced that he had the disease 72 hours after he sat on the bench for Juventus' win over Inter Milan.
Daniele Rugani and Ronaldo, together with their teammates, had shared the same dressing room at San Siro, where the game was played behind closed doors.
Following his diagnosis, the other players had to self-isolate, with Ronaldo returning to Madeira. Ronaldo has since then refused to travel back to Italy amidst the COVID-19 crisis that is currently wreaking havoc all over the world.
A statement from Juventus read:
"The footballer Daniele Rugani has tested positive for Coronavirus-COVID-19 and is currently asymptomatic...Juventus Football Club is currently activating all the isolation procedures required by law, including the census of those who have had contact with him."
Daniele's wife also tested positive for the virus. She revealed:
'Rugani and I are expecting a child I'm afraid. I still cannot speak about it. For now, I have to grasp what comes next. I hope the virus does not affect my pregnancy...I have no symptoms. I am lonely when I cannot see anybody. But that is what I will do.'
Social media
Daniele Rugani Twitter account currently has 112.1k followers. He joined the social media platform in February 2012.
The footballer also has an Instagram account, @daniruga, which currently has 1.1 million followers. His account contains many Daniel Rugani photos that his fans can view.
His Facebook page is also trendy, as he has over 200k followers and over 200k likes as well.
Although asymptomatic, Daniele Rugani has contracted the Coronavirus. We wish both Rugani and his wife a quick recovery.
Source: Legit.ng