China recorded the first coronavirus case on December 31, 2019. The COVID-19 disease has spread to more than 100 nations since then. There are 198,712 positive coronavirus cases and 1,989 deaths globally, according to Worldometer. Of these, 82,779 people have fully recovered. Africa has the least number of cases compared to other continents. Read on to learn why African nations are imposing travel restrictions.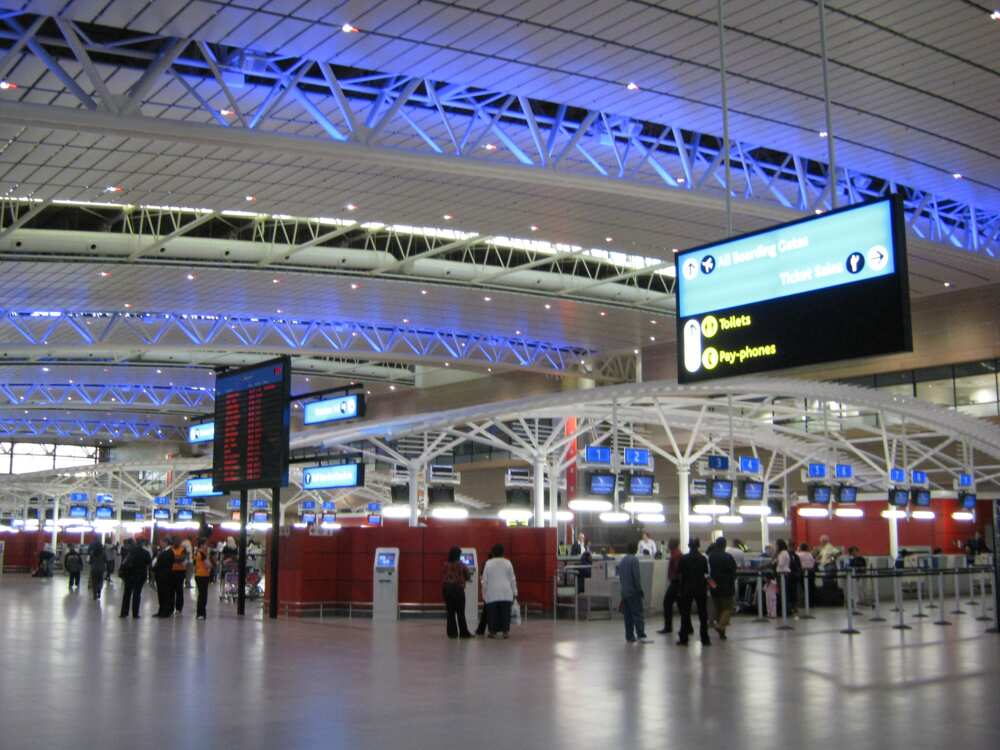 Weak health systems
South Africa is one of the countries with advanced healthcare in Africa. Global health experts and the World Health Organization (WHO) are worried that COVID-19 will overwhelm most African nations. Countries such as Somalia have weak health systems.
Fawziya Abikar, Somalia's Health Minister stated that the country confirmed its first coronavirus case. It was a Somali citizen who recently returned from abroad. The government announced that it will ban international flights into the nation from March 18, 2020. The Al-Shabab militant group has controlled many parts of Somalia for a long period. Insecurity might pose a challenge for the government as it tries to contain COVID-19. Reports indicate that air travel transmission has significantly contributed to the spread of coronavirus in Africa.
The executive director of Liberia's Environmental Protection Agency was infected with the coronavirus in Switzerland. Guinea, Sierra Leone, and Liberia experienced an Ebola outbreak between 2014 and 2016. It killed over 11,300 people. But Lenn Nagbe, the Information Minister urged the citizens to remain calm. Tanzania confirmed its first coronavirus case last week. It was of a Tanzanian lady who recently returned from Belgium.
Rising number of coronavirus infections
The coronavirus causes moderate or mild symptoms for many people. They include dry cough and fever. People with other health complications and the elderly can show severe symptoms like pneumonia.
Health experts in Africa are worried that some cases are not detected. Shakira Choonara, a public health researcher said that rural areas or regions with limited technology have week monitoring systems. Cheryl Cohen, a professor at the South African National Institute for Communicable Diseases expressed her fears that the number of coronavirus cases will soar soon since the country has many connections with the United States and Europe.
African countries with travel restrictions
The following countries have imposed travel restrictions on people from certain regions:
• Kenya: The Kenyan government announced on March 15, 2020, that it has banned foreigners from travelling into the country. Kenyan citizens flying into the country are required to self-quarantine for two weeks.
• Namibia: The government suspended outbound and inbound flights from Germany, Ethiopia, and Qatar on March 14, 2020.
• Ghana: Ghana will only allow permanent residents and Ghanaian citizens from March 17, 2020. The government requires each traveller to self-quarantine for 14 days.
• South Africa: President Cyril Ramaphosa announced that travellers who entered the country from affected nations since February should go for testing. The government will deny visa to foreign travellers who have visited high-risk nations in the last 20 days.
• Morocco: The Government suspended international flights from China, Algeria, France, Germany, Belgium, Italy, Portugal, Spain, and the Netherlands on March 15, 2020. Also, it suspended all ferry services in the country.
Most European countries require Africans to undergo several health tests before they issue a visa. But of late, the trend has changed. Countries such as Ghana, Kenya, the Democratic Republic of Congo and South Africa have imposed a quarantine on travellers from certain countries. Travel restrictions are some of the measures that governments have taken to prevent the spread of the coronavirus in the continent.
[Sponsored]