Jacob Elordi bio: age, height, girlfriend
Jacob Elordi is an Australian actor who rose to fame after playing the role of Noah Flynn in the movie The Kissing Booth. He is a young actor who has continually honed his acting skills ever since entering the acting scene in 2015. What else should you know about him?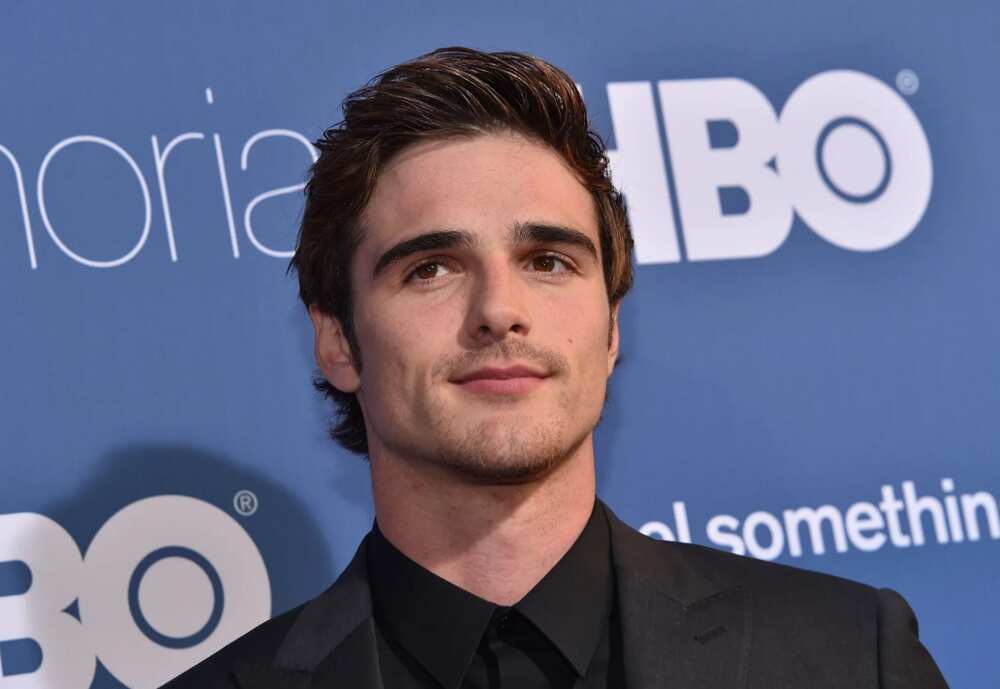 Since his childhood, The Kissing Booth Jacob Elordi has been making headlines. Over time, he has proved that he is a gifted actor, and he has attracted the interest of film directors and producers.
Profile summary
Name: Jacob Nathaniel Elordi
Age: 22 years
Date of birth: June 26, 1997
Place of birth: Brisbane, Queensland, Australia
Zodiac sign: Cancer
Nationality: Australian
Parents: John and Melissa Elordi
Siblings: Isabella and Jalynn
Hair color: Brown
Eye color: Brown
Height: 6 feet 4 inches
Weight: 85 Kgs
Profession: Actor
Childhood and education
Jacob Elordi was born to John and Melissa Elordi on June 26, 1997, in Brisbane, Queensland, Australia. He is the only son of the couple and he has two sisters called Isabella and Jalynn.
He attended St. Kevin's College in Toorak, Melbourne, for his high school education and then later joined St. Joseph's College, Nudgee.
During his school days, he not only concentrated on his studies but also took part in co-curricular activities. For instance, he played American football, did photography, and got roles in college plays and drama. He discovered his interest in acting while still at school.
His first chance at acting came in 2000 through the musical Seussical in which he was featured as Cat in the Hat. As a child, he admired some of the prominent Australian actors such as Heath Ledger, Hugh Jackman, and Nicole Kidman who have had great success in Hollywood.
Physical appearance: How tall is Jacob Elordi?
The young actor has stunning looks, and perhaps that has contributed to the considerable following he enjoys on Instagram. Furthermore, he takes part in sporting activities, which might have also enhanced his athletic appearance.
Jacob Elordi height is 6 feet 4 inches while he weighs 85 Kgs. He has brown hair and eyes.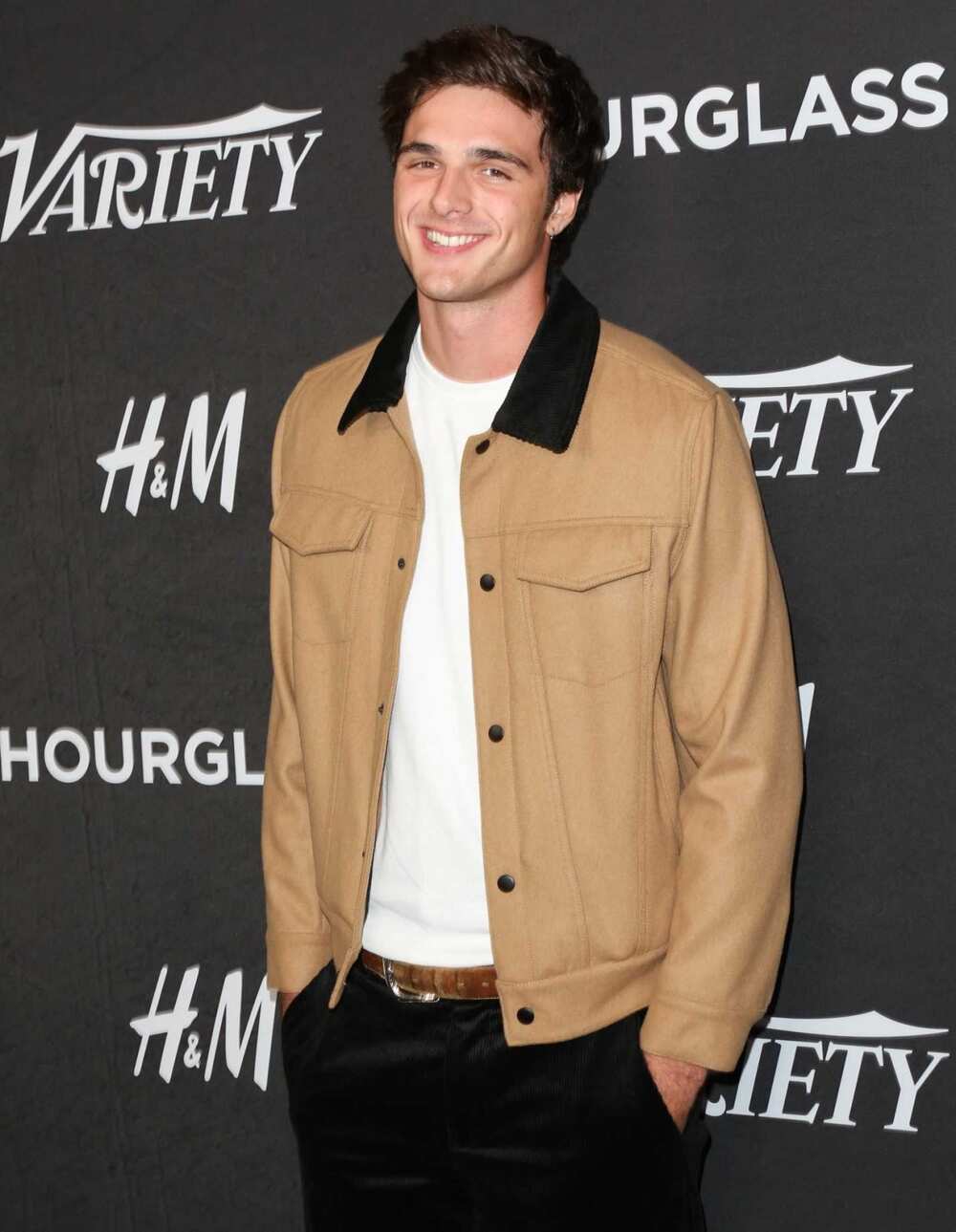 How old is Jacob Elordi?
Jacob Elordi age is 22 years.
Career
He got into the professional acting scene when he was featured in a movie entitled Carpe Liam as Liam in 2015. Since then, he has honed his acting skills, which have earned him lucrative opportunities in other films and TV series.
Due to his constant improvement in acting, Jacob has been a highly sought after actor over time. Here is the list of some movies and TV shows he has acted in:
The Mortuary Collection (2019) as Jake
Bad Dream (2019) as Husband
Euphoria (2019) as Nate Jacobs
The Kissing Booth (2018) as Noah Flynn
Swinging Safari (2018) as Rooster
Max & Iosefa (2016) as Max
Carpe Liam (2015) as Liam
We cannot conclude that this is the much he can do because he is a young actor with lots of potential. The prospects are high; we can only expect to see more of him on the big screens.
Elordi does not fear speaking his mind. He was captured on camera protesting against the prevailing gun laws in the US.
One character that makes him a likable person is that he is a decisive person, even in matters that seem contentious.
Jacob Elordi net worth
The actor has been in the film industry for almost five years, yet he has made quite a fortune within the short span. His net worth is approximated to be 1 million US dollars.
Acting is his primary source of income, but he also gets some significant revenue from promoting commercial brands on his social media account.
Is Jacob Elordi married?
The actor has had a few romantic relationships, but he has not yet tied the knot.
Are Joey King and Jacob Elordi together?
For quite a while, Jacob dated Joey King, an actress who shared a screen with him in the movie The Kissing Booth. Even though Jacob Elordi and Joey King seemed to be a lovely couple that a majority of people envied, the two called it quits.
Joey King Jacob Elordi relationship started in 2017 and lasted two years. The actor went ahead to delete all their pictures from his Instagram account, and that is enough proof that he is no longer dating Joey King.
Are Jacob Elordi and Zendaya dating?
After Jacob Elordi Joey King romantic relationship ended, it seems that the hunk Australian actor found love elsewhere. There have been rumors about him dating Zendaya, although the two have not confirmed it.
On several occasions, Zendaya and Jacob Elordi have been spotted enjoying each other's company, and that has made some people conclude that they have a romantic relationship.
As of now, Jacob Elordi girlfriend is not known because he has not confirmed or denied the speculations about dating Zendaya.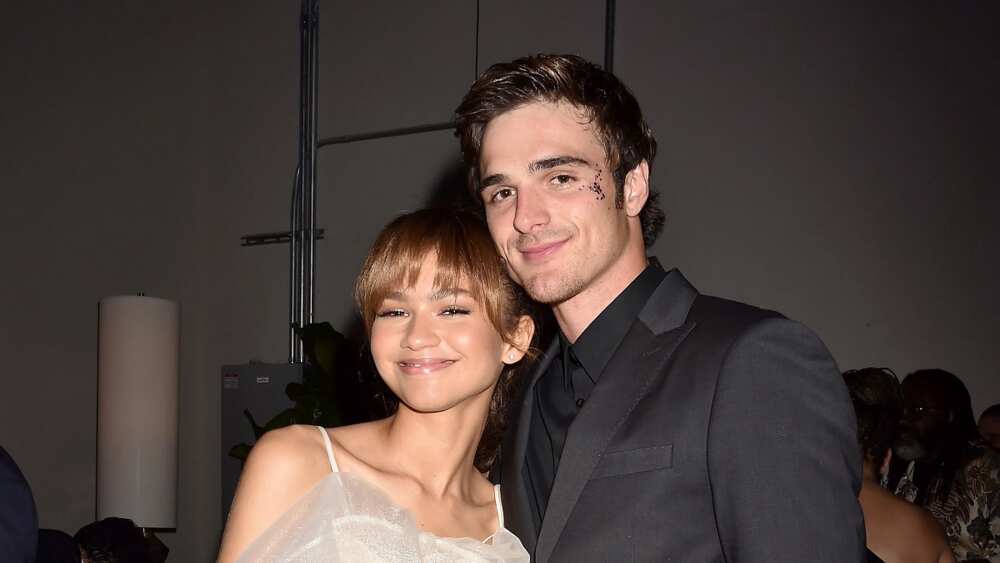 Social media presence
The actor is available on Instagram, and his account has approximately 6.5 million followers. He is a frequent user of the social media platform, where he posts pictures and videos about his professional and personal life. Find out what he is up to by following him on his Instagram account.
Jacob Elordi is a young actor who has made significant progress in his career. Without a doubt, he stands out among the young actors in the film industry. He is exceptionally talented in acting and remains a great inspiration to many budding actors.
Source: Legit.ng