Daniel Bryan bio: height, age, net worth, wife
Daniel Bryan began his wrestling career at 18 years old, and now, 20 years later, he is one of the most famous WWE wrestlers. When he is not in the ring, the Washington native is a husband, father, and environmentalist.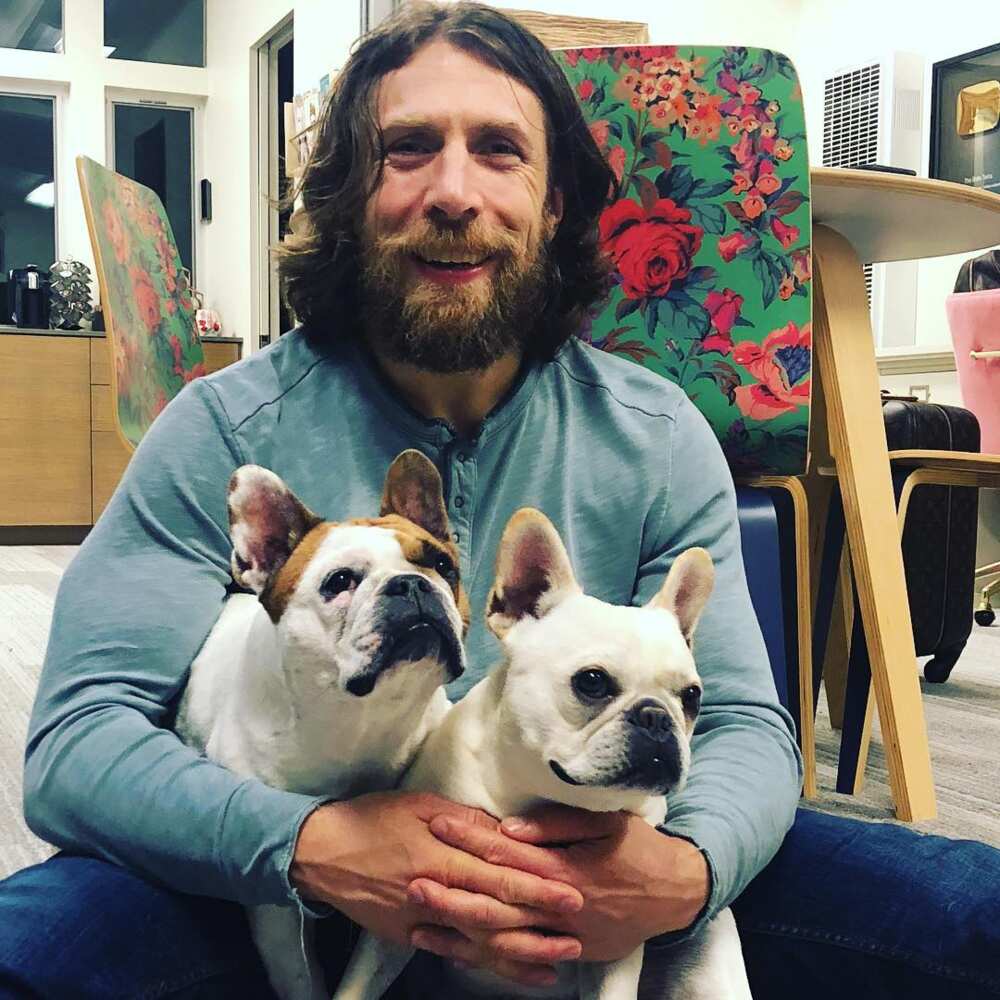 Daniel Bryan WWE is known by his fans by his 'Yes! Yes! Yes!' chants every time he gets onto the ring and whenever he wins a match. Find out more about Daniel Bryan's background, wife, children, and diet.
Profile summary
Real name: Bryan Lloyd Danielson
Nicknames: The American Dragon
Date of birth: 22nd May 1981
Age: 38 years old
Place of birth: Aberdeen, Washington, USA
Current residence: Phoenix, Arizona
Zodiac sign: Gemini
Nationality: American
Siblings: 3 sisters & 1 brother
Spouse: Brie Bella
Height: 5 ft 10 inches
Weight: 95 kgs
Eye colour: Blue
Hair colour: Light brown
Profession: Professional wrestler
Net worth: $10 million
Background
Daniel Bryan was born in 1981 in Aberdeen, Washington, to Donald Orrin Danielson, a logger, and Darlene Jean Danielson, a therapist. Daniel's parents divorced while he was still a child. His father passed away on 21st April 2014.
While in school, he played sports but hated the pressure that came with playing American football, and he was not particularly good at it either.
Bryan only participated because he enjoyed playing with his friends. The star has three sisters and a brother. Daniel Bryan siblings are:
Jeri Ann Nagala
Billie Sue Deck
Jason Brown
Kelly Marlene Sutera
Career
Unlike some wrestlers who develop an interest in the sport by watching professionals on TV, Daniel's first glimpse of the world of wrestling was through a magazine. His childhood friend, Abraham Godfrey, showed him a wrestling magazine, and he was hooked.
In high school, after playing baseball, basketball, and football and not finding fulfillment in any of them, he finally settled on wrestling. He was motivated by stars such as Rey Mysterio and Eddie Guerrero.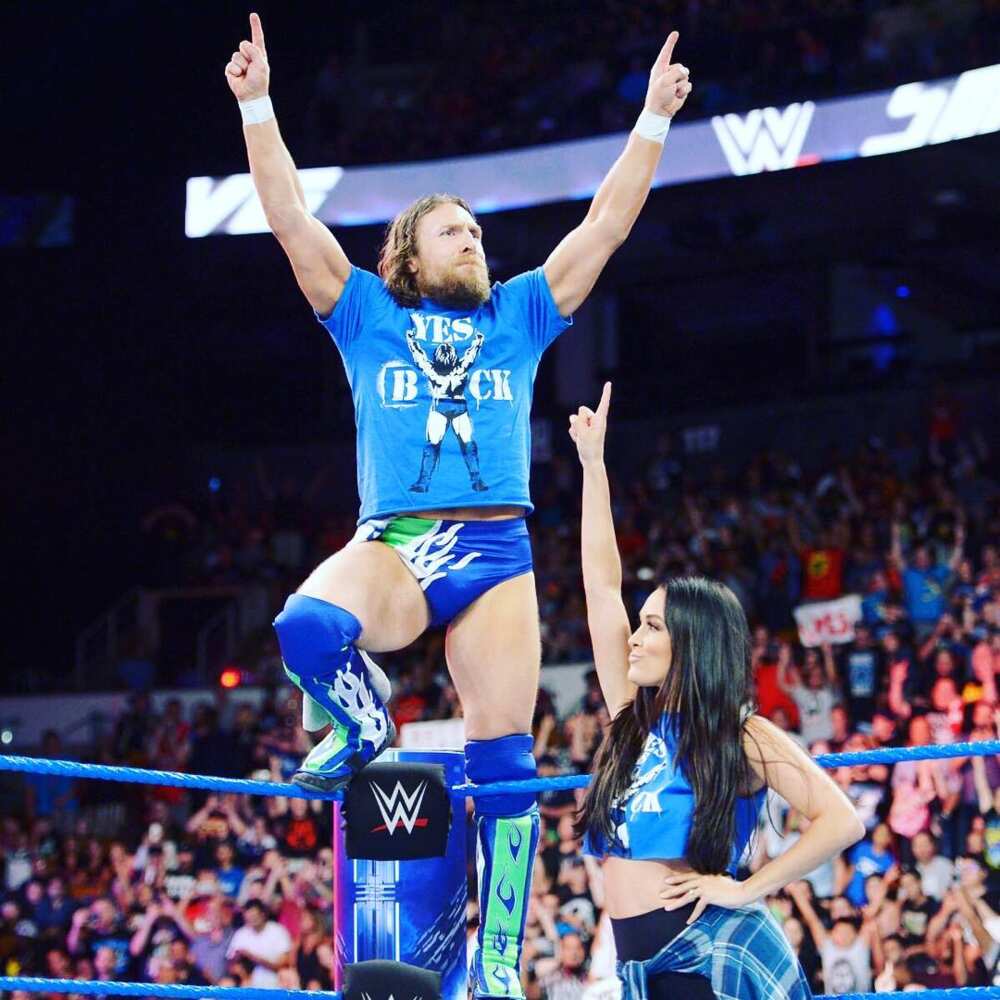 Having decided to take wrestling seriously, he trained under wrestling masters such as Rudy Gonzalez, Shawn Michaels at the Texas Wrestling Academy in San Antonio, Texas, and later, he worked with William Regal.
He made his wrestling debut in 1999 and won his first championship in 2000, in a tag team match with fellow wrestler Brian Kendrik, aka Spanky.
Daniel Bryan WWE wrestling career
The American Dragon was signed to WWE (which was known then as the World Wrestling Federation- WWF) for 18 months before he was released from his contract in July 2001. After many years as a Ring of Honor fighter, he was re-sighed to WWE in August 2009.
His first match with the company was against Chavo Guerrero on 4th January 2010. On 11th June 2010, less than a year at WWE, he was fired from the company after he strangled ring announcer Justin Roberts with his tie during the "NXT invasion" match.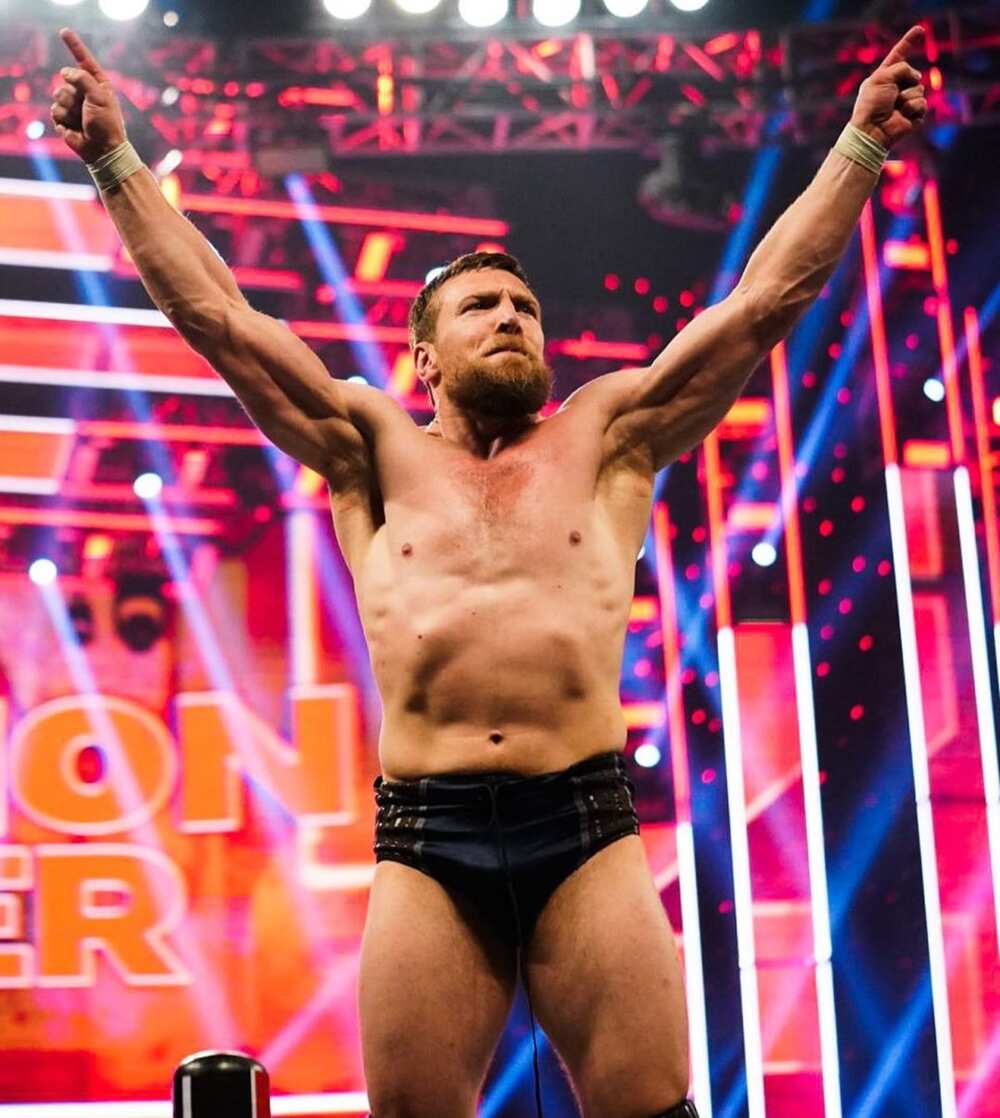 The company later apologized to Daniel Bryan for firing him, and he made his third and final return to WWE. On 8th February 2016, after six years of wrestling with WWE, Daniel Bryan retired.
He was 34 years old at the time and in the prime of his career. While he did not want to leave the sport, he was forced to after a series of concussions and head and neck injuries.
However, on 20th March 2018, WWE announced that the wrestler had passed his neurological and physical evaluations. His doctors, as well as the WWE's Medical Director, Dr. Joseph Maroon, had cleared him to start wrestling again.
Daniel Bryan age
Daniel Bryan birthday is on 22 May. He is currently 38 years old and will turn 39 in a couple of months.
Daniel Bryan height
Sometimes in wrestling, the performers use billed height and weight measurements that are slightly exaggerated as compared to their real measurements.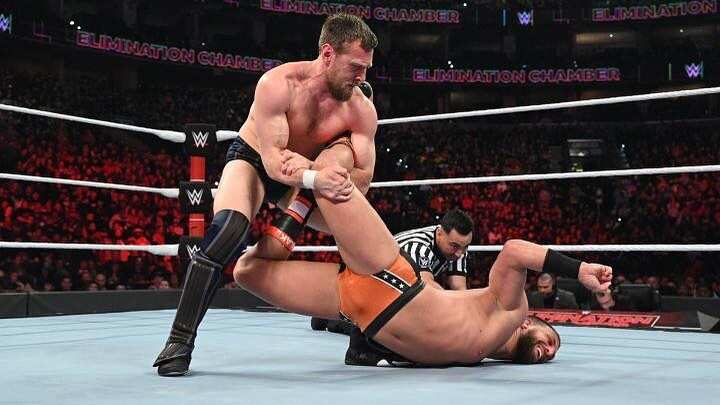 In Bryan's case, his billed height is 5 ft 10 inches. However, his actual height is believed to be about 5 ft 8 inches. As for Daniel Bryan weight, he weighs about 95 kgs.
His other body measurements are:
Chest - 47 inches
Biceps - 16 inches
Waist - 35 inches
Daniel Bryan net worth
In a given year, Daniel receives an annual salary of about $700,000 from WWE for wrestling. Apart from this WWE contract, when he was not fighting, he worked as the SmackDown LIVE General Manager.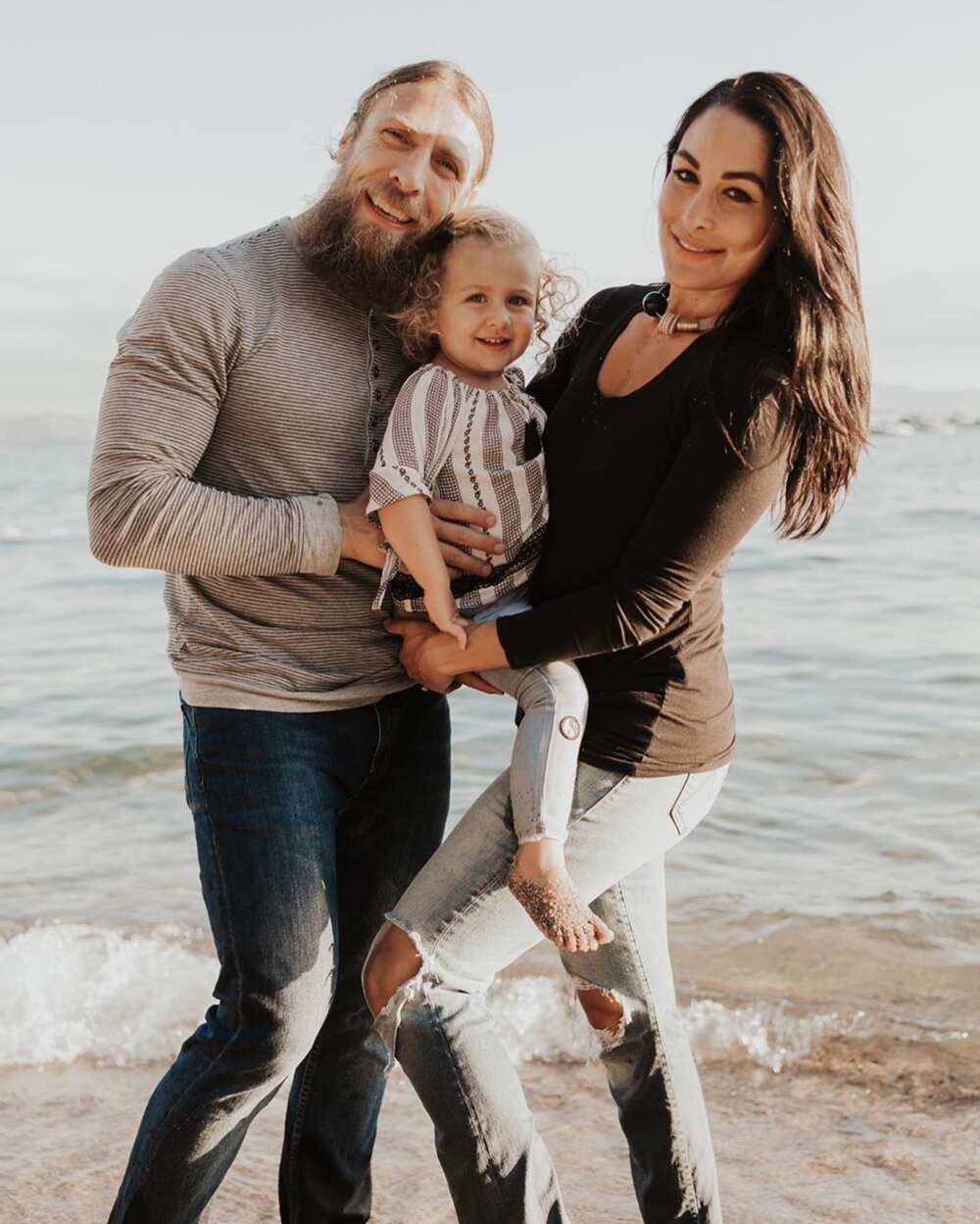 He is a reality star, and he appears on the E! Network reality show Total Bellas alongside his wife Brie and her twin sister Nikki. Bryan also occasionally stars on Total Divas the E! reality show that follows female WWE stars.
The pro wrestler's 2020 net worth is estimated to be about $10 million.
Daniel Bryan wife
After almost three years of dating, Daniel Bryan and Brie Bella got engaged on 25th September 2013. The star proposed to his then-girlfriend with a 1.5-carat European diamond ring on a hilltop after a hike during a romantic trip.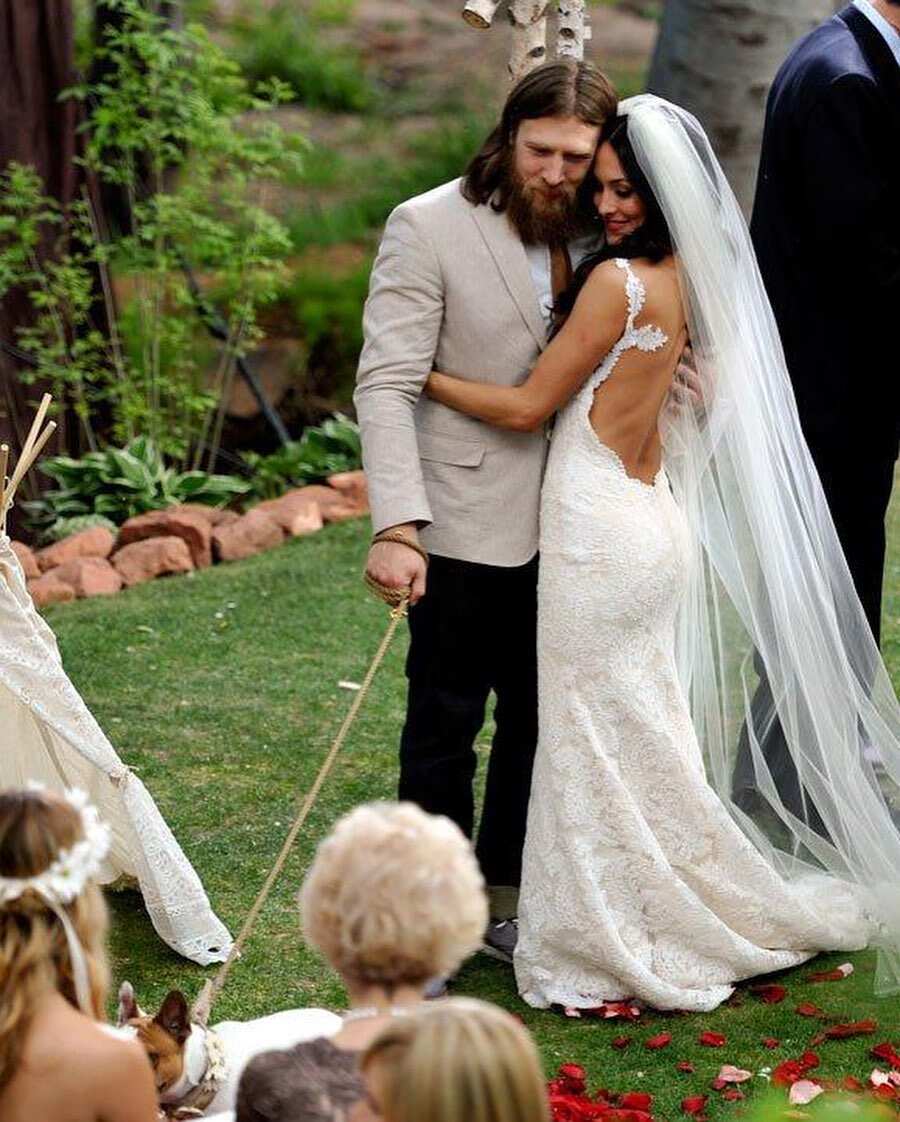 Almost seven months later, after their engagement, the lovebirds tied the knot on 11th April 2014. The beautiful outdoor ceremony was held at the L'Auberge de Sedona luxury resort in Sedona, Arizona.
The bride's twin sister Nikki was the maid of honor, and the wedding was attended by many celebrities including Nikki Bella's then-boyfriend, John Cena. In 2018, they celebrated their fourth wedding anniversary on an episode of Total Bellas.
Daniel Bryan daughter
In October 2016, two years after their wedding, Brie Bella announced that she and her husband were expecting their first baby together.
Birdie Joe Danielson was born over a week after her due date on 9th May 2017 at 11:58 pm. The couple shared the great news with their fans three days later on Brie's Instagram page.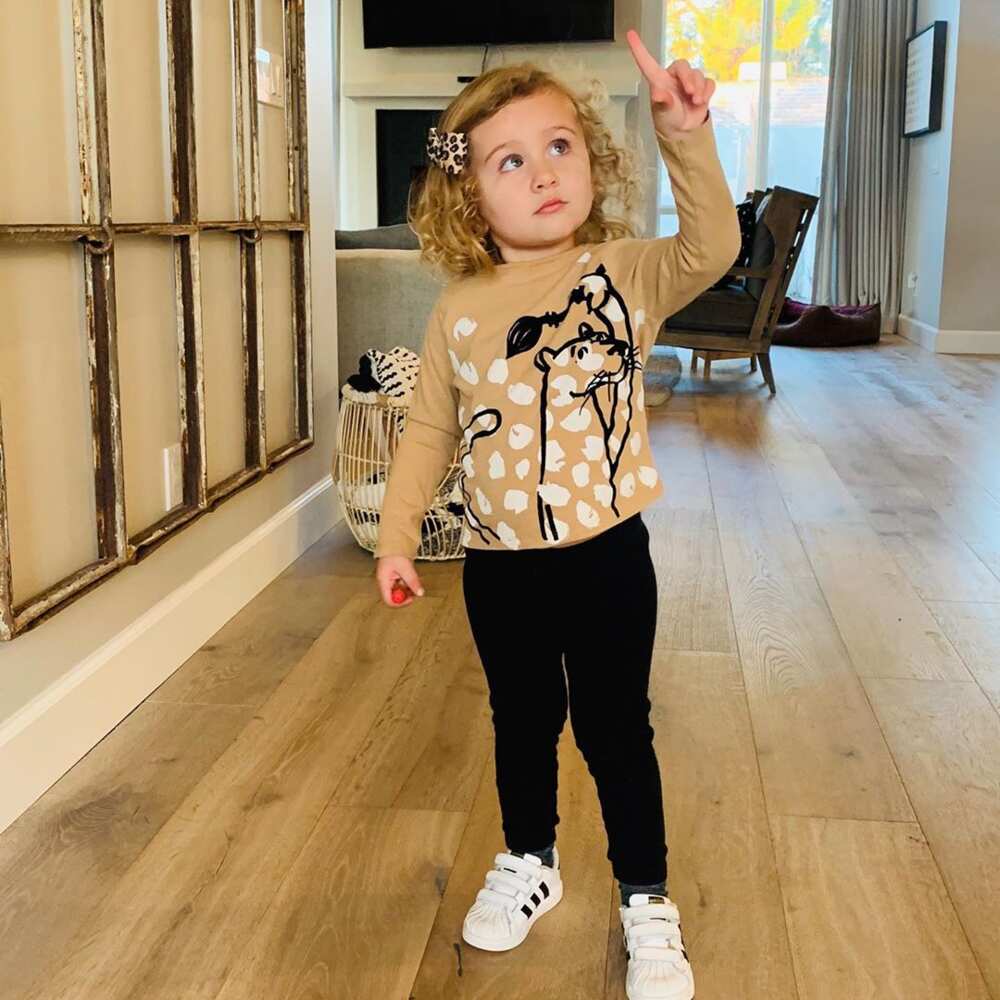 Birdie is almost three years now. Daniel and Brie are also currently pregnant. The Bella twins are expectant at the same time, having found out their pregnancy results days after one another.
According to the sisters, they experience the same first term symptoms, and their due dates are about a week and a half apart.
Is Daniel Bryan a vegetarian?
In 2009, after a series of infections throughout the year, the professional wrestler decided to cut meat out of his diet and adopt a vegan diet. According to the star, his immune system was quite weak, and his body could not digest meat and fight off bacteria at the same time.
After three years of veganism, the wrestler faced new dietary troubles. Due to overindulgence and overreliance on soy to supply protein to his diet, he developed an intolerance to the product.
As a result, he has had to re-introduce eggs and meat into his diet. The star and his wife both adhere to a vegetarian diet and are raising their daughter to be vegetarian.
Apart from adopting a healthier lifestyle, he is also quite environmentally conscious. On multiple episodes on Total Bellas, the star has been shown urging his family members to reduce their consumption of plastic.
In January 2019, he traded in his traditional WWE leather belt in favour of one that was made from 100% sustainable organic hemp and carved from a naturally-fallen oak.
On 9th March 2020, the star suffered an embarrassing wardrobe malfunction where during an Elimination Chamber match, his opponent Drew Gulak pulled down his trunks and exposed Bryan's genitalia to the viewers.
Despite the embarrassing moment, Daniel still won the match
Daniel Bryan has had quite the journey both in his professional and personal life. Despite his ups and downs, he keeps coming back stronger than ever. We wish him and his wife all the best as they prepare to welcome their second child.
Source: Legit.ng