When you hear the name Dean Gaffney, what is the first thing that comes to your mind? You would probably be thinking of the guy who acted as Jackie Robinson in the EastEnders, a British soap opera which aired in 1993. He has also featured on stage and television in comedy, drama and advertisements. He performed in the London West End production of playwright Samuel Beckett's Waiting for Godot.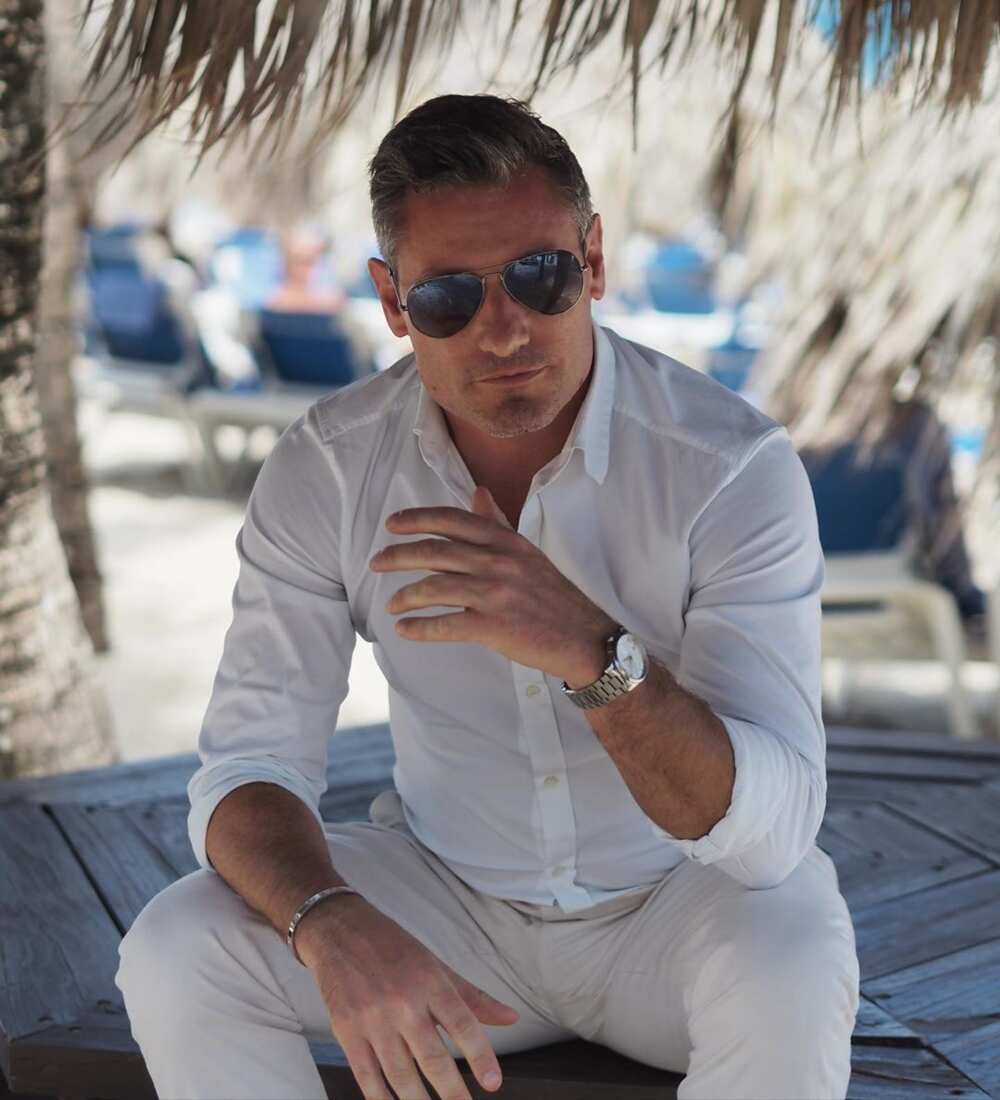 Who is Dean Gaffney? He is an English actor. He commenced his career in the year 1991, and he is still doing exceptionally well until now. His role as Jack Robinson in the BBC soap opera was first circulated in 1993, and he continued in the role for over ten years. He competed in the ITV series, I'm a Celebrity...Get Me Out of Here! in 2006, and he won the fifth position. He had severe head wounds in 2013 when the vehicle he was traveling in collided with the central reservation in Derby.
Dean Gaffney Eastenders profile summary
Full name: Dean Martin Gaffney
Date of birth: 14th of February, 1978
Birthplace: Hammersmith, London, England, UK
Age: 42 years old
Birth sign: Aquarius
Hair color: Light brown
Eye color: Blue
Height: 5 feet and 5 inches (1.65 m)
Profession: TV Actor
Net worth: $4 Million
Weight: 70 kg
Nationality: British
Ethnicity: White
Sexuality: Straight
Marital status: Single
Children: Charlotte and Chloe
Background information on Dean Gaffney
Dean was born in Hammersmith, London, United Kingdom. So, if you have been asking, where is Dean Gaffney from? He is from the same place he was born, Hammersmith. He is one of the celebrities famous for the date, 14th of February. His birth sign is Aquarius, and he has a ruling planet of Uranus.
Dean attended St Mark's Catholic School, Hounslow. He further trained at the Sylvia Young Theatre School in Marylebone and the Corona Theatre School in Kew Bridge where he was equipped and skilled to become an actor.
In January 2013, he suffered serious head injuries when a car he was traveling in collided with the central reservation on the A38 in Derby. Dean admitted that he had not been wearing his seat belt at the time of the accident. According to him, "It could have been a lot worse. One inch down and I would have been blind. One inch up and I would have been brain-damaged."
How old is Dean Gaffney?
Dean Gaffney age is 42 years, although he looks younger than his age. He was born on the 14th of February 1978.
Gaffney's family
Information about Dean Gaffney family background, especially the parents, are not available. However, he has a brother named Gary and twin daughters. He once angrily confessed that his brother does not exist to him after Gary raised an allegation against him during a chat and exposed his secret.
Dean Gaffney's career
The role that Dean played in EastEnders as Robbie Jackson is what made him more popular. He retained the character in the drama, which aired in December 1993, for eleven years before the executive producer of the show, Louise Berridge, dismissed him alongside Bindya Solanki in 2003. Bindya played the role of his girlfriend in the soap opera. On the reason for their dismissal, the producer stated that they felt that Gaffney and Louise had reached the limit of their natural course in the show.
However, Gaffney returned briefly for a visit in 2004 and appeared in the soap opera. This was for Sonia Jackson's wedding, his on-screen half-sister. Then, it was again announced in October 2009 that the actor was going to reprise his role briefly as Jackson. He went on to do the same as part of Cousin's departure from the show.
Interestingly, on the 17th of April, 2017, Gaffney returned full-time to the soap, but due to his behavior off-set, he was written out of the soapie in 2019. Before then, he had taken part in the ITV reality television series, The Club, in 2003. Additionally, he appeared on the 2006 series of the ITV reality series, I'm a Celebrity...Get Me out of Here! Eventually, after making it to the fifth position, he had to leave the jungle following a double eviction on Thursday, 30th of November, 2006.
Gaffney, along with two other celebrities, Richard Blackwood and Samantha Fox, took on the management of a bar in a London club named Nylon and competed for the award, The Most Successful Bar Manager. This was a success story as Dean Gaffney eventually emerged winner of the prize.
How much is Dean Gaffney worth?
According to Celebrity Net Worth, Dean Gaffney net worth is estimated at 4 Million Dollars. He has made this much from his appearances on television shows and movies that he starred in.
Who is Dean Gaffney married to?
The English actor was never married but was in a relationship for twenty-two years. Dean Gaffney wife-to-be was Sarah Burge who doubles as the mother of his kids. These love birds were heads over heels for each other. Dean met her when he was a teenager. But then, there is no concrete information if she was his first love or not.
The childhood lovers never got married before they broke up their relationship due to cheating claims. He also admitted that he had an affair while appearing on I'm a celebrity soap opera. Then, he acknowledged that Sarah had been a great mother, but it was the right time for them to go their separate ways and continue with their individual lives.
While together, Sarah Burge bore a set of twin daughters for him: Charlotte and Chloe. Apart from Sarah, there was a report that the EastEnders actor had a fling with Rebekah Ward, a 25-year-old lady who was only three years older than Dean Gaffney daughters. Consequently, his daughters had to ban him from having anything to do with younger women.
Dean Gaffney has made a name as one of the best actors to watch out for in the entertainment industry. Despite the challenges that he had faced in his relationship, he seems not to relent. He also makes sure that they do not affect his acting career.