Nigeria president's salary: how well-paid is the position?
The president of the Federal Republic of Nigeria is the head of state and head of government. They direct the federal government's executive branch and are the commander-in-chief of the Nigerian Armed Forces. Like any other government employee, the head of state is also paid for the work they do. What is Nigeria's president's salary as of 2023?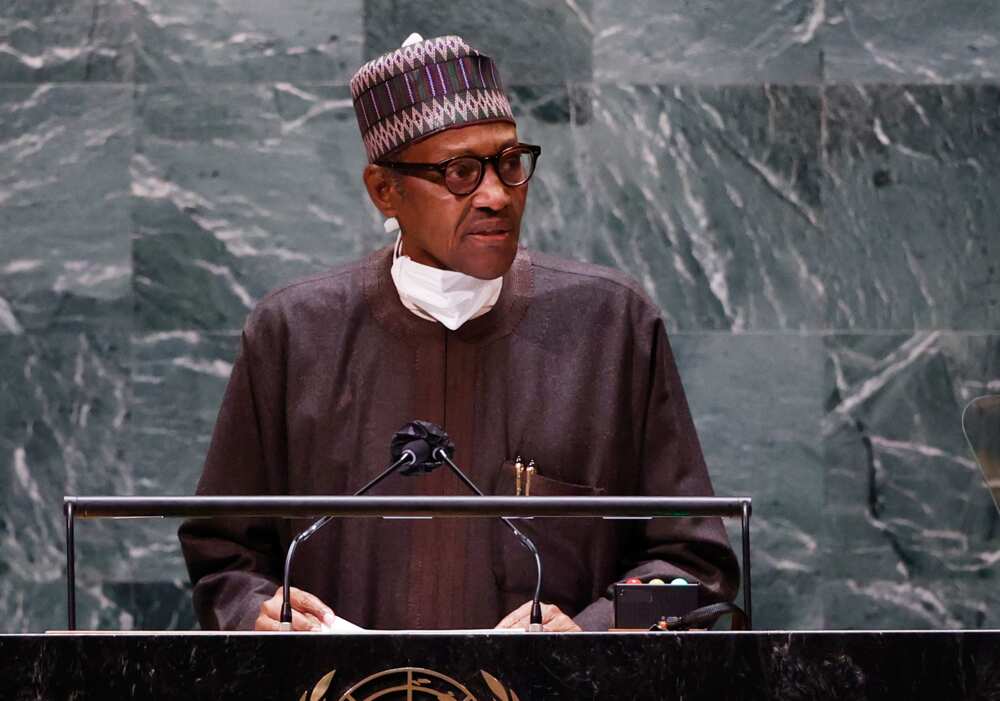 Nigeria's president has recently come under public scrutiny for his huge earnings in a country with a high poverty rate. Reports of the earnings of the president made many questions about whether he is taking more than his fair share while citizens live in dire financial situations. Subsequently, the Nigerian senate slashed the salary of their head of state in half due to a new remuneration policy.
How much is the Nigerian president's salary?
The president of Nigeria receives a basic salary of N292,892. If allowances are added to this basic salary, the total salary becomes N1,171,568 per month and an annual salary of around N14 million. This was after the new remuneration policy slashed the head of state's salary by 50% in 2017.
The Nigerian president's salary is far higher than other political office holders in Nigeria, such as governors, senators, and other government officials. This amount comprises the basic pay and allowances given to the head of state to cover their living expenses.
The amount of money the president receives is determined by the Revenue Mobilization Allocation and Fiscal Commission (RMFAC) which holds the authority to decide a political officeholder's fair remuneration.
President's salary in Nigeria breakdown
Nigeria's president earns a wage from the nation's consolidated revenues, including taxes, import duties and multiple other revenue streams.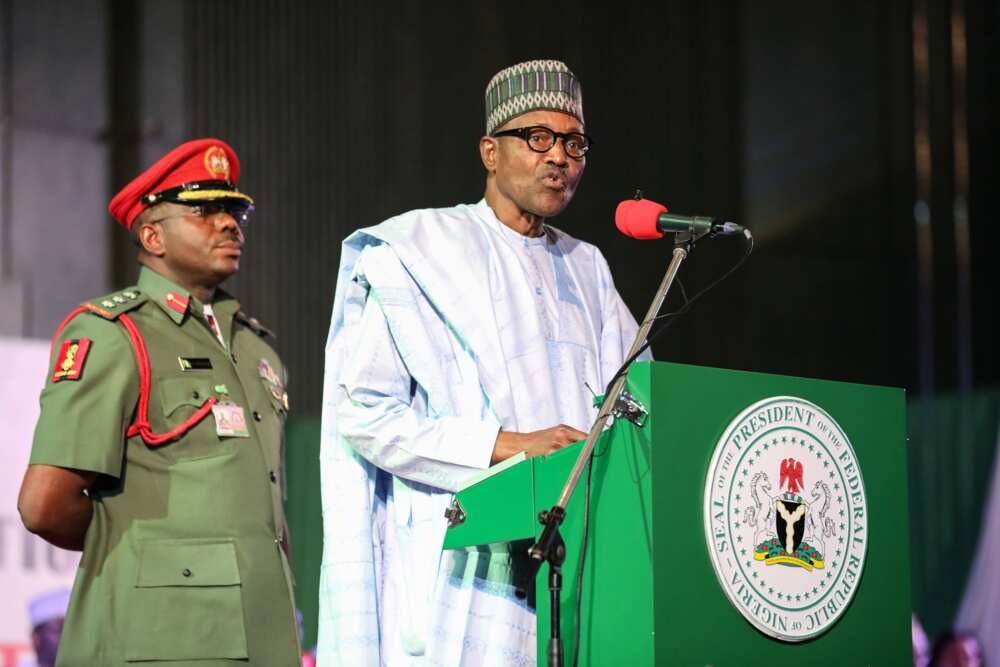 In addition to their annual earnings, the head of state receives several other benefits. These include regular allowances such as:
N1,757,350 as a hardship allowance, equivalent to 50% of their base pay.
N8,786,762 for the consistency allowance, equal to 250% of the basic salary.
N351,470 as a leave allowance covers 10% of their basic salary - all annually!
The federal government provides some unpaid allowances, such as furniture and accommodation. Others, such as medical allowances, are given when the head of state is in need.
Regular duty and estacode allowances are paid per night spent away from home on official assignments. They are given after four years.
Additionally, he obtains an outstanding vehicle loan worth 40% of his basic salary. He must reimburse an amount totalling up to N12,126,290 before the term expires.
On top of the salary and allowances, the Nigerian head of state also receives several other benefits, such as regular security details, access to official vehicles, aircraft and helicopters, a fully-furnished presidential villa, clothing, entertainment, and personal assistance.
What is the real name of the Nigerian president?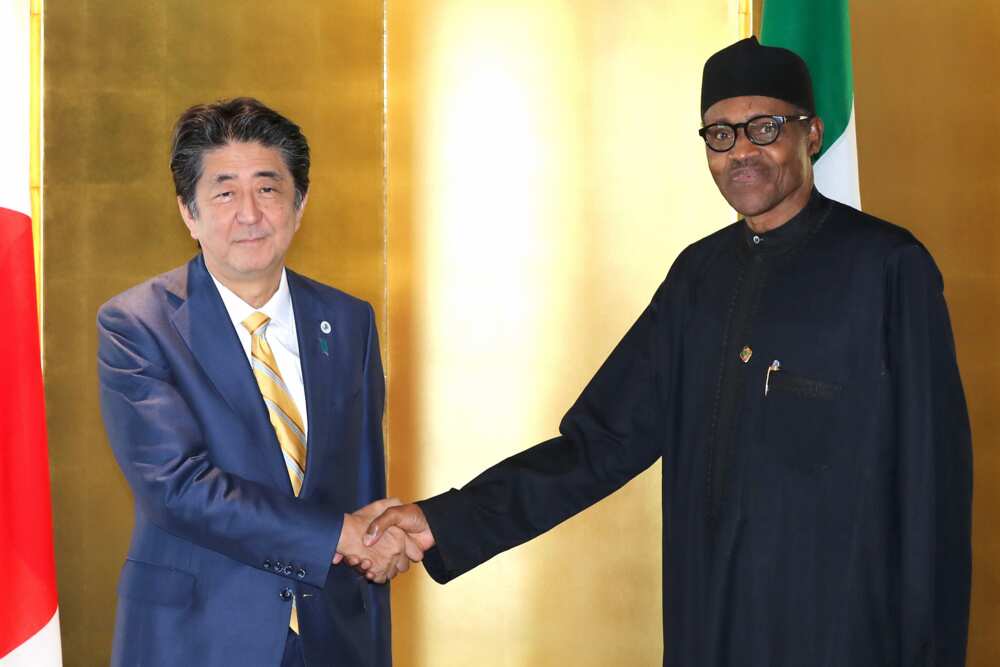 The name of the current Nigerian president is Muhammadu Buhari. He was re-elected in February 2019. He won the presidential seat in 2015, defeating incumbent President Goodluck Ebele Jonathan. In February 2019, he defeated his closest rival, Atiku Abubakar, by close to 4 million votes.
Generally, government officials are well-paid, despite recent salary cuts. For instance, the Nigeria President's salary is a topic of much discussion and speculation in the country. Despite being one of the largest economies, the earnings of the head of state remain a matter of concern for many citizens who feel it may not be in line with the average income of the population. However, the salary is subject to review and revision based on the country's economic and political conditions.
READ ALSO: NYSC registration: guidelines, requirements, documents, portal
Legit.ng recently published an article containing NYSC registration guidelines, requirements, required documents, and other information about their portal. The National Youth Service Corps (NYSC) is a one-year program for recent college graduates under the age of 30.
This program is intended to instil discipline in young people while teaching them to be patriotic and loyal to their country. If you have completed your tertiary education and want to join the National Youth Service Corps (NYSC), you can do so through their online registration portal.
Source: Legit.ng