Bob Iger bio: wife, children, height, net worth, latest news
Bob Iger was the CEO of The Walt Disney Company for the last 15 years. He resigned recently, passing the privileges to Bob Chapek. What did the former CEO accomplished when he was in charge of the biggest animation company in the world, and what is he going to do next?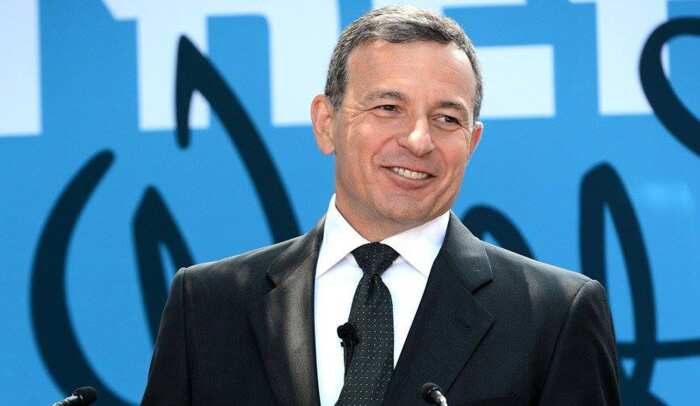 There have been a lot of talks about Bob Iger CEO Walt Disney stepping down and giving his important role to someone else. Now that he resigned, a lot of people are curious to know why exactly he made this decision, as well as check out various facts about his life and career.
Profile summary
Full name: Robert Allen Iger
Birthday: February 10, 1951
Age: 69 years old
Birthplace: New York City, United States
Education: Ithaca College
Height: 6 feet 1 inch (1 m 85 cm)
Nationality: American
Occupation: Media executive, film producer, former CEO of The Walt Disney Company
Wife: Kathleen Susan (divorced), Willow Bay (married in 1995)
Children: 4
Biography
The businessman was born in New York City to Jewish parents, Mimi and Arthur. His father was a Navy veteran in World War II, and also had high positions at the Greenvale Marketing Corporation. His mother was a high school teacher. The young boy was raised in Oceanside, and he loved reading books since he was a child.
Bob Iger education was at the Ithaca College, and he graduated with a Bachelor's degree in Television and Radio. His media career began in 1972 when he became a television host. For a while, he wanted to become a news anchor.
In 1974, he started his work at the American Broadcasting Company. With time, he got promoted to the head of ABC Entertainment and later to the president of the ABC Network. In 1994, he became the chief operating officer of Capital Cities/ABC.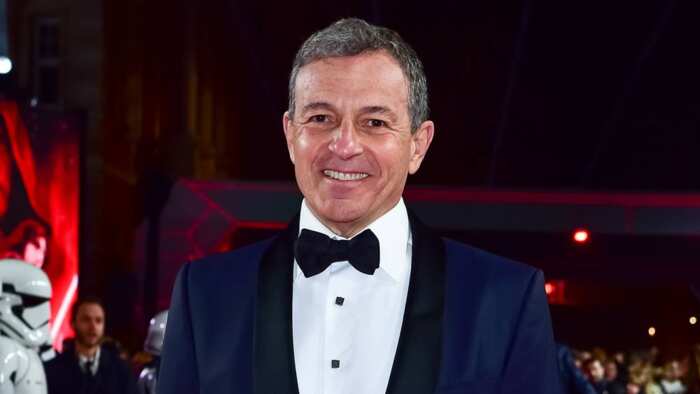 Two years later, the Walt Disney Company purchased his network and changed its name to ABC, Inc. Despite that, he still remained in charge of it until 1999, when he was appointed as the Walt Disney International president. His responsibility was to oversee various international operations.
In 2000, he became the COO of Disney, working under the former chairman Michael Eisner. Five years later, he replaced Eisner as CEO of the company, approved by Walt Disney's nephew Roy.
What has Bob Iger done for Disney?
Bob Iger accomplishments at the large animation conglomerate include buying such companies as Pixar, Marvel Entertainment, Lucasfilm and 21st Century Fox. By acquiring these companies, Disney generated a lot of profit, mostly from movie releases. Additionally, he aided the creation of the streaming service Disney+.
Recently, the news broke out that Bob Iger resigns from his long-time position as the famous animation company's leader. He commented that he did not want to be in charge of this conglomerate anymore, and said this was a perfect time for the company to transition to the new management. His namesake Bob Chapek replaced him as the new CEO, and Iger said that he has the utmost confidence in him.
As for Iger, he will still remain at the company for a while. He is now an executive chairman of the animation giant and will remain in this position until 2021. He is going to focus on various creative endeavors and assist his successor in his adaptation to the new role.
Bob Iger age
Today, the former CEO is 69 years old. Bob Iger birthday is February 10, 1951.
Bob Iger height
The ex-CEO's IMDb profile states that his height is 6 feet 1 inch, or 1 m 85 cm.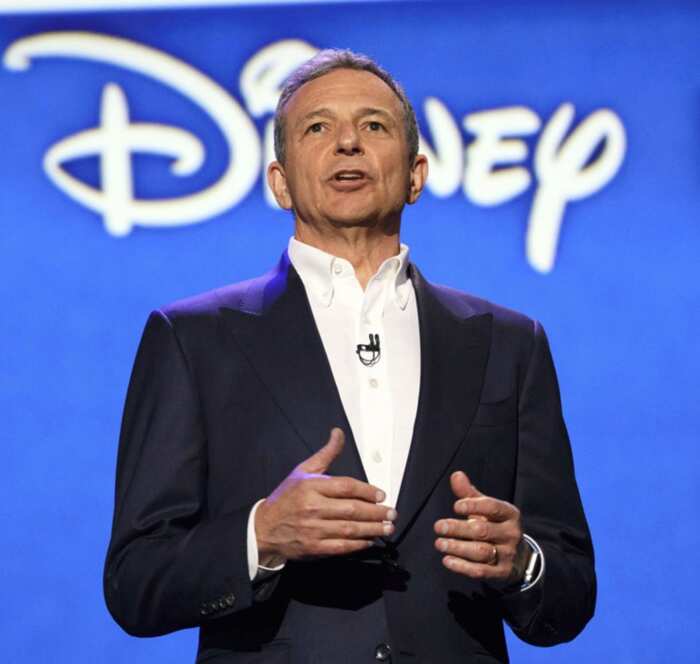 This means that he is quite a tall man.
Bob Iger net worth 2020
How much is Bob Iger worth? According to the Forbes website, the net worth of this successful man is a whopping $690 million.
Bob Iger annual salary
The same website tells us that Iger's salary is $65.6 million, which is 1,424 times higher than the average company employee's pay.
Personal life
The businessman has been married twice; his first wife was called Kathleen Susan, and they had two daughters together. In 1994, their marriage ended, and they went their separate ways.
Currently, the previous Disney CEO is happily married to his second wife, Willow Bay. Their wedding took place in 1995, a year after he divorced Kathleen.
Bob Iger wife is a former model who appeared on various magazine covers and was signed with Ford Models agency. Later, she changed her occupation to journalism - one of her most famous TV appearances was hosting the program "Moneyline" on CNN. She also works in the education sphere - she is a dean of the USC Annenberg School for Communication and Journalism. Sometimes, she shares pictures with her husband and children on Instagram. Their marriage was blessed with two sons.
As for Bob Iger children, his elder daughters with his former wife, Kathleen, are named Amanda and Kate. His sons with Willow are named Robert and William. The famous businessman often spends time with their wife and children, and they frequently watch shows, such as "The Crown". After resigning from such an energy-consuming position, he will have even more time to dedicate to his family now.
Bob Iger has stepped down from his respected position recently, and time will tell whether his successor is able to make positive decisions for the company.
Source: Legit.ng News