Caelynn Miller-Keyes bio: Life before and after Bachelor
Caelynn Miller-Keyes is a well-known beauty pageant titleholder in America. She was crowned Miss Virginia Teen USA 2013 and Miss North Carolina USA 2018. However, it was her participation in The Bachelor that made her hit headlines in mainstream media.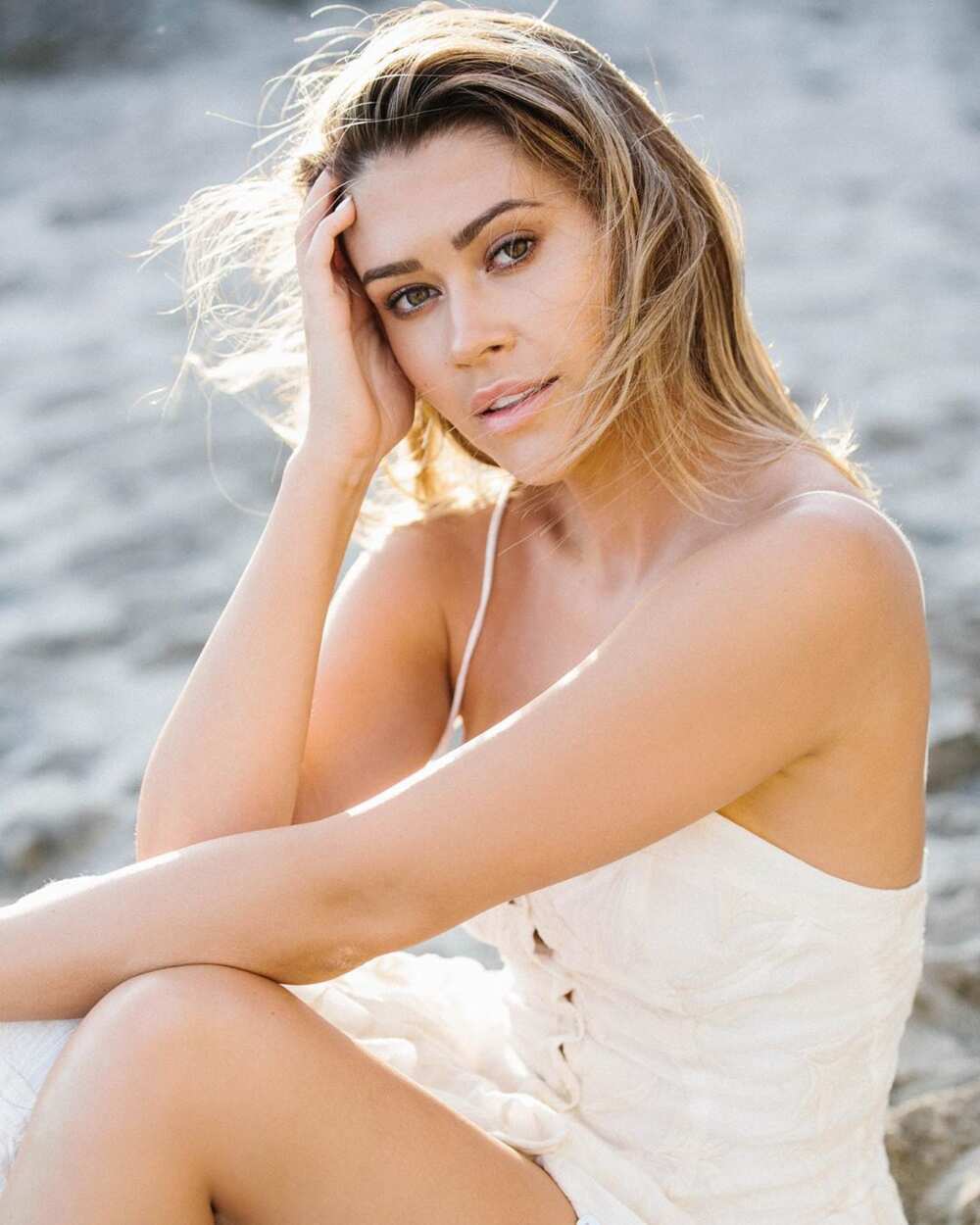 Miller-Keyes gained a large following from her appearance on The Bachelor. She has a vibrant social media presence and is always giving fans a peek into her life via her Instagram page and Twitter handle. She has 1.5 million followers on Instagram.
Profile summary
Name: Caelynn Marie Miller-Keyes
Date of birth: June 15, 1995
Place of birth: Fredericksburg, Virginia, United States
Age: 24 years
Nationality: American
Ethnicity: Native American
Occupation: TV personality, model
Height: 1.68m
Zodiac sign: Gemini
Background
Caelynn Miller Keyes parents are Jai-Leah Miller and Jerry Keyes. She was brought up by her mother, Jai-Leah, and stepfather, John Kamenicky.
Her paternal grandmother was the first female head of the FBI in Los Angeles, California. She is also her confidante. Her mother and maternal grandma are Native Americans.
What is Caelynn Keyes ethnicity? She is Native American.
At the age of two, she was diagnosed with a rare disease called encephalitis. The doctors said she might not walk again. However, she overcame this illness.
She studied at Stafford High School and Virginia Commonwealth University. At the university, she studied Broadcast Journalism.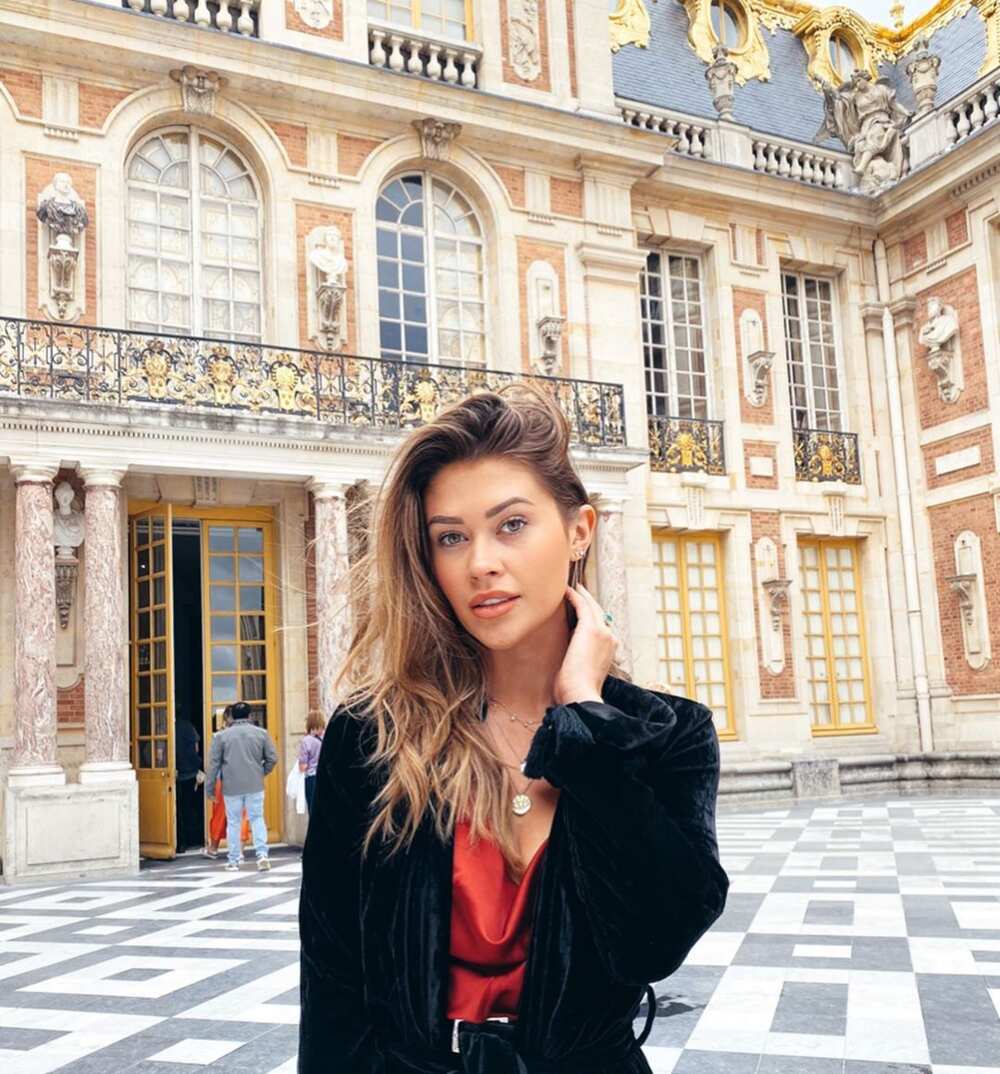 Career
What does Caelynn do for a living? She has had a career in pageantry and reality TV shows.
Upon graduation from university, she moved to Ashville. She worked as a social media consultant for a while before signing up for the North Carolina beauty pageant of 2018.
Beauty pageantry
Her career in beauty pageantry began at age 16. She competed for the Miss Virginia Teen USA 2013 title and won. Three years later, she took part in the Miss Virginia USA pageant and became the third runner-up. In 2017, she competed again for the same title and became the first runner-up.
The model competed for the Miss North Carolina USA 2018 title. She represented Asheville and won. This title allowed her to participate in the Miss USA 2018 competition. She represented North Carolina.
She championed for sexual assault awareness at Miss USA and became the first runner-up. However, after her reign, she was not present to crown her successor because she was already filming forThe Bachelor.
Television
At the age of 23, Caelynn joined season 23 of The Bachelor. The star in this reality TV show was Colton Underwood. He was a former professional football player.
The filming for this season lasted through the fall of 2018. The American Broadcasting Company (ABC) divulged on December 6, 2018, that Miller-Keyes would be a contestant.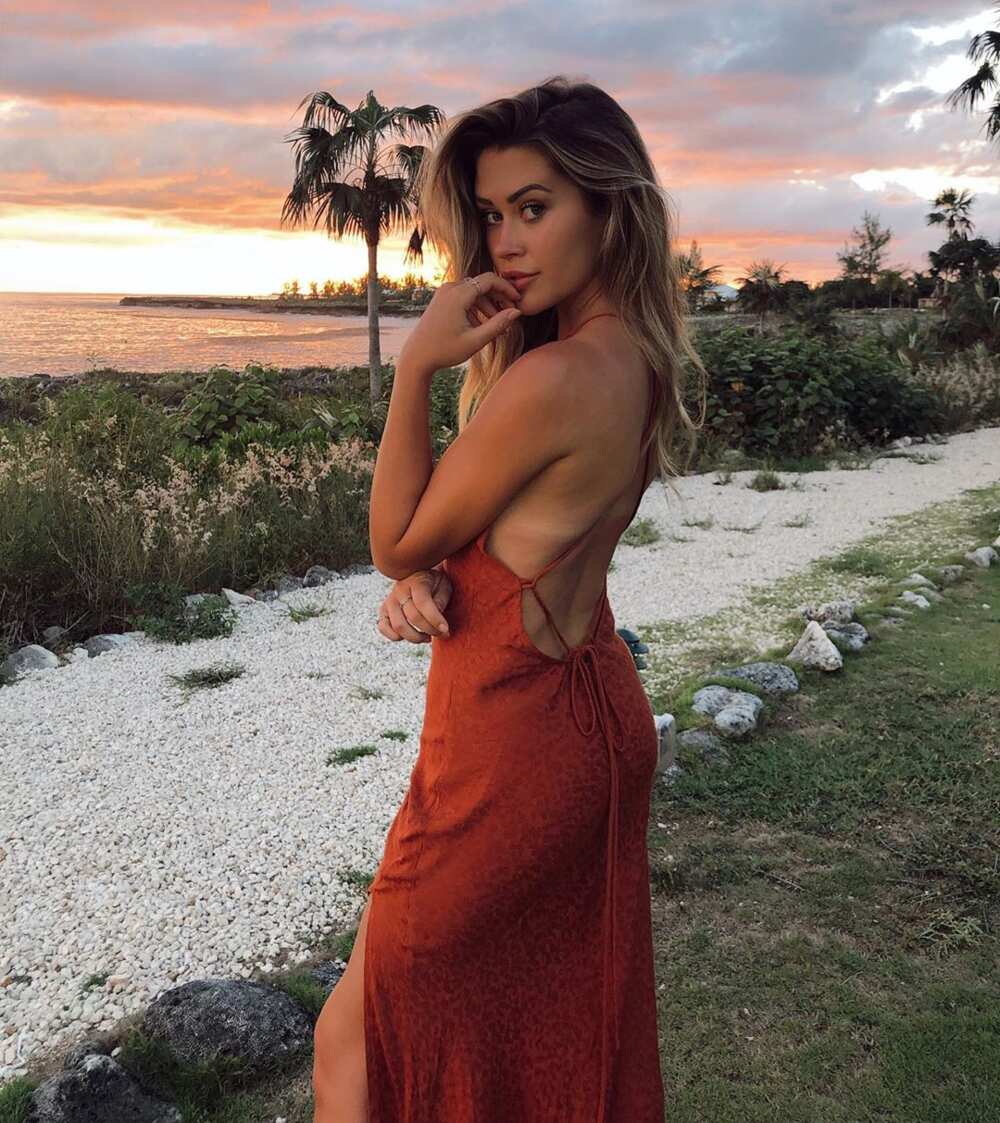 It is in The Bachelor that Miller-Keyes disclosed more details about her sexual assault. Caelyn The Bachelor did this in an interview with Underwood and in the presence of viewers. She explained that she and some of her friends were drugged and sexually molested.
It was some of her male friends who disgraced her this way. These boys also took pictures of her when she was immobilized. Only one boy got expelled from college following this incident. The rest got away with no punishment.
This opening up endeared her to viewers. She received a lot of praise and was considered a voice for the Me Too movement. Caelynn Bachelor was placed fourth. She got eliminated by Colton on February 25, 2019.
Upon leaving The Bachelor, she joined Bachelor in Paradise six months later. This was in August 2019. She did create drama in the first week of the show by falsely accusing Blake Horstmann of misleading her. According to Caelynn, she and Blake had been in an exclusive relationship prior to appearing on the show.
She also said that Blake had asked her to keep their affair secret only for him to cheat on her with Kristina Schulman. On hearing these accusations, Blake had no choice but to reveal the truth. He did this by sharing text messages to show that he did not lead her on.
According to Blake, they were in a casual, consensual relationship. Caelynn Bachelorette chances were high, and she was not looking for a serious relationship at the time.
Although she was not picked to be the next Bachelorette, she went on to star in the spin-off. Blake used this as proof that she was never invested in the relationship.
Fans turned against her arguing that since she was an advocate of sexual abuse victims, Caelynn The Bachelor should not have used her platform to accuse Blake falsely.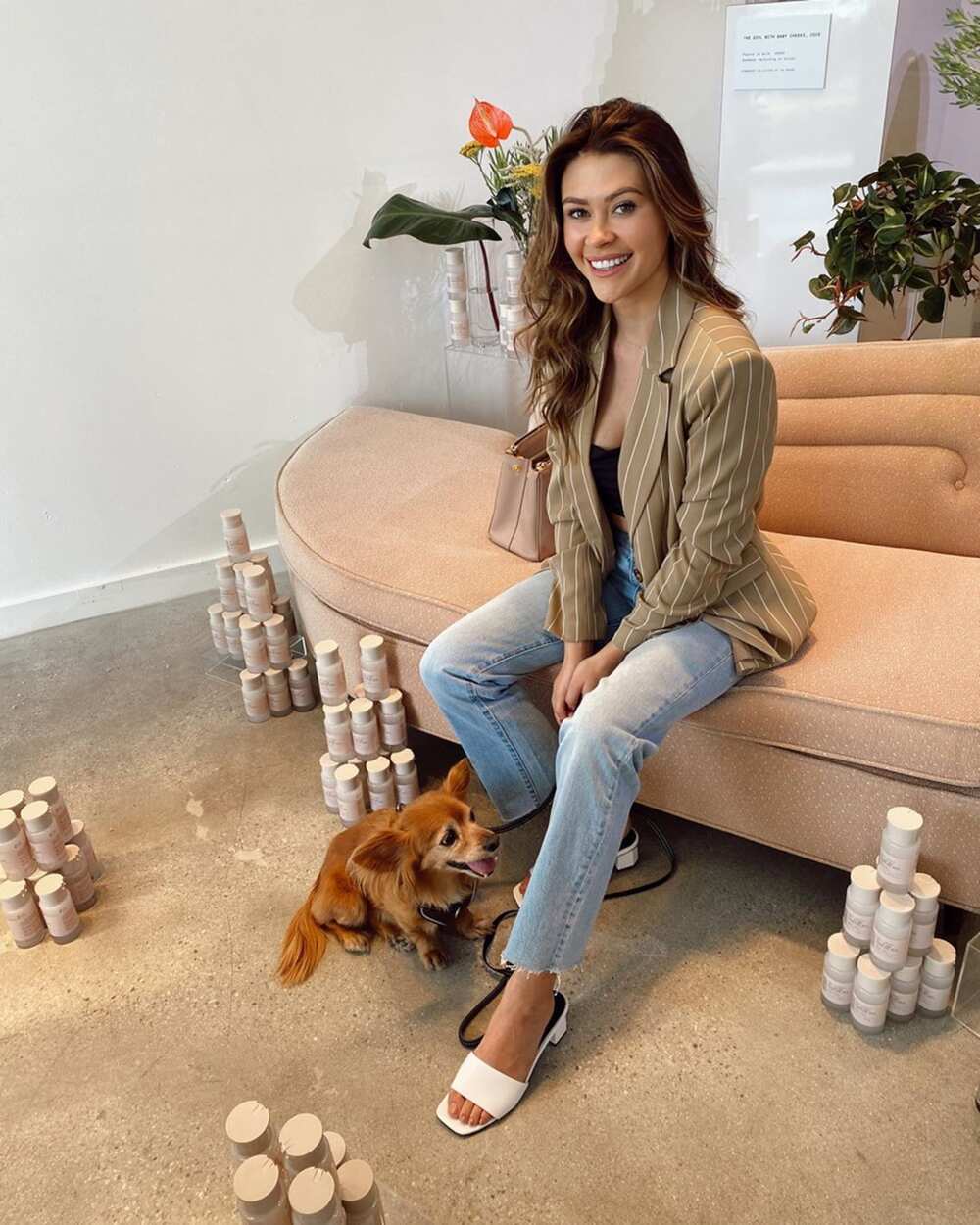 The drama eventually blew over and in season 6 of Bachelor in Paradise, she began a relationship with Dean Unglert. Dean left the show abruptly and Caelynn, together with fellow cast member Kristina, started gravitating towards Connor Saeli.
Connor decided to date Caelynn. However, this was not the end of the Caelynn Miller and Dean story.
Are Dean and Caelynn together?
Dean joined season 6 of Bachelor in Paradise at a time when his story of a love triangle in season 4 was still fresh in people's minds. His reputation, as a result, was wanting.
He got attracted to Caelynn who was apprehensive at first. She eventually gave in despite Dean's casual approach to relationship matters.
Dean made no promises and even told her that he was not ready for a serious relationship. In fact, on Miller–Keyes's birthday, he broke her heart. The birthday coincided with the rose ceremony at the beach. Dean handed her a rose and left the beach immediately after. That was when he quit Bachelor in Paradise Season 6.
So, are Caelynn and Dean still together? One week after quitting, Unglert returned to the show. He begged Caelynn to give him another chance.
She said yes, and they left the reality show together. Caelynn Miller and Dean have since said that they are not settling down any time soon. This is because they have only known each other for six months.
Are Dean and Caelynn still together? Based on the pictures that they are posting on their Instagram accounts, they are and they seem to be very happy. There is speculation that they recently had a secret engagement and wedding.
The responses Caelynn gave to her fans when asked about this issue have fueled speculation. Dean was also spotted at an airport with a wedding band on his ring finger.
All fans can do is watch Caelynn and Dean now to see their next move. At 24 and 28 years, respectively,y they still have enough time to decide what is best for their relationship.
Caelyn Miller-Keyes may have been one of the most controversial cast members of Bachelor In Paradise, but this does not take away her achievements to date. She seems happy with Dean, and we can only wait to see what she has in store for her fans.
Source: Legit