Kelly Dodd bio: age, partner, plastic surgery, RHOC
Kelly Dodd is an American TV personality who has made a name for herself in the Bravo reality TV show The Real Housewives of Orange County. This show was her first on-screen venture, and she is so dramatic that she has garnered a huge fan base. Here are all the details about this beauty who is often the subject of controversy.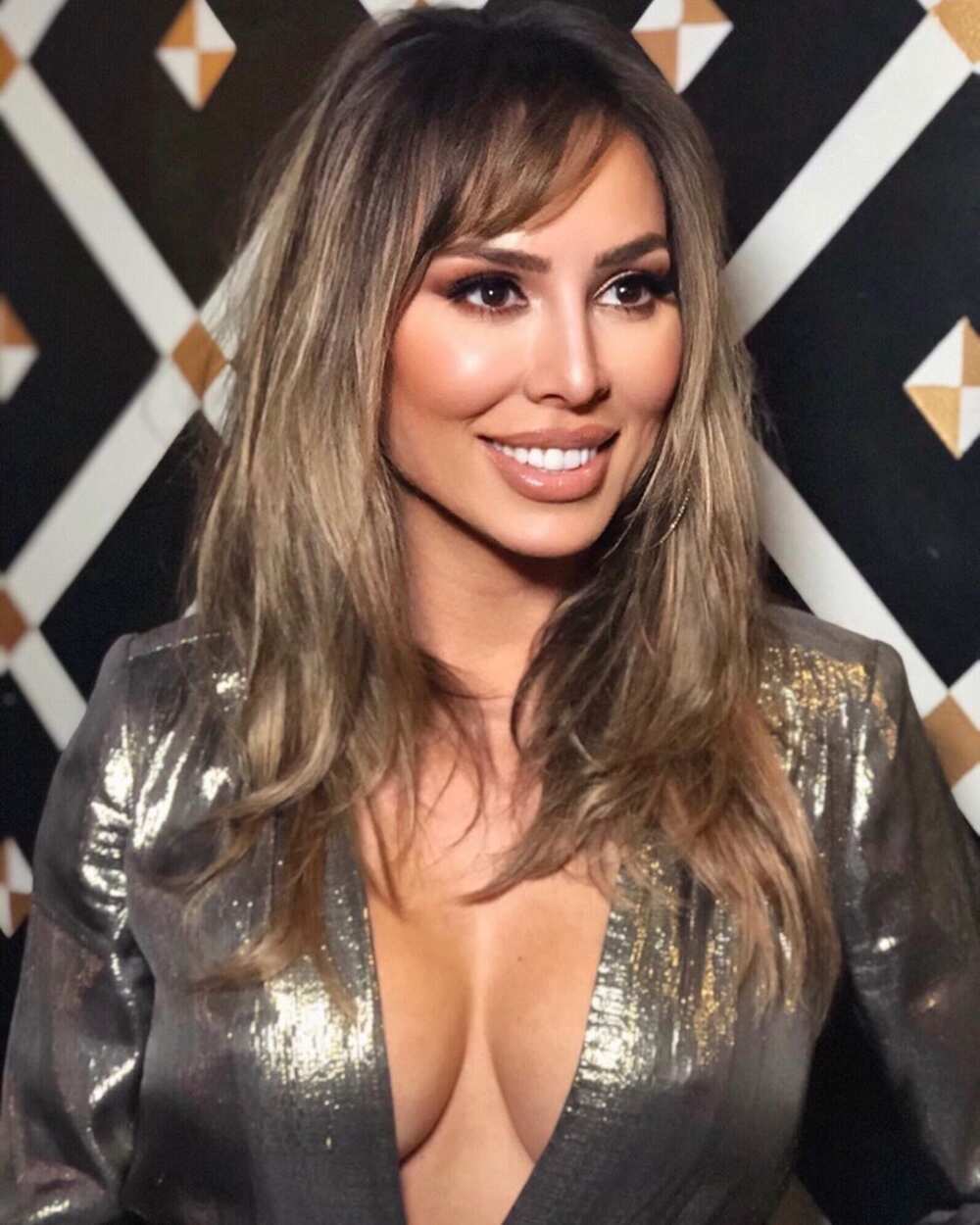 Before joining The Real Housewives of Orange County, she was a housewife and later a businesswoman. To date, she has various business interests, some of which have seen her partner with others. Her most recent co-owned business is Positive Beverage, a drink line.
Profile summary
Date of birth: September 26, 1975
Place of birth: Scottsdale, Arizona, United States
Kelly Dodd age: 44 years
Nationality: American
Ethnicity: Latin
Occupation: TV personality, entrepreneur
Kelly Dodd husband: Michael J. Dodd (m. 2006-2017)
Marital status: Engaged
Child: Jolie Dodd
Height: 1.73 m
Zodiac: Libra
Early life and family
Kelly was born in Scottsdale, Arizona, to parents Frank and Bobbi Meza. She has a brother by the name of Eric Meza.
She does not seem to get along well with her mother and brother. She tried to make up by living with them.
This was just a few months before she joined the reality show, The Real Housewives of Orange County. To date, the three still have a tense relationship.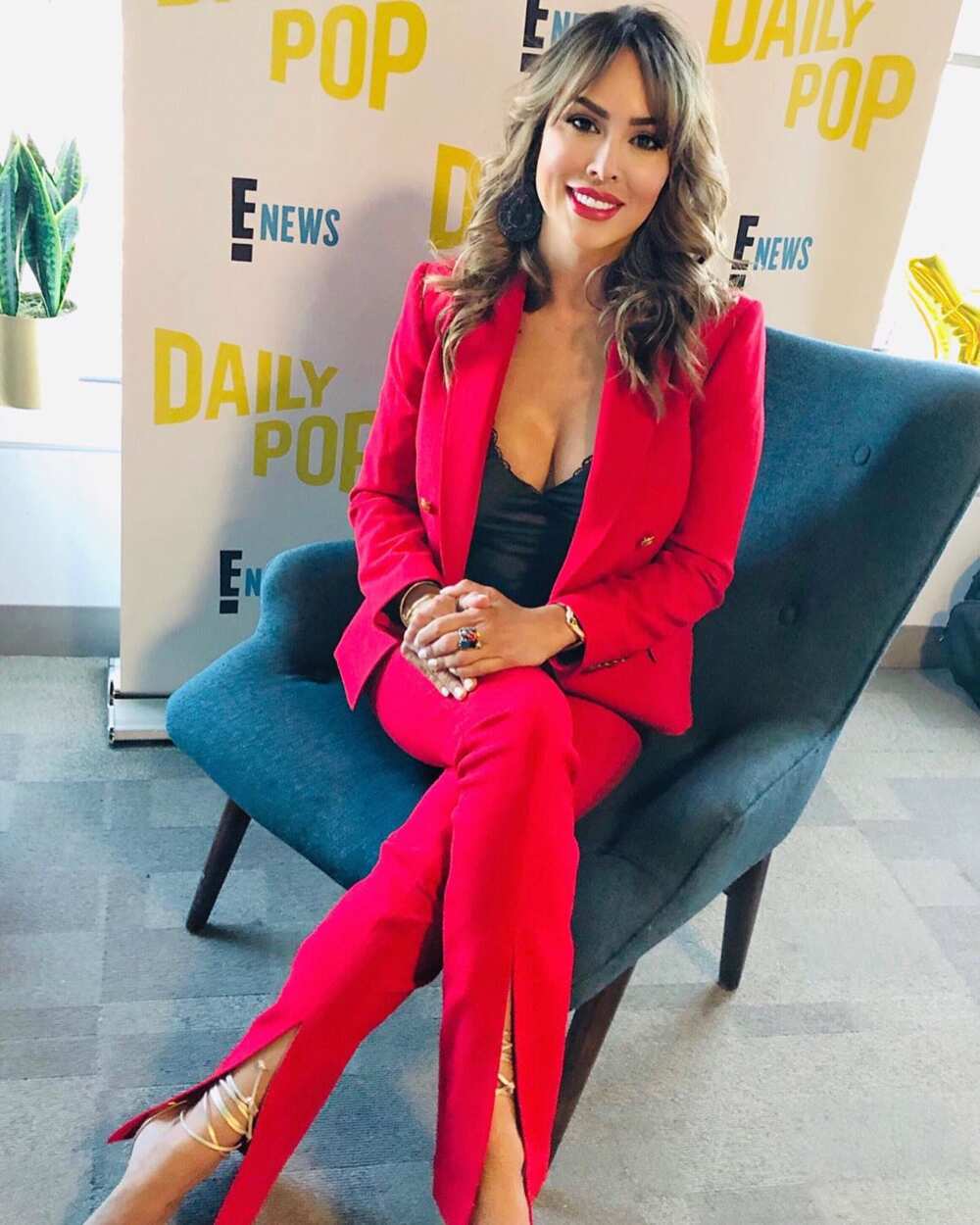 What does Kelly Dodd do for a living?
Before fame, Housewife Kelly was the Chief Operating Officer of a cosmetics company called Kiss Me Mirrors. The company, which was located in Newport, dealt with cosmetic makeup kits and mirrors. She was also the owner of this company.
Kelly Real Housewives OC recently announced that she co-owns a company that produces water and canned juice. It is called Positive Beverage.
The sparkling water comes in Perfectly Peach and Crisp Cucumber flavors. It is infused with calcium, electrolytes, potassium, and vitamins B12, C, and D. By the end of 2019, this beverage made it to the shelves of 196 Target stores across the USA.
Dodd has also talked about starting a new clothesline called No Skills. She made this announcement on Instagram but is yet to clarify on the launch dates.
She is also involved in brand endorsement and has so far endorsed Teami Blends, a blended tea product manufactured by a company based in Florida.
Who is Kelly Dodd? She is part of the RHOC cast, having joined the reality show in its 11th season on June 20, 2016.
The show focuses on several women who live in Orange County, California. These women include Tamra Judge, Vicki Gunvalson, Heather Dubrow, Kandi Burrs, Gina Kirschenheiter, Emily Simpson, and Shannon Beador. So far, she has appeared in four seasons.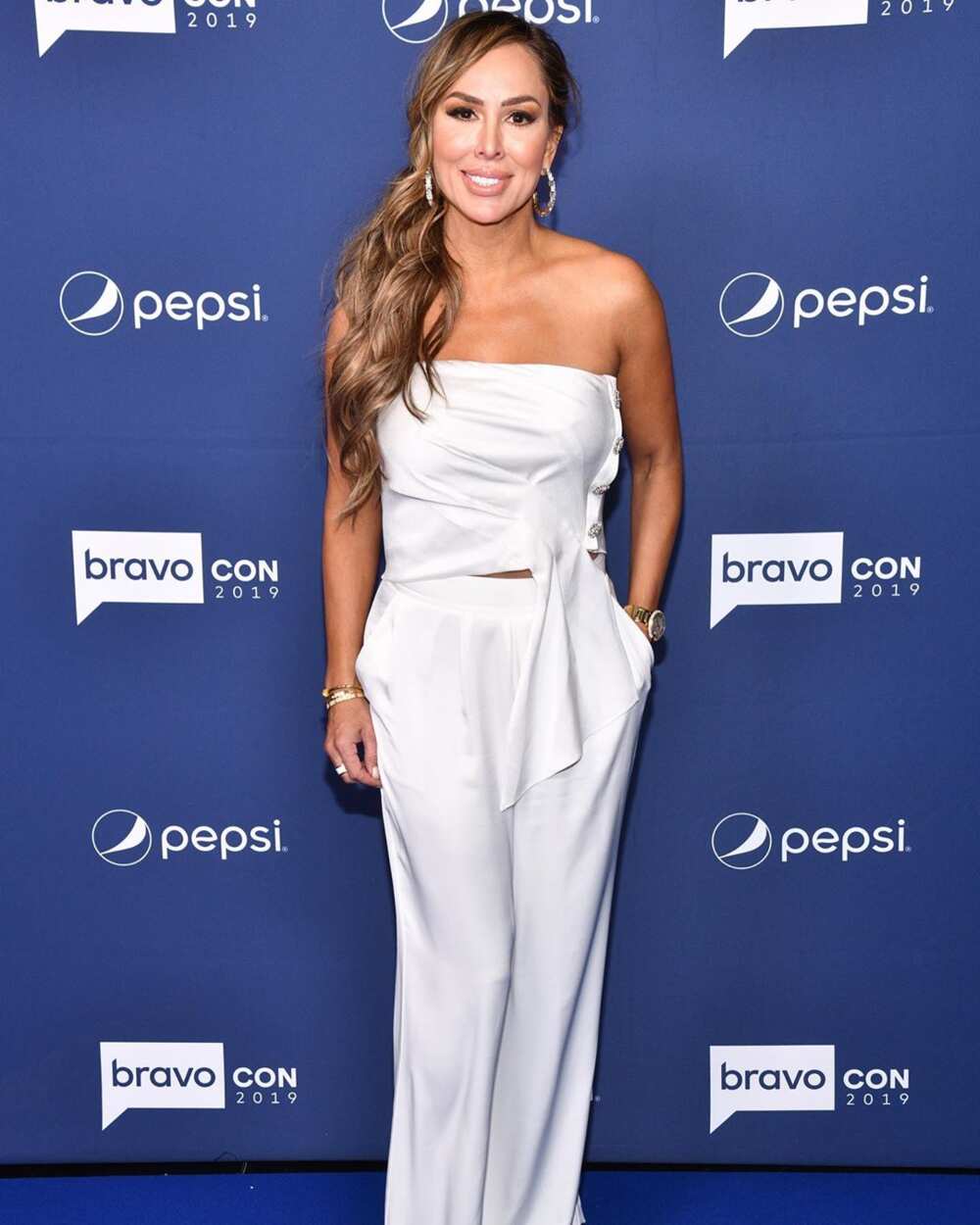 Kelly is one of the most dramatic RHOC cast members who often makes headlines for all the wrong reasons. From domestic violence and gold-digging accusations to her relationship with her estranged family, there is endless controversy surrounding this star.
Due to all the drama, she livens the show and has quickly become a fan favorite. She is courageous, assertive, and speaks out her mind.
There have been several cases of her being unkind to her fellow cast members especially Tamra Judge and Vicki Gunvalson. Gunvalson once accused her of being a gold-digger, so their tumultuous relationship comes as no surprise.
Kelly has also been accused of hitting both Shannon Beador and Gina Kirschenheiter. In Shannon's case, she hit her on the head as a joke. The joke ended badly because Shannon had to be admitted into the emergency room.
The star has anger management issues that cause her to react negatively at the slightest provocation. To find a solution to this, she attended anger management classes. She once took to Twitter to talk to her fans about this.
Marriage and relationships
Kelly Real Housewives of Orange County got married to Michael Dodd in 2006. He worked as the Chief Operating Officer of an educational toy company called Leapfrog.
He worked there from 2005 to 2016. Before then, he had worked at Executive Technology and Targus. They had one daughter, Jolie, who is now 13 years old.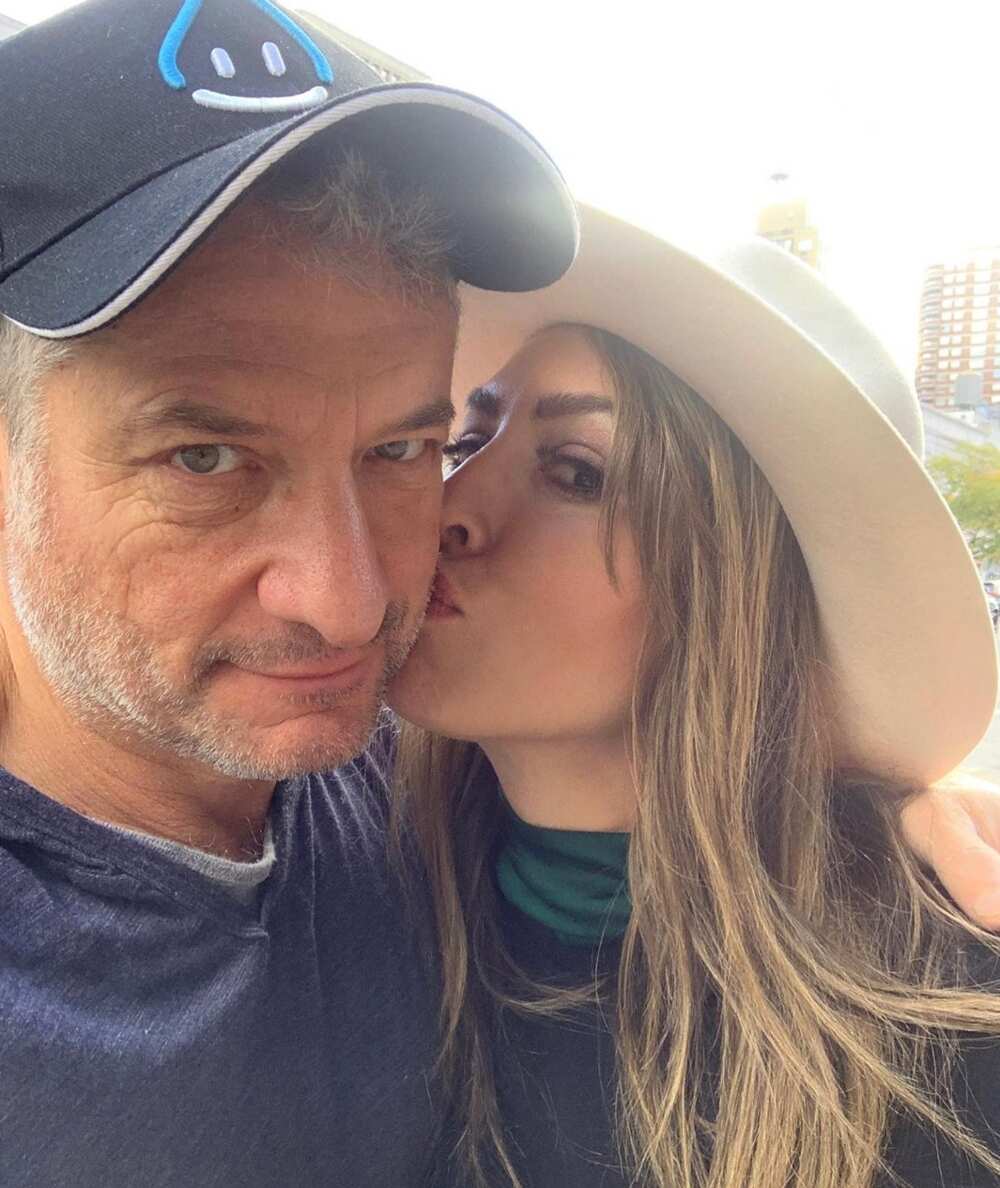 Kelly and Michael had a chaotic marriage. They broke up and reconciled several times until they eventually got divorced in 2012.
In 2016, they reconciled, but it did not last long. Michael opened up about his marriage to the star, claiming that she was violent towards him. They got divorced again in 2017.
The most publicized Kelly Dodd affair was with a plastic surgeon named Dr. Brian Reagan, whom she fondly called Dr. Love. They met in 2018.
He was the one who did Kelly Dodd plastic surgery. She needed elasticity adjusted on her face and neck. Interestingly, the procedure was done while she was awake. The couple split after dating for six months.
Kelly from Real Housewives of OC went on to date her current partner Richard Gary Leventhal. He is popularly known as Rick and is a senior correspondent with Fox News.
Rick is divorced from Beth Shak. They had been married for one year from 2016 to 2017.
For a while, the two had a bi-coastal relationship because they lived on different coasts. She lives in California while he lived in New York City. This has since changed because Kelly Dodd boyfriend got a transfer to California.
As their relationship progresses, people ask, "Who is Kelly Dodd engaged to?" Well, Rick seems to be enjoying the relationship so much that he recently got Kelly Dodd engaged. The engagement happened on the roof of his Manhattan apartment after only three months of dating.
Kelly Dodd fiance proposed with a four-carat pear-shaped engagement ring in November. She is very excited and has already set an October 10, 2020 wedding date.
People also ask, "How old is Kelly Dodd?" She is 44 years old and will be 45 years by the time she weds later in the year.
Net worth
RHOC Kelly Dodd has numerous revenue streams. Although she is paid about a quarter of what the highest-paid cast member of The Real Housewives of Orange City earns, she is one of the wealthiest women on the show.
She is paid a salary of $150, 000 from this show. The companies associated with her also bring in a substantial amount of income.
Given that Kelly Dodd husband net worth was $4.5 million, she must have gotten a handsome divorce settlement. According to Celebrity Net Worth, Kelly Dodd net worth is $10 million.
A lot can be said about Kelly Dodd. Her outgoing personality and daring nature make her an interesting member of the RHOC cast. It is safe to say that she will be starring in this show for quite some time.
Source: Legit.ng