A daredevil is a person who enjoys doing reckless and dangerous activities. Mad Mike Hughes was a well-known daredevil who had a mission of proving that the earth is flat and not an oblate spheroid. He had several unsuccessful rocket launches, with his last leading up to his demise on February 22, 2020.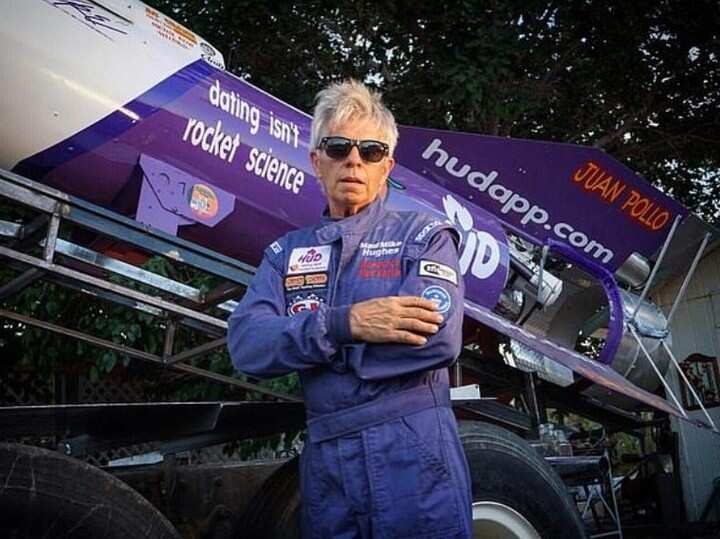 Michael Hughes gained popularity when he set the Guinness World Record for soaring a 103- foot jump in a stretch Lincoln Town car. He became a self-styled daredevil and had several rocket launch attempts.
Profile summary
Name: Michael Hughes
Date of birth: February 9, 1956
Died on: February 22, 2020
Age at death: 64 years
Occupation: Stunt performer
Mad Mike Hughes rocket launch attempts
He built his first rocket on January 31, 2014. He crashed after flying 1374 feet in over a minute. He took three days to recover from this accident.
In 2016, Mad Mike did a fundraiser to raise funds for his rocket launch. The mission was to prove that the earth is flat. He managed to raise $7,875 and gained immense support with other flat-earthers.
After obtaining permits from the relevant authorities, he scheduled the launch for February 3, 2018. On the said date, the launch was aborted due to a rocket steam release malfunction.
He had a successful launch on March 24, 2018. He reached a height of 1875 feet.
Even though he landed 1500 feet away from his intended landing point, Mike reported no serious injuries.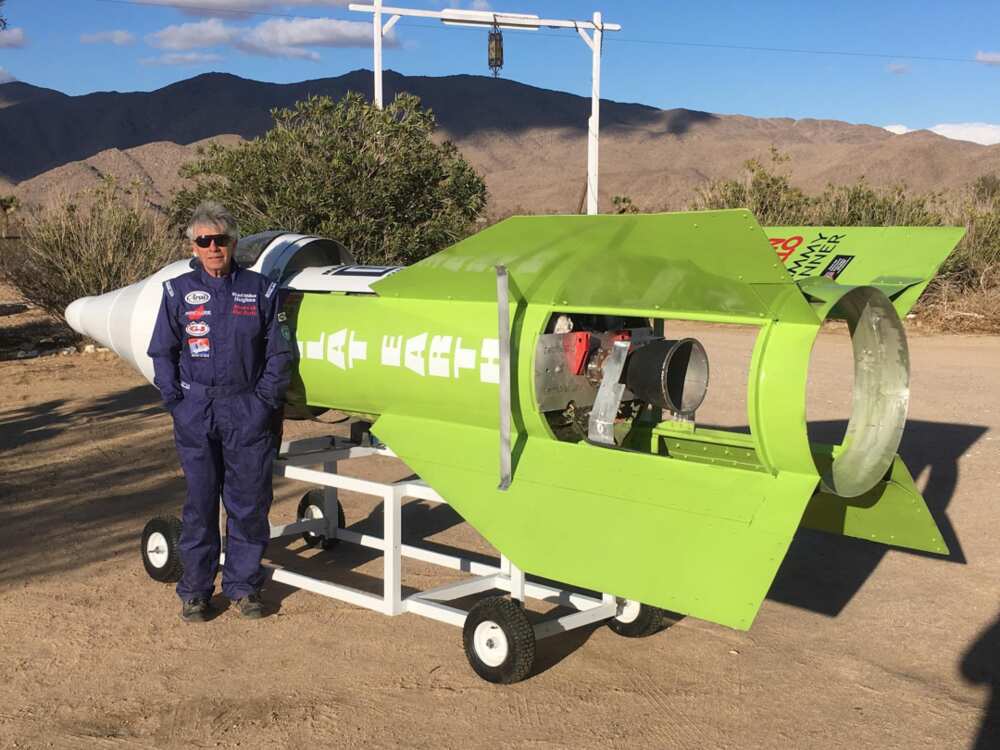 Mike Hughes rocket launch 2019
The daredevil planned another rocket launch on August 10, 2019, but it was postponed twice due to mechanical troubles and rocket malfunction.
At the time of his accident, he wanted to reach high altitudes by riding past the 5000-foot mark with a steam-powered rocket. According to CBS News, a Mad Mike Hughes interview revealed that he was open to let go of the flat-earth theory after his launch (if successful). He said:
I don't have an agenda. If it's a round Earth or a ball, I'm going to come down and say, 'Hey, guys, I'm bad. It's a ball, okay?
He also tried to recreate a jump done by daredevil Knievel in 1974. Knievel missed the mark because he deployed the rockets early.
Mad Mike Hughes rocket launch crash
The flat-earth theorist died when a rocket he had built crashed into the ground on February 22. It came rolling to the ground a few minutes after takeoff.
The witnesses reported that the Mad Mike Hughes homemade rocket split into parts and spiralled through the air.
Those who went to check the incident scene revealed that the parachutes did not open up. A journalist, Justin Chapman, who was at the site, reported that the rocket might have rubbed against the parachute, causing it to tear up.
Mad Mike documented the project in a TV series titled Homemade Astronauts that was planned to be aired on the Science Channel. He explained that he was excited about the launch. He added that his mission was to inspire people to dare to do more.
It's to convince people they can do things extraordinary with their lives, maybe it pushes people to do things they wouldn't normally do with their lives that will maybe inspire someone else.
The channel has not confirmed whether the documented projected will be aired.
Other projects
Hughes featured in a music video titled One Less Thing (Before I Die). It showed footage of the rocket launch attempt in Apple Valley.
Mike Hughes highlights of his rocket launches were featured on Rocketman: Mad Mike's Mission to Prove the Flat- Earth. The documentation of his attempts and flat earth tours are available at the Mad Mike Hughes website.
Mad Mike Hughes dared to question a theory that most people have known to be a fact. Even though his last rocket launch led to his demise, he will be remembered as one who tried.