Steve Spielberg bio: net worth, wife, yacht, daughter, movies
Steve Spielberg is one of the most influential, famous and successful filmmakers in Hollywood. Practically any movie created by this talented man is an unprecedented success and a masterpiece, be it science fiction like E.T. the Extra-Terrestrial or a historical drama like Schindler's List.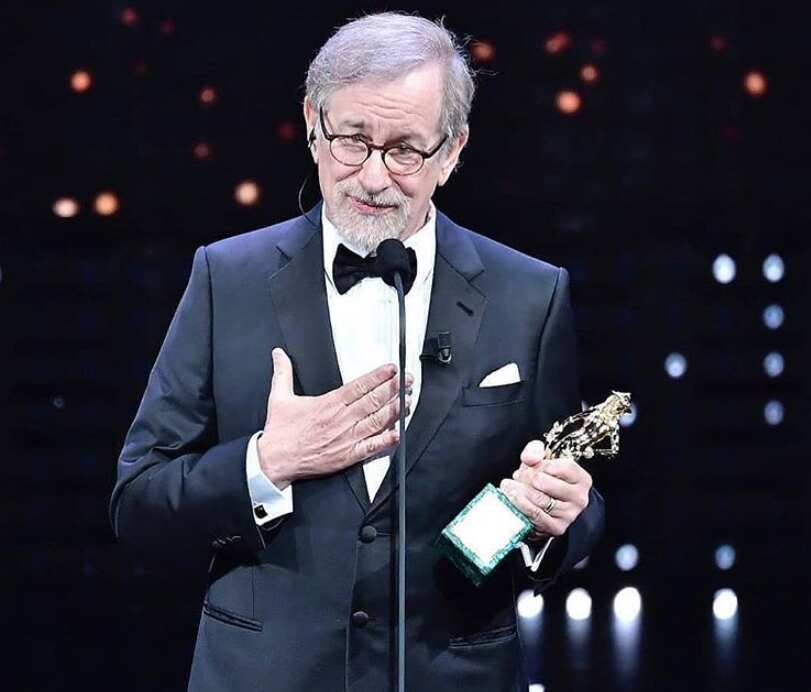 Raiders of the Lost Ark, Jurassic World, The Color Purple, and Amistad are all Steven Spielberg movies that show all sides of his astonishing talent.
Profile summary
Birthdate: 18 December 1946
Birthplace: Cincinnati, Ohio
Ethnicity: Jewish
Steven Spielberg net worth: Estimated at $3.6 billion
Marital status: Married to Kate Capshaw
Children: 7 children
The early life and career of Steve Spielberg
Everything began when Steve was born to Leah (a concert pianist and restaurateur) and Arnold Spielberg (an electrical engineer) in Cincinnati, Ohio. The family was orthodox Jewish.
Arnold's father Shmuel hailed from Kamianets-Podilskyi in Ukraine. His mother Rebecca was born in Sudylkiv, also Ukraine.
Leah's father Fievel was born in Odesa, Ukraine. Her mother Jennie was born in Cincinnati, but her parents came to the USA from Poland.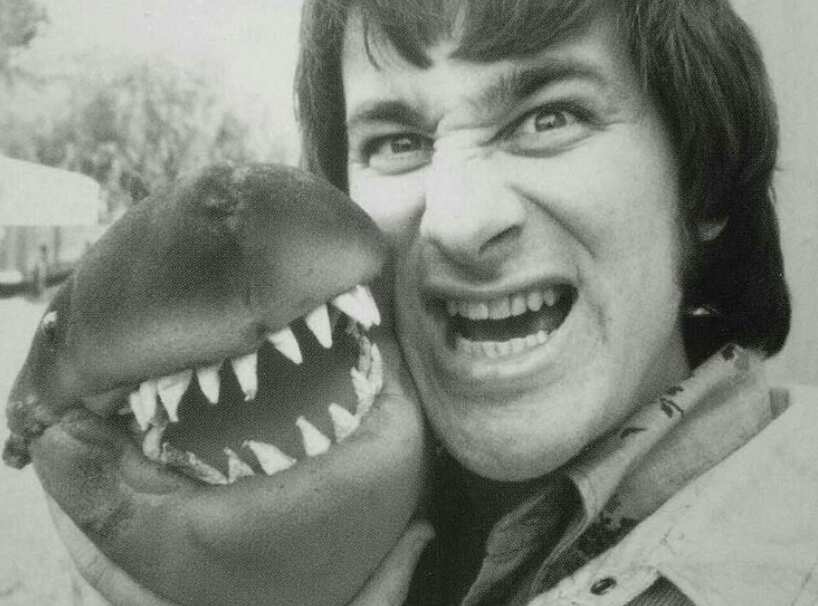 Several years after Steve's birth, the family relocated to Haddon Township, New Jersey. In a couple of years, they moved again and settled down in Phoenix, Arizona. The boy's Jewish origin was embarrassing for him at times.
The director admitted that he was not ashamed of being Jewish but felt uneasy from time to time. He also experienced violence and antisemitism while in high school.
After three years in Phoenix, the family moved again and settled in Saratoga, California. In a while, Leah and Arnold divorced. Steve graduated from school almost at the same time and moved to Los Angeles with his father. His mother and three sisters stayed in Saratoga.
While in Los Angeles, Spielberg wanted to enter the University of Southern California, but his average 'C' grade was not enough for him to get admitted. Then, he tried his luck at California State University and was accepted.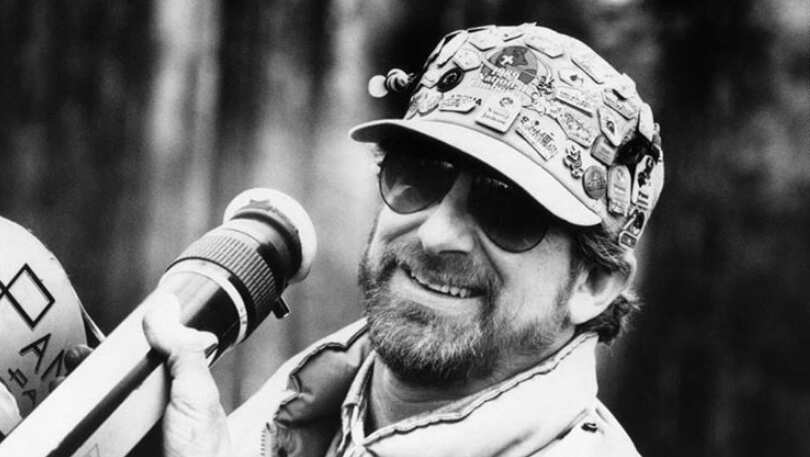 While studying, the young man received a job with the editing department at Universal Studios. The short film Amblin' (26 minutes long) written and directed by Steve in 1968 impressed the then-vice president of the studio, Sidney Sheinberg, greatly.
Owing to this film, the aspiring young filmmaker received a seven-year contract with Universal Studios. Steven Spielberg age was only a little more than 20 at that time, and he became the youngest director ever to sign such a lasting contract with one of Hollywood's major studios.
All these events made Spielberg drop out of the university and focus on filmmaking. In 2002, he returned to California State University, completed his studies and graduated successfully with a Bachelor's degree in Film and Electronic Arts.
After several episodes made for diverse TV series, the director created Duel, his first television film (1971). The success of the movie motivated Spielberg to create more and more. The Sugarland Express (1974), which followed Duel, was completely different from Duel, but its success was doubtless.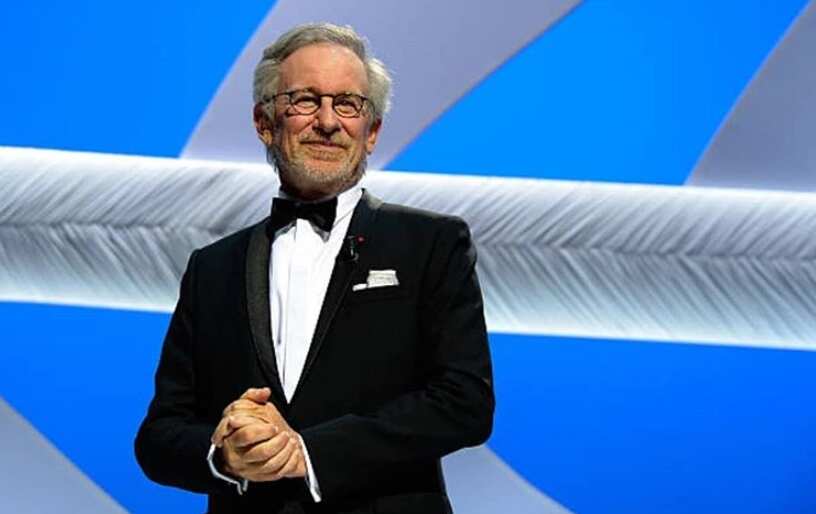 Jaws (1975) turned out to be one of the highest-grossing movies ever. The cast of the film included the likes of Richard Dreyfuss, Roy Scheider, Robert Shaw, and other famous actors. The movie received an Academy Award nomination and the Jaws soundtrack won an Oscar.
Close Encounters of the Third Kind (1977) that featured Dreyfuss again received an Academy Award nomination. Even though Spielberg did not receive the golden statuette that time, he became the second director in the entire movie history whose movies grossed $100 million back-to-back.
The success of Raiders of the Lost Ark (1981) came alongside with another Academy Award nomination. E.T. the Extra-Terrestrial (1982) was a real blockbuster. It became the starting point for a range of child actors, such as Henry Thomas and Drew Barrymore.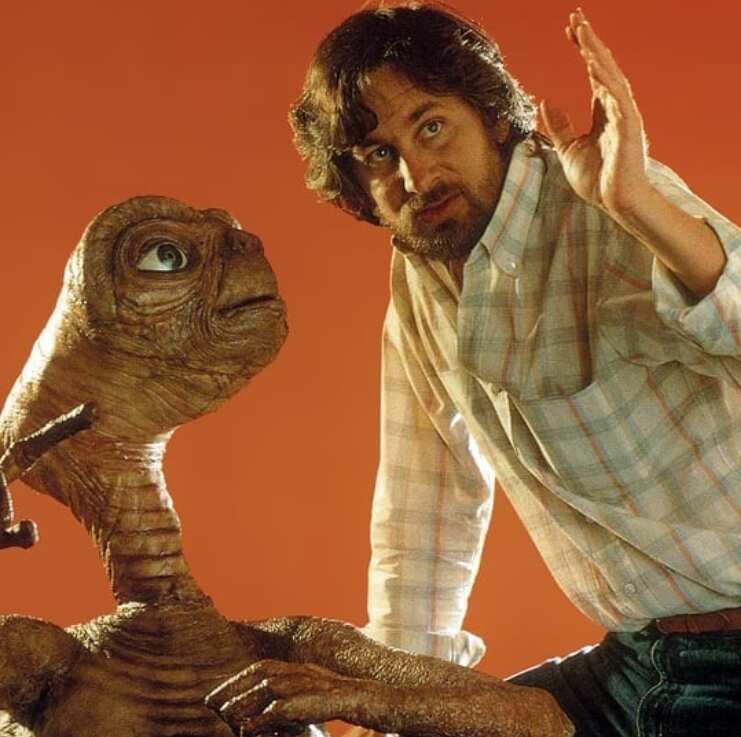 A range of failures and successes in the late 1980s eventually led to two tremendous blockbusters, one of which was Schindler's List (1993).
Schindler's List won Spielberg an Oscar for the Best Director. In total, the movie collected seven golden statuettes, one of which was for the Best Picture.
In 1994, the successful director co-founded DreamWorks (together with David Geffen and Jeffrey Katzenberg). The studio gained a lot of success with animated films, such as Shrek (2001 through 2010), Antz (1998), and others. The studio was purchased by Viacom at a price of $1.6 billion in 2006.
In 1998, Spielberg decided to return to the subject of World War II that he had unveiled in Schindler's List. The new drama Saving Private Ryan boasted of the most realistic battle scenes ever in Hollywood. The movie got 11 Academy Award nominations. Spielberg himself won his second golden statuette as the Best Director.
The 2000s came with the significant success of A.I. Artificial Intelligence (2001) and Minority Report (2002). The latter was positively accepted by critics and collected a lot in the box office.
Even bigger recognition came with Catch Me If You Can (2002). The appealing and charismatic performance by Leonardo DiCaprio played a significant role in the overall success of the movie.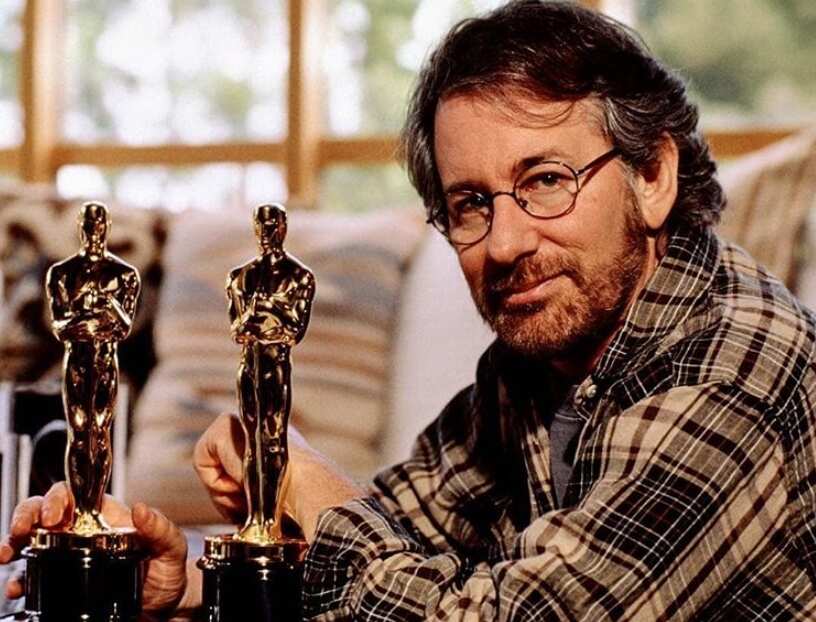 After mixed reviews and the moderate success of The Terminal (2004), War of the Worlds (2005) was a box office success. Munich (2005) received mixed reviews. Some considered the movie too pro-Israel, others felt there was a lot of anti-Israel in it. Nevertheless, Spielberg received another Oscar as the Best Director for this movie.
Lincoln was a real box office success. The movie got 12 nominations at the Academy Awards, Best Picture and Best Director among them.
Bridge of Spies (2015) and The Post (2017) marked the director's return to the depiction of historical events. On the contrary, Ready Player One (2018) belonged to the sci-fi genre and proved, once again, Spielberg's many-sided talent.
The most amazing things to know about Steve Spielberg
The biography of the famed director and producer is full of interesting facts that you may like to know.
1. What was Steven Spielberg first movie?
When Steve was only 12, he created his very first home movie. It was about a train wreck and featured the boy's own toy train.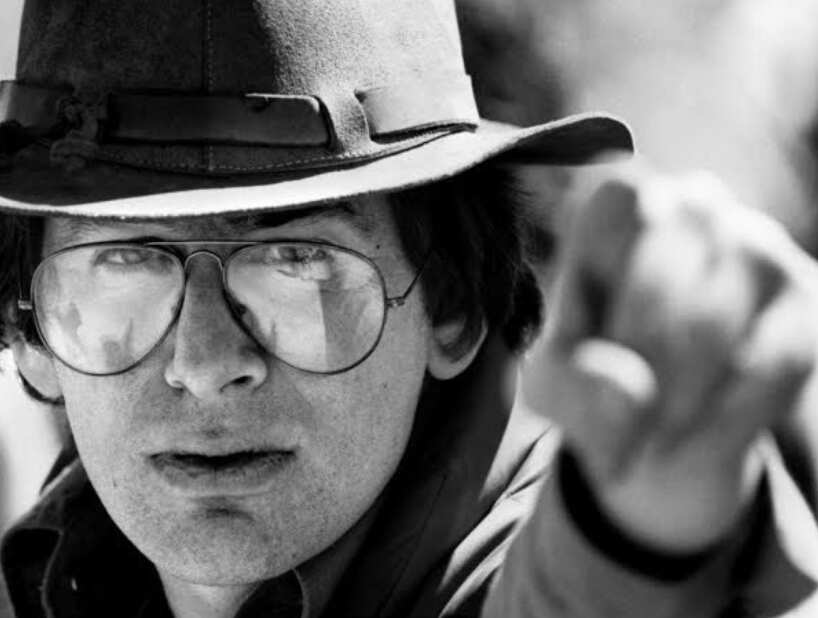 Then, there followed The Last Gun, a nine-minute film, which brought him a photography merit badge as a Boy Scout. At the age of 13, he created Escape to Nowhere, a forty-minute war movie and won a prize for it. This success was a perfect motivation.
His first feature-length movie titled Firelight was created in 1964. Four years later, an executive from Universal Studios offered Spielberg a contract. In 1971, his first television movie Duel was created and released.
2. What about Steven Spielberg awards?
Through his career, the famous producer and director has been nominated for awards 204 times and collected 192 wins. He has two Oscars for Schindler's List (Best Picture and Best Director) and one for Saving Private Ryan (Best Director).
Apart from Academy Awards, he has three Golden Globes, four Primetime Emmys, four BAFTA Awards, and many other prestigious trophies.
3. Steven Spielberg yacht
Back in 2013, the producer purchased a mega-yacht (86 m long). The vessel cost $184 million. Since that time, the mega-yacht by the name Seven Seas has been available for charter. At $1.2 million per month, it is one of the most expensive charters in the world.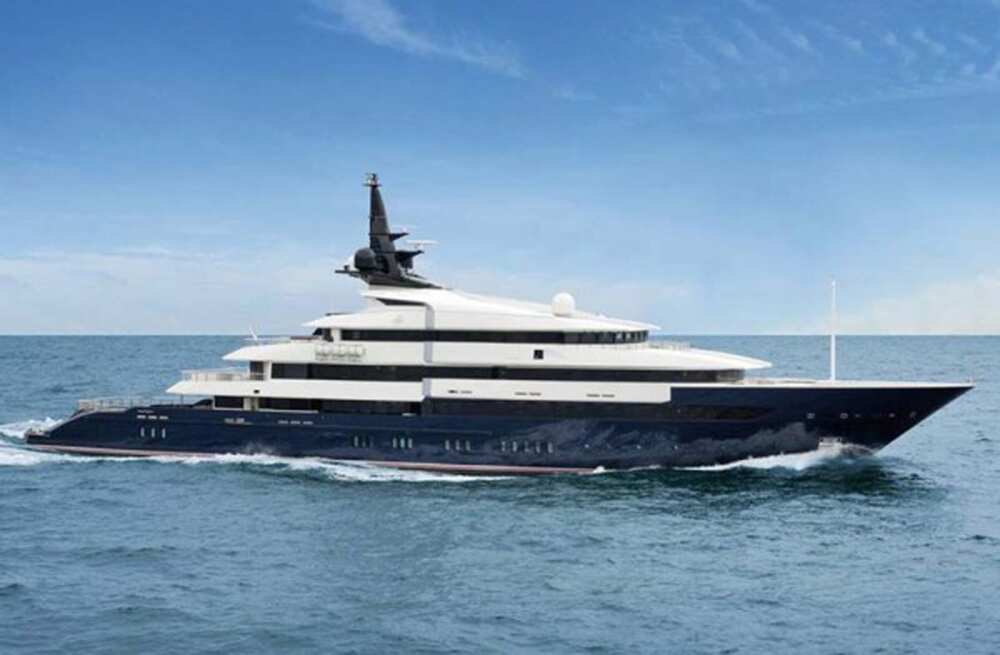 In 2015, it was reported that Spielberg was going to purchase a bigger boat to cruise the ocean. The new one was expected to cost him £160m. With his net worth estimated at $3.6 billion, the famous filmmaker can afford such a beauty.
4. Who is Steven Spielberg wife?
The famous director has been married two times in his life.
Who was Steven Spielberg first wife? The director met his first wife Amy Irving in 1976. He needed an actress for Close Encounters, and Brian De Palma suggested Irving. She appeared to be too young, but the director started dating her. In 1979, their relationship broke apart, leaving them close friends.
Five years later, they met again and started their relationship anew. In 1985, they welcomed their son Max Samuel and tied the knot several months later. Their marriage had lasted three years and several months before the relationship fell apart again in 1989.
In 1991, Spielberg got married to Kate Capshaw who acted in Indiana Jones and the Temple of Doom. Kate converted to Judaism before they got married. Her desire to become Jewish has influenced the director a lot, and he 'rediscovered the honour of being a Jew' when he married her.
Are Steven Spielberg and Kate Capshaw still married? Yes, they are.
5. Who are the 7 Steven Spielberg children?
Max Samuel, Steven's first son with his first wife Amy Irving, was born back in 1985.
When he got married to Kate Capshaw, she already had a daughter, Jessica, born in 1976 from her previous relationship with Robert Capshaw. She also had an adopted son, Theo. Later, the director adopted him, too, and gave him his last name.
Kate and Steven adopted another child, Mikaela George, born in 1996. Sasha Rebecca, Steve and Kate's daughter, was born in 1990. Two years later, they welcomed their son, Sawyer Avery. Destry Allyn, another daughter, was born in 1996.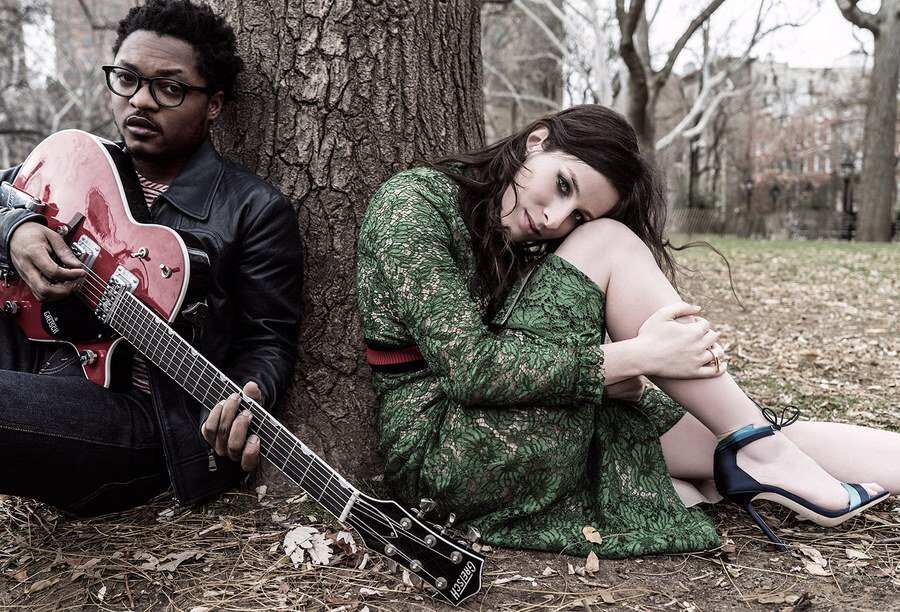 Sasha and Theo share the same fondness for music. They are part of an indie-folk band known as Wardell (previously Brother/Sister).
Jessica is an accomplished actress known for her portrayal of Arizona Robbins in Grey's Anatomy and many other films and TV shows.
6. What are the rumours about Steven Spielberg daughter?
Mikaela, 23, the famed director's adopted daughter, confessed about her desire to embark on a career as an adult entertainer. As reported, Steven and Kate have always been supportive and loving parents and are not making her change her decision.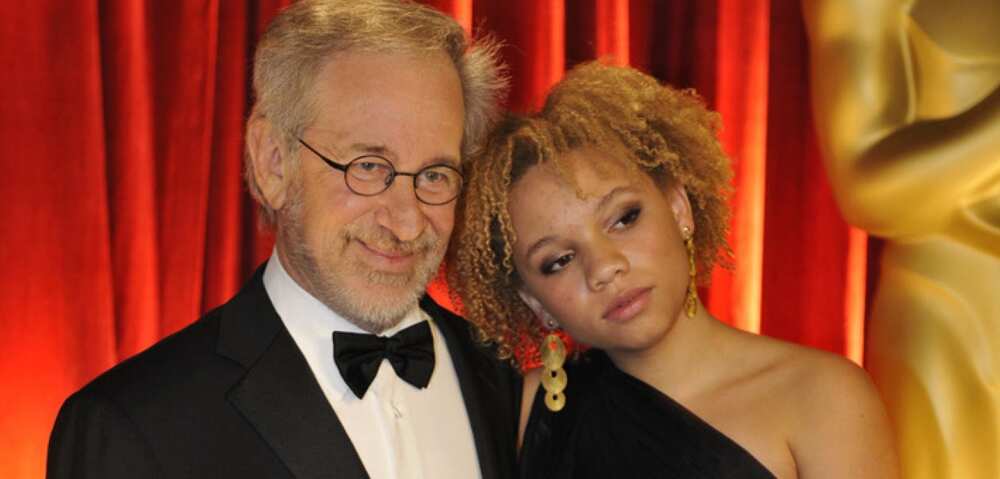 Mikaela explains her career choice as a way to 'capitalize on her body.' As she says, this choice gives her a sense of empowerment.
Due to the abuse she had suffered as a child, Mikaela used to think that she would never be able to feel this confident. Her fiancé Chuck Pankow, 47, is also totally supportive of her career choice.
7. Steven Spielberg quotes
'I'd rather direct than produce. Any day. And twice on Sunday.'
'I'm not really interested in making money.'
'Every time I go to a movie, it's magic, no matter what the movie's about.'
'The public has an appetite for anything about imagination - anything that is as far away from reality as is creatively possible.'
'When I grow up, I still want to be a director.'
Steve Spielberg is truly one of the most prominent filmmakers in Hollywood. He shows no intention of retiring just yet, so we are looking forward to the new masterpieces directed and produced by this outstanding man.
Source: Legit.ng