Lorna Luft is a professional singer and daughter of the late Judy Garland, a prolific Hollywood star. She may not be well known as her half-sister, Liza Minnelli, but both are Judy's daughters. They are also talented artists and actresses that are living legacies of their late successful mother. They have a lot in common, including having lived with the struggles that their mother went through.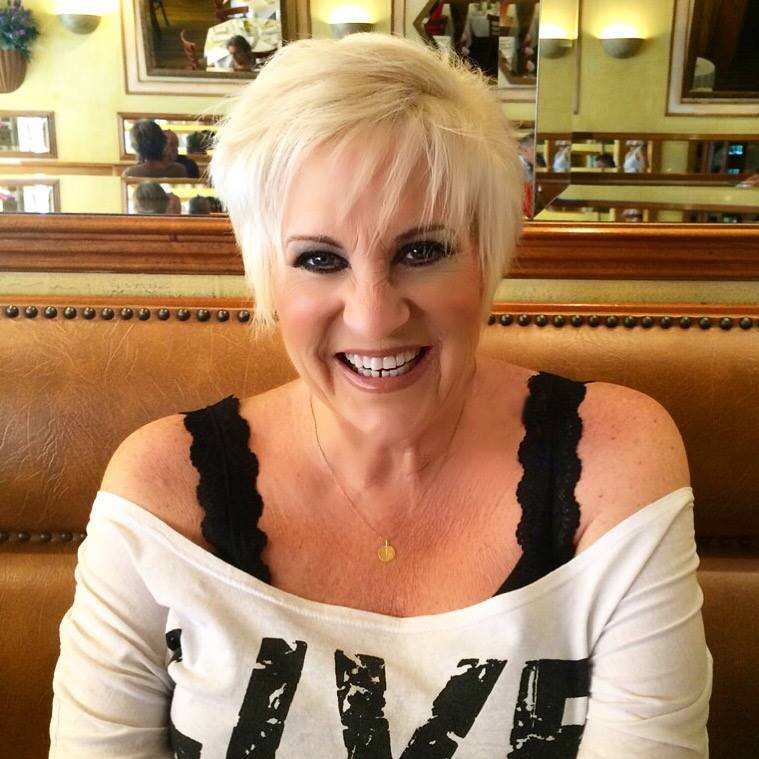 What does Lorna Luft do? If you follow showbiz news and keep up with the latest in the industry, then you know that Lorna Luft and Liza Minnelli followed in the footsteps of their highly successful mother. Apart from singing and acting, Lorna wrote a book titled Me and My Shadows: A Family Memoir in 1998. The book reveals a lot about her family and personal life, including an affair that she had with Barry Manilow in 1971. In 2001, it was adapted as an Emmy-winning TV miniseries Life with Judy Garland: Me and My Shadows. But just who is Lorna Luft?
Lorna Luft profile summary
Name: Lorna Luft
Date of birth: 21 November 1952
Age: 67 years
Place of birth: Santa Monica, California, United States
Parents: Actress Judy Garland and producer Sidney Luft
Sister: Liza Minnelli (half-sister)
Brother: Joey Luft
Profession: Singing, acting and author
Famous for: Keeping her mother's legacy alive
Lorna Luft age and early life
Having been born on 21 November 1952, Luft is currently 67 years old, several decades older than her mother at the time of her death. Garland died at the age of 47 years old. She was born in Santa Monica, California, USA, to star parents. Her mother was the famous actress Judy Garland. Who was Lorna Luft father? She is the daughter of a producer by the name Sidney Luft.
Everyone knows that she has 2 siblings, a brother Joey Luft and a half-sister, a famous actress and singer, Liza Minnelli. Are Liza Minnelli and Lorna Luft friends? It was not news that Lorna had to struggle with her relationship with half-sister Liz; she has described it as typical sibling rivalry. For some reason, the Lorna Luft Liza Minnelli equation never seemed to balance despite the fact that the two half-sisters are in the same industry. The fact that they both followed in their mother's footsteps does not make things any better too.
Lorna Luft young life was filled with drama. At some point, she and her brother had to survive through the struggles of their broke mother. Even though they had to wear all their clothes and sneak out of hotels when she could not pay for the room, they were confident as long as they were with her. The relationship between Lorna Luft and Judy Garland seemed to have been excellent even as the actress struggled through her addiction issues in front of her young daughter, Lorna.
This had to stop at some point. What happened to Lorna and Joey Luft? The two kids had to start living with their dad after he won custody of them following a long court battle. Lorna was just 16 years old while her brother was 14 years old. Their mother passed on at the age of 47 in London after over-indulging in drugs.
Career progression and achievements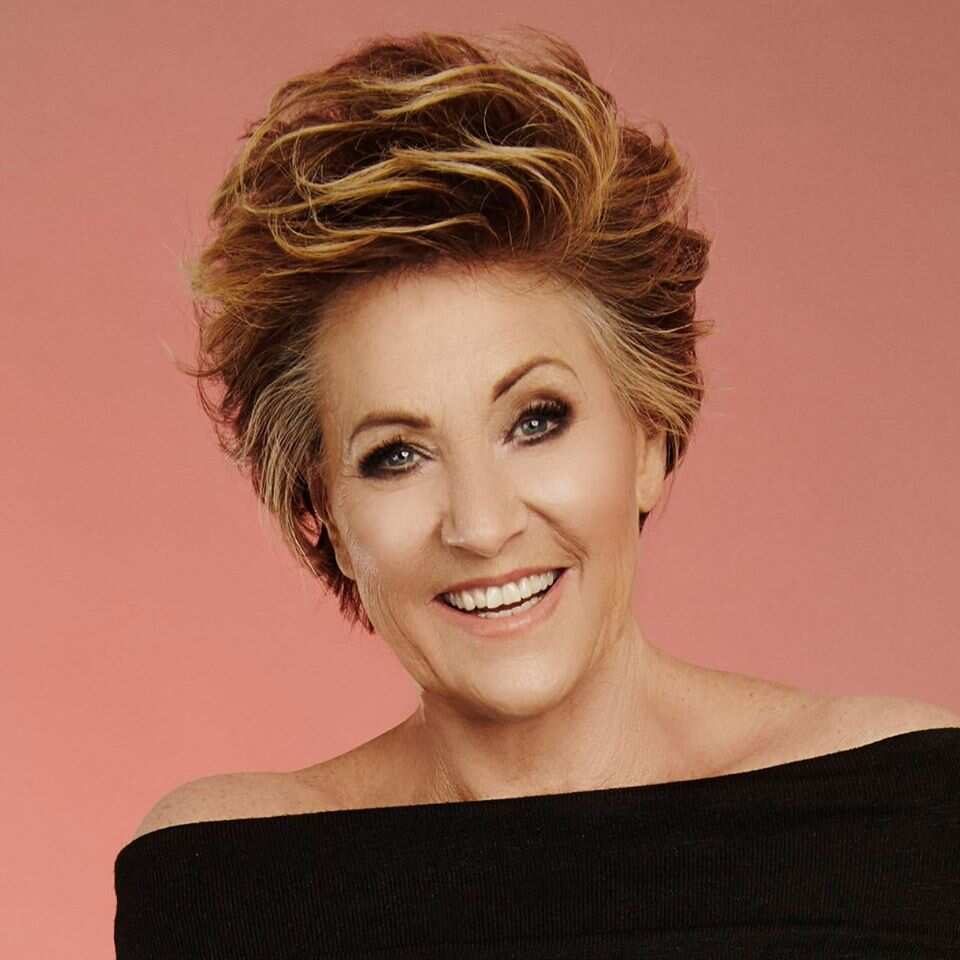 One would have thought that watching her mother go through the pain of making it in showbiz would discourage Lorna from keeping her mother's legacy alive. On the contrary, she immersed herself in the industry as if her life depended on it.
Lorna's early childhood happened at such a time when her mother was at the peak of her career. Judy went on to earn Oscar nominations for A Star Is Born as well as Judgment At Nuremberg, these are the films in which she delivered some of her most legendary performances. Judy even hosted her own TV show at the time.
Lorna, like her mother, was successful at what she did. The young girl gained success early as she was in a Broadway musical Promises, Promises as a teenager. She also got minor roles in films such as Grease 2 and Where the Boys Are. Her career progressed well when she acted as a nurse on the '80s series Trapper John, M.D., for one season.
Apart from her acting, Lorna kept her mother's legacy through her singing. Her recordings of hit tunes such as Songs My Mother Taught Me serves as proof of this.
As a career in music and acting was not enough, the brilliant actress went on to write several books. This includes a memoir, Me and My Shadows. This is a 1998 documentation narrating the story about living with her mother. Later on, in 2001, it went on to become a critically acclaimed TV movie, Life With Judy Garland: Me and My Shadows.
As the film was being remade, the famous Bradley Cooper-Lady Gaga remake of A Star Is Born, Lorna wrote yet another book titled, A Star Is Born: Judy Garland and The Film That Got Away later on.
Spouse and children
The highly successful showbiz guru has not only kept her mothers legacy alive by being a successful actress, singer, producer, and performer; she had also had a rewarding and successful marriage. She got married to her current husband, Colin Freeman, on 14th September 1996 and they are together till present.
Who are Lorna Luft children? She is a mother of two kids from her former marriage to Jake Hooker, which lasted from 14 February 1977 to 1993. Her kids go by the names Vanessa Hooker and Jesse Hooker.
Health struggles - Lorna Luft cancer battles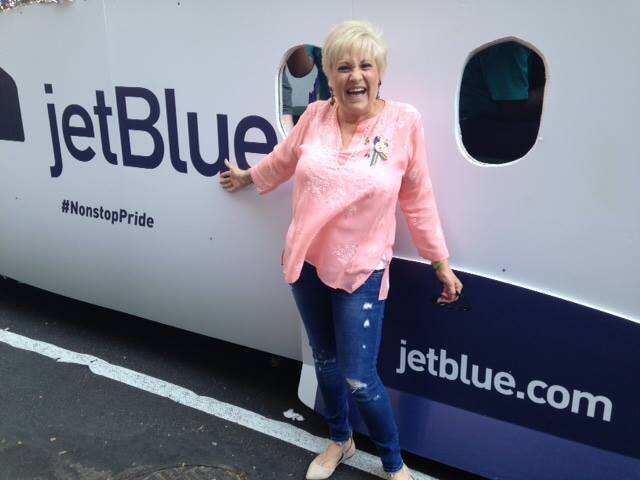 Even though she lived many more years than her mother did, Luft had her own fair share of sickness and struggles.
At first, in the 70s, she struggled with drugs for which she went to rehab. She has also had several battles with cancer. What kind of cancer did Lorna Luft have? In 2012 and 2015, she had breast cancer surgery. Unfortunately, it appears as though cancer returned as a brain tumor later on.
She was diagnosed with brain cancer when she collapsed while performing in London. Before collapsing at the Pizza Express Jazz Club backstage, she had forgotten the lyrics of the song. Her husband Colin Freeman rushed her to hospital. Fortunately, Lorna reported that the tumour was successfully removed in 2018.
What is Lorna Luft worth?
The interest in Lorna Luft net worth is quite understood. For an actress and achieved celebrity of her kind, the expectations are always high. She is not only remembered for her associations with showbiz's biggest names, her mother and half-sister, but also because of her achievements, all of which are quite impressive.
According to Celebrity Net Worth, Lorna Luft is worth $500,000. This amount has accumulated over the years as her career grew in leaps and bounds. Her career began in 1963 when she was just 11 years. She sang "Santa Claus is Coming to Town" in her mother's The Judy Garland Show.
Later, Lorna joined her family on a summer concert tour that was recorded and released as Judy Garland: At home At The Palace. She then debuted on Broadway in 1971 in Promises, Promises. Further expanding her career in film, she appeared as an extra in the 1963 film I Could Go on Singing as well as in the TV series Love, American Style in 1973.
When 1982 came, Luft starred in Grease 2, where she acted as Paulette Rebchuck. Her most recognized role was as Nurse Libby Kegler on the television series Trapper John, M.D. from 1985 to 1986.
From 2007 to 2009, she starred as Joana, a recurring role in the TV series Rick & Steve the Happiest Gay Couple in All the World. Her success was imminent as she got nominated for a Primetime Emmy for Outstanding Miniseries in 2001 for Life with Judy Garland: Me and My Shadows, which was originally a book published by Luft in 1998.
All the above-mentioned roles, together with the book tours and musical tours, have contributed towards the current net worth she poses.
Lorna Luft may not be as famous or well-known as her half-sister and late mother, but nevertheless, she is a successful showbiz star. Her multi-talented skills have made it possible for her to keep her mother's legacy alive long after Judy passed on.