Zack de la Rocha bio: music groups, net worth, wife
Hardcore rock and rap are two musical genres that do not mix. For Zack de la Rocha, his inspirations are enough to create such a unique combination. At a tender age, he started listening to hardcore rock bands like Bad Religion and The Misfits. Later in life, he became obsessed with hardcore rappers such as Public Enemy and KRS-One. With these two genres, Zack was able to create a unique sound that got him and his band a Grammy nomination in 1999.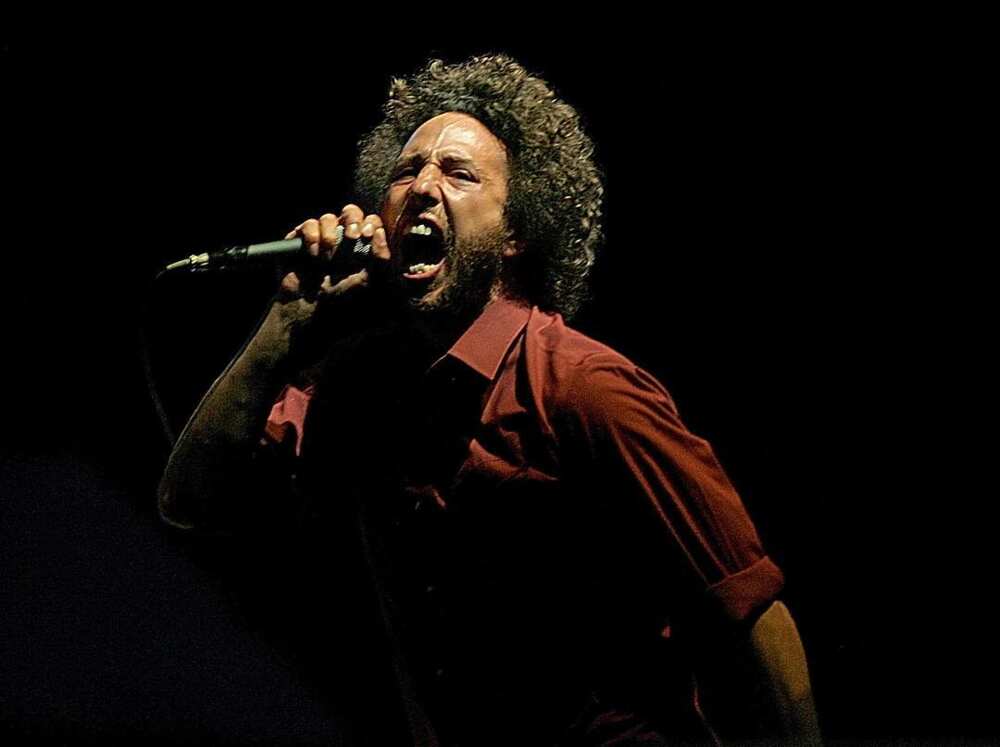 Who is Zack de la Rocha? He is an American musician known for his distinct alternative rap and passionate activism against social injustice. As a rock artist, he is often seen taking the lead role in different bands. His significant achievements were recorded when he was the lead singer/rapper for Rage Against the Machine, a band he created with Tom Morello.
Zack de la Rocha profile summary
Name: Zacharias Manuel De La Rocha
Profession: Musician and Activist
Nationality: American
Place of birth: Long Beach, California
Date of birth: 12th of January, 1970
Age: 50 years old
Zodiac: Capricorn
Height: 1.78m
Background information on Zacharias Manuel
The rock star was born in Long Beach, California, on the 12th of January, 1970. While his father Belo de la Rocha was famous for his paintings of Zapatista farmers and as a muralist, his mother was an anthropology Ph.D. His nationality has always been under question. This is because his father, Roberto, is Mexican-American while his mom is German-Irish. So, till today, it is difficult to state precisely that Zack de la Rocha ethnicity is Hispanic. However, he remains an American.
The political and social philosophy of Zack de la Rocha started developing when his parents divorced. His dad's religious asceticism forced him to stay with his mother in Irvine, a city dominated by whites. According to de la Rocha, he was always subdued by fear of saying anything in the class. This was because of the embarrassment he felt whenever his teacher referred to him with the racial term 'wetback.' According to him:
I remember sitting there, about to explode. I realized that I was not of these people. They were not my friends. And I remember internalizing it, how silent I was. I remember how afraid I was to say anything.
At that point, he found comfort listening to hardcore punk music. He formed groups and also performed solo tracks, all the while spreading his message on social injustice. For that same reason, he had chosen to be a vegan when he was still a teenager.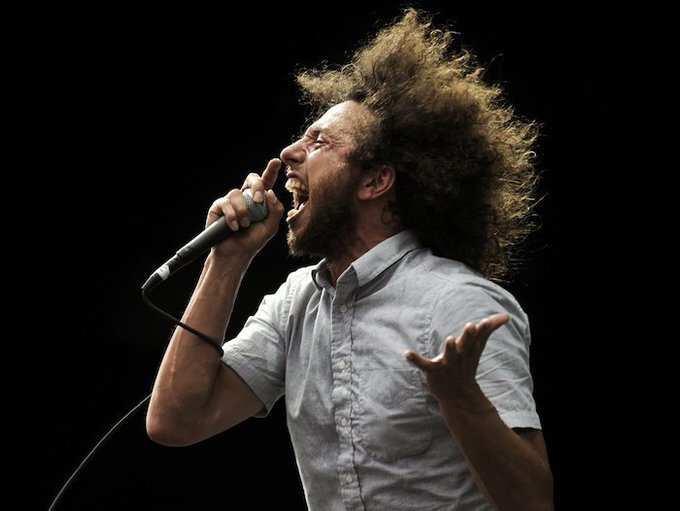 Zack de la Rocha music and career
After surviving the snare of drugs, de la Rocha formed his first high school band, Hardstance. But then, before joining the band, he was a guitar player for another group known as Juvenile Expression.
Zack and his group members at Hardstance expanded after signing on to Revelation Records in 1988. After the successful deal, the band changed its name to Inside Out, produced an album called No Spiritual Surrender and disbanded.
However, Zack de la Rocha young music career was about to expand. He fell in love with hip hop artists who shared the same social belief as his own. Militant rap artists like Public Enemy inspired him to perform freestyles at local pubs in 1991.
Around that period, he met his would-be lifelong music partner, Tom Morello. Zack and Tom Morello, a Harvard graduate, shared the same philosophical belief and passion for alternative rap. Their shared preference gave birth to the musical group, Rage Against the Machine. The duo employed Tim Commerford to play bass and Brad Wilk to play the drums.
One year after the band's creation, they released a self-titled debut album, Rage Against the Machine. The album, regardless of its political tone, went platinum. It was full of meanings and emotions that it quickly gained massive airplay in contemporary media.
The band continued to produce albums that went platinum. First, in 1992, they released the Evil Empire. The album, which had its usual political undertones, was a reference to Ronald Reagan's speech. RATM, with Zack de la Rocha as the lead singer, released another album in 1998. The '98 album, Live and Rare, was a compilation album for their live shows. Unfortunately, it was exclusively sold in Japan to the disappointment of their fans.
By 2000, RATM has become one of the most influential rock bands in the world. This is due to their '99 album, The Battle of Los Angeles, which earned them a Grammy nomination. However, it was going to be their last at the time as de la Rocha left the group.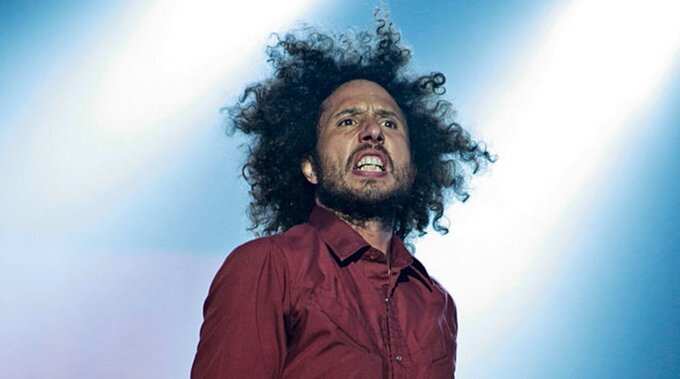 But, why did Zack leave Rage Against the Machine? It was widely believed that the group had different opinions on creativity. Consequently, this prompted the alternative rap artist to embark on a solo career, which he had begun before his exit from the group.
Zack de la Rocha music groups
One of the things that Zack has not failed to do is to make his views known through his song lyrics. Since his entrance into the entertainment industry, the talented singer has been part of various groups, including the former Hardstance group now known as Inside Out, One Day as a Lion and Rage Against the Machine.
What happened to Zack de la Rocha after leaving RATM?
After Rocha's departure from RATM, one may be tempted to think that his music career would possibly no longer thrive, but that was not the case with him. Instead, in songs that he featured in, he has rendered great vocals. His work with DJ Shadow, Blackalicious, and Son de Madera did not go unnoticed.
However, in 2007, when he was spotted with his former band, Rage Against the Machine, on stage, it was surprising to some of his fans. Their reunion took place at the Coachella Valley Music and Arts Festival, and in the same year, all of them gathered together at a rally for fair food supply in Chicago.
Where is Zack de la Rocha now?
Zack is with the group, One Day as a Lion. He co-founded the group in 2008 together with Jon Theodore. With Zack on vocals, Jon as a drummer, and Joey Karam on keyboards, the group developed their unique sound. In the same year, they released their first album.
Zack de la Rocha net worth
The alternative rap artist has stuck with music all his life, and there is no information on how he makes money aside from music. Today, Zack de la Rocha net worth is estimated at $25 million.
Rocha's wife
The alternative rap artist has managed to keep his personal life private. As for now, there is no news about any Zack de la Rocha wife. However, he was always spotted with Carolina Sarmiento. The couple does not have any kids, and they have remained silent about any future commitments.
Zack de la Rocha music has been consistent with his lifestyle. He has used the same style of music to spread the same message, and to this moment, he remains an activist against social injustice.
Source: Legit.ng