Hayden Panettiere bio: child, boyfriend, movies, age, photos
One of the multi-talented personalities in the entertainment industry is Lesley Panettiere. The sexy model started as a child actress taking after her mum and has continued in the job for over two decades. She is famous for her features in many movies and modelling shows. Recently, she was involved in some unpleasant situations that gave her serious concerns.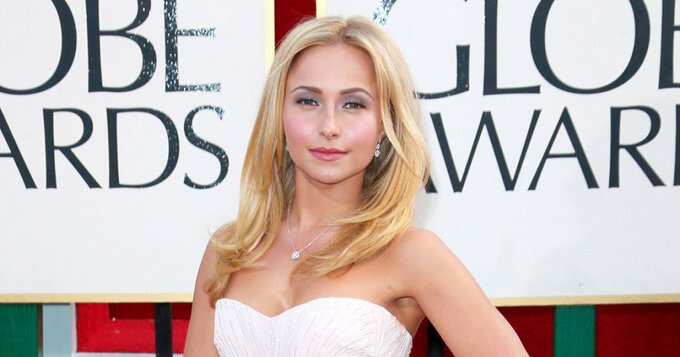 The American actress is famous for playing the role of Juliette Barnes in Nashville. The ABC/CMT musical-drama got her two nominations for the Golden Globe Award. She made other successful outings on the Kingdom Heart series, where she played different characters, including Kairi and Ice Princess, Beth Cooper, and Raising Helen. Apart from acting, the sexy actress loves dancing, gymnastics, horseback riding, and swimming. Her story, which is filled with many good moments and a few ugly incidents, is worth reading.
Раnеttіеrе profile summary
Full name: Науdеn Lеѕlеу Раnеttіеrе
Date of birth: 21st of Аuguѕt, 1989
Birthplace: Раlіѕаdеѕ, Nеw Yоrk, Unіtеd Ѕtаtеѕ
Age: 30 years old
Profession: Aсtrеѕѕ, mоdеl, аnd ѕіngеr
Famous as: American actress and model
Nationality: American
Ethnicity: Caucasian
Net worth: 16 mіllіоn US dollars
Height: 153 cm
Weight: 53 kg
Сhіld: Kaya Evdokia Klitschko
Ѕехuаl orіеntаtіоn: Ѕtrаіght
Маrіtаl stаtuѕ: Ѕіnglе
Background Information on Lesley Panettiere
Panettiere is a famous American singer and actress. She is known to many as the elder sister of Jansen Panettiere, who is also an actor. They were born into the family of Captain Skip Panettiere, who worked with the fire department, and Lesley Vogel, an actress in Palisades, New York. The parents both share an Italian, German, and English descent.
The talented singer was introduced into the showbiz by her mother while she was only eleven months old. She was also cast on One Life to Live, a soap opera. Panettiere is most probably famous for playing the role of Claire on the TV show, Heroes, in 2006. Among many other movies, she has featured in Joe Somebody (2001) with Tim Allen.
She became the second person ever to receive the Gretchen Wyler Award because of the manner she exposed how Japanese slaughter dolphins. The Wyler Award honours celebrities that raise awareness on issues relating to animals. After receiving the award, she went on to say:
As an actress, you always dream of getting awards like the Golden Globe award, but I never expected to get an award that is this special and important to me as this. There are people who dedicate their entire lives to preserving the environment and defending animals, they are so much more deserving of something like this.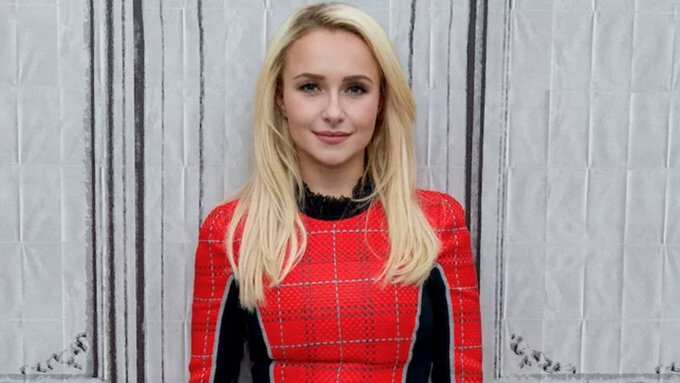 Hayden Panettiere child
After Hayden's engagement to Ukrainian boxing champ Wladimir Klitschko, their daughter, Kaya Evdokia, was born in December 2014. But then, unfortunately, since their breakup in 2018, the actress didn't spend time with her daughter, who lives with her father in Ukraine. On the reason for their breakup, Lesley Vogel, Hayden's mother, noted that:
[I] think there are a lot of changes going on in her life. But I think they're positive changes. And I think that she's taking some time." Lesley said that Hayden and Wladimir were on good terms despite their breakup.
A source reported that her life has not been stable because her daughter lived away from her. This is further hampered with many other issues bothering her. Hayden has had a few cases of mental instability in the past. For instance, in October 2015, she was admitted into a rehabilitation centre, a few months after Kaya was born. This was part of the reasons why she gave up custody of the baby girl.
She had to seek professional assistance in 2016 once more. It was a difficult moment for her but the ex-boyfriend, Wladimir was always available to undertake the role of parenting for their daughter.
Though they stay apart, Hayden does her best to visit her daughter. There was a time she shared a photo of her baby girl fastened into a car seat with the caption, "Sweet moments with sleeping babes," on her social media account.
Why was Hayden Panettiere boyfriend arrested?
The authority got Hayden Panettiere boyfriend arrested for domestic battery at 2:30 am on the 14th of February, 2020. FOX News Network confirmed that Brian Hickerson was also charged with interference with an officer. Earlier that day, a caller had reported that Brian was locked out of the building for hitting her woman on her face.
Panettiere, in her report, stated that she was in the room before he began to push her around. Then, a few punches followed. The police reported that by the time they got there, the actress's face and left hand were already swollen. Also, she had a scrape.
Hayden Panettiere movies list
Apart from her appearance in a commercial for the first time when she was only eleven months old, Panettiere has featured in several other movies. She starred in Remember the Titans (2000) alongside Denzel Washington. One of the great highlights in her career was her appearance in Landscape of the Body for the Williamstown theatre festival in Massachusetts.
She has appeared in some animated movies. She starred in the video game Kingdom Hearts released 2002 and The Mark of Kri, which was released in 2002. In A Bug's Life, a movie released in 1998, she played Dot. She also starred in Dinosaur (2000), while in Racing Stripes (2005), she played the role of a human since it was not a full animated film. The movie featured other special characters in the voices of Joshua Jackson, Dustin Hoffman, Mandy Morre and Whoopi.
Some other Hayden Panettiere movies are listed below.
Touched by an Angel (1994);
Jason Aldean (1994);
Unhappily Ever After (1995);
Aliens in the Family (1996);
How Do You Spell God? (1996);
Ally McBeal (1997);
The Object of My Affection (1998);
A Will of Their Own (1998);
Message in a Bottle (1999);
If You Believe (1999);
Law & Order: Special Victims Unit (1999);
Malcolm in the Middle (2000);
The Affair of the Necklace (2001);
Chestnut Hill (2001);
Robot Chicken (2001);
Fillmore! (2002);
Normal (2003);
The Dust Factory (2004);
Someone Like You (2004);
Raising Helen (2004);
My Hero is You (2004);
Ice Princess (2005);
American Dad! (2005);
Lies My Mother Told Me (2005);
Skater Boys (2005);
Fly (2005);
Kingdom Hearts II (2005);
Commander in Chief (2005);
I Still Believe (2006);
Mr. Gibb (2006);
The Architect (2006);
Kingdom Hearts II: Final Mix+ (2007);
Shanghai Kiss(2007);
Scooby-Doo and the Goblin King (2008);
Fireflies in the Garden(2008);
I Love You, Beth Cooper (2009);
Alpha and Omega (2010);
Kingudamuhâtsu: Bâsu bai surîpu (2010);
I'd Rather Be with You (2010);
I Can Do It Alone (2011);
Hoodwinked Too! Hood vs. Evil (2011);
Scream 4 (2011);
The Forger (2012);
Nashville (2012);
Kingudamuhâtsu 3D: Dorîmudoroppudisutansu (2012);
Hayden Panettiere: Telescope (2012);
Hayden Panettiere: Fame (2013);
Kingdom Hearts HD 2.5 Remix (2014);
Until Dawn (2015);
Custody (2016).
When is Hayden Panettiere birthday?
The pretty American actress was born on the 21st of August, 1989. Hayden Panettiere age is 30 years currently.
Hayden Panettiere photos
A special thing that the fantastic American actress has not stopped doing is to entertain her followers with her beautiful poses. With more than thirty-eight thousand followers on Hayden Panettiere Instagram account, for instance, she has lots of exciting photos which she updates always. Check out this picture below:
At every visit to her social media pages, you can be sure of educative and entertaining stuff.
How much is Hayden Panettiere worth?
Hayden Panettiere net worth is estimated at $16 million. She has made this much owing to her early entrance into the entertainment industry. As at when she was four years old, she had already featured in more than fifty commercials. It was an opportunity that gave her a financial advantage at that very young age.
Since then, she has appeared in many movies that paid her very well. For instance, she charged the sum of $75 thоuѕаnd for her role in each еріѕоdе of Nаѕhvіllе.
Body measurement
Hayden Panettiere height is pitched at 153 cm with a bodyweight of 53 kg.
Hayden Panettiere has had a great career since she appeared on the screen in 1990, and has gone to involve in many big projects. One of such being her feature in Jane Anderson's Normal (2003) alongside Tom Wilkinson, Jessica Lange, and Clancy Brown. Though Hayden has had her moments of success and challenges, her success as an actress is worth celebrating.
Source: Legit