Gram Parsons bio: life and death of the country musician
Each time the name of Gram Parsons is mentioned, many people recall his drug escapades. He was a young artist who achieved a lot in the music with his revolutionary style. He changed a few genres of music to what people see them as today. For his tenacity, he was awarded posthumous honors in 2003. It was the President's Award by the Americana Music Association.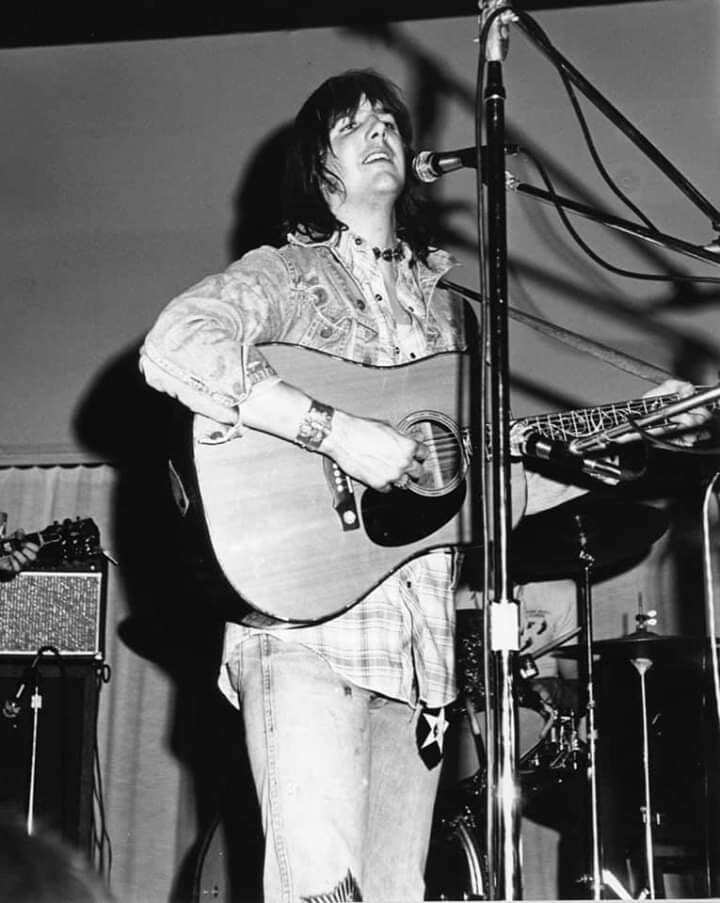 The multitalented music icon was ranked 87 on Rolling Stone's list of the 100 Greatest Artists of All Time. Though he was from a well to do family, he made a sincere effort to follow his career path passionately. Gram rose to become a famous voice, and his face was well known within the few years he lived. He had many amazing songs, but the Gram Parsons and Emmylou Harris songs have been regarded as one of the best sellers. The most unfortunate aspect of this all was how he recked havoc to his career with his lifestyle.
Parsons' profile summary
Full name: Ingram Cecil Connor III
Best known as: Gram Parson
Date of birth: 5th of November, 1946
Birthplace: United States of America
Age: 26 years old at the time of his death
Date of death: 19th of September, 1973
Zodiac sign: Scorpio
Profession: Songwriter
Nationality: American
Ethnicity: Caucasian
Net worth: $500,000
Background information on Gram Parsons
The American guitarist was born on the 5th of November, 1946 as Ingram Cecil Connor III but he is known to many people like Gram Parsons. His birthplace was in Winter Haven, Florida. He was a songwriter, singer, pianist, and guitarist. Gram had a passion for country music during his time at Harvard University. This interest became more serious after listening to Merle Haggard. So, after spending a semester at university, while studying theology, he backed out.
He was the co-founder of the International Submarine Band in 1966 after moving down to New York City. Interestingly, the band waved so well within one year that they operated in New York before their relocation to Los Angeles in 1967. There, LHI record label had a deal with them and in 1968, their debut album, Safe at Home, was released before they were disbanded in the same year.
In the course of his career, Parsons recorded a song as a solo artist with the Flying Burrito Brothers, the International Submarine Band, and The Byrds. He was notable for making famous the Cosmic American Music, which is a combination of rhythm and blues, country, rock, folk, and soul.
Though the talented songwriter had a relatively short career, his influence on country music and blues is still a subject of discussion among music lovers. The reason is that he succeeded in blending the two so well that people find it hard to distinguish them today.
Gram Parsons songs
The American guitarist had a great career playing an essential role in the success of my many tracks and albums. His debut album, The Gilded Palace, with The Flying Brothers was appreciated by fans but failed to bring in sales for the band. Emmylou Harris Gram Parsons collaboration saw the release of GP in 1973.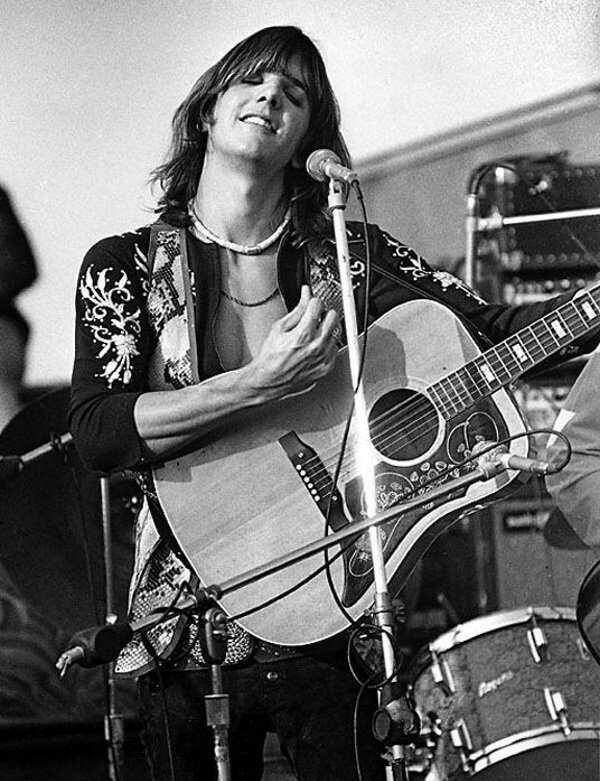 However, Emmylou Harris and Gram Parsons did not lose hope because of the setback. The album was followed by Grievous Angel that performed well on the Billboard chart. These are some of the songs spread across different times in Gram Parsons music groups.
Another Side of This Life (2006);
Drug Store Truck Drivin' Man (2000);
High Flyin' Bird (1992);
They Still Go Down (1992);
The Last Thing on My Mind (1992);
Sing Me Back Home Gram Parsons and The Flying Burrito Brothers (1991);
I Just Can't Take It Anymore (1976);
Return of the Grievous Angel (1976);
Still Feeling Blue (1976);
Streets of Baltimore (1976);
Wedding (1974);
Brass Buttons (1974);
Kiss the Children (1974);
The New Soft Shoe (1974);
Hearts on Fire (1974);
In My Hour of Darkness (1974);
That's All It Took (1974);
Brand New Heartache (1974);
The Angels Rejoiced Last Night Emmylou Harris and Gram Parsons (1974);
How Much I've Lied (1974);
Did You Sing "Hickory Wind" At The Grand Ole Opry? (1973);
I Must Be Somebody Else You've Known (1973);
Wheel of Fortune (1973);
The New Soft Shoe (1972);
Cry One More Time (1972);
Big Mouth Blues (1972);
Love Hurts (Remastered Album Version) (1972);
A Song For You (1972);
Sleepless Nights Emmylou Harris and Gram Parsons (1972);
We'll Sweep Out the Ashes in the Morning (1972);
I Can't Dance (1972);
Las Vegas Emmylou Harris and Gram Parsons (1972);
She (1972).
How did Gram Parsons die?
The press was deceived into believing the songwriter died of natural causes. But the autopsy proved he died of drug toxicity. The urinalysis test showed some traces of cocaine in his blood. Parsons was known to be a regular consumer of alcohol and drugs. Little wonder, he had cases of drug abuse. Gram Parsons death was not a surprise to those who were aware of his lifestyle.
Though he knew of the risk involved with the combination of alcohol and opiates, he continued. Upon his death, the remnant of his drugs was thrown to the desert by Kaufman to evade police investigation.
A few days before his death, he had embarked on a trip with his friends to Joshua Tree Inn as told by Dale McElroy to Ben Fong-Torres. Parsons, after a taste of alcohol, went on to take some doses of cocaine with morphine in town. A few hours later, Fisher informed McElroy that the guitarist had overdosed and passed out.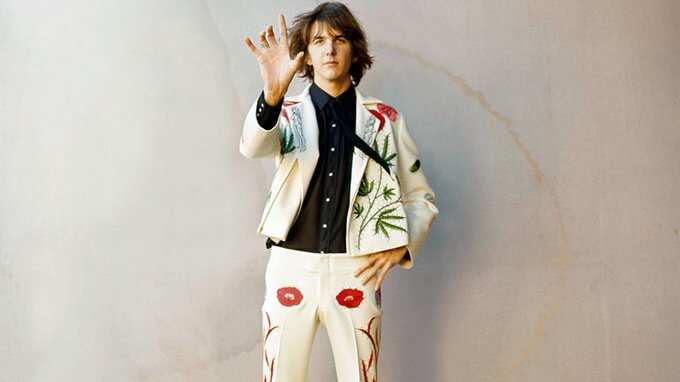 Since they had no options left, Fisher had to call an ambulance. Every effort to revive him was in vain. The team that came to pick him noted that CPR would not work on him at that moment, so, he was rushed to High Desert Memorial Hospital in an ambulance. The complications finally resulted in his death. He was confirmed dead at 12:15 am on the 19th of September, 1973.
Upon police investigation, Fisher and Alan Barbary, the son of the hotel owner, gave conflicting reports about what had taken place that night. Therefore, the real cause of his death has been a story of uncertainty and overstatement.
It was noted he had good friends who always stood by him. Gram Parsons Emmylou Harris friendship was one of such relationships that helped the artist in his career.
Who was Gram Parsons wife?
Gram was married to Gretchen Carpenter, an American actress who was born on the 15th of May, 1952 in California, USA. They finally separated in 1973, and after her divorce with Parsons, Gretchen got married to Bob Carpenter.
In a bid to recover from the breakup, Parsons frequently spent his time with Margaret Fisher and Phil Kaufman during the weekends. Kaufman at one point mentioned that Parsons' lawyer was in the process of serving Gretchen divorce papers at the moment Gram stayed in Joshua Tree.
It is important to note that Gram Parsons daughter was a seed of his union with Nancy Ross, not Gretchen as many people think.
How much was Gram Parsons net worth?
Gram Parsons net worth was reported to be $500 thousand before he died in 1973. The versatile celebrity was born into an affluent family. He grew up among wealthy relatives. John A. Snively, his grandfather, was a wealthy businessman who dealt in citrus. He was notable for producing a large portion of the oranges in Florida. Aside from his family wealth, he earned well from singing and playing the guitar.
Gram Parsons, despite his feat, had a tragic end. It was a sad moment for his friends. In their effort to comply with Parsons' after death wishes, they stole away his dead body from Los Angeles International Airport. They drove to the Joshua Tree in an automobile and made sure they achieved their purpose of cremating his body.
Source: Legit.ng