Gina Lollobrigida bio: age, net worth, son
One look at Gina Lollobrigida during the sixties will make you understand why she was once termed the most beautiful woman in the world based on the beauty pageantry that she contested in and won. However, beyond the exceptional features and gorgeous figures, she has achieved success in all her endeavors. In the 1950s and early 1960s, she had an excellent profile as an European actress, and she was also known as an international sex symbol.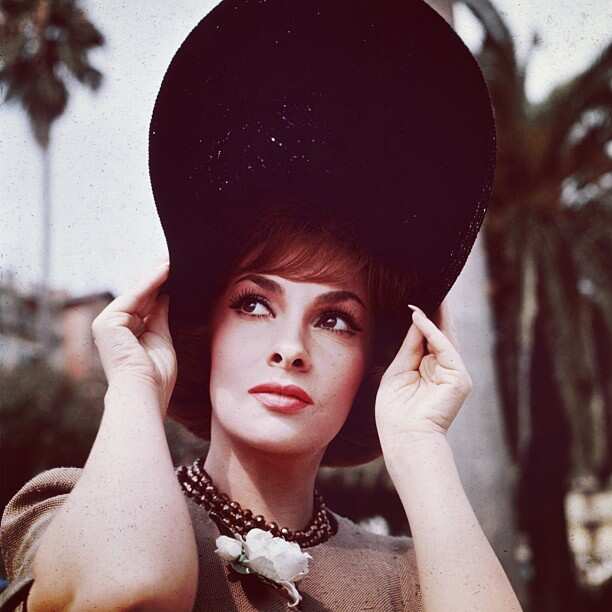 Who is Gina Lollobrigida? She is an Italian-born Hollywood actress, photojournalist, and sculptor. She has featured in movies with Sean Connery and has also taken exclusive interviews with the Cuban communist leader, Fidel Castro. Gina Lollobrigida now has the 2,628th star on the Hollywood Walk of Fame. She received the honor in 2018 for her outstanding movie roles.
Gina Lollobrigida profile summary
Name: Luigina Lollobrigida
Nickname: Gina or La Lollo
Nationality: Italian
Place of birth: Subiaco
Date of birth: 4th of July, 1927
Age: 92 years
Height: 1.60 m
Profession: Actress, photojournalist, and sculptor
Background information on Gina Lollobrigida
Gina was born in Subiaco, a community in Rome, Italy, and was raised by her dad, who produced and sold furniture. The family also included her three sisters: Maria, Giuliana, and Fernanda. The amazing woman began her modeling career at a tender age as she was seen in different beauty contests. The connections she earned at that period got her some minor roles in Italian movies.
One of those characters was in a comedy play Santarellina produced by Eduardo Scarpetta in 1945 at the smallest theatre in the world. Two years later, she contested for Miss Italia beauty pageant and became the second runner-up. In 1999, Ms. Lollobrigida attempted Italian politics after retiring from acting in 1997.
Even though she ran for Italian parliament and lost, she has continued to advocate for a relationship between Italians and Italian Americans. In 2008, she got a Lifetime Achievement Award from the NIAF (National Italian American Foundation) for her support to their cause.
What age is Gina Lollobrigida?
Gina Lollobrigida age is currently 92 years. The actress was born on the 4th of July, 1927.
Lollobrigida's career
Being an industrious figure, Ms. Lollogobrigida used her success in the Italian pageant to launch herself onto the international stage. Her first role came in 1952, where she appeared in a French movie known as Fanfan la Tulipe. The next year, she was in an English film, Beat the Devil, together with Jennifer Jones and Humphrey Bogart.
The subsequent Gina Lollobrigida movies followed each other consistently for close to two decades. Her pretty face and her extraordinary figure were featured on Beautiful but Dangerous in 1955. Then, in 1956, she was on another movie known as Trapeze. The photojournalist starred with Anthony Quinn in the original version of The Hunchback of Notre Dame in 1956. She was back onset in 1959 for the movie, Solomon and Sheba.
In 1961, she appeared on Come September, a romantic comedy that also shot another Hollywood actor, Rock Hudson. However, in 1970, she decided to reduce the amount of her movie roles to realize her true passion, which was photojournalism and sculpture. According to her, she 'became an actress by mistake.' Gina also earned some fame as a photojournalist. As a photojournalist, she met top personalities like Henry Kissinger and Fidel Castro. In 1973, she published her photo collections in a book titled Italia Mia.
Who is Gina Lollobrigida married to?
Being a famous sex symbol, Gina Lollobrigida had many admirers, and so, her relationships have had their share of scandals. However, she got married once and had a child from the union. Her husband's name was Milko Škofič. They got married in 1949 and had a son, Andrea Milko, on the 28th of July, 1957.
Škofič was very supportive of his wife, and he had to put an end to his career to serve as his wife's manager. Nevertheless, they separated in 1971. Before the divorce, the Hollywood actress became engaged to a New Yorker known as George Kaufman. She was also romantically involved with Christian Barnard, but the relationship did not make it past the rumor.
In 2006, Gina Lollobrigida young features were still evident. Therefore, it did not surprise many when the beautiful actress announced her engagement with Javier Rigau Rafols. The photojournalist, who was 79 years old then, made this known to a Spanish media outlet.
Before the engagement, Gina and Rigau had known each other since 1984, they met at an event in Monte Carlo. The lovebirds called off the engagement in 2006, but it was not the last of that scandal. Five years later, Ms. Lollobrigida dragged Rigau to court for fraud. According to her, Rigau wanted to lay claim to her wealth illegally by arranging a fake wedding with an impostor.
Gina Lollobrigida son
Gina had just one child from her first marriage. Andrea Milko Škofič Jr. is the only son and child of the Italian-born actress. He is also the only heir to his mother's vast wealth, which resulted in a mother-child bitter row. The issue stemmed from Gina Lollobrigida hot romance with young and ambitious men.
In 2014, Andrea Škofič took her mom to court so he could take control of her wealth, which was estimated to be around $50 million at that time. According to Gina Lollobrigida son, his mom 'was no longer capable of handling her affairs by herself.' His fears were understandable because, according to a rumour, the photojournalist was dating her 32-year-old chauffeur, Andrea Piazolla.
She won the legal battle against her son in 2014, but in 2019, it was evident that Piazolla was indeed a swindler.
Gina Lollobrigida Andrea Piazzolla
Andrea started working for Ms Lollobrigida as her chauffeur. The 24-year-old found his way into his boss's heart and was quickly elevated from personal assistant to the manager. Although there had been rumours that the two were romantically involved, Gina Lollobrigida was quick to debunk the speculation.
Based on recent revelations in the Italian media, Andrea had taken advantage of his new positions, and he is now in control of Vissi D'arte, the company that manages Gina's assets. After several investigations, prosecutors found that Piazzolla had sold some apartments owned by Gina in San Sebastianello.
He allegedly used the company's account to get luxury cars worth more than 800,00 euros. Most of the money made from Piazzolla's dubious transfers were sent to his parents' account. Currently, Italian prosecutors are trying to bring the former chauffeur to trial for taking advantage of the ageing woman.
Gina Lollobrigida Feud with Sophia Loren
Gina Lollobrigida and Sophia Loren have been sworn career enemies from the beginning. They both had the same qualities and features. However, the rivalry was all about who was better. The latter has, however, described the rivalry as a form of press stunt from Loren's management.
It started when Sophia Loren told the European press that she was 'bustier' than the star photojournalist, and she replied to her suggesting that a peasant role was the best she could deliver.
How much is Gina Lollobrigida worth?
Gina Lollobrigida net worth is estimated at $20 million. After a successful career as an actress, photojournalist and sculptor, it is evident that the Italian actress has earned quite a lot for herself.
Without a doubt, Gina Lollobrigida today is a woman of substance and an achiever. Her success outweighs her shortcomings, and she remains a good role model for upcoming Hollywood actresses.
Source: Legit.ng