Shameless cast: see how the actors changed throughout the years
The Shameless TV series reveals a lot of troubling moments and emotional turnarounds in the life of Gallagher family members and their friends. Since it started airing, different Shameless cast members have played significant roles. Although many of them were younger at that time, there have been lots of noticeable changes over time. As of early 2020, the series already has ten seasons and over 120 episodes with unique and intriguing dramatic elements.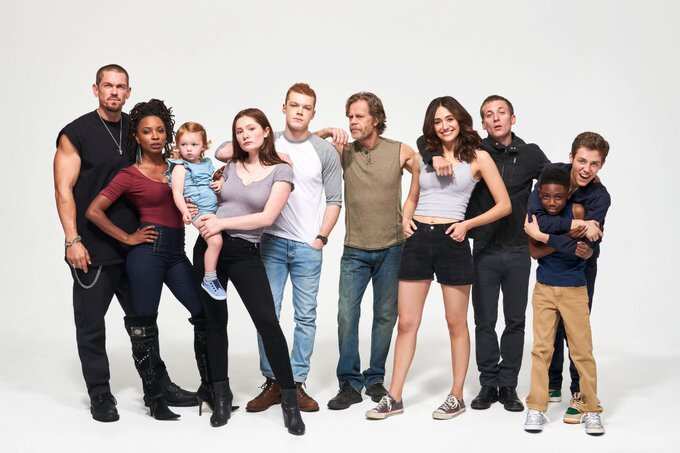 The Shameless series is an American version of the UK comedy TV series that aired for the first time on the 9th of January, 2011. John Wells developed it. It is obvious that many Shameless cast members have undergone a complete transformation.
What does the Shameless cast look like now?
If you have been watching the drama series since inception, you will be amazed by how the cast members have really transformed. This list discusses a few of them.
12. Brenden & Brandon Sims as Liam
The two young Shameless actors played the role of Liam Gallagher, the last child in the Gallagher family.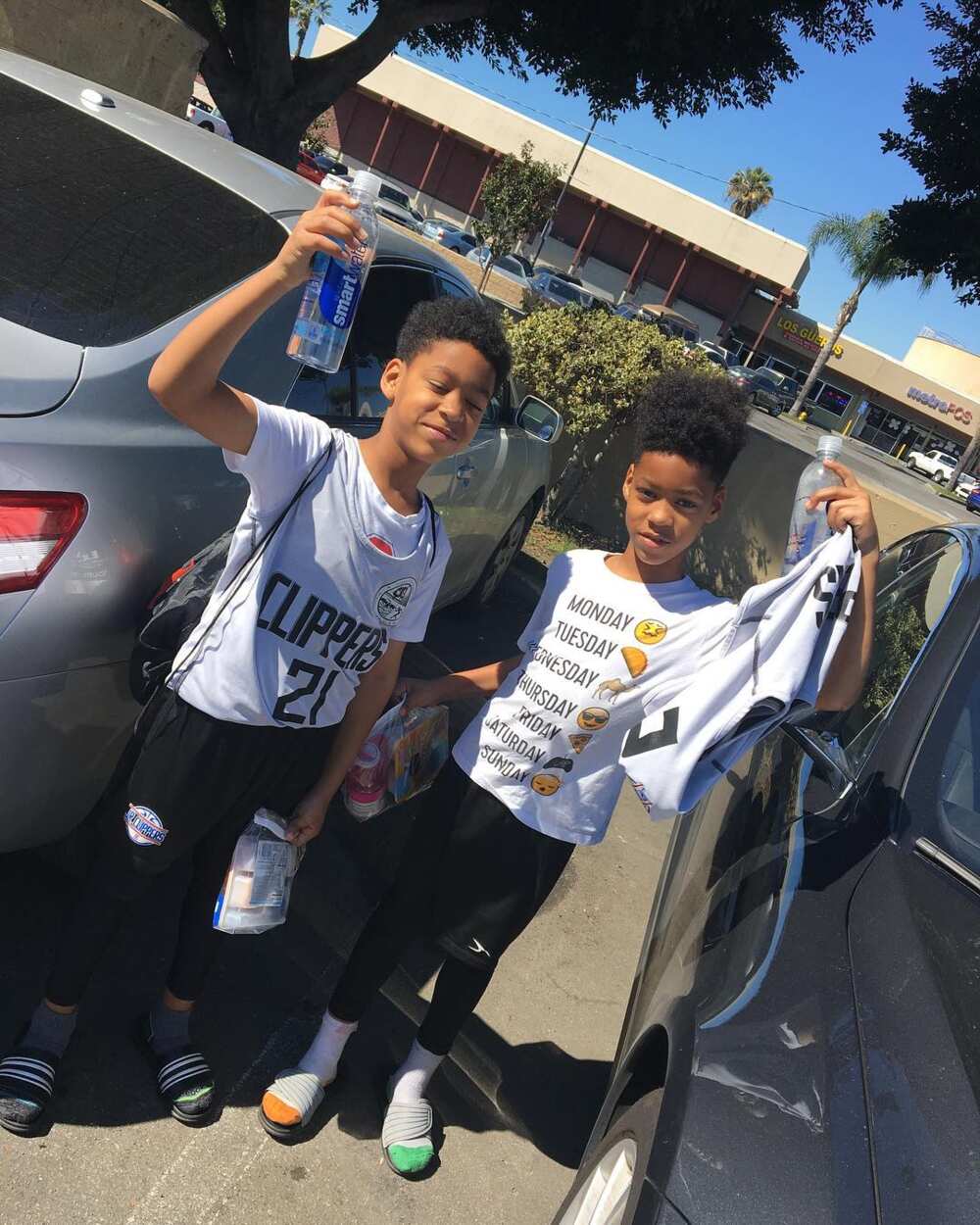 The twins acted so perfectly that many fans did not notice that they were two different people. But who is Liam in Shameless? He was the son of Frank. Liam was born after his father had an affair with another woman.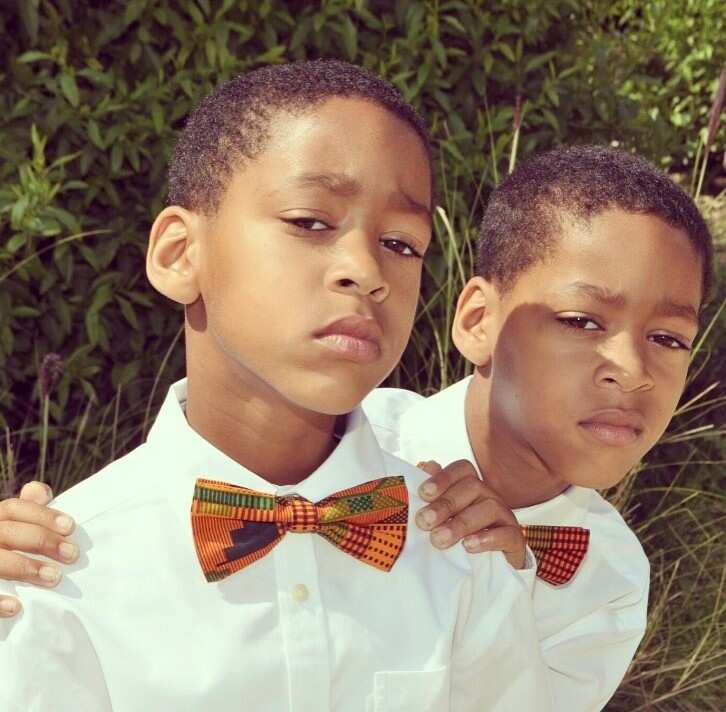 There were several appearances of Liam on Shameless recast. Besides the twins who took the role from 2012 to 2016, Christian Isaiah also took it up in season 8.
11. Isidora Goreshter as Svetlana
Isidora Goreshter appeared for the first time in season three as Svetlana.
Despite formerly featuring as a guest character in season seven, she went on to play in the main cast. She portrayed the role of a Russian prostitute. In the series, Terry Milkovich paid her to rape Mickey, and consequently, she got pregnant.
After that, she started to hatch a plan for them to get married. She left the series in season eight. The Shameless actress is an American of Moldova descent, and she also made a few appearances in Grey's Anatomy.
10. Emmanuelle Grey Rossum as Fiona
The American actress is one of the leading Shameless actresses. She played the role of Fiona Gallagher and the matriarch of the family.
She took up the position of a mother and raised her siblings due to the absence of their mum. In the last season, she has already had an apartment of her own.
Fiona Shameless finally said farewell to that character that she had portrayed from the beginning of the series in 2011. Besides acting, she is a songwriter, director, and singer.
Emmanuelle Grey Rossum was brought up by her mother, Cheryl, in the city of New York. She has Russian Jewish ancestry.
9. William H. Macy as Frank
Willam H. Macy played the character Frank, the head of the Gallagher family. He was portrayed as a chronic drunk who relied on his brothers to have food on his table.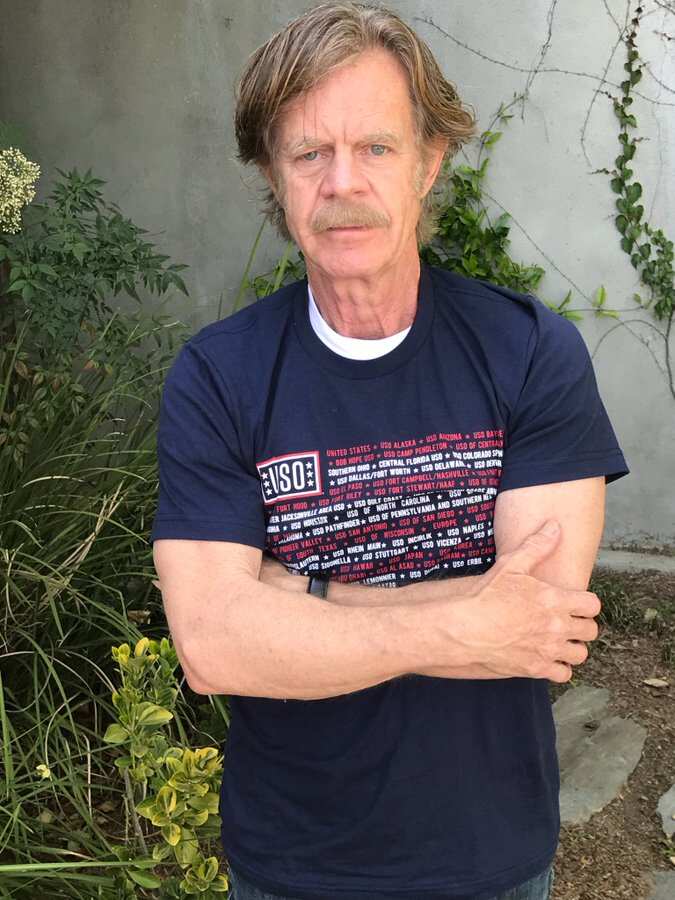 One of the dramatic moments was his attempt to seduce his daughter. William is an American director and actor. He is one of the Shameless characters who featured in the first episode of the series.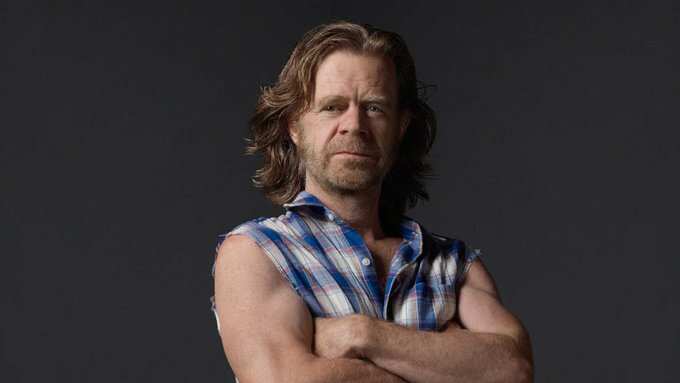 The seasoned actor has appeared mainly in small independent movies and many Summer action movies.
He has received several Emmy Awards for his writing and acting skills as well as three Screen Actors Guild Awards. Apart from his role in Shameless, many people also know William for his roles in Magnolia (1999) and Fargo (1996). He was born in 1950. He got married to Felicity, and their union is blessed with two kids.
8. Jeremy Allen White as Lip
Jeremy Allen White won the 2014 Critics' Choice Television Award for Best Supporting Actor in a Comedy Series for portraying the character of Lip Gallagher in the Shameless television series.
He was the second son in the family of Gallagher, and was controversial for his drinking attitude and attempt to write exams at a price for his fellow students. He was also notable for his emotional intelligence.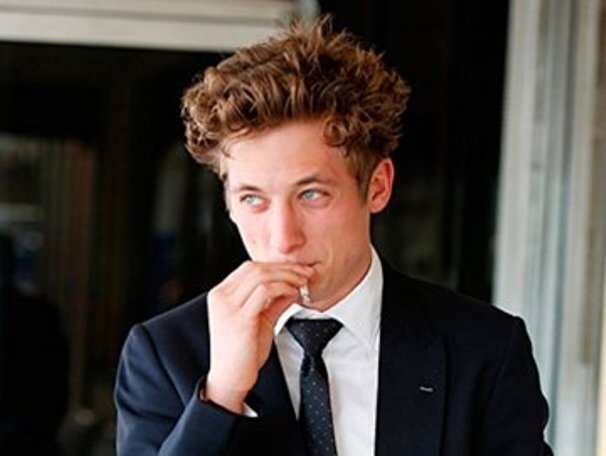 Many fans will be shocked at the photos of Lip Gallagher then and now as he looks more matured now compared to then.
Allen was 20 years old when he appeared on the show for the first time, but he is almost 29 years old now. He was also among the Shameless cast at the beginning of the series and made appearances in different episodes.
As an American film actor, Jeremy has acted in other films like Twelve, The Speed of Life, and After Everything.
7. Emma Rose Kenney as Debbie
The beautiful star is known by many as Debbie Gallagher actress, one of the Gallaghers. Kenney has been the favorite of many fans who watched her play this role since the beginning of the series.
She got that role when she was 12 years old and in her seventh grade. Despite her age, Emma acted like a mature person in the series.
Emma Rose battled with some issues as a single mum, including her relationship with Fiona. At one point, she considered leaving school for sex work to be able to meet her financial needs.
The teenage actress is amazing. She made an appearance in many other films such as The New Girl in Town, which was her debut film. At that time, she was the youngest finalist competing in the New Jersey International Film Festival.
6. Cameron Riley Monaghan as Ian
The American actor and model played Ian Gallagher in Shameless but left in the ninth season. He was Frank's nephew who lived with him.
Cameron was involved in some legal issues, and even landed in prison. The role he played in the fifth season of the drama series won him a nomination for Best Supporting Actor in a Comedy Series of the Critics' Choice Television Award.
At the ages of three and seven, Cameron had already started modeling and acting respectively. He has featured in different films which include The Giver, Mercy Street, and Gotham.
The handsome Shameless actor was born in the city of Santa Monica in California. He is known as Winthrop Paroo, a role he played in The Music Man (2003). His first appearance was in Stuart Little, where he played Stuart Little and subsequently as Piglet in Winnie the Pooh.
5. Ethan Francis Cutkosky as Carl
The American actor played the role of Carl Gallagher, the second youngest child of the family in the TV series.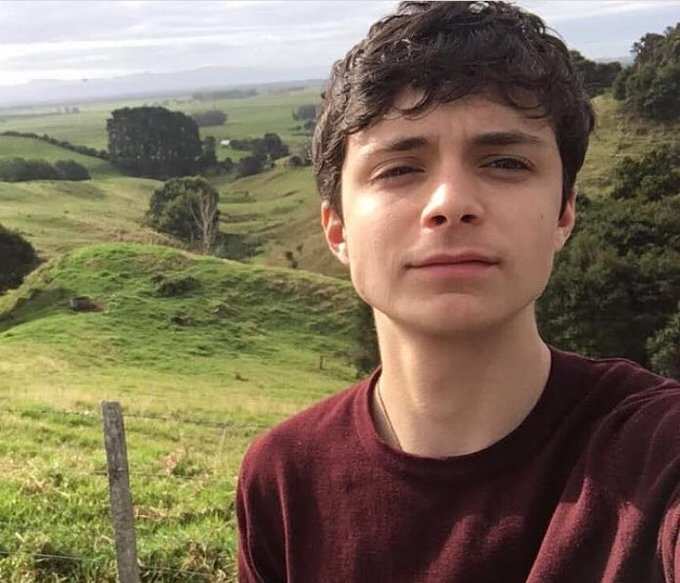 Carl shared the same room with Lip and Ian. He had some psychological issues that often made him attack his fellow students in school.
He was also triggered to maim his toys and kill abandoned animals. Ethan Cutkosky shocked many viewers as he showed more mature behavior towards the last season. This change came shortly after he was enrolled in a military school.
Ethan has acted in other series which include Law & Order: Special Victims Unit. His first movie appearance was in 2007 in the film Fred Claus, where he played the role of Vince Vaughn. Before then, Ethan had been involved in some TV commercials. He is also known for playing the role of a mythical Jewish spirit in The Unborn (2015).
4. Shanola Hampton as Veronica
Shanola played the Gallagher family neighbor in Shameless. Her name in the series is Veronica Fisher.
After many failed attempts to get pregnant to Kevin, she opted for the option of Kevin sleeping with her mum, Carol, and they ended up having a threesome.
Shanola is an American actress. She featured in the first episode of the first season in 2011. The beautiful actress was born on the 27th of May, 1977, in New York. Her dad and mum are a Pastor and an IRS agent, respectively.
3. Steven Michael Robert Howey as Kevin Ball
Steven played the role of Kevin Ball in the drama series. He was the nicest guy among the Shameless US cast and was often pushed to give Frank drinks on credit.
He proposed to his girlfriend in the fourth episode of season one. He was portrayed as a character who was so proud of being a father to his children.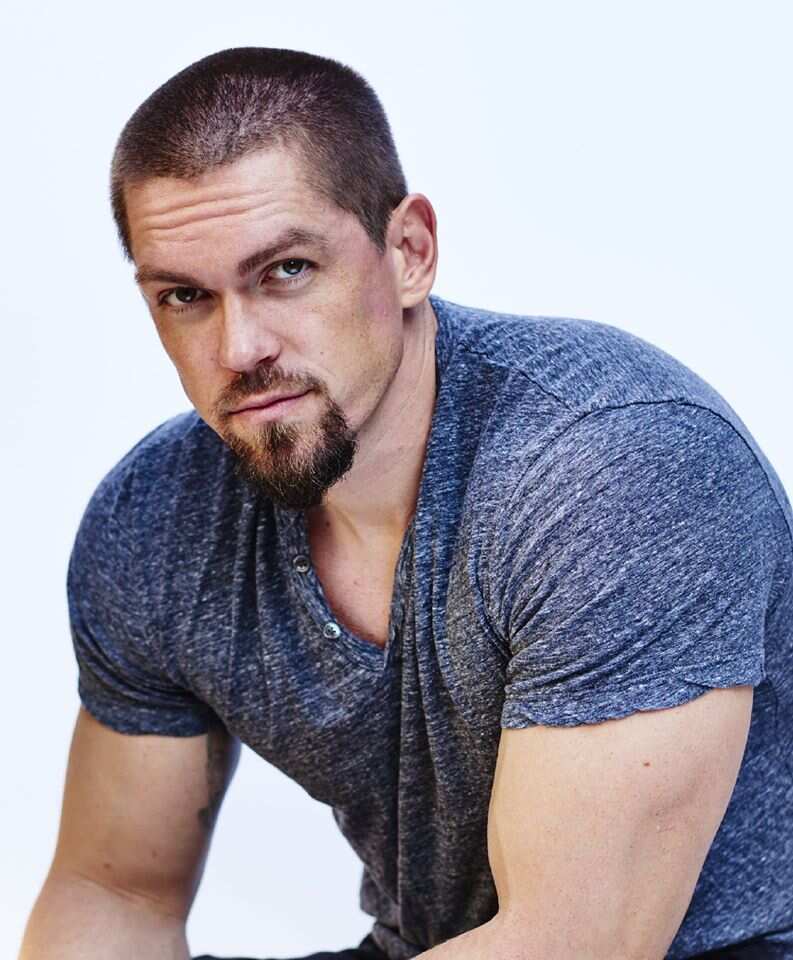 Steven had a fantastic relationship with Veronica. Many people also know Steven for his role on The WB/CW television series Reba as Van Montgomery.
He is an American actor. As a young boy, he won a basketball scholarship to further his studies in Junior college in Colorado. He had to quit after two seasons to follow his acting passion.
2. Noel Roeim Fisher as Mickey Milkovich
The Canadian actor is popular for playing the character of Mickey Milkovich on the series Shameless and Cael Malloy on the FX series The Riches. He had a romantic relationship with Ian Gallagher.
As such, many viewers coined the name Gallavich for them. Many people have acknowledged Fisher for his role as a gay man on Shameless. As a result of his role, his real sexuality has been a subject of discussion in interviews, but he is heterosexual in real life.
In May 2014, Noel proposed to his girlfriend, Layla Alizada, during a romantic vacation in Bora Bora. He is a big shot in the industry and has made notable appearances in many other series such as Bones (TV series), Criminal Minds: Suspect Behavior, and Law & Order: Special Victims Unit.
1. Emma Greenwell as Mandy Milkovich
She is one of the most admired members of the cast Shameless. She played the role of Mandy Milkovich and was a sister to Mickey. Her family was seen as worse than the family of the Gallaghers.
Emma grew up in London, though she was born in the United States to a British dad and a French mum. She had an eye for acting at a very tender age, and as a result of that, she applied to many drama schools upon her graduation from high school.
Greenwell was fortunate enough to perform a play at the famed Edinburgh Festival. She got the character of Mandy Milkovich shortly after her graduation from Hurtwood House and LAMDA.
The journey of the Shameless cast has been incredible and full of memories. Although some favorite characters have exited the show, other new faces have been welcomed as the series progressed.
Source: Legit.ng