Have you been wondering, "What is bonded leather?" and how different it is from other types of leather? You may have come across a piece of clothing or furniture that looked like leather but wondered why it was not as pricey as it should be. This information will come in handy when you want to purchase a sofa, bag, clothes, or any other item made from this material.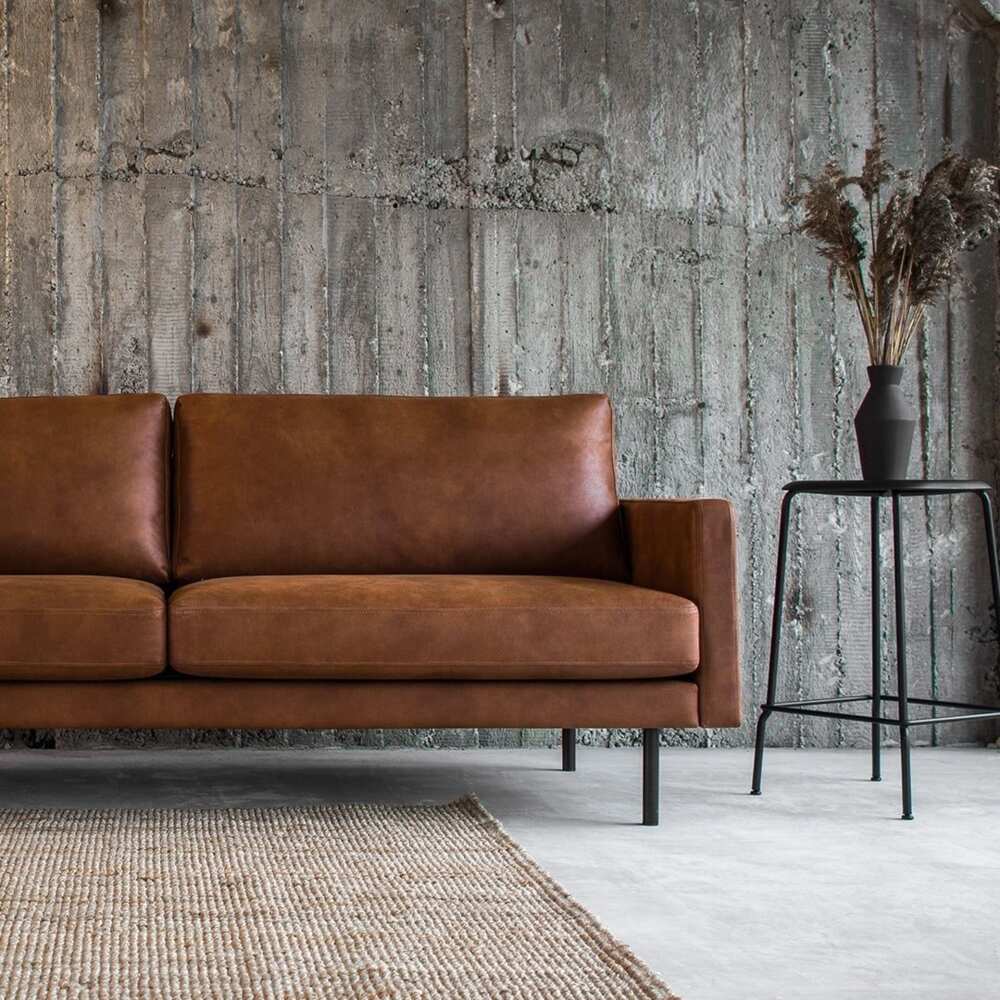 If you are not familiar with the different types of leather and each of their properties, you are likely to be easily confused when shopping. Being aware of each type, their pros and cons, and differences in appearance will enable you to have a better and easier shopping experience.
Ensure you do not find yourself disappointed after you are already in ownership of the wrong type of material as it could be difficult to get a replacement or a switch up after a certain duration of time or even immediately after purchase.
What is bonded leather?
So, what does bonded leather mean? Some refer to it as blended while others call it reconstituted. It is obtained from animal hide but still does not qualify to be called real.
It is obtained from shredding leather fibre and scraps to create a pulp. The obtained substance then meshes between a polyurethane coating and fibre cloth. Lastly, it is embossed to give it a similar texture and appearance as that of the genuine type.
Advantages and disadvantages of bonded leather
Before making a purchase, it is crucial that you understand its pros and cons so that you can be aware of what to expect. The more enlightened and aware you are, the easier it will be to decide if it is the kind of material you are looking for.
Pros
It is cost-efficient
Smooth and consistent texture
Contains few variations between batches
Available in a variety of styles and colours
Cons
Less durability as compared to the real type
Challenging to repair if damaged
Prone to breaking and peeling
Prone to fading when exposed to sunlight
Quite challenging to clean
Could be more costly than the real type due to fixing multiple damages over time
Why choose bonded over other types?
A large number of people who make the decision to purchase products made from this material do it because of its affordable prices. Others prefer it because it is said to be Eco-friendly as it utilizes leftovers and does not require additional farming to be done, therefore minimizing landfill.
It is also easy to clean and available in a variety of design options.
Uses of bonded leather
This type of material is used for a number of things such as bookbinding, making furniture, and fashion accessories such as belts, shoes, textile lining, and bags, among others.
Some of its lighter versions are used as book covers for Bibles, diaries, and other kinds of reading and writing material.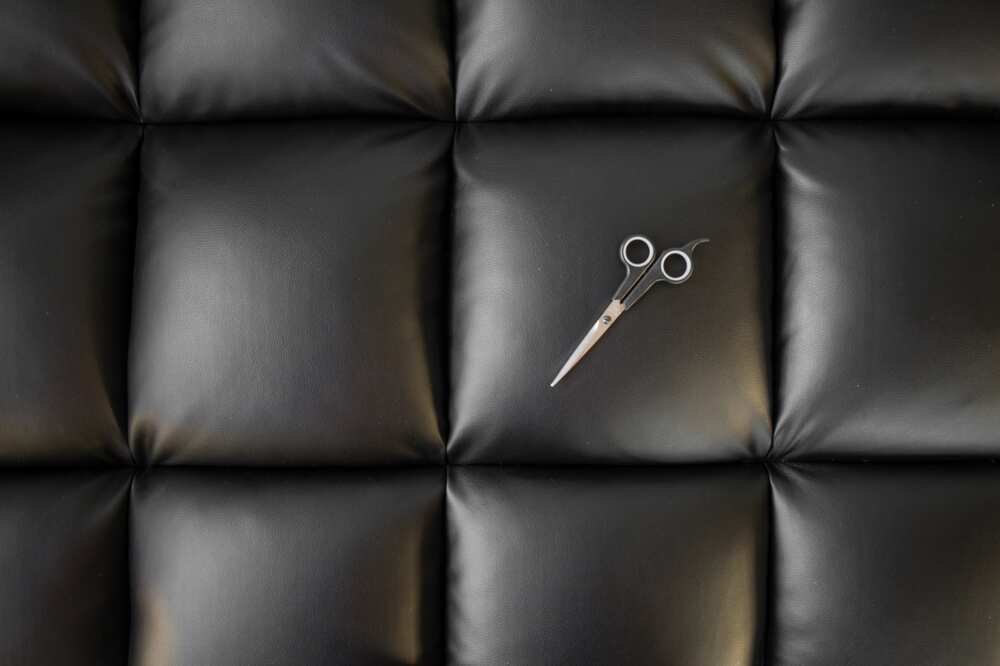 The proper way to clean it
In order to maintain anything, it is crucial to know the proper way to care for it. In this case, this material requires delicate treatment to ensure that it remains in its best state.
Despite this material being cheaper than the real type, you should not neglect the maintenance and cleaning measures it demands. The kind of products you use to carry out this activity determines how long your items will last and maintain their initial clean appearance.
To preserve bonded leather durability, it should be wiped using a damp cloth and dried using a different cloth. In case users spill a liquid onto it, it should be wiped off immediately. However, it is advisable to avoid abrasive products or powerful detergents.
Alternatively, you can use non-detergent and non-alkaline cleaners. If this is the option you go for, the cleaners should be first tried out on a small area to ensure that there is no form of discolouration or abrasion to facilitate proper bonded leather care.
Is bonded leather durable?
It cannot be termed as durable since furniture made from it is prone to peeling and cracking within two to five years. This is because it is a non-elastic material; thus, it tends to crack the more it is used or experiences friction.
When this material deteriorates beyond a certain level, it is no longer possible to repair it. Although it may be cheaper than the real type, the cost of frequent repairs is relatively high. Therefore, you must choose wisely.
How is it repaired?
If you are not yet ready to replace your worn out or torn item with something new, you can always repair it if the damages are not extreme. Luckily, you do not need to do much as the steps are simple and direct. Additionally, you only need a few products to carry out the whole process.
The repair kits that enable users to make small repairs to this kind of material are readily available. The first step entails sanding the region affected to eliminate any protrusions. This is followed by either dying the patch or the fabric under the peel.
Once this is done, that area ought to be sealed to minimize additional bonded leather peeling. If you are wondering if the repaired part will be noticeable, yes it will. However, its appearance is way better than when worn-out.
How are scratches on the material fixed?
Sometimes, it is inevitable to avoid scratches and marks on your items. If it happens on this particular material, it is important to know how to fix it to avoid throwing the whole item away. Minimum tears or scratches can be fixed without much struggle.
The first vital step is to wipe the affected area with a white cloth. This ensures that any kind of dye or coloured fabric is not absorbed into the material.
This should then be followed by mixing an efficient tint with an appropriate leather repair solution. Apply the mixture to and around the affected area, and from the repair kit, place the accompanying leather grained paper over the repaired area and gently iron using a warm iron to transfer the pattern.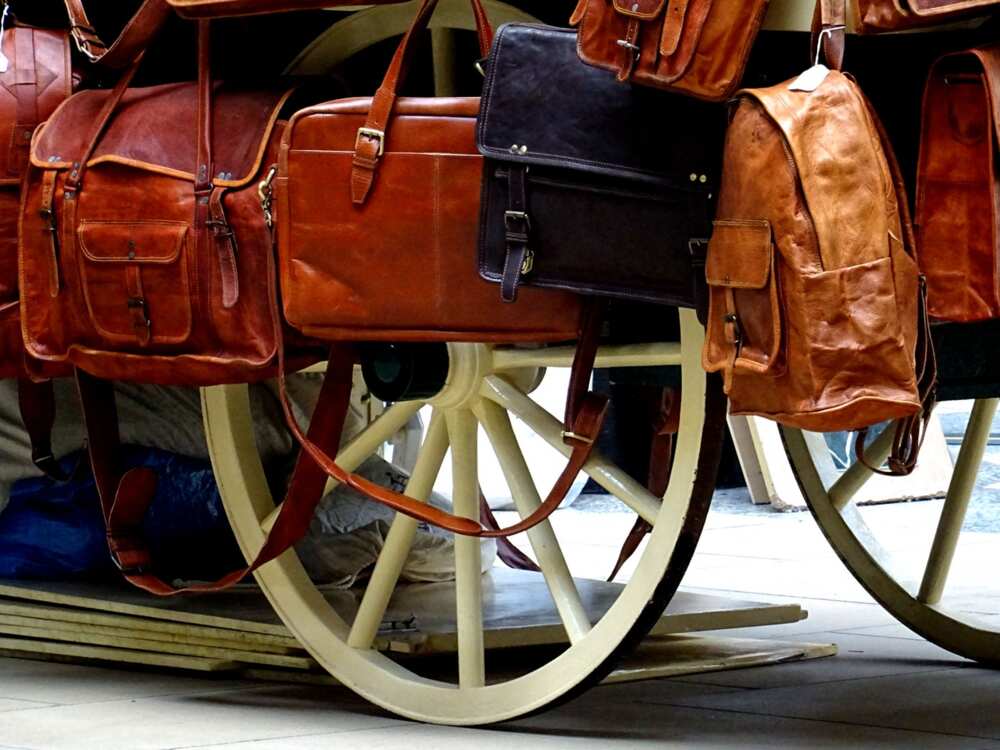 It is essential to ensure that the iron is not too hot as it could damage or discolour the material. In case the scratch is very minor, you could use a shoe polish of the same colour to cover it up.
Comparison with other types
How does bonded leather compare?
Bonded vs Full Grain
Full Grain is considered to be top quality as it is the top layer of the hide which is concentrated with most of the grain. It exudes natural beauty, and the vertical fibres play a crucial role in making it a durable product.
In comparison to bonded, Full Grain is the best option as it is strong and not prone to peeling and cracking.
Bonded vs Top Grain
Top Grain is the second-best quality type and is obtained from the lower part of the top layer of the hide. It is available in two grades; namely aniline and semi-aniline. The latter is packed with a protective coating while the former is soft and prone to stains.
This kind of material is packed with 12% to 14% of water. This property enables it to adjust to the body's temperature. This is not the case for bonded.
Bonded leather vs Genuine leather
Is bonded leather real leather? By now, it is possible to get the right answer to that question. So, what is the difference? This category, genuine or real, is the third grade of this material. It is omitted from the thinner, lower part of the hide.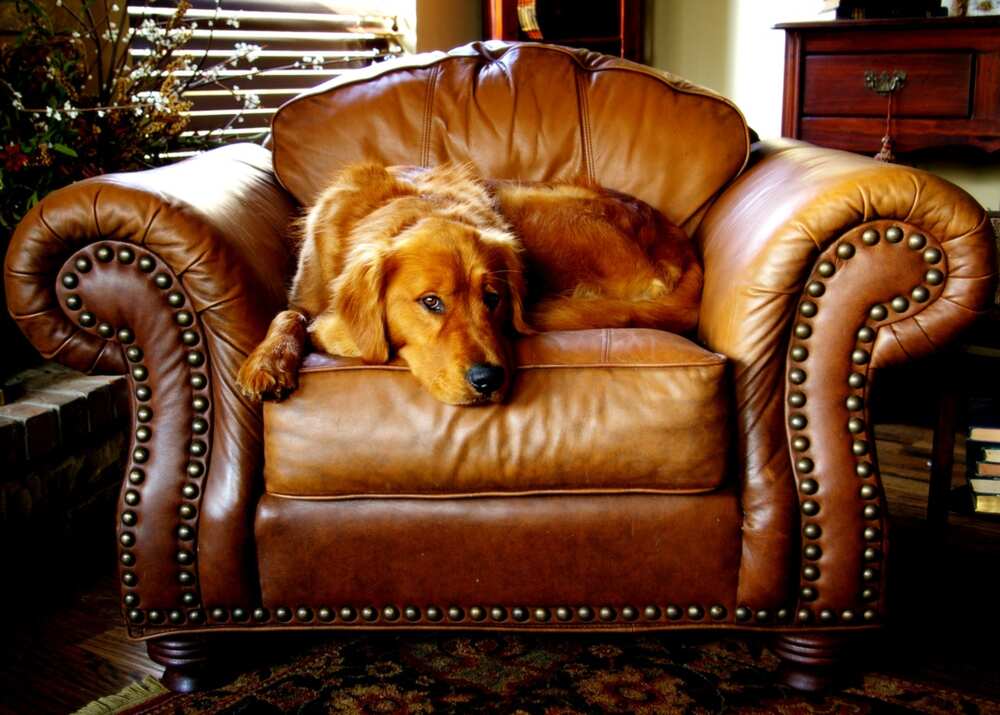 This is followed by redoing the surface to give it the appearance of a higher grade. It may not be as tough as full or top-grain, but it is certainly more durable than bonded.
Bonded leather vs Faux leather
Also referred to as PU leather, this material is made from polyurethane and contains no animal products. It feels and looks like the real type, it's easy to clean, and is water-resistant.
Faux leather vs bonded leather, or PU leather vs bonded leather, is a comparison that has some differences and similarities. The faux type does not fade or crack in sunlight, but it can be easily punctured or torn.
PU is also less Eco-friendly as a result of the toxins that are used in its manufacture and production. However, this varies from one type to another as different processes can be executed to create it.
The most common types of leather are mentioned above, and each one has its unique properties. By now, you should at least have an understanding of what is bonded leather and be able to differentiate it from other types presented to you.