A lot of African Americans have gone down history books for their contributions to freedom. Harriet Tubman is one such story. She was famously known as née Araminta Ross, from Dorchester County, Maryland, U.S. A. She was the famous American bondwoman who escaped and helped others secure freedom from slavery in the South. She was a renowned abolitionist before the American Civil War.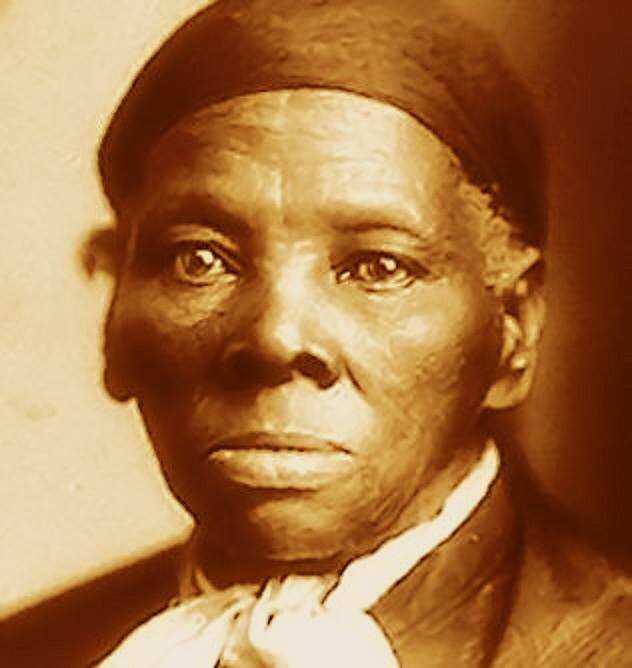 Tubman led hundreds of bondmen to freedom in the North along the Underground Railroad route. This was an elaborate secret network of safe houses organized for escape. She is remembered for her bravery made it possible for a lot of African American slaves to run away to freedom. Consider the following Harriet Tubman facts to know her better.
Profile summary
Full name: Araminta Ross
Date of birth: 1820-1825
Place of birth: Dorchester County, Maryland, United States
Parents: Harriet Green and Ben Ross
Known for: Being the conductor of the Underground Railroad
Date of death: March 10, 1913
Harriet Tubman biography
Harriet Tubman escaped slavery and went on to become a lead abolitionist. She was behind the successful movement of numerous slaves to freedom. She led hundreds of escaping slaves along the Underground Railroad route that was hidden.
Harriet was born into slavery in Maryland. She later escaped to freedom in the North in 1849, going on to become the most famous "conductor" on the Underground Railroad.
To escape, the slaves had to go through an elaborate secret network of safe houses. She became a leading abolitionist just before the beginning of the American Civil War. Harriet also helped the Union Army during the war, where she worked as a spy in addition to taking other diverse roles.
When the Civil War ended, she dedicated her life to serving and assisting impoverished former slaves as well as the old. The U.S Treasury Department was pressured to announce that Tubman would replace Andrew Jackson at the center of a new $20 bill in 2016.
Early life and family
Harriet Tubman birthday remains unknown. It is, however, estimated that she was born any time between 1820 and 1825.
Her parents were slaves in Dorchester County, Maryland. Her mother was called Harriet "Rit" Green and was a slave who was owned by Mary Pattison Brodess.
Who owned Harriet Tubman? She was owed by the same person who owned her mother. However, her father, Ben Ross, was owned by Anthony Thompson.
In the end, Thompson and Brodess got married. Who was Harriet Tubman's master? Thompson became Harriet's master after the marriage.
What was Harriet Tubman's real name? Tubman was originally named Araminta Harriet Ross, and given the nickname "Minty" by her parents. Later on, Araminta changed her name to Harriet when she was about to get married as an honor to her mother.
Tubman had a difficult childhood because of her state as a slave. Mary Brodess' son, Edward, sold three of Tubman's sisters to distant plantations, splitting the family.
However, contrary to what used to happen at the time, when a trader from Georgia approached Brodess about buying Rit's youngest son, Moses, Rit resisted the attempt successfully — doing this before her daughter set a powerful example that showed Tubman the power of a strong will. She would go on to use this will power to fight her way out of slavery.
Harriet got used to physical violence as it was part of her daily life for her and her family. Due to the constant violence in her earlier life, she sustained permanent physical injuries.
At one time, she was lashed before breakfast and had to carry the scars for the rest of her life. Her severest injury happened when she was an adolescent. She was sent to a dry-goods store for supplies, where she encountered a slave who had left the fields without permission.
The slave's overseer asked Tubman to help restrain the runaway. When she refused, a two-pound weight was thrown at her, striking her on the head. She had to endure seizures, narcoleptic episodes, and severe headaches all through her life. In addition to that, she experienced intense dream states that she classified as religious experiences.
There was no hope for freedom for Tubman and her family. Tubman's father, Ben, was freed from slavery when he was 45 years old, as this had been stipulated in the will of a previous owner. Even so, Ben continued to work as a timber estimator as well as a foreman for his former owners.
Rit and her children had similar stipulations like those of her husband, but the owners chose not to abide by them. Even though Ben was free, he did not have enough power to challenge his wife's owners.
Husbands and children
In 1844, Harriet got married to a free black man named John Tubman. During this period, almost half of the black people on the Eastern Shore of Maryland were free. It was, therefore, not uncommon to find a family having both free and enslaved people.
However, not much about John or his marriage to Harriet is known, not even if they stayed together or not. In case they had children, they would have been enslaved since Harriet was, and in those days, the mother's status determined the state of the kids. As such, John chose to remain in Maryland with a new wife as opposed to taking the Underground Railroad with Harriet.
Who was Harriet Tubman second husband? By 1869, Harriet married a civil war veteran by the name of Nelson Davis.
Who were Harriet Tubman children? The couple chose to adopt a child in 1874, and they named her Gertie.
Life in the Underground Railroad
Tubman is not only famous for her life as a slave but mostly because of her efforts and contributions in seeking freedom at a time when it was almost impossible.
She is known today as one of the few that made efforts to abolish slavery. She was courageous enough to make the right steps towards saving slaves' lives, despite this being one of the most dangerous missions at the time.
As such, between 1850 and 1860, she is known to have made 19 trips from the South to the North, transporting slaves who had run away from their masters. She operated through a difficult network, the Underground Railroad.
Saving others
Tubman has always been self-less. Even after saving herself, she still felt responsible for others. Her responsibility was to help over 300 people, both in her family as well as others that were non-family members. This kind of work earned her the nickname Moses.
Harriet first came across the Underground Railroad during her first attempt as she escaped from slavery in 1849. When her owner fell sick and died, she chose to escape to Philadelphia, which was then a free state for all.
She propelled even more by the fear of not wanting her family to be split even further than it already was. She was accompanied by her brothers, Ben and Harry, on September 17, 1849.
Unfortunately, when a notice was published in the Cambridge Democrat offering a $300 for anyone that would return Araminta, the two had second thoughts and went back to the plantation.
Fearing to cause more harm, she ensured that her brothers were safely returned to the plantation they worked for before she started out on her journey to seek her true freedom.
She used the Underground Railroad, traveling close to 90 miles to Philadelphia. Her arrival at the free state of Pennsylvania was one filled with awe and relief.
One would think that after gaining her freedom, she would stay back and enjoy. On the contrary, though, she made it her mission to rescue her family and other slaves using the same route.
Harriet made her first trip of many in 1850 when she helped her niece Kessiah and her family escape after she survived an ordeal of being sold.
Slight setback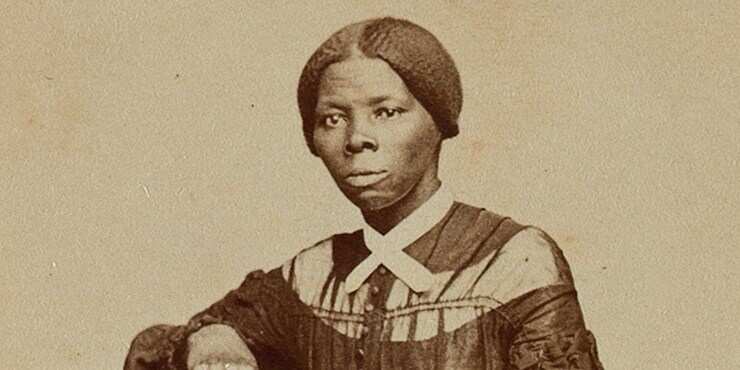 In what seemed like a major setback towards the fight for freedom, in 1850, the dynamics of escaping slavery shifted drastically. After the Fugitive Slave Law was passed, escaping from slave masters became more difficult and most definitely more dangerous.
The law made it possible for free slaves to be brought back, especially if they had escaped illegally. Slaves that had made it to the land of freedom were then recaptured and returned to their former masters.
Inasmuch as law enforcers were involved in capturing the slaves, Tubman did not give up. She resolved to change the route by redirecting to Canada, where no slavery was permitted. Her solution to save even more slaves was reignited.
Forging on with her endeavors, in December 1851, she guided a group of 11 fugitives Northward. It is believed that this group stopped for some time at the home of abolitionist as well as former slave Frederick Douglass.
In April 1858, Tubman and abolitionist John Brown met. The partnership between John and Tubman seemed to work well since they were focused on the same results.
John believed that violence and force would be necessary for destroying slavery mechanisms. Harriet was on board with planning an attack on slaveholders at Harper's Ferry.
Tubman continued to be active during the civil war, working as a nurse and a cook with the Union Army. In addition to that, she became a spy and scout, becoming the first female leader of an armed expedition during the war.
She offered guidance services to the Combahee River Raid. The result was freedom for over 700 slaves in South Carolina.
Life after slavery
Tubman lived a fulfilling life after her struggles to set herself and others free. In early 1859, she bought land from abolitionist Senator William H. Seward on the outskirts of Auburn, New York.
She turned the place into a haven for herself and those close to her. She went on to spend years after the war taking care of her family and anyone else that showed up at her place.
Even with her fame and reputation, it is unfortunate that she still struggled financially. She survived due to the support of friends and those who believed in her course.
An admirer by the name Sarah H. Bradford wrote a biography entitled Scenes in the Life of Harriet Tubman. The proceeds were channeled towards Harriet and her entire family.
By 1903, she gave up her parcel of land to the African Methodist Episcopal Church in Auburn. The land was later converted into the Harriet Tubman Home for the Aged, which opened its site in 1908. It became a haven for old people from the time she surrendered it to the church.
Harriet Tubman death
The slave fighter died at a ripe old age. She succumbed to pneumonia on March 10, 1913, while she was surrounded by her friends and family. She was estimated to be 93 years old.
She continued to suffer from the injuries she sustained when she was younger. The pain became disruptive and unbearable as she grew older.
She had to go through brain surgery at Boston's Massachusetts General Hospital to ease the buzzing and pain. Harriet was eventually admitted to the home named after her.
After her death, she was buried with military honors at Fort Hill Cemetery in Auburn. Harriet was accorded the highest levels of respect because of her contributions to abolish what was one of the worst eras in black history.
The legacy left behind
Tubman was not only respected and well-known during her life but also went on to become an American icon after her death. By the 20th century, she became one of the most famous civilians in American history just before the Civil War, coming third only after Betsy Ross and Paul Revere. To date, she continues to inspire generations of Americans who keep fighting for civil rights.
Upon her death, Auburn city chose to commemorate her life with a plaque on the courthouse. Schools became named after her in the 20th century.
She is also named after the Harriet Tubman Home in Auburn as well as the Harriet Tubman Museum in Cambridge, both of which serve as monuments to her life.
A movie was also acted in 1978 in her honor. It was titled A Woman Called Moses, and was created to commemorate her life and career.
Another 2019 film, Harriet, chronicled her service as a conductor of the Underground Railroad. In numerous ways, she continued to inspire people long after her death. Often, she is remembered for staying strong through the most difficult period in Black history.
Tubman continues to be celebrated even today. Recently, in honor of Harriet Tubman Black History Month celebrations, a black-owned bank released a Harriet Tubman Bank card.
It is indeed true that Harriet Tubman accomplishments cannot be underestimated. They are praiseworthy, which is not surprising, considering that she continues to be an icon.
The new $20 bill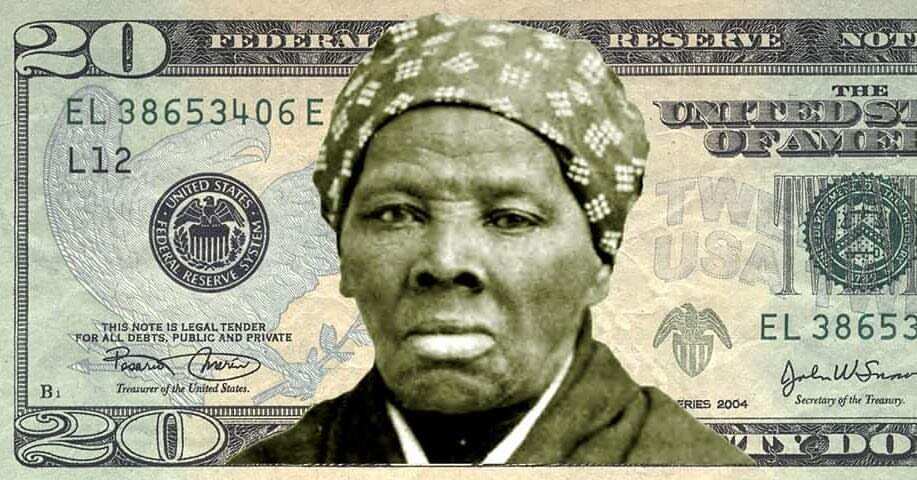 To honor Tubman even more, in April 2016, the U.S. Treasury Department announced that Tubman would replace Jackson in the center of a new $20 bill.
This came after public pressure, especially following the Women on 20s campaign that called for a notable American woman to appear on U.S. currency.
The move to have Tubman grace the note was a celebrated one since she had devoted all her life to end racial discrimination, fight for equality and for women's rights.
The unveiling of the new $20 bill featuring Tubman was planned for 2020 to coincide with the 100th anniversary of the 19th amendment since it gave women the right to vote.
However, in May 2019, Treasury Secretary Steven Mnuchin announced that no new designs would be unveiled until 2026 at the earliest due to what he called counterfeiting issues. In June, the Treasury Department's inspector general said that it would look into why the launch had been delayed.
Harriet Tubman quotes
Every great dream begins with a dreamer. Always remember, you have within you the strength, the patience, and the passion to reach for the stars to change the world.
I had reasoned this out in my mind, there was one of two things I had a right to, liberty or death; if I could not have one, I would
It wasn't me, it was the Lord! I always told Him, 'I trust to you. I don't know where to go or what to do, but I expect You to lead me,' and He always did.
I freed a thousand slaves I could have freed a thousand more if only they knew they were slaves.
Now I've been free, I know what a dreadful condition slavery is. I have seen hundreds of escaped slaves, but I never saw one who was willing to go back and be a slave.
I think there's many a slaveholder'll get to Heaven. They don't know better. They act up to the light they have
In my dreams and visions, I seemed to see a line, and on the other side of that line were green fields, and lovely flowers, and beautiful white ladies, who stretched out their arms to me over the line, but I couldn't reach them no-how. I always fell before I got to the line.
Harriet Tubman life story is an inspiring one. She is not only an iconic woman in black history but one that also fought hard to help abolish slavery. She will be remembered for a long time for her contributions.
Source: Legit.ng