Legit.ng weekly price check: Amazing gift items you can sell this Valentine
- Valentine's Day or lover's day is one of the most romantic days in the year around the world
- While the economic looks harsh, you can celebrate this special day with your perfect one in a simple but unique way
- Material gifts are not the only items you can gift your lover this period, there are better options that are quite romantic but affordable to make this event a memorable one
- For the young and old, Legit.ng came up with gift items traders can sell to make cool cash from while buyers can purchase these items for their loved ones this valentine season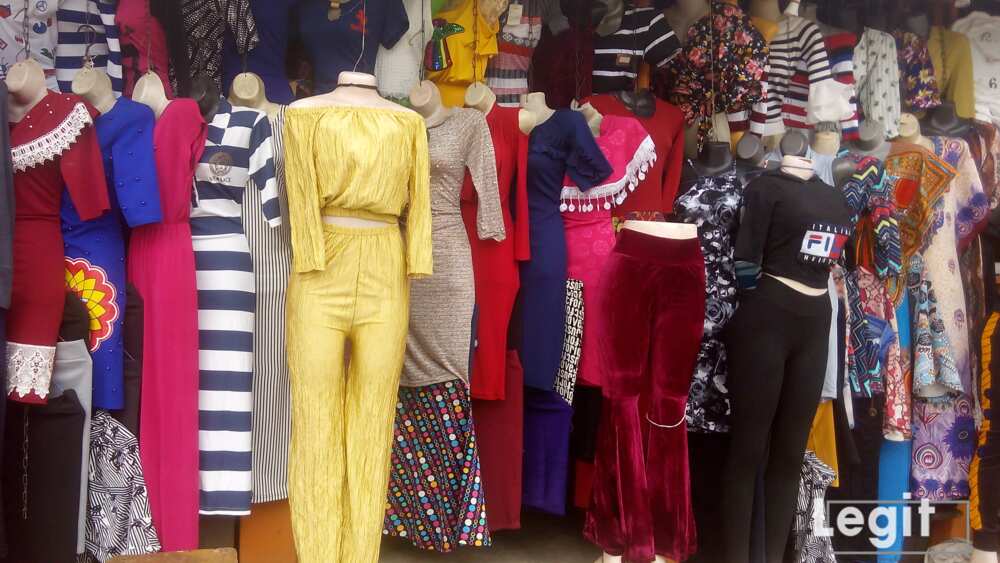 Valentine is here again; it's one of the most romantic days in the year. It's a season to show love and be loved. It's just few days to the celebration; people across the globe are getting ready to surprise their loved ones with one gift item or the other. For some women, Valentine's Day is the ultimate day to be loved 100%.
This period, across the globe get excited following the activities that characterized this special day; not only for lovers but for everyone who understands the power of Love that is the theme of the day.
Valentine's day or Lovers day, is about love and on this fateful day and time; we express our love through gifts; roses, jewelry, accessories, chocolate/candy, greeting cards and more are few out of the top list for shoppers this season. In view of this, business-minded fellows and small business owners are excited this season, as it is an opportunity to make good sales and at the same time celebrate the day.
While the economic looks harsh, you can choose to celebrate this special day with your significant other in a unique way without breaking the bank. Use your own romantic and thoughtful ideas to create a special Valentine's Day celebration.
For the young and old, its few days to Valentine's Day; Legit.ng came up with a list of gift item ideas traders can take up and start selling this valentine;
WINE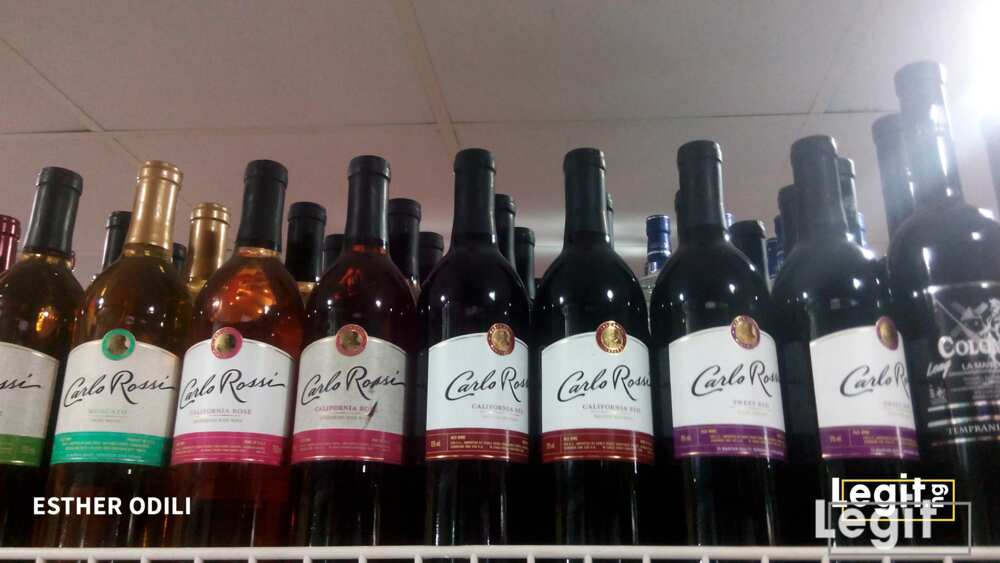 Getting wine for your partner this special day is a cool as it is one item most people love to take after a delicious meal. With a good wine, you get to enjoy the serene environment, breathe fresh air and most important, enjoy the gift of nature with that special someone creation.
You can visit a wine store in any location of your choice to get a wine that tastes good before picking the perfect wine for your second half on that beautiful day. So as a trader, this is a good business idea for this period and even after; you can get good and quality wine at local stores, malls, supermarket and more but do not go for less quality ones that would be harmful to the health of the consumers. Make a good bargain with them and resell at affordable prices.
FLOWERS (ROSES)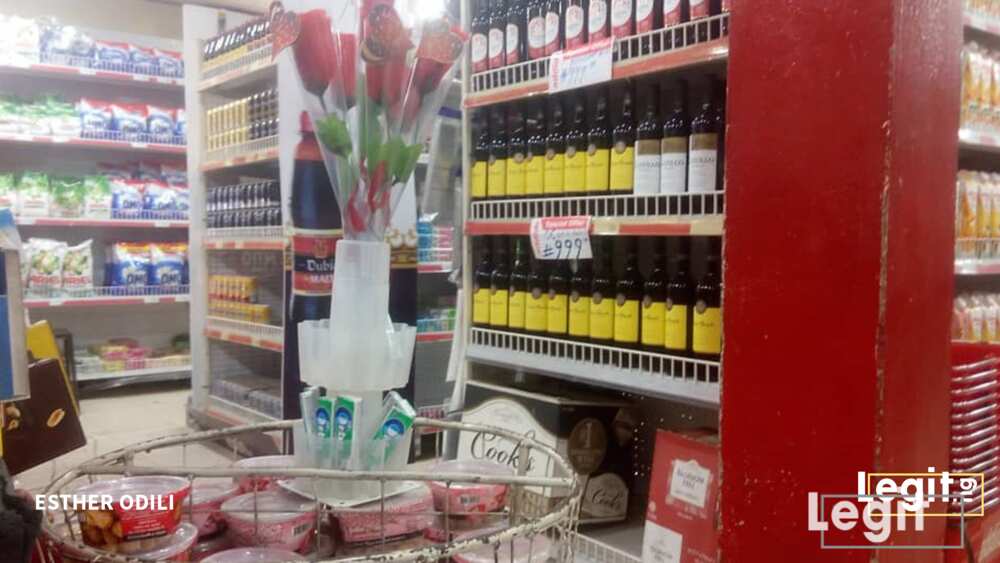 The colour for the season is red and getting rose this special day would not be a wrong gift item. Flowers is one of the loveliest way to brighten up someone's day and in this season, different flowers conveys different meanings and messages; which makes the exchange of flowers more romantic and important this valentine period.
As a businessman or woman, you can get a stand or sell online from the comfort of your home to offices, public and private institutions or to friends and colleague. you don't need to worry too much about the availability of this item as you can get it from stores, supermarket, popular major markets or even online stores at good prices and then resell with a discount for quick sales.
For buyers, when shopping for this item, choose the one that best expresses your love interest.
CARD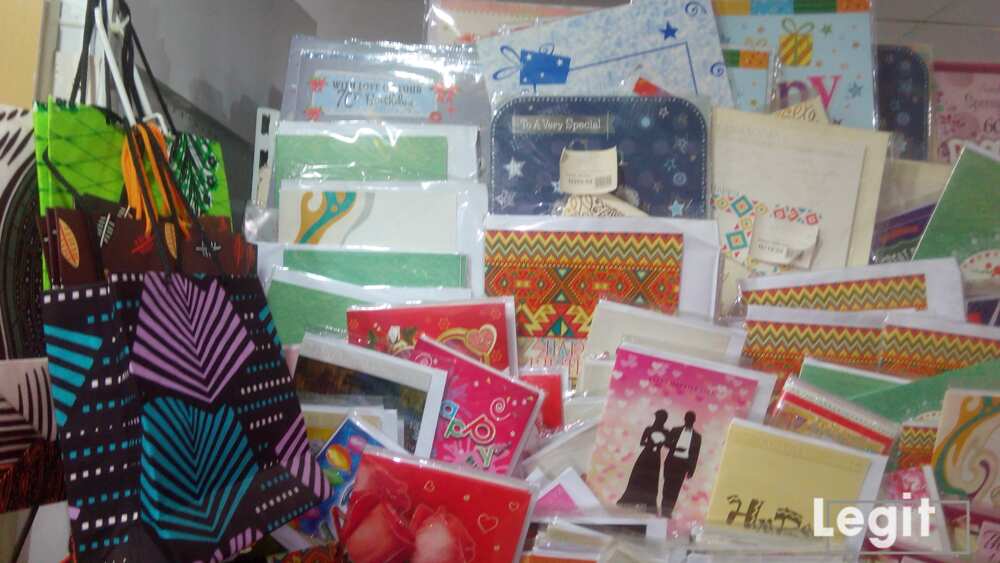 Your valentine day must be one that is remarkable and should leave an impression in the mind of your lover; you can achieve this with a lovely valentine card.
As a young entrepreneur, you can get a customized valentine card or customize a valentine card by yourself with a written piece in form of message and resell at good rates. But to make it worth the while, visit well-known stores and get customized val cards that communicate the message of the season and resell to customers who might have ordered before now. Also, you can visit local markets or super market to get the ones according to your budget, so you won't run at a loss after daily season.
Valentine's card is an important piece that is quite unique on Valentine's Day; remember it should not be expensive but it should be straight from the heart.
PERFUME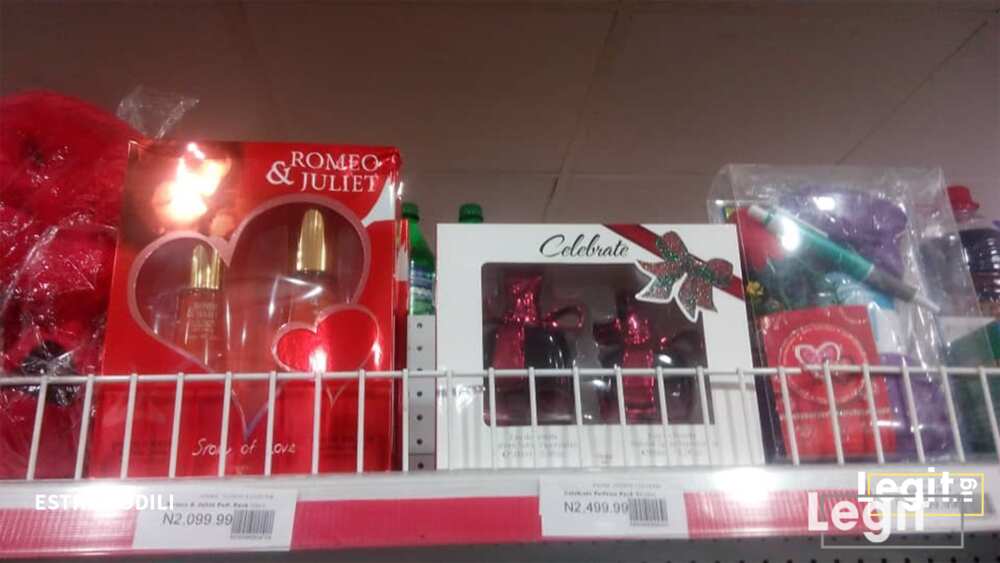 Are you thinking of ways to surprise your lover this season? Don't think too much. In a simple way, you can get a quality perfume of her favourite brand; but if you have not known yourselves for too long, then you can get a brand that defines her taste. You can also get a deodorant or body spray of any popular brand if you are confused. Be sure that you can never go wrong with a bottle of her favourite brand this season.
As a trader, you can get these item separately from major markets or buy online at good rates, select them, then repackage them and resell or supply to local stores, malls, friends, loved ones and colleagues with a discount. But do not make it too expensive hence you won't record bumper sales.
JEWELRY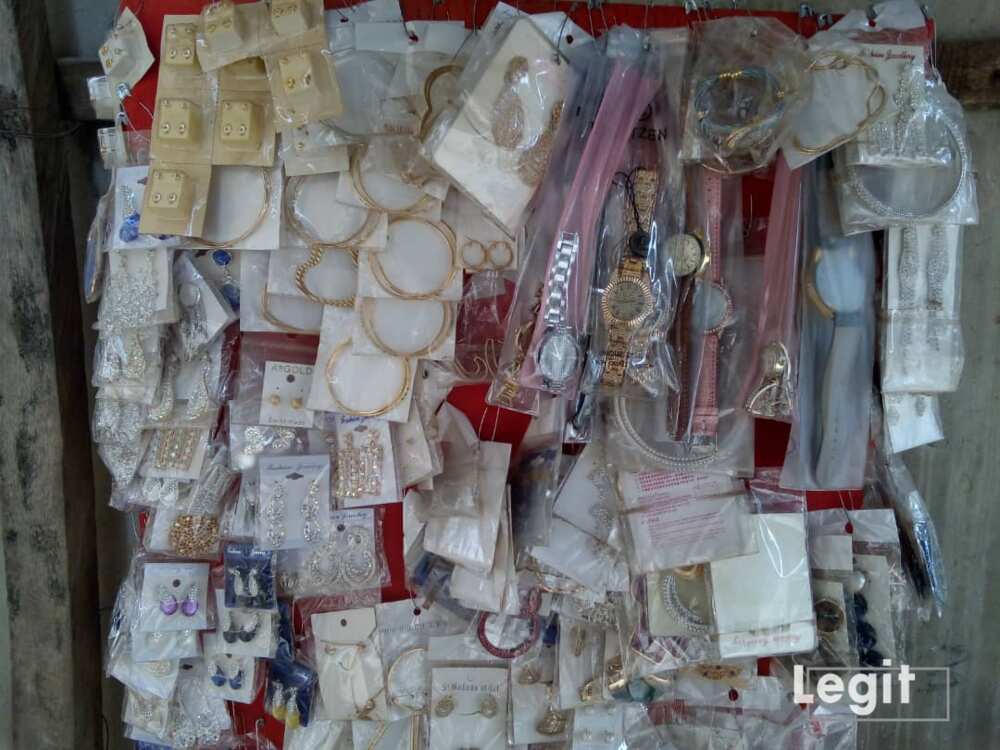 You can get a beautiful necklace or earrings for your lover or get a customized piece for her with her name on it or pet name. This gift can be purchased on a low budget or get a very expensive one; most ladies don't expect you to spend a large amount on such piece.
As a salesman/woman, you can get this item at popular Lagos market, Balogun market where they sell the ones that are of high quality and the ones of low quality depending on your purse. It is adviseable for you to get both; because of buyers who want to show their high level of exposure, by getting a time piece, one that does not necessarily need to be very expensive but of good quality that communicate their partner's worth or the real symbol of valentine day which is the 'heart'.
More so, you can sell wristwatches and the jewelry box; a wristwatch is one gift item that is well received on Valentine's Day. Most importantly, is the jewelry box; this is where ladies keep their jewelry piece. So, get the jewelry and the box as this two goes hand in hand.
So what then should you get for HIM?
CLOTHES (JEAN/T-SHIRT/SHOES)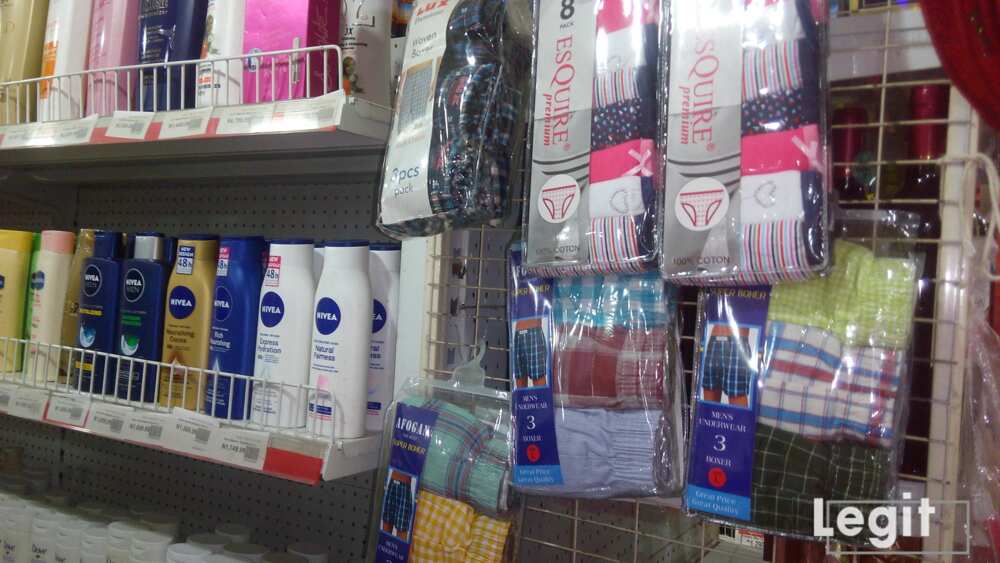 Men love to be simple but this season, get your man a nice gift item because the expression of love should not be one-sided; it should be 50-50. Surprise him or her depending on his/her personal taste and style.
As a seller, buy goods such as t-shirt, polo, boxer, female wears, tops, lingerie, men's underwear, singlet and more in large quantity at popular market in Lagos Island, Balogun market, Lagos. When fill your shop with such items, you are sure of making bumper sales as both male and female gender will patronise you. But this can be achieved when you sell your goods at the lowest price due so as to outshine your competitors.
Also, if your business line is linked to beauty products, step up your game by selling skincare products of good quality from reputable brand. You can also sell provisional items, biscuit, chocolate candy and fruits; these items sell fast even after the valentine celebration.
In addition, you can get your business up and running this period; just make use of online platforms at your disposal and reach out to consumer or close friends who might not have the time to visit any store or market but would love to make an order for these items online.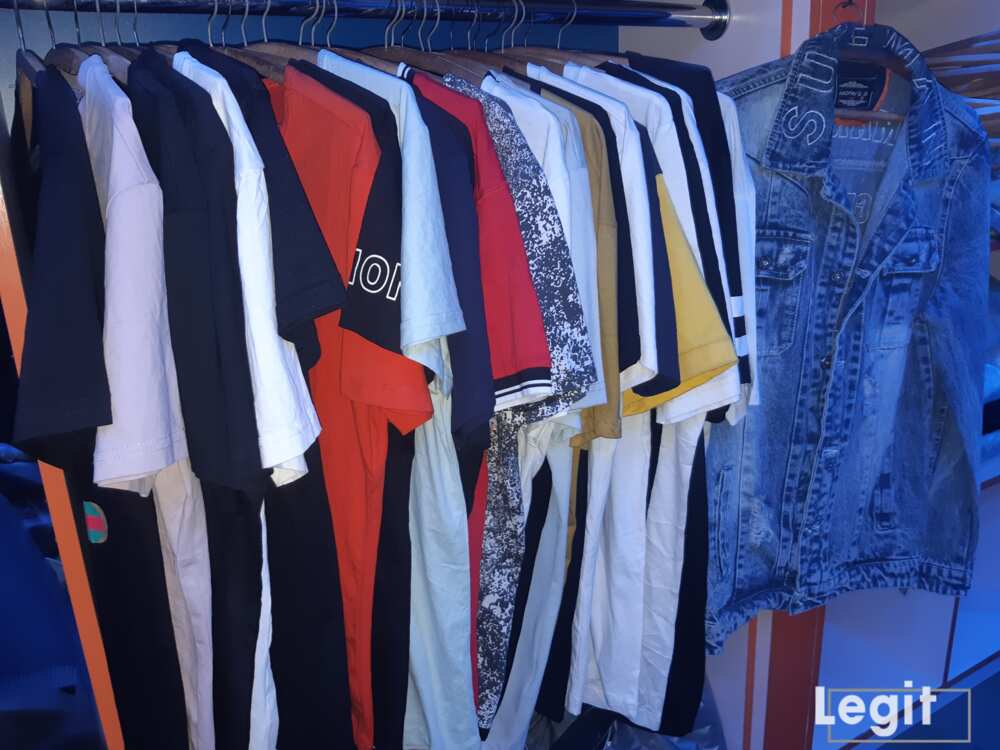 It is natural that we celebrate this day uniquely. But one major problem most lovers have with this day is; how well should they celebrate this event? It's simple; don't overdo things by trying to impress your significant other. Try and celebrate this day with your partner in a simple yet memorable way.
As a business-minded fellow, it is important for you to sell your goods at cheaper rate so as to attract more sales this season. If you can afford a shop, good for you and if not, work with your budget by getting a stall or stand and you can try using online media platforms that are available, fast and convenient; with the above, you can be sure of good returns this season.
Rita Dominic and Genevieve Nnaji, whom do you think will get married in 2020? via Legit TV
Source: Legit.ng