Dorit Kemsley bio: age, net worth, accent, husband
Dorit Kemsley stars on The Real Housewives of Beverly Hills alongside other famous personalities like Lisa Vanderpump, Erika Jayne, and others. She is known for her phenomenal sense of style, confusing accent, and her outspokenness.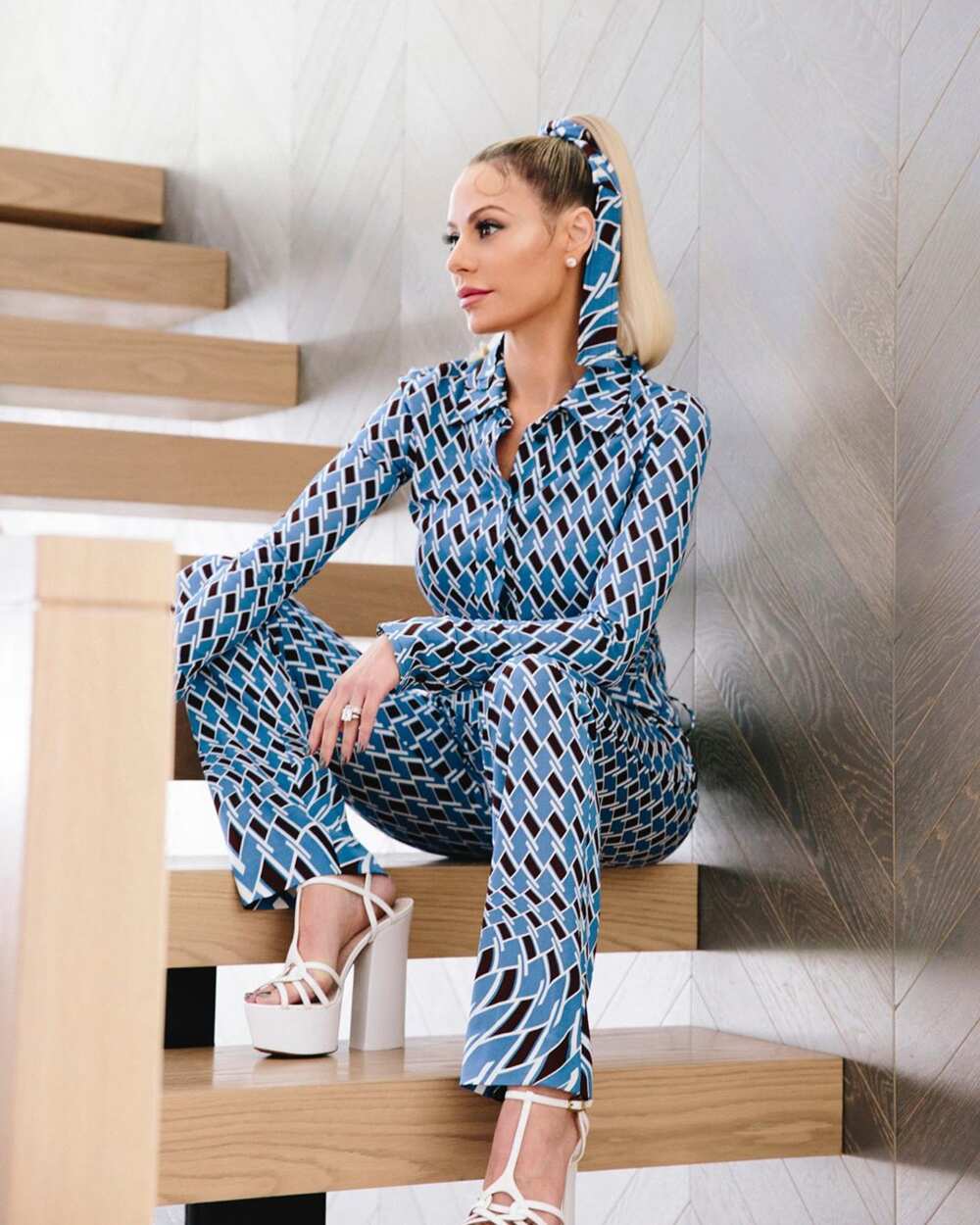 Here is all you need to know about the reality star, businesswoman, mom, and wife.
Profile summary
Name: Dorit Kemsley
Date of birth: 16th July 1976
Age: 43-years-old
Place of birth: Woodridge, Connecticut, USA
Zodiac sign: Cancer
Nationality: American
Ethnicity: Caucasian (with Israeli roots)
Sibling: Sister
Height: 5 ft 5 inches
Weight: 58 kgs
Eye color: Brown
Hair color: Blond
Profession: Reality star & fashion designer
Net worth: $55 million
Who is Dorit Kemsley?
People who do not indulge in reality television might not know who Dorit Kemsley is. The answer to the question 'What is Dorit Kemsley famous for?' is quite simple. Kemsley was thrust into the spotlight after she was cast to star on The Real Housewives of Beverly Hills in 2016.
While she had made several appearances on the show before, she wasn't the part of the main cast. Her close friendship with Lisa Vanderpump helped her land a spot on the show in season 7. However, now after two seasons on the show, the two friends have turned into bitter enemies.
On the show, Dorit Kemsley accent caused quite a stir when she made her debut. She was called out by fellow cast members and fans who claimed that she cannot be American and that she has an accent.
The star defended herself by saying that not only was she brought up by Israeli parents, but also she had worked for years in areas where people did not speak English as their first language. She also claimed that her husband's heavy London accent and pronunciations influenced her as well.
Kemsley said that she also speaks Spanish and Italian.
Life before fame
Dorit Kemsley was born in Woodridge, Connecticut. Not much is known about her life than that she has Israeli parents, and her father's name is Shalom Lemel.
She studied at the Quinnipiac University in Hamden, Connecticut, and graduated with a Bachelor's degree in Marketing, Design, and Communication.
After graduation, 19-year-old Dorit chose to travel the world before getting a job. She finally settled in Italy, where she started working at a global swimwear company.
After 10 years with the company, Kemsley flew back to America. She used the knowledge she had gained while working in Italy to start her company, Dorit, in New York.
Dorit Kemsley age
To anyone wondering, 'How old is Dorit Kemsley?', the fashion designer is currently 43-years-old. She will turn 44 on 16th July 2020.
Looking at Dorit's pictures, she does not look like a woman in her 40s. She looks much younger due to her toned physique and smooth face.
Dorit Kemsley net worth
The reality star and businesswoman has an estimated net worth of $55 million. Her vast net worth leaves many wondering, 'What does Dorit Kemsley do for a living?'. Other than starring on the Bravo reality show, The Real Housewives of Beverly Hills, she is also a businesswoman.
She owns the fashion and swimwear line, Dorit. While the company mostly deals with swimwear, she has branched out to makeup, athleisure, and jewellery. As for her salary on the famous show, Dorit earns about $100,000 per season.
Dorit Kemsley husband
The reality star met her husband, Paul Kemsley (aka PK), through mutual friends in New York. Paul, at the time, travelled from his home in Los Angeles to the Big Apple for work.
From the moment he saw her, Paul was enamoured with her and sought to ask her out on a date. At first, Dorit refused but later changed her mind and went out with him.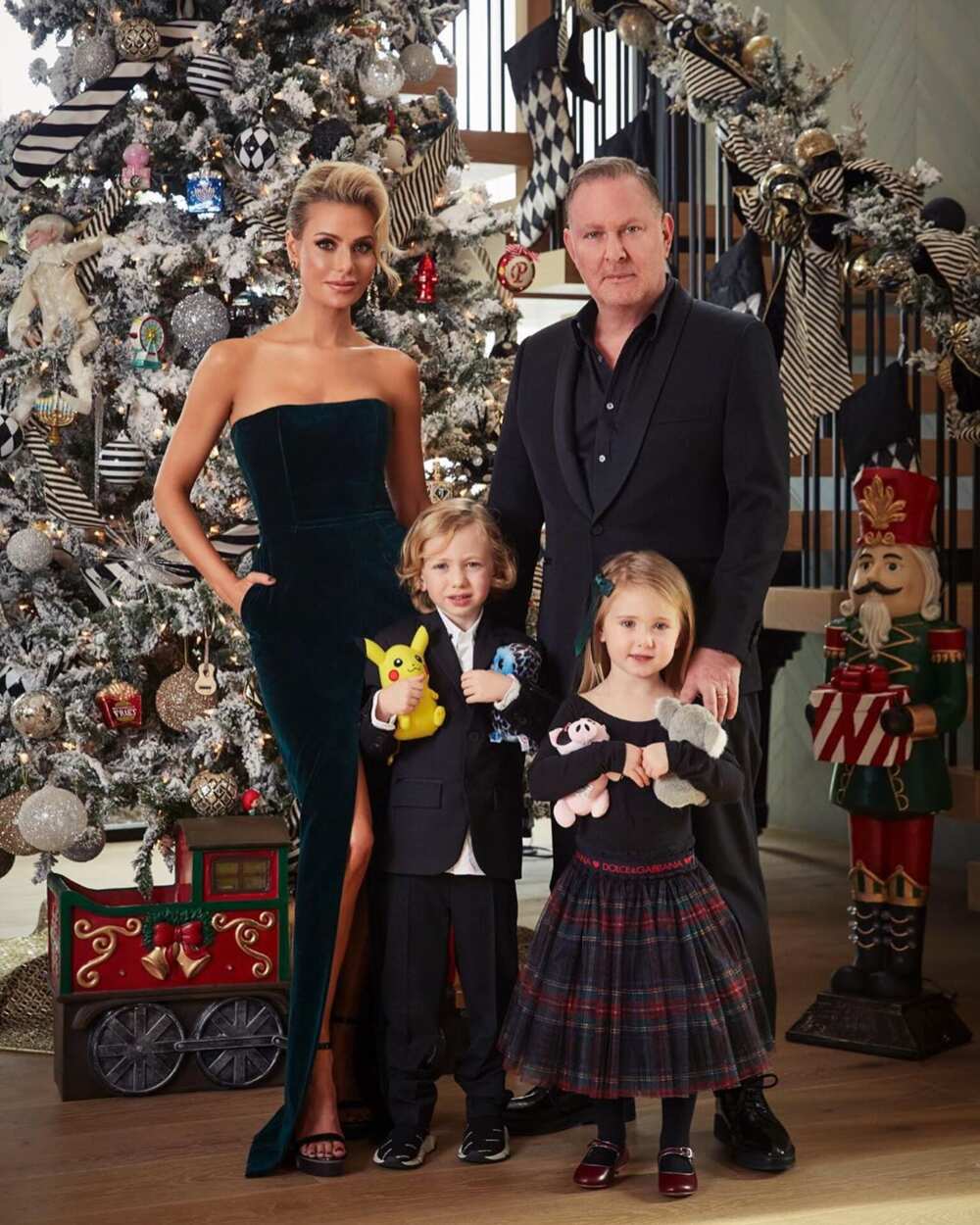 Six months later, the businessman relocated from Los Angeles to New York to be closer to his then-girlfriend. The lovebirds have two children together.
Their firstborn, Jagger, was born on 11th February 2014. He has just turned six-years-old and recently started kindergarten. Their second-born, Phoenix, was born in 2016. She is three-years-old and loves cooking.
Dorit Kemsley wedding
The couple had been together for a while before getting married. They got engaged during a special dinner at their favourite restaurant. Both Dorit's and PK's parents were present during the proposal.
They later got married in the grand Rainbow Room in New York. According to the Housewife, they chose the venue because it was elegant, warm, and luxurious, with spectacular views of the Manhattan skyline.
They also chose the city not only because they loved it, but also because it was accessible to both their families, especially for Paul's parents, who live in England. They made sure to incorporate Jewish themes to their wedding to honour Dorit's Jewish roots.
Dorit Kemsley house
Like all reality show housewives, the star lives a lavish life. In August 2019, the couple bought a $6.475 million mansion in Encino, Los Angeles, California. This move ignited a lot of controversies.
People could not believe that the couple would spend such a big amount of money while they were already being sued for money owed to Nicos Kirzis. Reports say that Nicos loaned Paul Kemsley $1.2 million in 2001, and PK refused to repay the loan.
While Dorit Kemsley has both drama to figure out on her show and legal issues to sought through with her husband, she does not show it. She seems happy and content with her life, friends, husband, and children.
Source: Legit.ng