Rainn Wilson is a popular American actor and film director. The Office, CSI, The Rocker, Almost Famous, Six Feet Under, and Galaxy Quest all made him one of the most recognized personalities in the Hollywood industry. Furthermore, his roles in these productions gave him access to the privileges of a luxurious life. How successful is he as of today?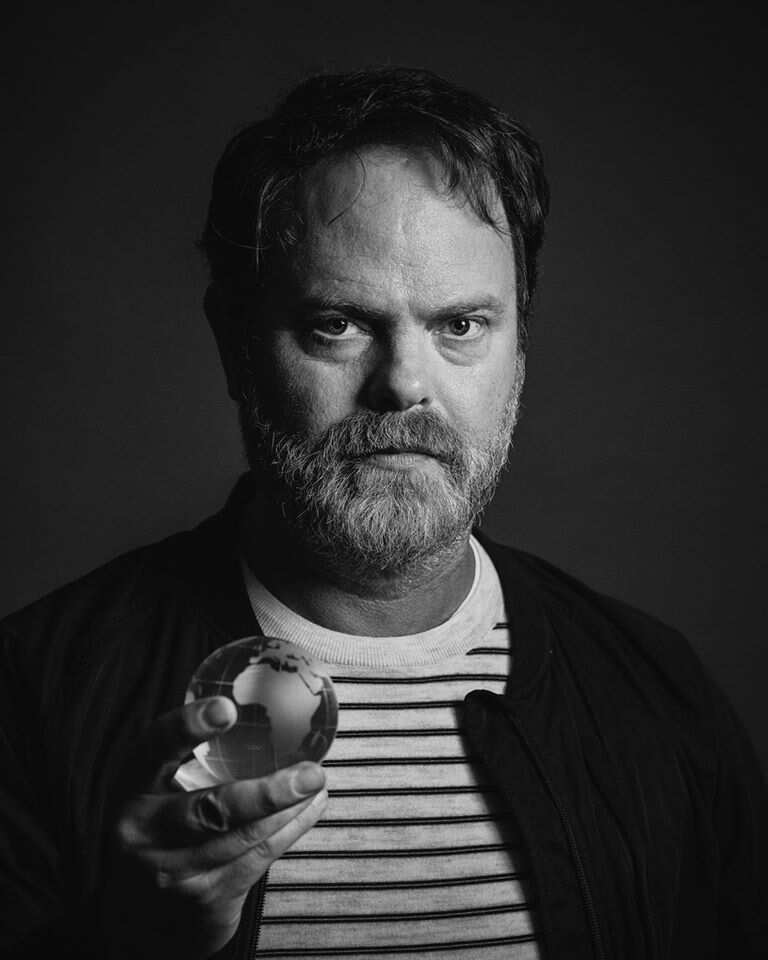 The Office is a sitcom that kept on increasing its fan base long after its end date. It brought its cast members millions of dollars. Furthermore, they became some of the most sought after actors in the movie industry.
Rainn Wilson is one of the actors in the sitcom. What has he done since The Office?
Profile summary
Full name: Rainn Dietrich Wilson
Date of birth: January 20, 1966
Rainn Wilson age: 54 years
Place of birth: Seattle, Washington, USA
Rainn Wilson height: 189 centimeters
Profession: Actor, screenwriter, producer, voice actor
Marital status: Married
Spouse: Holiday Reinhorn (fiction writer)
Rainn Wilson son: Walter McKenzie (born 2004)
Net worth 2020: $14 million
Social media profiles: Instagram, Facebook, and Twitter
Rainn Wilson bio in brief
This gifted actor comes from Seattle, Washington, USA. His father, Robert G. Wilson, was a novelist, business consultant, and an artist.
His mother's name is Shay Cooper. She was an actress and a yoga teacher. Unfortunately, no reliable data shows whether the actor had any siblings.
Since his family moved several times, he went to several schools:
Kellog Middle School (Shoreline, Washington)
Shorecrest High School (Shoreline, Washington)
New Trier High School (Wilmette, Illinois)
When the boy was a high school student, he had a lot of interests. Over time, his love for acting stood out.
After the boy finished school, he went to the University of Washington to study drama. In 1986, he graduated from the institution with a BA degree. In 1989, he got his Master of Fine Arts from New York University's Graduate Acting Program at Tisch School of the Arts.
How old is Rainn Wilson?
He was born on January 20, 1966. As of today, the actor is 54 years old.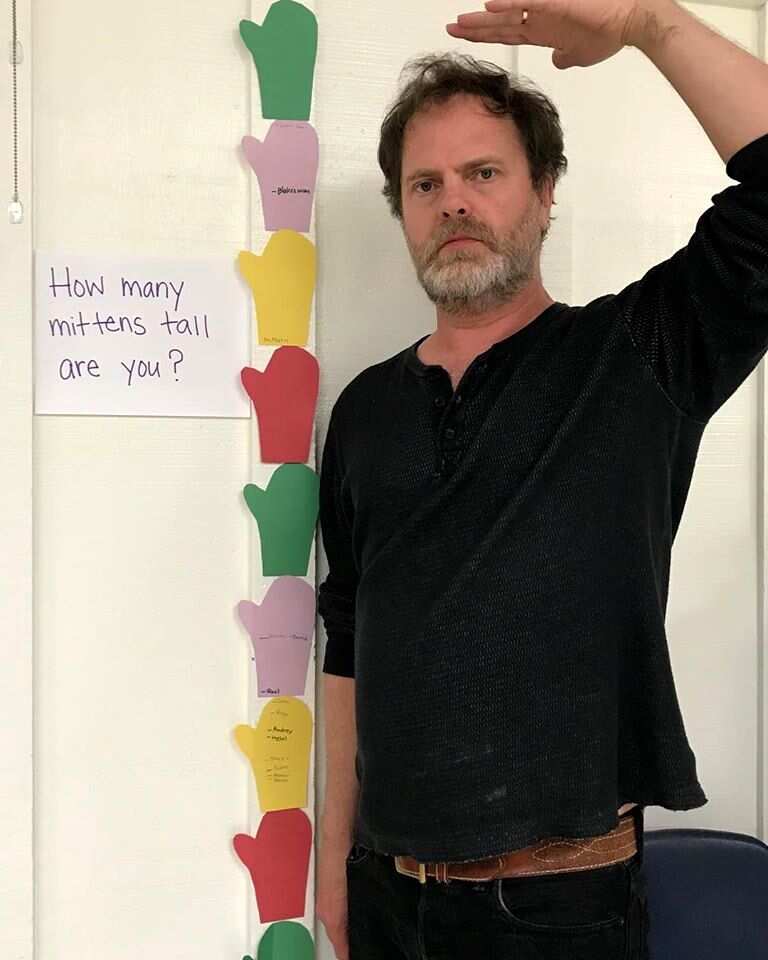 How tall is Rainn Wilson?
You will hardly miss noticing this man in a crowd. The height of the actor is 189 centimeters.
Who is the wife of the actor? How many children does the couple have?
Top 5 exciting facts about Rainn Wilson family
The actor mentioned that he was "really cool" when he was a high school student. Furthermore, he was quite a handsome boy. Here are a few Rainn Wilson young pictures: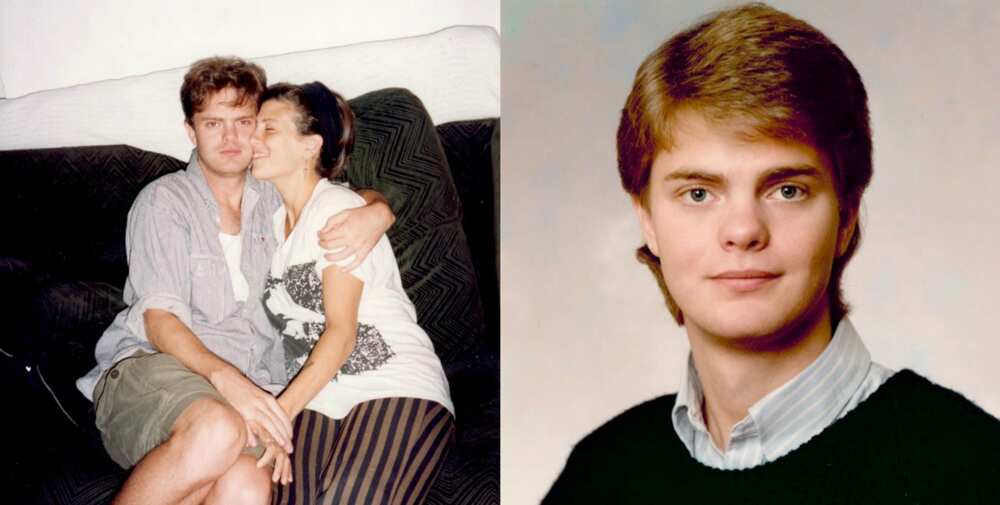 Rainn Wilson wife is Holiday (Holy) Reinhorn. Their love story began at the University of Washington. Both were attending the same acting class. In 1995, Rainn and Holiday Reinhorn got married. The ceremony took place on the Kalama River in Washington.
In 2004, the couple welcomed their first and only child. The baby-boy was named Walter McKenzie.
The actor and his family have two houses: in Agoura Hills in California and Oregon.
The couple also owns a dog, Poe.
Rainn Wilson net worth 2020
Intense creative activity on television and in the movie industry have increased the actor's net worth. As of now, his net worth is $14 million.
Here are the most popular Rainn Wilson movies and TV shows which propelled both his career and income to the next level:
Almost Famous
CSI
Entourage
Fight for Your Right Revisited
Galaxy Quest
Hesher
How to Get the Man's Foot Outta Your A**
Juno
My Super Ex-Girlfriend
Six Feet Under
Super
The Last Mimzy
The Office (American version)
The Rocket
Transformers: Revenge of the Fallen
Rainn Wilson movies have made a significant contribution to his net worth. At the same time, apart from the movie industry and television, he also has a few additional sources of income:
He is the founder of SoulPancake;
He is a co-author of the book SoulPancake: Chew on Life's Big Questions, the New York Times Bestseller (co-written with Devon Gundry in 2010);
On November 10, 2015, he published his second book - The Bassoon King: My Life in Art, Faith, and Idiocy.
Which of Rainn Wilson movies do you like most? As a young man, Rainn worked for ten years on stages all over New York to build his laudable portfolio. Finally, his hard work and experience earned him huge gigs. We are truly lucky to enjoy his acting.