Wrestling enthusiasts are well aware of the influence that the Bella twins have on the industry. They have become a household name for those who are excited about WWE fights. The younger twin, Brie Bella, has an exciting biography which will be a fascinating read for anyone who enjoys reading about successful people.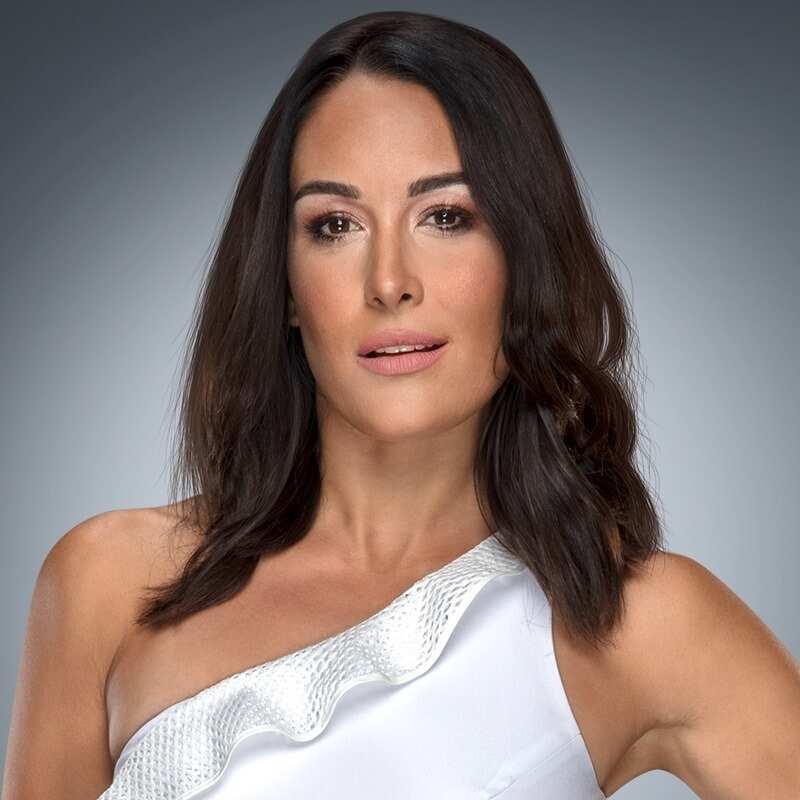 Brie Bella was one of the biggest threats to her opponents back in the day. Since then, she has retired from wrestling and is currently focusing on her family.
Profile summary
Full name: Brianna Monique Danielson (nee Garcia-Colace)
Birthday: November 21, 1983
Age: 36 years old
Height: 5 feet 6 inches (1 m 68 cm)
Nationality: American
Birthplace: San Diego, California, United States
Occupation: Retired professional wrestler in WWE, model, actress
Parents: Jon Garcia and Kathy Colace
Sister: Nikki Bella
Husband: Daniel Bryan (2014 - present time)
Daughter: Birdie Joe Danielson (born in 2017)
Biography
Brie Bella real name, given at birth, was Brianna Monique Garcia-Colace. She and her twin sister came to this world on November 21, 1983, and their childhood was spent in Scottsdale, Arizona. Brie was born sixteen minutes later than her twin Nikki.
In their college years, both sisters were very passionate about soccer. They also did a lot of promo work and modeling once they graduated and moved to Los Angeles. Eventually, their wrestling career blossomed as they got signed to WWE. Their first fight was in 2007, where they were victorious against Krissy Vaine and Nattie Neidhart.
The twins stepped into the world of wrestling, where they went through a lot of drama and scripted storylines. In WWE the Bella twins made a mark. They had a lot of thrilling story arcs and feuds.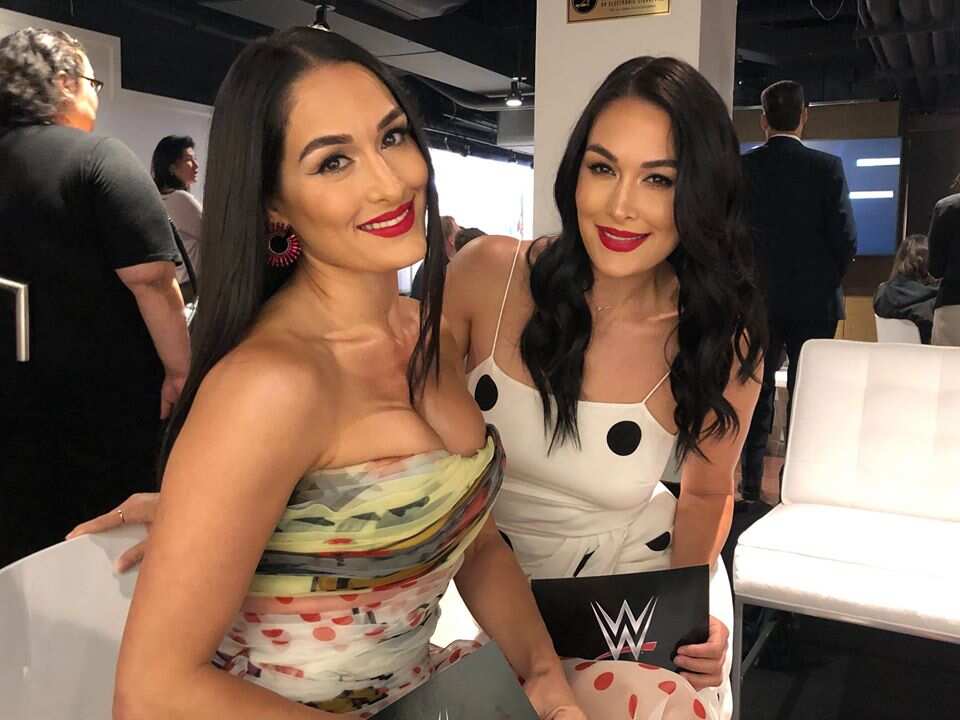 In 2011, the star won the Divas Championship together with her sister. Two years later, Nikki and Brie Bella joined the main cast of the "Total Divas" reality show, which revolved around their lives and career successes. The show later got a spin-off titled "Total Bellas".
The younger twin retired from professional wrestling in March 2019 in order to focus on her family and motherhood. In addition, she considered a move to Phoenix with her husband and daughter. The announcement was unexpected for her sister Nikki, who had hoped they would leave the professional sports world together. Eventually, she also retired only a few weeks later.
Brie Bella net worth
According to Celebrity Net Worth, the net worth of the younger Bella sister is $6 million. Her wrestling and television career have earned her a lot of income.
Brie Bella and Daniel Bryan: the WWE love story
One of the most memorable things from the younger sister's journey on World Wrestling Entertainment was her relationship with the fellow athlete Bryan Danielson, known under his professional alias Daniel Bryan. This man later became her husband, and they are still going strong after many years.
The two started dating all the way back in 2010, and after three years of their romance, Bryan proposed to his partner. The proposal was very romantic, with the male athlete comparing their eternal love to the ocean and promising his girlfriend that he would always love her.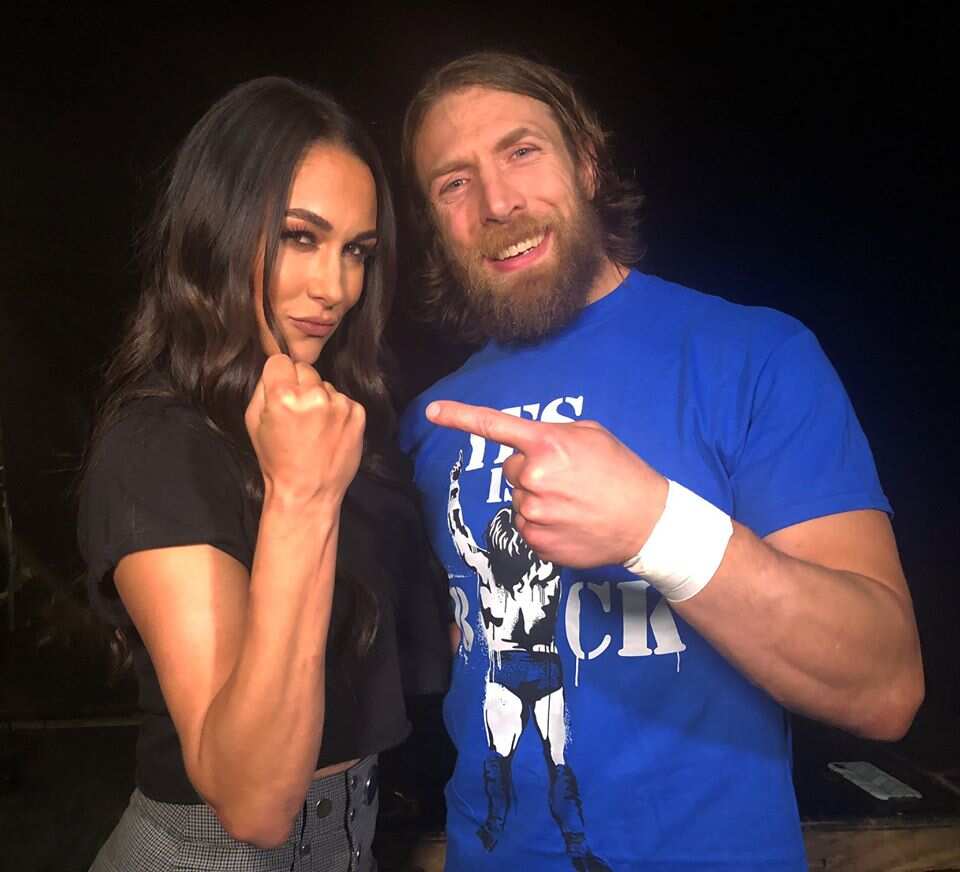 Daniel Bryan and Brie Bella got married in 2014, and viewers of "Total Divas" got to see the beginning of their blossoming relationship. Eventually, the female sports star got pregnant, and the married couple was on cloud nine.
Brie Bella daughter, Birdie Joe Danielson, was born in May 2017. Both wrestlers are vegetarians and are raising their daughter according to this diet. Brie Bella husband is also environmentally conscious and tries out different eco-friendly approaches whenever he can.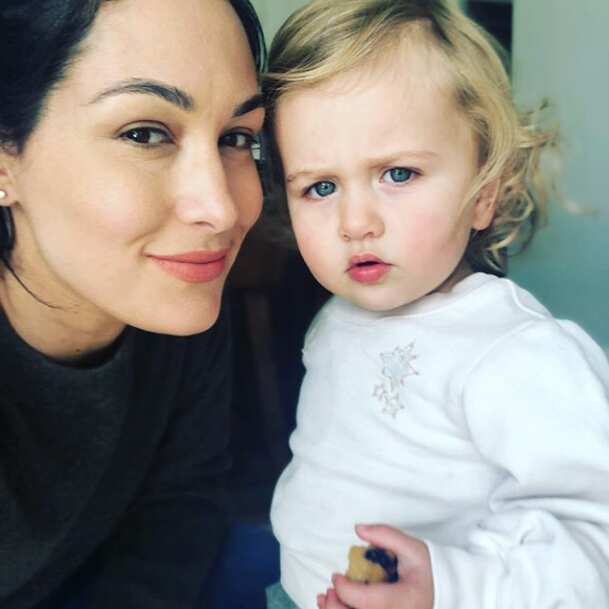 Recently, news broke out that both twins are pregnant. This is the second time that the fans see Brie Bella pregnant, but the first for her sister Nikki. Brie Bella baby, as well as her sister's child, is due in July, which means their family will become bigger this summer. The gender of the baby is not known yet.
Brie Bella has retired from professional wrestling, but everyone who watched her fights will always remember how entertaining and dramatic they were. Now, she is focusing on her family and is about to give a little brother or sister to her daughter, Birdie.