Okada, keke ban: Commuters, workers lament hike in transportation fare
- Commuters continue to react over the recent ban on motorcycles and tricycles by the Lagos state government
- In a chat with our correspondent, the workers applauded the efforts so far by the government but worry over the impact in a short while
- As some faulted the authorities over derisory transport system hence the recent ban is a wrong move and others plead for affordable alternative transport system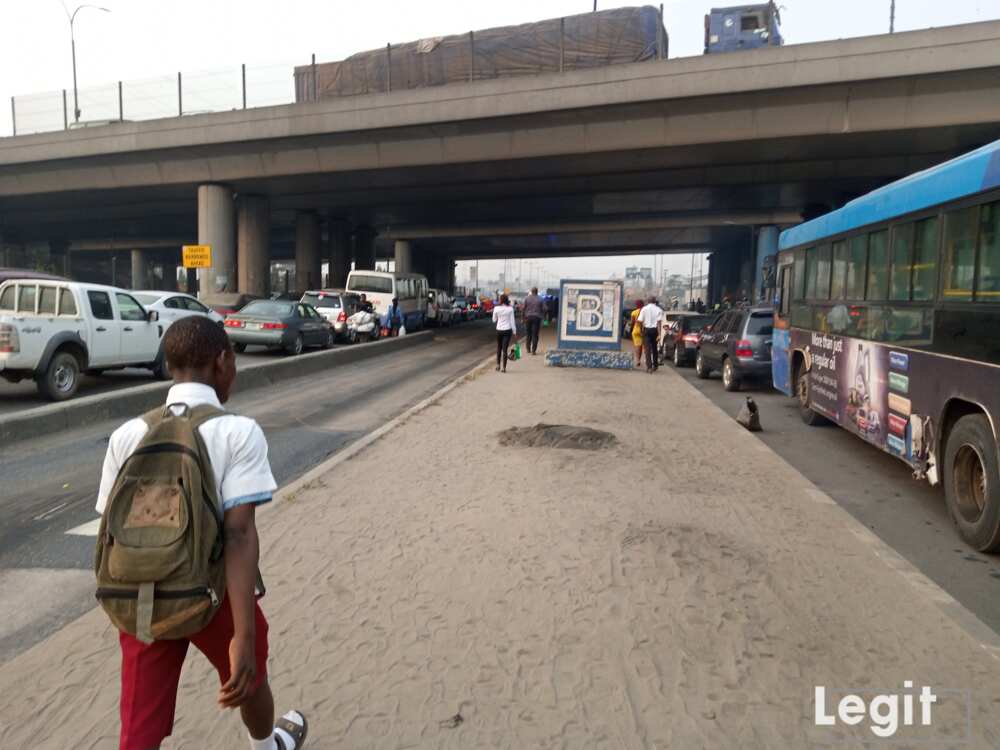 While the recent ban on motorcycle (Okada) and tricycle (keke napep) by the Lagos state government was applauded by many, others faulted the decision saying it is a wrong move at this point in time. According to them; workers in particular, the ban so far has brought untold hardship in their daily activities yet it is a welcome development.
Interestingly, Lagos state is known as one of the commercial nerve centre of Nigeria. And people from different walks of life travel to this state. And at such, they all engage in all kinds of businesses both legal and illegal. And in recent times, Okada and Keke Napep business seems to be one of such businesses both the learned and unlearned, the experienced and the in-experienced eke out a living from.
It is rare for you not to find the keke or okada in most areas and communities across the state. As some are reckless in their driving, others maneuver major roads and highways even pavement and disobey traffic laws; leading to series of unpleasant situations on the part of the people who uses these means of transportation daily. It is really unpleasant as some commuters have met untimely death and others accident from patronizing these riders.
Prior to this day, the Lagos state government had on January 26 announced that it would commence enforcement of the extant Transport Sector Reform Law 2018 from February 1. The law banned the operation of motorcycles, popularly known as okada and tricycles in some Local Government areas and Local Council Development Areas.
More importantly, the government also listed highways, bridges and roads where the law should also ban motorcycles and tricycles from its operations in the state.
Presently, majority commended the state government in taking such step while the minorities are of the opinion that the ban would increase the rate of unemployment and crime in the state.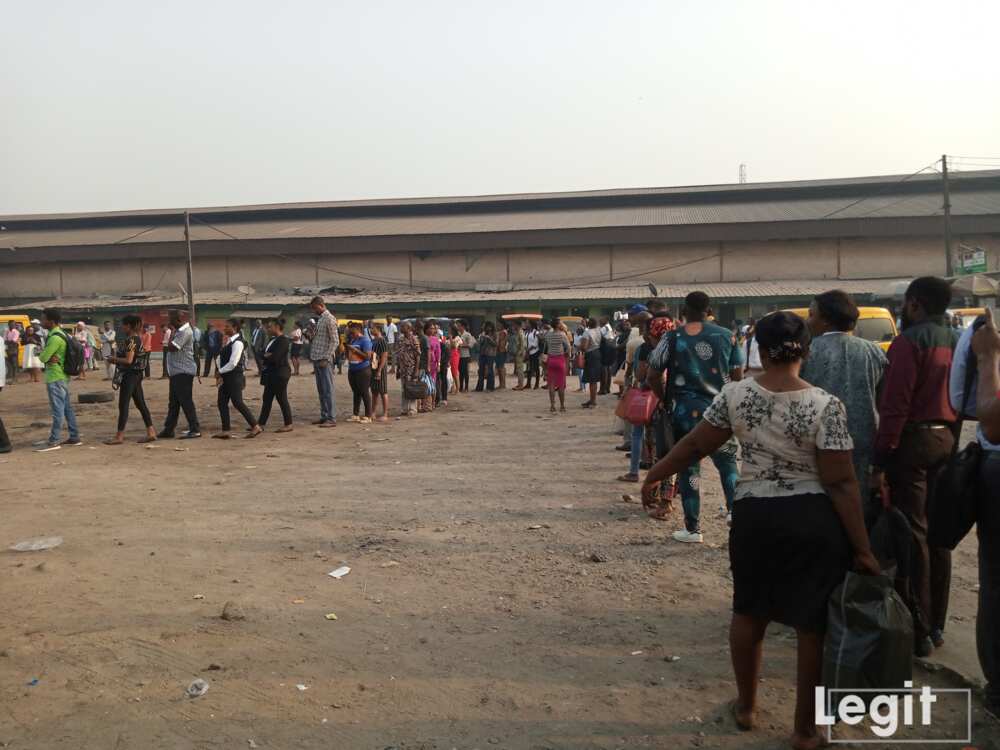 In a chat with Legit.ng, some workers at Ojota axis of Lagos state, express shock over the large turnout of commuters in parks around the area. For some of them, it is expected, but for others, it is really difficult to go through such stress in the early hours of the day.
A public transport driver, in his opinion said the ban would reduce the rate of accident and criminal activities in the state; adding that the government should provide affordable transport system for the people and create more jobs.
The danfo driver stated that: "A good number of okada riders are from the Northern part of the country who sometimes misunderstand the languages of their passengers. They are very reckless in their driving and the safety of the passengers is not their priority as they are after making quick money to take back home.
"This is an opportunity for private car owners to make cash and they have started doing so already; as they charge a reduced fee and the passengers are cool with them. I am glad and hope the authorities would stick to this decision as the city would be free of crimes of various sorts caused by the riders and the buses provided by the government would go a long way to fill the vacuum of these transport system.
"The ban on okada and keke napep is a good step and an opportunity for us to make extra cash as public transport system in a short while. But the government should create more jobs as most riders would be jobless now. It is important to note that not all are these heartless as some are very responsible but the bad ones are much more than the good ones."
Speaking with our correspondent, an engineer who owns a shop in the area applauded the government over the step; adding that the government should create more programs as some of these riders are fresh graduates.
The engineer said: "This move shows that the government wants to really work for the good of the people. But you know our people; they would always fault certain decision taken by the authorities even when it is in their best interest.
"For me, I think the government should work more on the rate of unemployment in the state and creation of good roads. Also, there should leverage on the mindset of fresh graduates who want to start a small business of their own by providing funds for them in the state and good environment for their businesses to thrive. It is not easy for many out there now, most families would suffer a huge loss following this recent ban, so the government should provide business opportunities for interested persons in these transport system; when this is settled, things would return to normalcy because most of the okada and keke napep riders are fresh graduates who are tired of job hunt especially when they know others who graduated before them are still wandering on the street looking for jobs."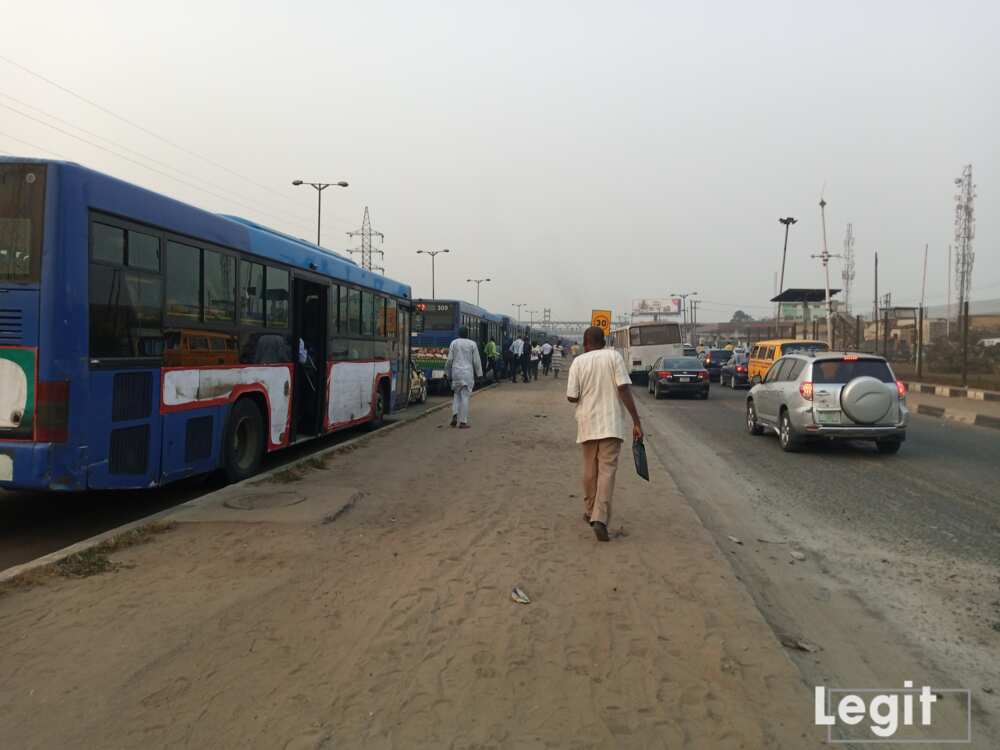 In the same light, a worker who pleaded anonymity commended the state government for the bold step taken and hopes it would be maintained and not changed.
"Truth be told, it has not been easy for us especially with the traffic congestion that affects most buses from carrying out their daily activities effectively. The few buses that are available increases the cost of transport fare but we would get over it in due time because the ban is for our own good. In view of this, we urge the government not to fail in delivering their promise of providing good and befitting transport network for the people as well as more business opportunities for the aggrieved riders.
"But, we really need to commend the state government over this bold step taken; it must have been a very difficult one for him. We are really happy for this move because the riders are really destroying lives unknowingly.
"The recent ban will restore sanity back on the roads; you need to see how the keke napep riders drive recklessly on major roads; they don't even obey traffic lights and are not mindful of the people walking by the pavement. So, we are really grateful for this ban. Government should make things easy for us by providing a good transport system and an environment conducive enough for small businesses to thrive in. We really cannot wait to have a safer and healthy Lagos," The worker expressed.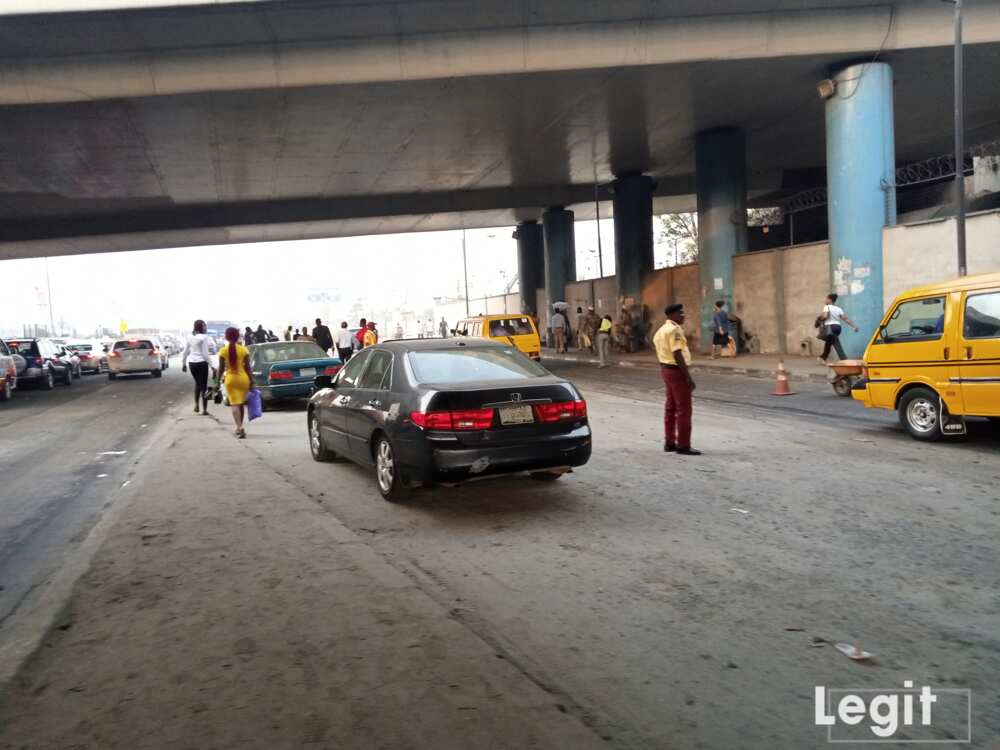 Meanwhile, a trader, an aged-woman who sells fruits beside the park applauded the government, adding that in previous years, the country survived without such transport system.
The trader said: "During our time, in the eighties (80's), there's nothing like okada or keke napep and yet we are able to get to our various destinations without fear unlike now where these riders, some are using the transport system as an opportunity to steal from the people and those patronizing them, their lives are not safe.
"Daily, I advise close friends and family members not to take these transport systems because they are not safe in anyway. Even right here where I sell, you need to see how they handle the wheels roughly and how they park anyhow. Reckless driving is almost their second name.
"These transport systems have done more damage than good to the people in reality. The government should be appreciated because it is not easy using these roads daily with the presence of these two transport system; they are not easy to go by your day with. You can't walk freely on the road/pavement without being afraid as they show up unannounced. Go to the hospitals, clinics and some homes and see how much damage they have done to lives than good."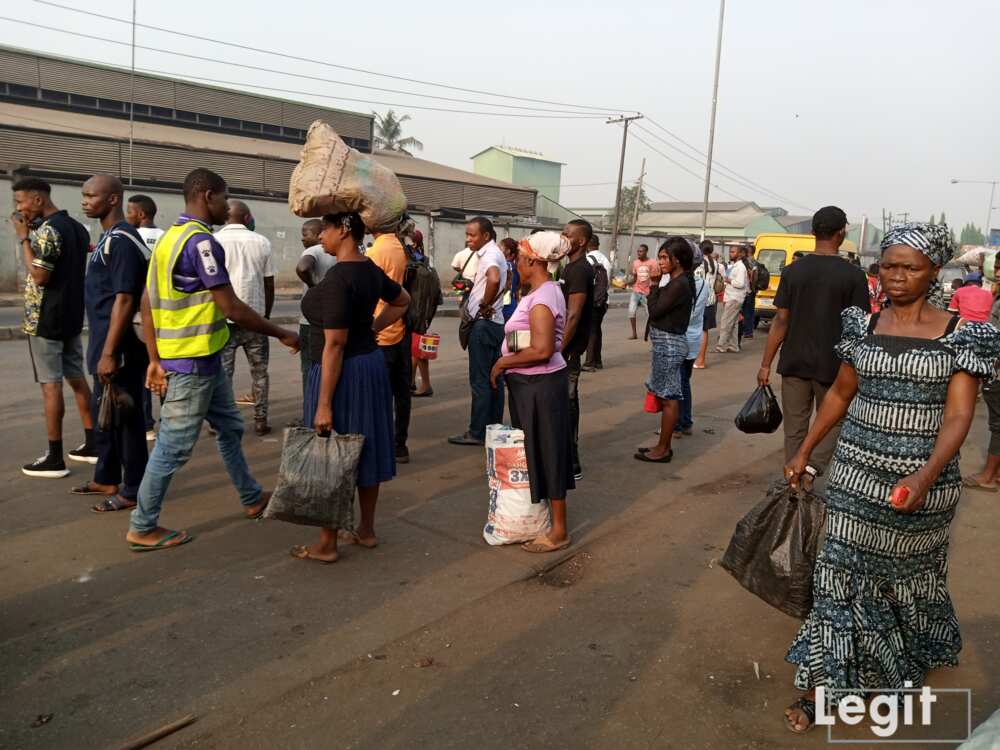 Some commuters thought the ban would bring about a reduction in traffic congestion and transportation fare, the reverse seems to be the case as there is a slight increment in the cost of transportation system and traffic congestion in some major roads is terrifying.
Reacting to this, a young lady at the park, express dissatisfaction over the turnout of commuters in some areas and advised workers to set out in the early hours of the morning so as to get to their various offices on time; adding that the government should provide adequate transportation network as an alternative.
He said: "We cannot separate the good ones from the bad ones hence they are all the same. Not all Keke riders or Okada riders are rough but they are really assisting us workers on a daily basis to get to our destinations on time but we cannot take out the danger in these transport system.
"Now that they have been banned, we are burdened with getting to our workplaces on time. It is not easy for us in anyway and i want call on fellow workers like me, if you don't have a car of your own, try and leave your home very early in order for you not to be caught up in traffic and then be sacked. The long queue is pathetic. The alternative bus that the government provided for us would not cover some routes that these riders go easily considering the bus sizes; they are bigger than the roads and are not sufficient to cater for all. But i'm sure the government would provide more buses in months ahead. It's a phase, we would get over it."
A food vendor at the park, said ban should not be opposed rather be embraced. She further urged the aggrieved riders to get another source of livelihood. Saying there are many things they can do with their hands.
She said: "Lagosians should be happy with this development. They should embrace it rather than condemn the step by the government because it is for the good of the state. Those condemning it are those who have not been a victim of the transport system; when you patronize them, you are not hundred percent assured of safety. Everywhere you turn to in Lagos, you see keke drivers and okada riders, they are too much. causing a lot of havoc in the society. With this, it is better for them to be laid off now and in time we will get used to it.
"By this time last week, some drivers who patronise me said they have gone out already and applied for jobs in firms. Also, smart drivers have gone back to their previous jobs and skills. So, the ban is not an excuse for joblessness."
"We know most of them are sustaining their families from these transport system but that is not the case; our lives are very key hence the step by the government is a welcome development."
Making a comparison with other state where the ban has since taken effect, a digital expert informed Legit.ng that: "Lagos is not the only state that Okada has been banned. There are some states that have taken such step and the people are making use of the alternatives provided by the government and no protest was carried out why should Lagos be an exception?
"We would be inconvenience for some time but that does not mean we won't get over the hardship or burden that comes with such step. The ban is a very good move but the problem we workers are having now is the unnecessary hike in the cost of transport fare as well as the traffic congestion; it is frustrating. Don't be surprised some people might be sacked for coming late this period".
In another development, a motorcycle rider who work in some street around Ketu area of Lagos state, complained bitterly over the ban in highways and major roads, and said the government take steps that favour the rich and one that bothers on the existence of the poor.
"The people are suffering and now, you have removed food on the table of so many families. This recent decision by the government is not a good one for us at all, because it is not all of us that are guilty of certain crimes or drive recklessly but we are only out to some form of survival. Even we the drivers, it is not really easy for us as we are faced with series of challenges daily but we have no choice than to get a means of livelihood.
"Now, some riders carry out their services in streets and on the roads within a community but definitely not on major roads or highways. See, not all of us would suffer shame or become unemployed because few of the riders have other forms of businesses that are legit in which they engage in. Some are traders who sell foodstuff items, electrical appliances and gadgets. So this ban won't affect some of us who are wiser and have invested our money wisely. But the bad part of it is that some people in government would benefit immensely in this ban while most riders who have no alternative source of livelihood would be jobless because our government only do things that would favour the rich while the poor would suffer greatly, the outcome," The father of three lament.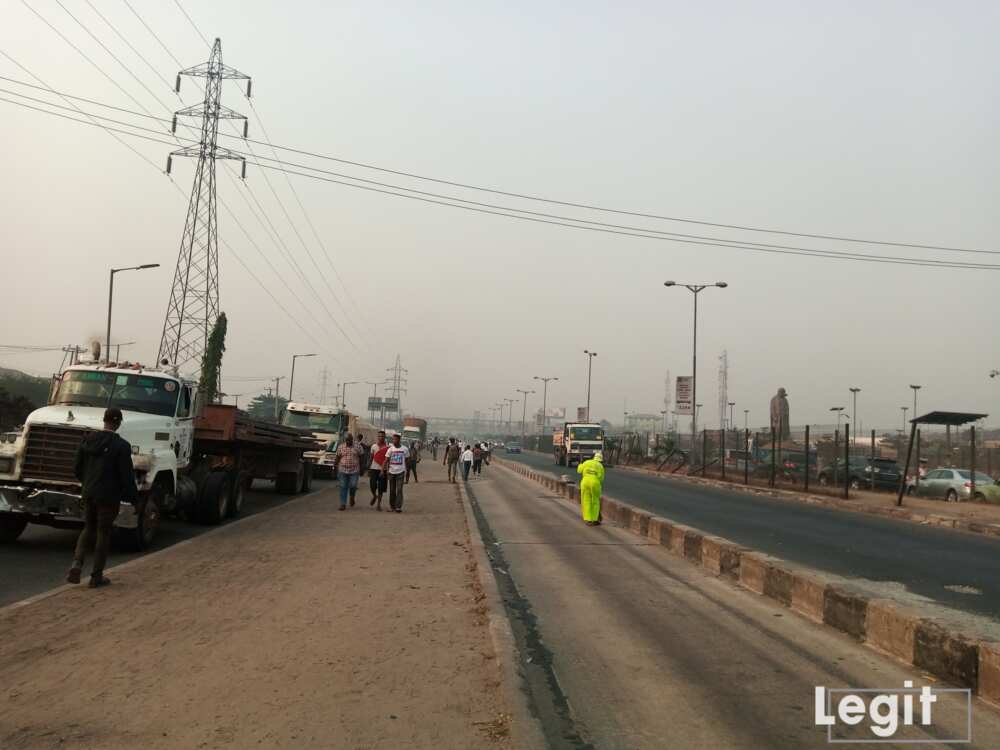 Making the safety and security of the people a priority, the state government has deployed about 65 buses and 14 new ferries to ameliorate the plight of the people.
As at the time of filling this report, some commuters who cannot sit in the bus and being held up in traffic, had to trek long distances as others pay higher transportation fares to get to their various destinations in face of few buses seen in Motor Park.
Okada, Keke ban: Lagosians ask Tinubu to call Sanwoolu to order via Legit TV
Source: Legit.ng