EPL top scorers of all time: Top 10 players
Soccer is one of the most beloved games of all time. This explains how much fans are keen to follow details on who EPL top scorers of all time are and to see if there are any records being broken. With different leagues existing today, one of the most-watched is the EPL. It is not surprising, therefore, when fans want to know who the top ten scorers in this league are.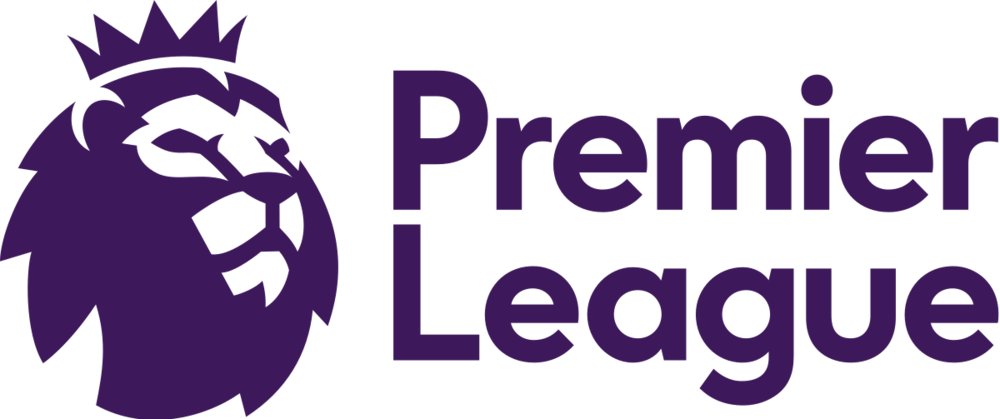 If you are keen on how EPL scores register over time, you may notice a trend. The best players are those that have a unique skill-set that puts them above the rest. Over the years, champions have come and gone. The list below focuses on some of the best the world has seen so far.
The best EPL scorers ranked
Before you know who the EPL top scorer is, it helps to go back in history and get to know some of the greatest players that have entertained fans over the years. The likes of Frank Lampard and Darren Bent, to mention a few, have brought action and excitement in the pitch with their brilliant skills.
The EPL has been and continues to be one of the most loved and highly-watched leagues globally. The list of top clubs and players contributes to its fame. Consider the following EPL top scorers over time.
10. Ian Wright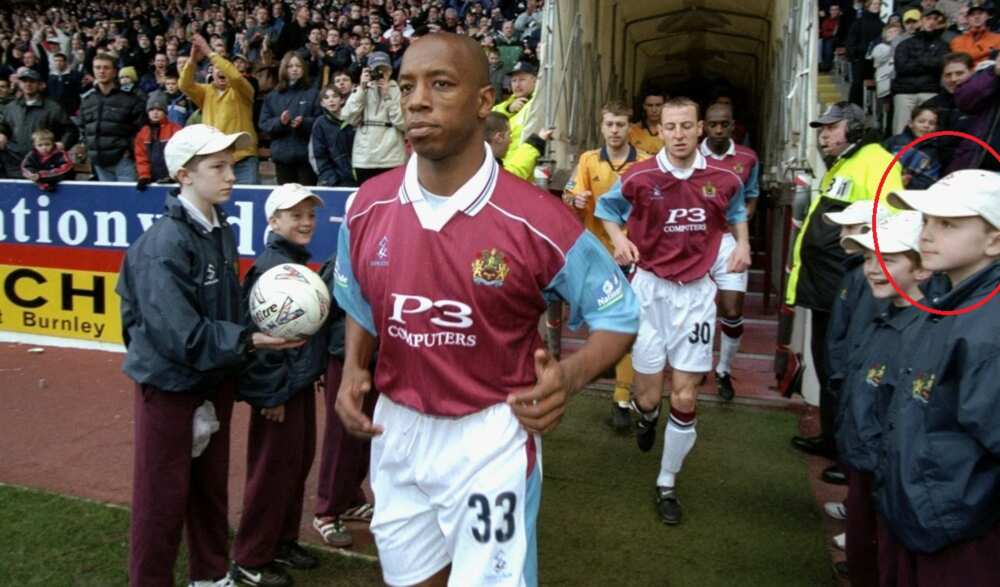 Ian Wright played for some of the most famous clubs in the world. These include Arsenal and West Ham United. He was considered an elite goal scorer even before the existence of the Premier League era.
He has a total of 113 goals and a 0.53 goals per game rate. He scored 28 top division goals for his team, Crystal Palace, and went on to net 24 in the final season of the old First Division. The player continued at this good pace, hitting 104 EPL goals for Arsenal.
Arsenal used to be a defensive-oriented team. While the play strategy today is different, the team used Wright as their spearhead in a direct style kind of play. His speed and finishing ability were crucial for deciding one-goal games that were often in Arsenal's favor, hence the famous chant "One-Nil to the Arsenal."
Wright netted ten goals as Arsenal won the Premier League title in 1997/1998. The great player concluded his Premier League career at West Ham United, where he scored nine goals, before moving to the lower leagues and Scotland for a career wrap.
9. Les Ferdinand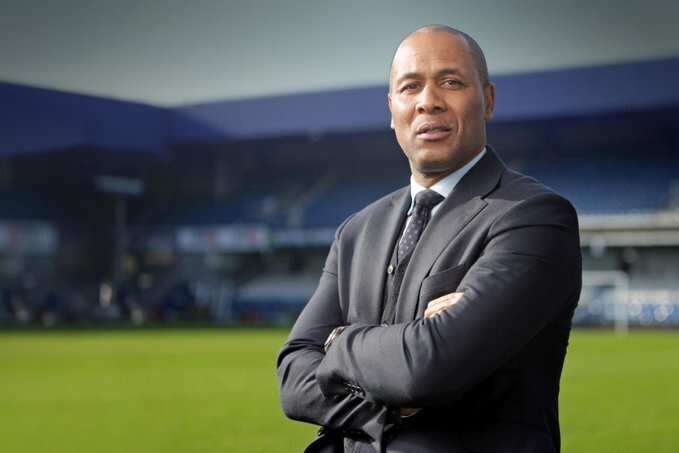 The star played for teams such as Queens Park Rangers, Newcastle United, Tottenham Hotspur, West Ham United, Leicester City, and Bolton Wanderers. Les Ferdinand was somewhat ahead of his time in terms of physical presence.
He has 149 goals to his name and a 0.43 goals per game rate. Fans knew him as 'Sir Les.' He had an astounding blend of size, pace, and physical power, something that was uncommon back then. Ferdinand is remembered for having rattled in 60 goals for Queens Park Rangers.
His success pushed him to move to Kevin Keegan's Newcastle United, forming a lethal partnership with the legendary Alan Shearer.
Sir Les scored 41 goals in two EPL seasons at Newcastle. His greatest show was when Newcastle destroyed defending Premier League Champions Manchester United 5-0. This made it possible for Ferdinand to find his way to the score sheet as the Toon Army moved on to the top of the league.
He then moved to White Hart Lane after leaving Newcastle. There, the striker scored 33 goals for Tottenham before moving to West Ham United, Leicester City, and Bolton Wanderers, where he also scored for each of them.
8. Ruud Van Nistelrooy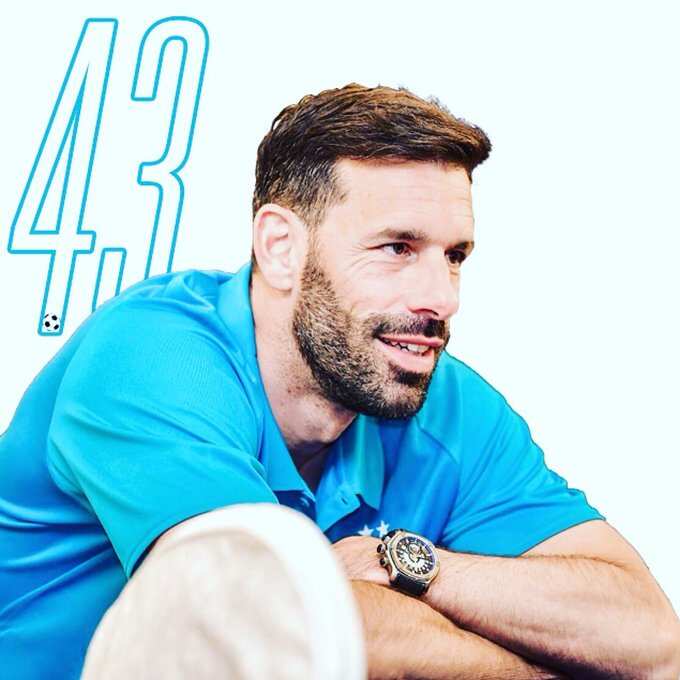 He was Manchester United's main man for a long time. Ruud van Nistelrooy's stay in the Premier League was shorter than most players, which is why his rate is phenomenal.
He is referred to as the Dutch goal machine. He rattled in 95 goals in five seasons while at Old Trafford, scoring over 20 goals in four of those seasons. His rate is 0.63.
In 2002/2003, van Nistelrooy scored 25 EPL goals, winning the Golden Boot as the league's top scorer. His goals also fired United to a Premier League title that season. He is known for speed, excellent finishing and, dribbling quality. Van Nistelrooy developed a reputation for simply always being open, and consistently finding open space in shooting positions.
7. Didier Drogba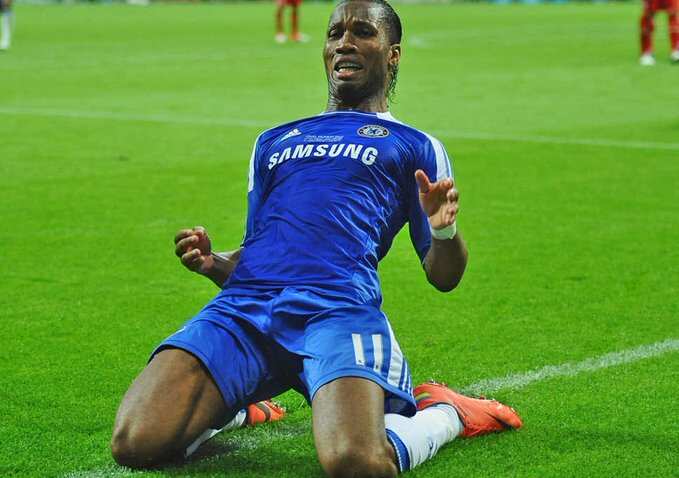 The player has a total of 93 goals. He is known for inventing the lone forward formation. His ability to beat defenders off the dribble and score from all angles and distances as well as hold the ball up and wait for support under defensive pressure is one of the things that made Drogba become a prototype for the modern-day forward.
Jose Mourinho signed him to Chelsea in 2004. He went on to gain a 0.49 goals per game rating. Drogba enjoyed seven great seasons at Chelsea. He won three Premier League titles and also became the league's leading goal scorer twice. He won the Golden Boot Award in 2007 and 2010.
His best season at Chelsea came in 2009-2010, after firing the Blues to a league title by scoring 29 goals in 32 Premier League games.
6. Jimmy Floyd Hasselbaink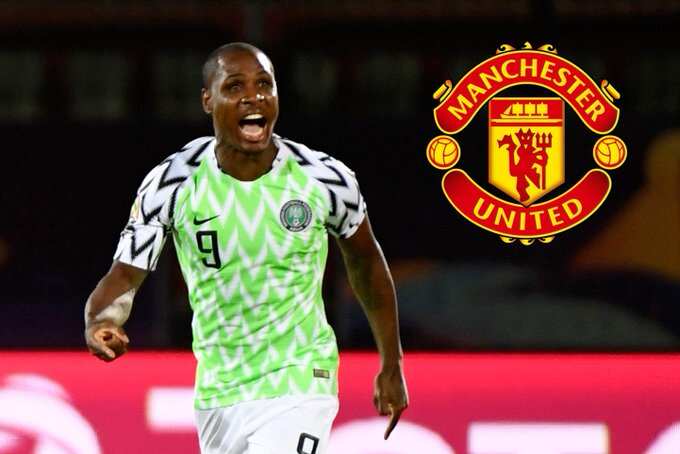 The successful player played for Leeds United, Chelsea, Middlesbrough, and Charlton Athletic. Jimmy Floyd became one of the great Premier League goal scorers. Everything from his scoring technique, likable personality, and subtle nature was admirable.
His wins were always celebrated with jubilation after great delivery. He joined the Premier League after being signed by George Graham for Leeds United in 1997.
He scored 16 EPL goals in his first season at Leeds, which was then followed by 18 more goals in the following year when he won the Golden Boot Award. Hasselbaink then moved to Spain from Elland Road but later returned to the Premier League when he got signed to Chelsea in 2000. He had a total of 127 goals in his career, and a 0.44 goal per game rate.
Before moving to Charlton, he scored 23 goals in two seasons at Middlesbrough, and then went on to play his part in what was one of the most successful spells in Boro history.
5. Robbie Fowler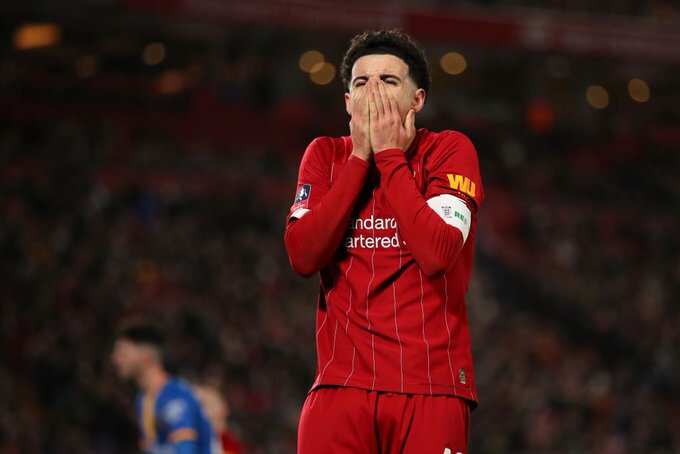 He has played for Liverpool (twice), Leeds United, Manchester City, and Blackburn Rovers. Robbie Fowler was a boyhood Everton fan, who would go on to become a legend in the red half of Merseyside.
He joined Liverpool when he was just ten years old, and went on to become a professional on his 17th birthday. He has 163 goals and a 0.43 goals per game rate.
The player's success at Liverpool saw him score 120 EPL goals for the Reds and led him to become one of the best natural finishers in the English game.
His 1994/1995 season came with Fowler scoring a hat-trick against Arsenal in four minutes and 33 seconds, a feat that remains to be the fastest hat-trick in the history of the Premier League.
After being awarded a penalty for falling over David Seaman, he argued with the referee not to award the spot-kick. Subsequently, he missed the penalty, but the sense of fair play was somewhat ruined when Jason McAteer slammed home the rebound and celebrated deliriously.
After a short while away, the player came back to Liverpool in 2005, where he scored eight goals in two seasons before leaving again. Fowler completed his Premier League career at Blackburn Rovers.
4. Michael Owen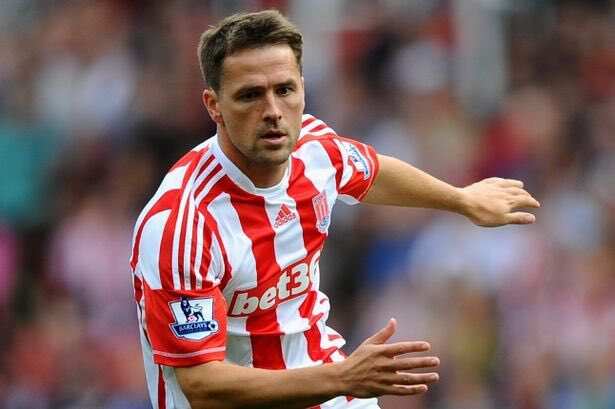 Michael Owen played for Liverpool, Newcastle United, and Manchester United. He was another boyhood Everton fan with 148 goals to his name.
He would go on to earn legendary status at Liverpool. He debuted in Liverpool as a 17-year-old, when he came off the bench and scored against Wimbledon at the end of the 1996/1997 season. He is a Golden Boot winner. He won in 1998 and 1999. He has a goal per game rate of 0.48.
The successful player spent seven seasons and recorded impressive results every time he scored The fast-paced forward scored 118 EPL goals for Liverpool before moving to Real Madrid.
After a season in Spain, Owen came back to the Premier League with Newcastle United. He scored 26 EPL goals in four seasons for the Toon Army, and has scored four goals in two seasons so far in his current spell at Manchester United. His greatest tool has always been his speed.
3. Andy Cole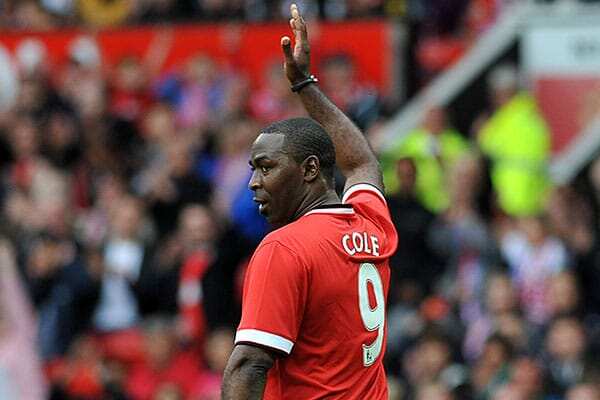 He played for Newcastle United, Manchester United, Blackburn Rovers, Fulham, Manchester City, Portsmouth, and Sunderland. Andrew Cole, a 1994 Golden Boot winner, was a product of the Arsenal Youth Academy but he did not make the grade at the Gunners.
He started at a low state and slowly grew to become one of the greatest. His goal per game rate is 0.45. It was when he moved to Kevin Keegan's Newcastle United that he began to grow. He became one of the Premier League top scorers of all time. He is credited for Newcastle's success and progress.
For his new season with Newcastle in the EPL season, the player scored 34 goals in 40 games. He had scored nine goals by December of the following season, and he was shockingly transferred to Manchester United.
At Old Trafford, he hit the ground running and scored 12 goals in 18 games the season he joined. His haul included five in one game as the Red Devils routed Ipswich Town 9-0. After a successful season at the team, Cole left Old Trafford and would go on to play for five Premier League clubs between 2001 and 2008, adding 24 goals to his career tally.
2. Thierry Henry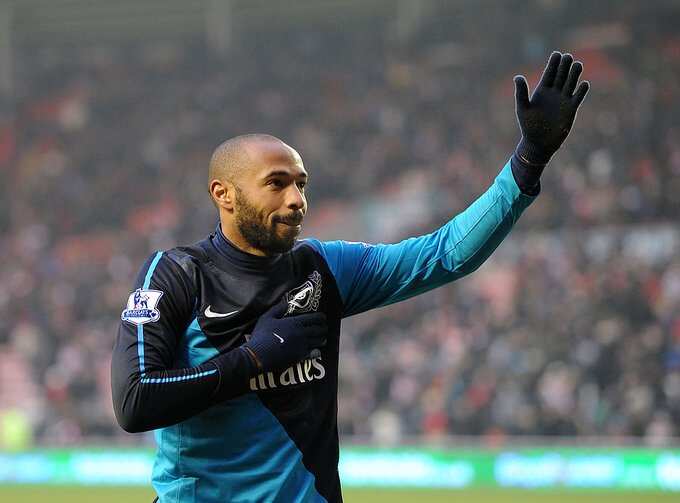 The great Arsenal player is one of the best. It is often said that great players make great achievements look easy, and Thierry Henry supports that theory. With his 174 goals and 0.69 goals per game rating, the cool Frenchman played with grace and elegance.
His style has remained unmatched in Premier League history. He has Golden Boot wins from 2002, 2004, 2005, and 2006.
Arsene Wenger signed him as a left-winger from Juventus. Wenger immediately converted Henry to a central striker, and the move paid massively.
He went on to score 174 EPL goals for the Gunners, scoring at a prolific rate of well over a goal every two games.
He won so many titles, including the double honor of the Premier League title and the Golden Boot during the 2001/2002 season. His way around the pitch continues to make him one of the best players of all time. Thierry created a name for himself, cementing his position in history as a legendary goalscorer in EPL history.
1. Alan Shearer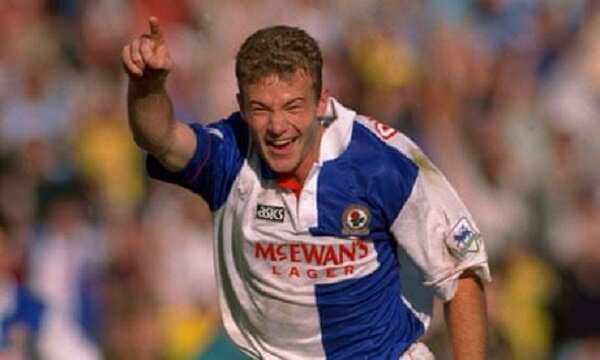 The greatest of them all played for Blackburn Rovers and Newcastle United. With Golden Boot Wins from 1995, 1996, and 1997 he is the best for a good reason. When it comes to a top 10 list, the top clincher is not debatable.
Alan Shearer is simply the most prolific goal scorer in Premier League history, which makes him the highest goal scorer in EPL, even on our list. His goals per game rating is 0.59.
He emerged in the old First Division as an exciting young forward with Southampton, and was signed by Blackburn Rovers in time to begin the Premier League era. The player scored 112 EPL goals for Rovers.
In the 1994/1995 season, he made an impressive Premier League mark for goals in a single season. His 34 strikes pushed Rovers to their only Premier League title in the club's history.
In 1996, Shearer moved to Newcastle United for 15 million pounds. He scored 25 goals in 31 games.
Shearer finished his Newcastle career with 148 EPL goals for the Toon Army, and with his status as the Premier League's greatest goal scorer assured.
What makes Shearer's achievements even more impressive is the style of play he adopted on the way to his scoring feats.
Not even an injury could stop the great scorer. His resilience and love for the game were unmatched. No matter how challenging the game was, he always pulled through successfully.
He also possessed outstanding physical presence and aerial ability. If you can think of a possible way to score a goal, then Alan Shearer was capable of it. There is no doubt that he will remain the top scorer in EPL for a long time unless someone with the ability to fill his insanely large shoes comes up.
The above EPL top scorers list is on point. Let us know if you feel your favourite player deserves to be included.
Source: Legit.ng