What Google's easing of restrictions means for online casinos in Nigeria
The global gambling market continues to increase with every passing year and the African continent is once place which is witnessing significant gambling growth. High up on the list of the fastest-growing gambling markets in Africa is Nigeria.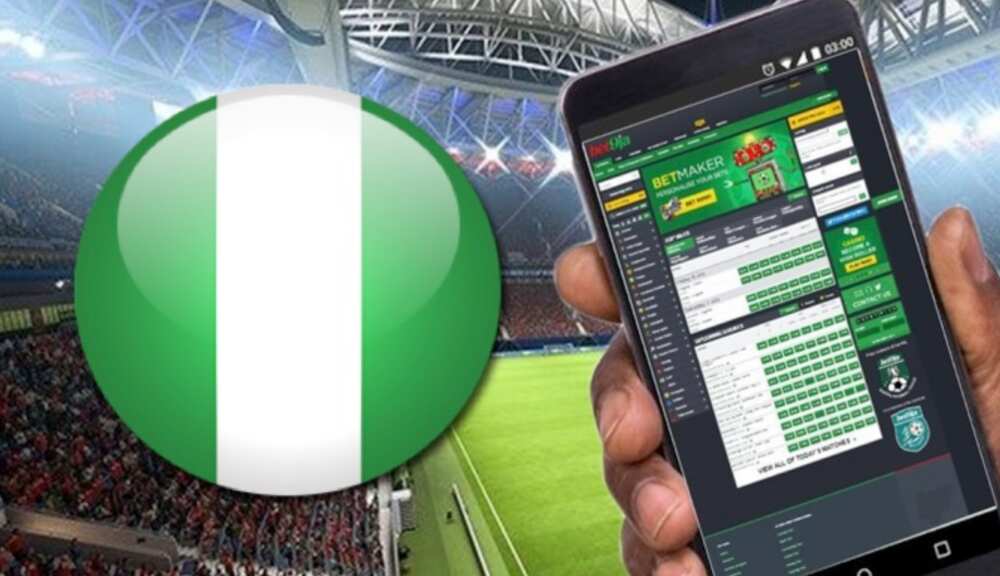 Nigeria gambling market exceeds $60m
The West African nation has a reputation for having the biggest economy in Africa. The gambling industry has contributed to the economy as it reported generated over $60 million during 2018. Gambling in Nigeria is currently controlled by the Criminal Code Act and Gaming Machines Act of 1997.
Gambling operators in Nigeria are always looking to increase their player database as a higher market share results in better gross gaming revenues. The competition in the Nigerian gaming market continues to be extremely competitive and this is why Nigerian facing gaming websites are always looking to advertise and market their brand aggressively in order to stay ahead of the competition.
Google Ad ban limits Nigerian operators
Digital search giant Google had taken a tough stance against the gambling industry and had put in place strict regulations that prevented gaming operators in Nigeria from using Google advertising to market and promote their gaming websites. Gaming operators focused on other modes of advertising and marketing and did reasonably well in recent years, even though a major platform like Google had closed their doors on all promotion gambling activities in Nigeria.
Google had taken a tough stance on gambling advertising in Nigeria because there was a lack of local regulations when it came to advertising and marketing. Google did not want to tarnish its reputation and get into trouble for having laidback laws which encouraged gambling operators in Nigeria to manipulate and leverage its Google platform via their gambling advertisements.
Google allows licensed operators to advertise
Licensed gaming operators in Nigeria will be happy to learn that Google has decided to make changes to its advertising policies and will now permit licensed Nigerian gaming operators to use their platforms to market and advertise their gaming services. This decision was announced by Google in the 4th quarter of 2019.
Google confirmed that all operators that have a license from the National Lottery Regulatory Commission (NLRC) are now allowed to advertise their online gambling services. This change in Google policy not only impacts Nigeria but also other countries including Kenya and Colombia. Google also relaxed its advertising policies for U.S. states that have a legalized betting industry.
Licensed operators can increase revenues
Nigerian facing operators who are licensed by the NLRC now have the option to use Google to advertise their gaming services and reach a bigger section of the Nigerian gaming market. Since Google is the biggest and most popular search engine in the world, Nigerian operators will be looking to invest heavily into Google and use multiple platforms from the search giant to penetrate the market and build their brand image.
Nigerian licensed operators will now be able to make use of multiple platforms including Google Ads, YouTube, Google Display Network and AdMob to market their brand and advertise a variety of gaming services. The major gaming operators in Nigeria who have a big advertising budget are likely to pump in millions of naira to fund their Google advertising budget.
There are a number of reasons why Nigerian gambling operators will not hold back on their spending when it comes to Google advertising.
- Gaming operators know that Google has the biggest platform in Nigeria and its overall reach is unmatched
- Nigerian operators have not had access to Google's advertising platforms for a number of years and are keen on taking full advantage of this opportunity
- Operators know that Google allowing real money gaming ads is subject to change at any time because the Nigerian government could decide to suddenly ban gambling ads
- Gaming operators are also aware that Google could change its real-money gaming policy for Nigeria at any time, especially if the company draws flak from anti-gambling groups who could accuse the search giant of fostering a gambling culture in Nigeria.
Unlicensed operators will suffer
Unlicensed operators in Nigeria have enjoyed a free hand for a number of years, offering online casino, live casino and sports betting services to Nigerians even though they are not registered with the NLRC.
These unlicensed operators are likely to suffer a decrease in revenues as licensed casinos make a push to build their brand image and target the Nigerian market more aggressively. As a result, unlicensed operators are likely to take a backseat and lose a percentage of the gaming market share.
Since unlicensed operators will now be allowed to advertise their services on Google platforms, they will be at a distinct disadvantage from licensed operators in Nigeria.
Finding the best no deposit Nigerian casinos
Expect the Nigerian gaming market to be flooded with gambling and marketing promotions on all Google platforms as the year progresses. Nigerian players will find a lot of online casino brands showing up in their Google search results as well as popular social media websites in the weeks to come.
This can be a little daunting to new players as they are likely to be confronted with a number of gambling-related ads from multiple casino operators. This makes it difficult for them to decide which online casino they should register with. The only site we found and trust for no deposit casinos in Nigeria is Nodeposit365. They appear to offer honest opinions and working bonuses, which is rare.
Expect the relaxed gambling ad restrictions from Google to boost the overall gambling market in Nigeria and increase gross gaming revenues (GGR) of all licensed operators. Most of these Nigerian facing online casinos tend to offer players a no deposit bonus which can come in the form of free cash or free spins. Nigerian players should always check to see if the advertised casino is a licensed casino, just to be on the safe side!
[Sponsored]
Source: Legit.ng