Where should I live quiz: Find out what your perfect destination is
There are numerous lists out there that rank several cities depending on factors such as affordability, security, health, culture, education, and overall stability. The best places to live in should have acceptable levels of all these factors. Do you ever wonder which would be the ideal place for you to live? Take this fantastic 'where should I live quiz' to discover the perfect location for you.
What country should I move to?
We take a look at five of the best cities to live in according to cntraveler.com. The list takes into consideration the cultural aspects of each city, education facilities, infrastructure, economic stability, and access to healthcare. So, what country should I live in?
1. Vienna, Austria
What city should I move to if I love the countryside, diverse culture, and affordable housing? The answer is Vienna. This Austrian city has several factors which make it one of the best cities to live in. Here are some of the reasons why.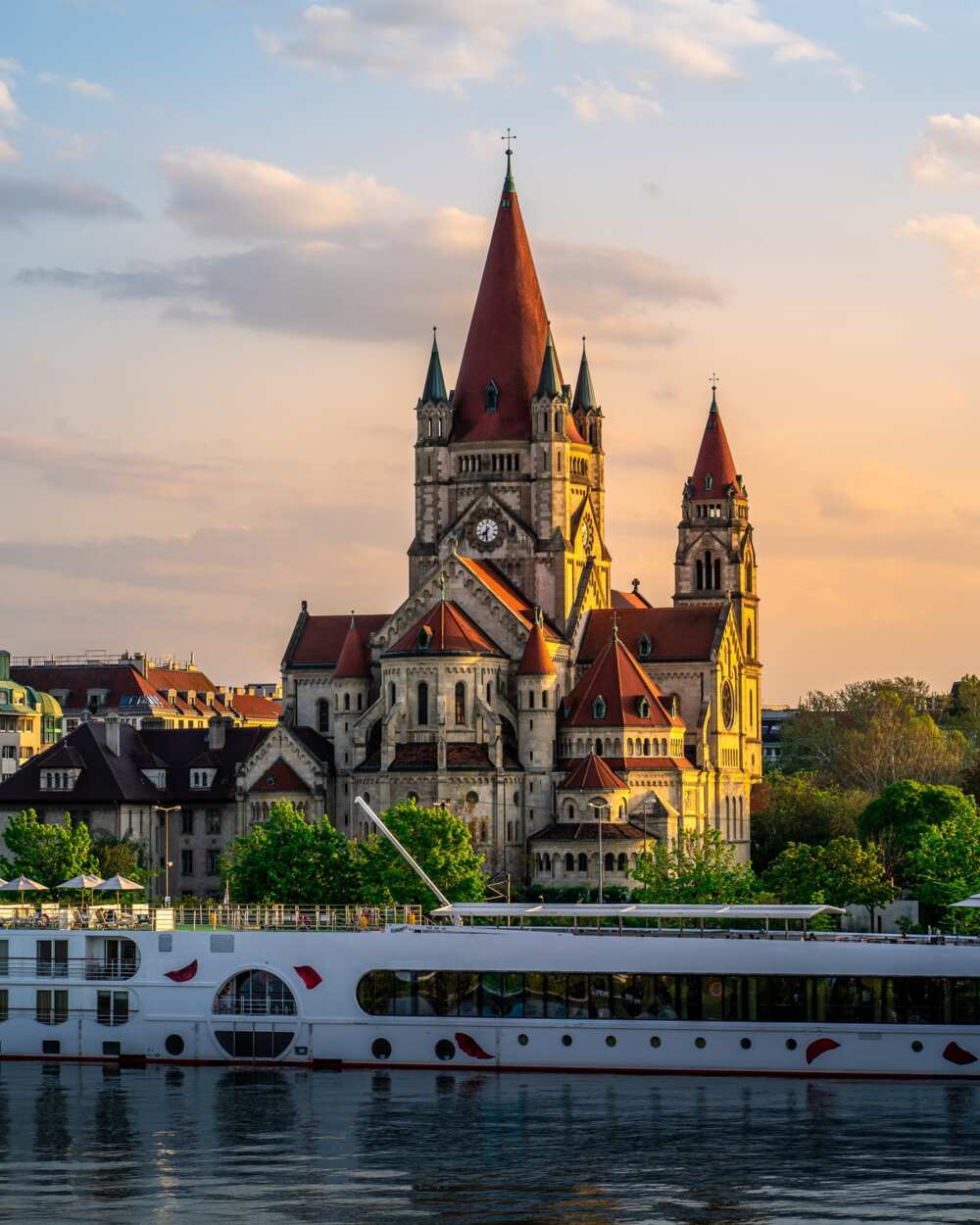 Housing: Apartments in Vienna are known for their fine finishes, spacious rooms, and decorated ceilings. While rent is not very cheap, it is significantly lower than in most European countries. This makes Vienna quite affordable.
Transport and infrastructure: Vienna's famous U-Bahn is relatively easy to navigate and even offers weekend services. There are also foot pathways and those for cyclists.
Environment: Vienna is known for being one of the cities with the least pollution levels. The quality of air and drinking water is excellent while the levels of light and noise pollution are quite low.
Education and healthcare: Vienna's education system tends to use the Montessori Method, which encourages individual creativity. The city is also famous for its excellent universities. The city's residents can also benefit from the country's comprehensive health care system.
Other factors: Besides the factors mentioned above, Vienna is also good for its bustling economy, low crime rates, diverse culture, and proximity to other incredible destinations. These factors make Vienna one of the most likely destinations in every 'where should you live quiz.'
2. Melbourne, Australia
Where should I live if I am a startup entrepreneur with an immense love for coffee? You should try out Melbourne, a vibrant Southeastern Australian city. Here are some reasons that make Melbourne one of the most livable cities in the world.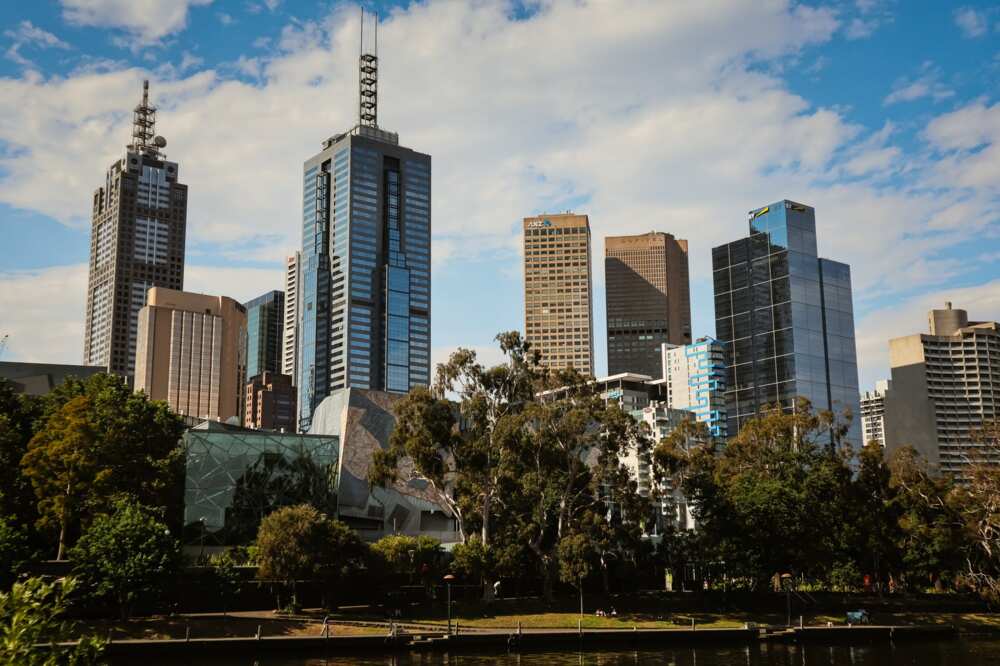 Research facilities: The city is home to several universities that are ranked among the best in the world. This makes Melbourne a hub of research facilities which is ideal for diverse startups.
Rich and vibrant laneway culture: The city is known for its fascinating alleyways which contain live music, shopping arcades, and book cafes. You can also stumble upon the occasional street party in Melbourne.
Amazing coffee: The world-class baristas and friendly neighborhood vibe in Melbourne offers a fantastic coffee experience. You will be surprised at the amazing quality of coffee served in small local outlets in Melbourne.
Diverse community: The Australian city hosts some renowned cultural celebrations from different countries. Examples include the Thai Culture & Food Festival, Chinese New Year, Carlton Italian Festa, and the Lonsdale St Greek Festival.
Convenient trams: Trams are some of the most convenient and fun means of transport in Melbourne. The trams are as colorful as the city itself. In 2017, they were painted in artwork representing the Melbourne Festival.
Other factors: The city is considered Australia's best student city due to its support facilities for students. Melbourne Airport is also easily accessible.
3. Calgary, Canada
What city should I live in if I love snow sports and the outdoors? The answer is Calgary, a quickly-growing city in Alberta, Canada. Calgary has excellent economic stability, education, and infrastructure. Here is a look at some of the factors that make this Canadian city one of the best places in the world to live in.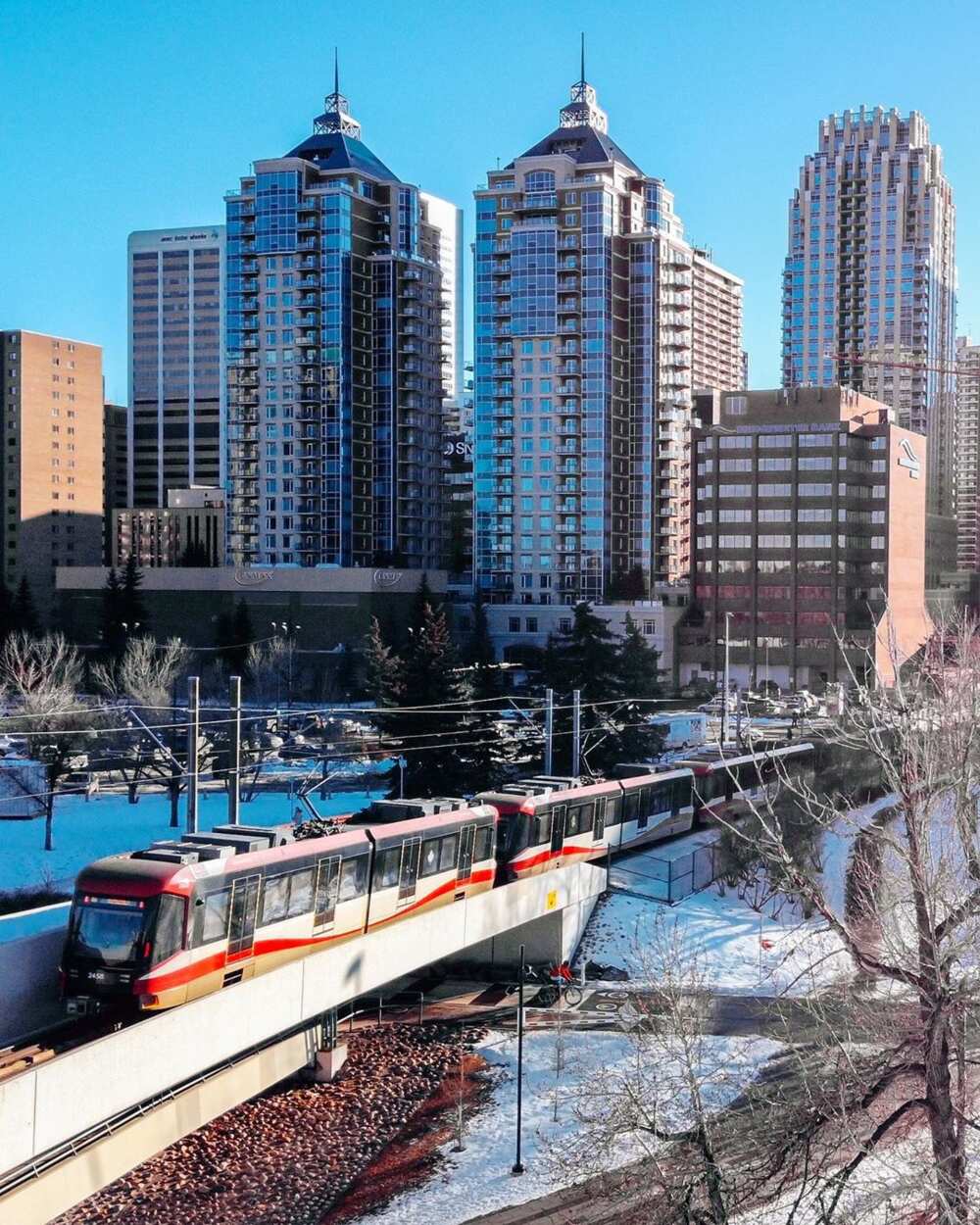 Proximity to the wild: The city is only a few hours from the Banff National Park. This park in the Canadian Rocky Mountains has some fantastic ski resorts and hundreds of well-maintained trails for hiking.
Snowsports: Those who love snow sports will feel right at home in Calgary. Residents and visitors could be engaged in activities such as skiing, ice-skating, snowboarding, and bobsleighing. There are also several outdoor ice-skating rinks for sledging and tobogganing. The extensive snow sport options make Calgary a common answer in many 'where should I live test' questions.
Pathways and bikeways: Calgary has the most extensive network of urban trails in North America. The Rotary/Mattamy Greenway, for example, connects more than 50 communities through a 138-kilometer loop around Calgary.
Business opportunities: Calgary's GDP per capita is the highest of any Canadian city. Investors can choose from opportunities in public institutions, private firms, and non-profit organizations. The city is also the hub of Canada's energy industry.
4. Osaka, Japan
Which city should I live in if I am interested in technological advancements? The answer is Osaka, a Japanese city on the island of Honshu. The city is known for its hearty street food, buzzing nightlife, and modern architecture. Here are some of the reasons that make Osaka a fantastic place to live in.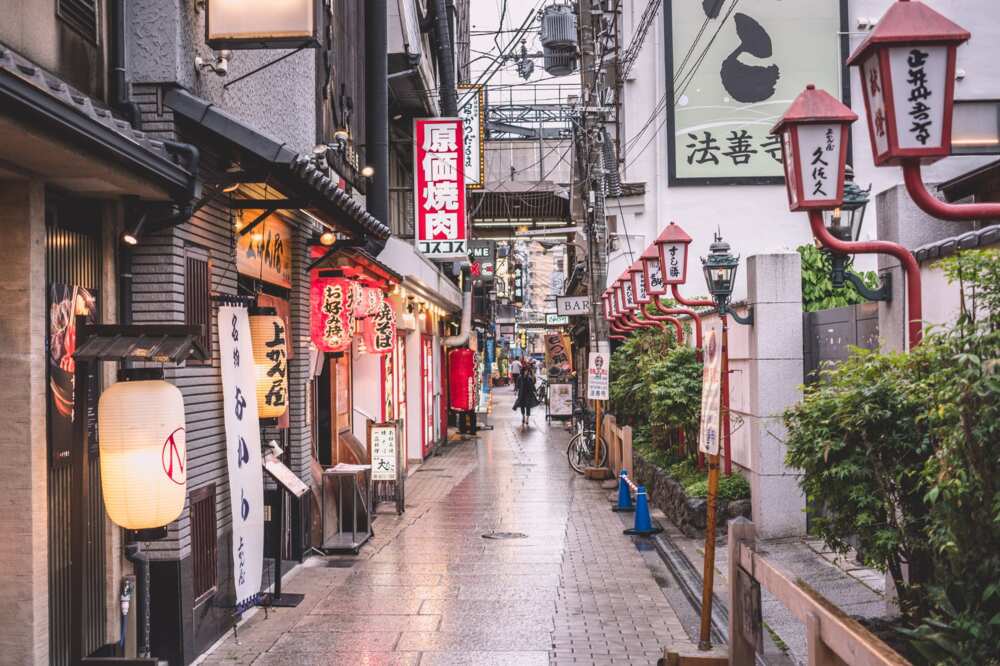 Urban regeneration: In preparation for the World Expo 2025, Osaka has embarked on a massive urban renewal to improve its standing as a business hub.
Japan's 'kitchen': The city was nicknamed 'the nation's kitchen' because of the large number of goods that pass through Osaka's port. In the modern-day, the city is renowned for its cuisine, which includes pancakes, octopus balls, buckwheat noodles, and noodle soup.
Vibrant beaches: Osaka is well known for the rivers that flow through it as well as several beautiful beaches just minutes away. These include the Suma Beach, Tarumi Beach, and Maiko Beach.
Efficient public transport: Osaka's public transport is made up of underground railways, on-ground railways, tram lines, and buses. The train service, in particular, is unbelievably efficient. Passengers receive notes from the rail company to take to work in case of a delay with the rail service. Osaka's efficient public transport makes it a common answer in every 'what city should I live in quiz.'
5. Sydney, Australia
Which country should I live in if I love cultural diversity, beautiful beaches, and great weather? The answer is Australia's city of Sydney. Here are some of the top reasons why Sydney is a fantastic place to live in.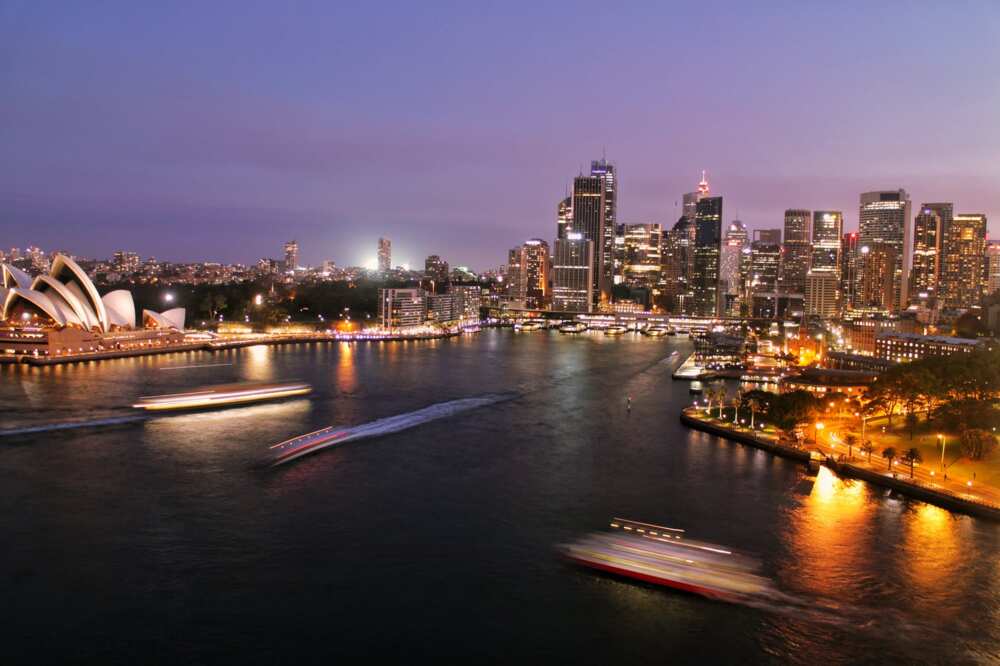 Sydney Harbor: The city has more than 200 kilometers of picturesque harbor foreshore. The harbor is home to a wide range of events such as boat races and the world-famous New Year's Eve fireworks display.
Excellent weather: The city has some rather lengthy summers and mild winters. Visitors coming from countries with harsh winters will find the weather in Sydney amazing. The excellent weather is one of the reasons why there is almost always at least one Australian city in every 'where should I move quiz.'
Fantastic food: Sydney's hugely diverse cultures result in a terrific collection of cuisines from all over the world. The city's vibrant neighborhoods have so much to offer in terms of food that you could eat around for weeks without exhausting the available options.
Fantastic local markets: Sydney has some amazing weekend local markets that deal with gifts, clothes, and antiques. There are also farmer's markets that sell fresh local produce.
The best New Year's Eve: With a different theme each year, Sydney's spectacular New Year's Eve celebration is among the most epic year-end celebrations in the world.
After taking the 'where should I live quiz' above, you will be matched to one of the world's top five cities in terms of livability. Some might prefer the Asian vibe in Osaka, while others are blown away by the snow sports in Calgary. Which of the cities did you find most interesting?
Source: Legit.ng