Jenelle Evans bio: age, net worth, kids, siblings
Many people know the reality TV star Jenelle Evans from the multiple shows she was on. As she gained initial popularity after participating in the shows related to young motherhood, she went on to establish her own YouTube channel. What is so exciting about this bright personality and one of the most memorable Teen Mom stars?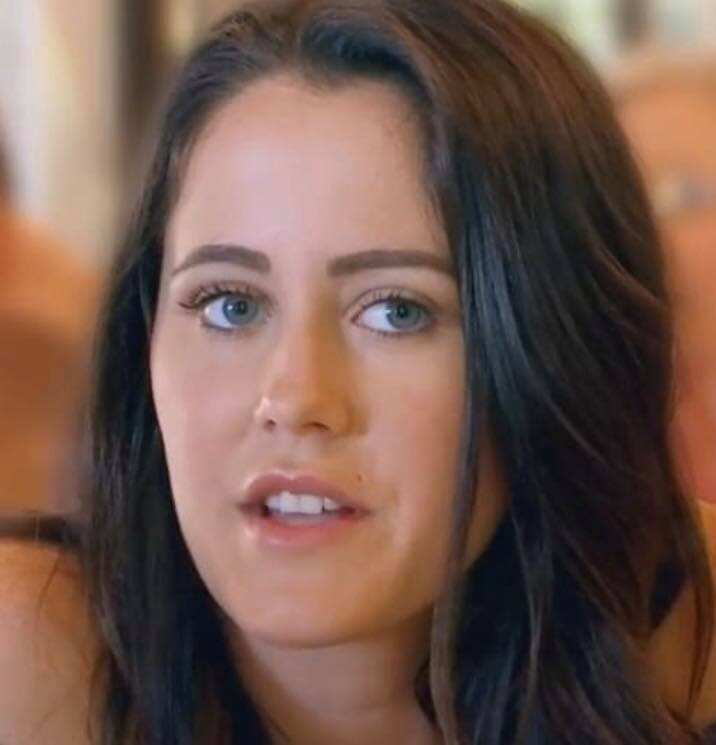 A lot of TV enthusiasts are curious about the life of Jenelle from Teen Mom, including her career and personal affairs. What is she famous for, and what is she doing now?
Profile summary
Full name: Jenelle Lauren Evans
Birthday: December 19, 1991
Age: 28 years old
Height: 5 feet 1 inch (1 m 55 cm)
Nationality: American
Birthplace: Oak Island, North Carolina, United States
Occupation: Television personality, YouTube star
Parents: Robert and Barbara Evans
Siblings: Colin and Ashleigh
Boyfriend: Andrew Lewis, Nathan Griffith
Husband: Courtland Rogers (m. 2012 - d. 2014), David Eason (m. 2017 - d. 2019)
Children: Jace Vahn Evans (2009, with Andrew Lewis), Kaiser Orion Griffith (2014, with Nathan Griffith), Ensley Eason (2017, with David Eason)
Biography
This reality television star was born in Oak Island, North Carolina, United States, in the family of businessman Robert and homemaker Barbara.
She has two siblings, whose names are Colin and Ashleigh. However, Jenelle Evans siblings are currently estranged from her. In particular, Jenelle Evans sister Ashleigh has a complicated relationship with her. In her book, the TV star describes her siblings in unflattering ways, saying that they have severe emotional problems. Of course, Colin and Ashleigh deny the allegations and say that their sister is lying for fame and attention.
The young lady became popular at a very young age of 16 when she got pregnant (her boyfriend, at the time, was Andrew Lewis). Her pregnancy was documented on the MTV reality show "16 and Pregnant".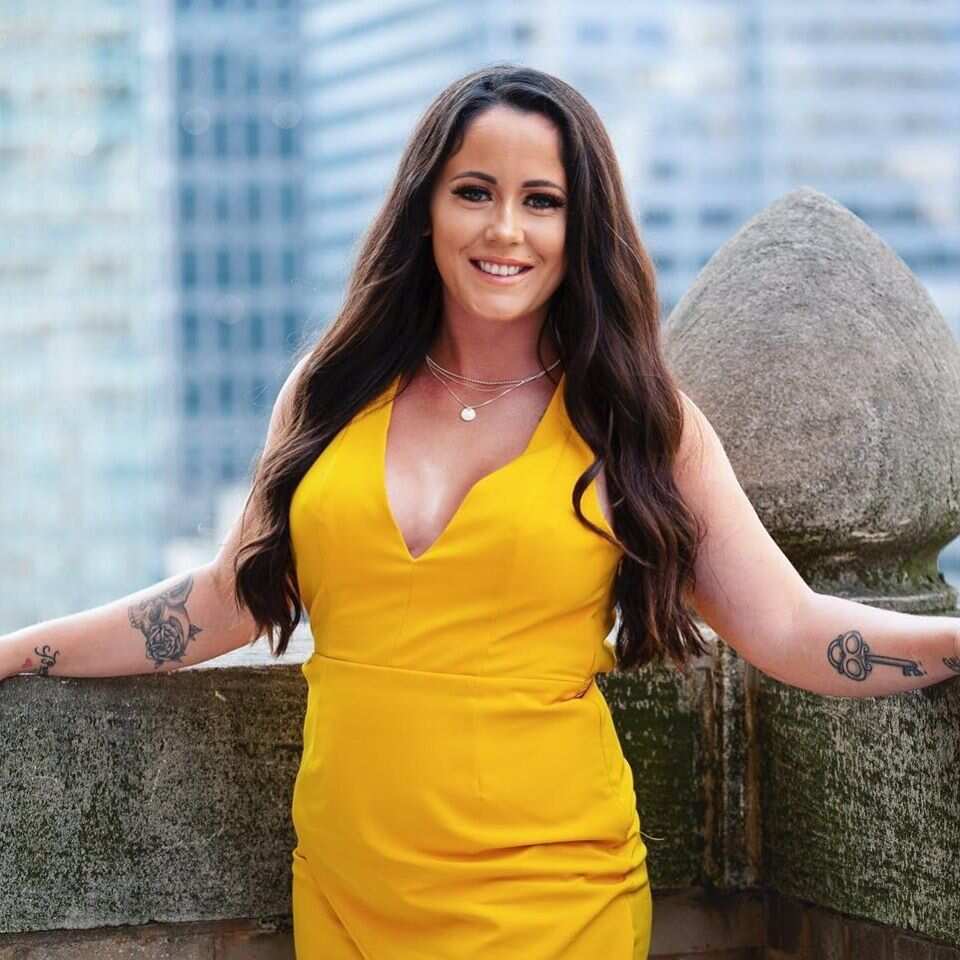 After her initial success, she went on to star in another MTV show, "Teen Mom 2". This production was focused on the life of a few "16 and Pregnant" stars and their motherhood. The show portrayed their relationships with family and friends, their romantic connections, and all the problems that come with raising a baby at such a young age.
Teen Mom Jenelle became one of the most popular participants of the series, and her relatable experience inspired a lot of people who were going through similar issues. Viewers were also interested in her personal drama and relationships.
Jenelle Evans age
Jenelle Teen Mom was born on December 19, 1991. Today, she is 28 years old.
Jenelle Evans net worth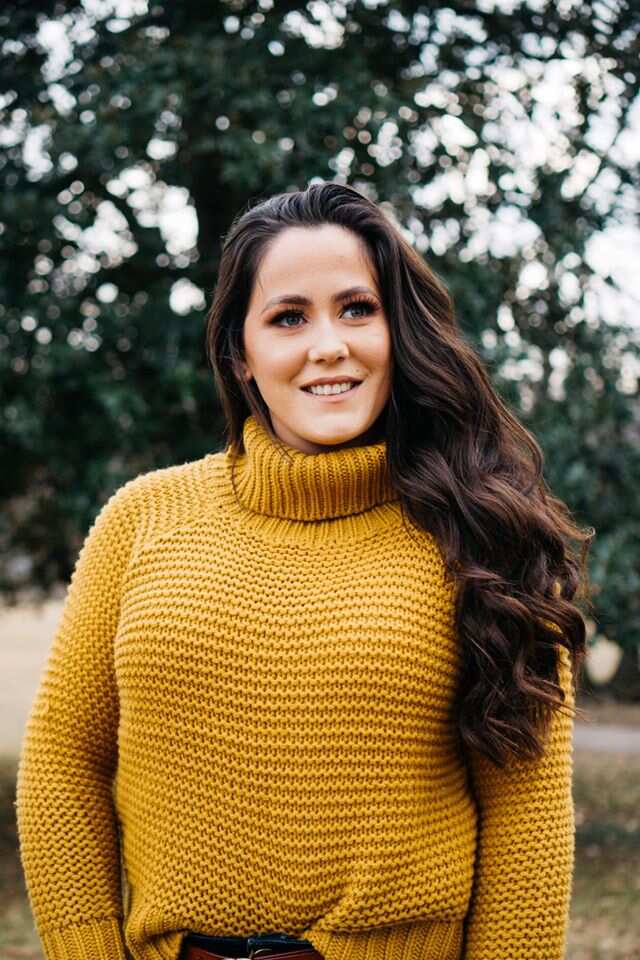 As Celebrity Net Worth states, this TV star is currently worth $30,000. Because of being in the spotlight for such a long time, she has managed to earn a considerable fortune.
Teen Mom Jenelle Evans relationships
The celebrity has had a lot of ups and downs in her personal life. Her first known boyfriend was Andrew Lewis, who was also the father of her first-born child, Jace. In "16 and Pregnant" and "Teen Mom 2", viewers learned that he abandoned her and the baby. The show's viewers also had a chance to observe her uneasy relationship with her mother, Barbara. Jenelle Evans custody drama included Barbara getting custody of little Jace, while the young mom tried to fight for her son.
She also got involved in a controversial situation with her partner, Kieffer Delp, when they were arrested for possession of forbidden substances, but later, the charges were dropped.
Jenelle Evans wedding to Courtland Rogers took place in December 2012. It was later revealed that she aborted the baby that was her husband's. This led to the split between her and Courtland, and she moved on to date her next boyfriend, Nathan Griffith.
She had a quick spark with Nathan, who she met on Tinder. Only a few months later, he got Jenelle Evans pregnant, and she gave birth to her second son, Kaiser Orion Griffith, in 2014. The reality TV star dated Nathan Griffith for two years before getting engaged in January 2015. However, their romance was not perfect, as they broke off the engagement shortly afterward and became involved in a custody battle over their son. Later, they were granted joint custody.
In 2015, she began dating pipe welder David Eason, who was already a father of two children from previous relationships. Jenelle Evans daughter, Ensley Jolie Eason, was born in January 2017. The couple got engaged in February 2017 and later tied the knot in September of the same year.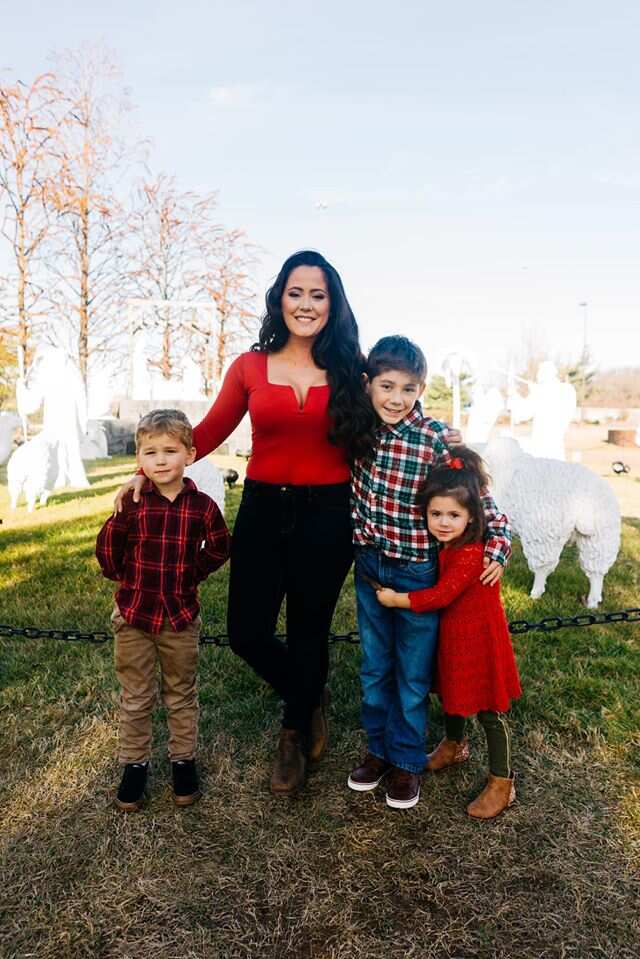 However, they ended up getting divorced in 2019, and Jenelle Evans kids stayed at her home. This was because of David Eason's physical abuse towards his wife, as well as his shooting of the family dog Nugget after the animal scratched little Ensley's face.
After this incident, MTV decided to fire Jenelle from their reality show and stop their collaboration with her. The CPS also took away Kaiser to keep the little boy safe after the infamous dog incident.
Jenelle Evans is a controversial figure who is constantly surrounded by the media's attention. The life of reality TV stars requires one to be in the spotlight without a break, and she has been on TV since a very young age.
Source: Legit.ng