Sunny Ozell bio: who is Sir Patrick Stewart's wife?
Sunny Ozell, also known as Sir Patrick Stewart wife, has been a musician for quite a long time. However, her popularity skyrocketed when she fell in love and married the famous American actor. What more should you know about her?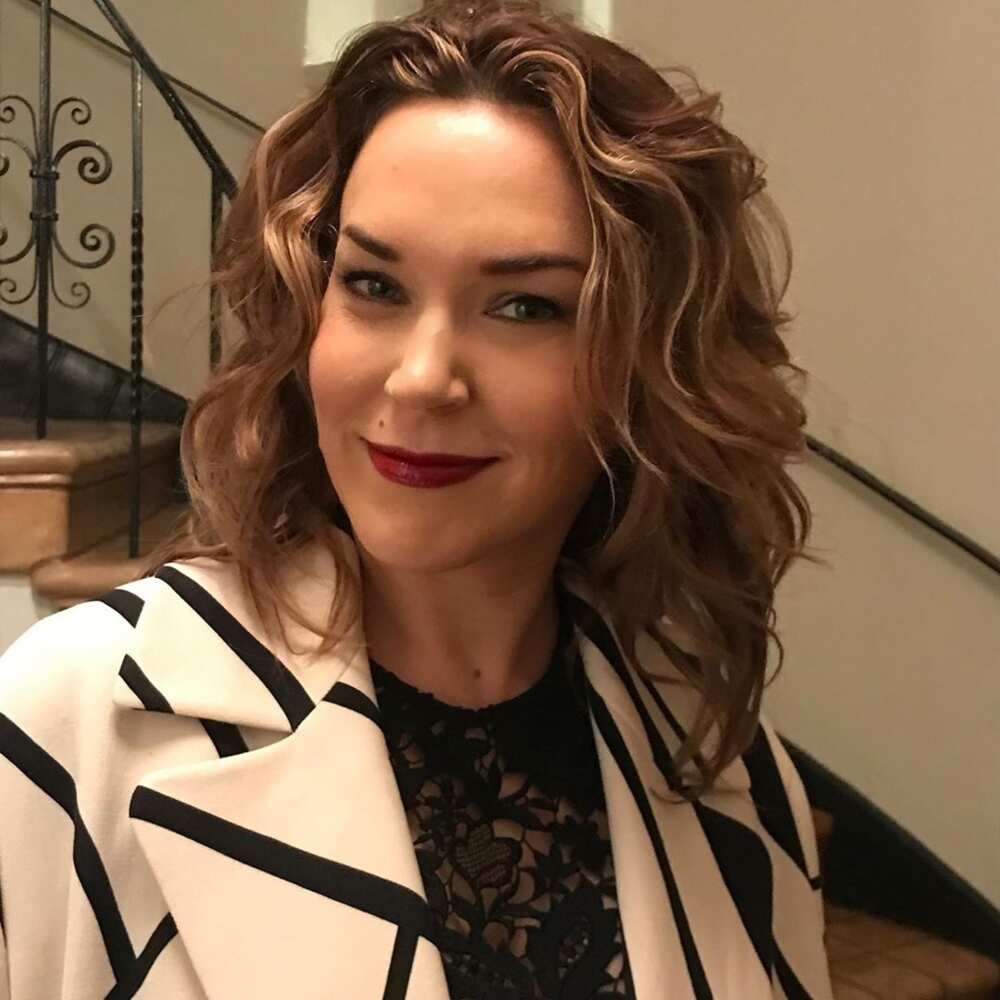 Music was all she wanted to do ever since she was a young girl. She started singing at a tender age, and she has now grown to be one of the best musicians in the industry due to her powerful vocals. She is famous not only for her successful music career but also for her engagement with someone much older than her.
Profile summary
Name: Sunny Ozell Michelson
Age: 41 years
Date of birth: December 23, 1978
Place of birth: Reno, Nevada, USA
Zodiac sign: Capricorn
Nationality: American
Religion: Atheist
Spouse: Patrick Stewart
Children: None
Height: 5 feet 6 inches
Eye color: Blue
Hair color: Brown-Dark
Profession: Singer and songwriter
Current residence: Brooklyn, New York
Early life
Presently, Sunny Ozell is 41 years old, having been born on December 23, 1978, to parents who were living in Reno, Nevada, U.S.A. Ozell is conservative with information regarding her parents and siblings.
However, she disclosed that she was brought up in a musical household and started her classical training at a young age. Her parents were supportive of her ambitions in music. In fact, at only four years old, she was already playing violin thanks to her parent's seriousness in music education.
During her high school education, she enrolled in voice training and opera. Sunny was an outstanding student while undertaking voice training such that she earned a place as a member of the Reno Opera Company.
She went on to pursue her college education at a university in Boulder, Colorado. Sunny studied English Literature, but that did not deter her from advancing her music career. While at college, she had the chance to join existing bands that played blues, jazz, and Latin pop.
After completing her college education, she moved to New York with a particular focus on building her career in music.
Career
She started her professional career in New York while performing in clubs such as Rockwood and The Living Room. Sunny went ahead to release her debut album Take It With Me. The renowned singer has also worked with other prominent musicians and instrumentalists such as Howard Jones, Hank Williams, Aaron Lee Tasjan, Jon Graboff, and Ethan Eubanks.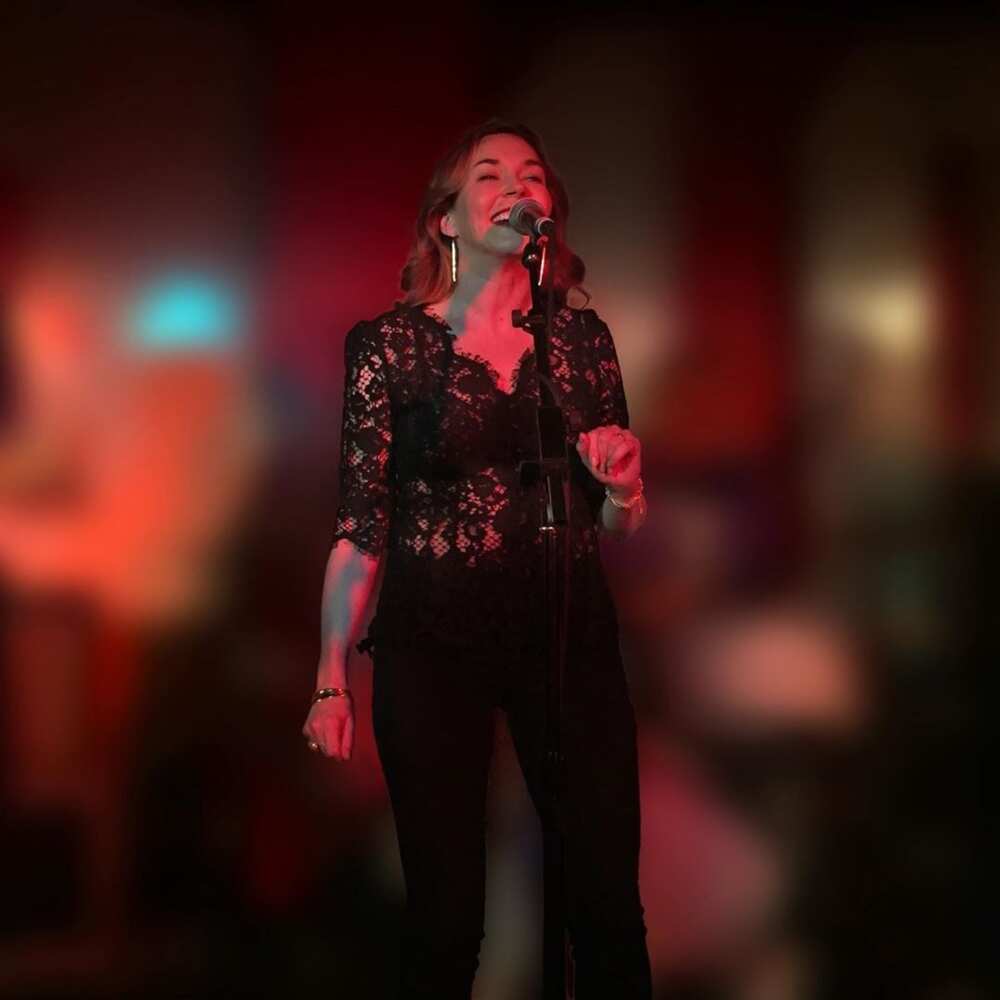 Her style of music is unique and mostly influenced by the works of musicians such as Gillian Welch and David Rawlings. She specializes in singing Country music, Jazz music, Americana music, blues, and country-pop. Her most recent tracks are Driving Highways (2019) and All That I Am (2020).
Net worth
Since beginning her career as a musician, Patrick Stewart wife has earned a decent amount of income. With a net worth of approximately 70 million US dollars, she is, without a doubt, one of the richest singers in the industry. She is still active in the profession, and thus, there is a possibility that the net worth figure will increase in the future.
Who is Patrick Stewart married to?
Patrick Stewart and wife's love journey dates back to 2008 at a restaurant in New York, where Ozell worked as a part-time waitress. Stewart was in the city organizing a stage production of Macbeth, and when he visited the restaurant, he was instantly drawn to Ozell, who served him.
Since the restaurant meeting, they got along together, and she became Patrick Stewart girlfriend. After five years of dating, they decided to formalize their relationship through a wedding. Patrick Stewart married Sunny at a wedding ceremony officiated by Ian McKellen on September 7, 2013, at Lake Tahoe, Nevada.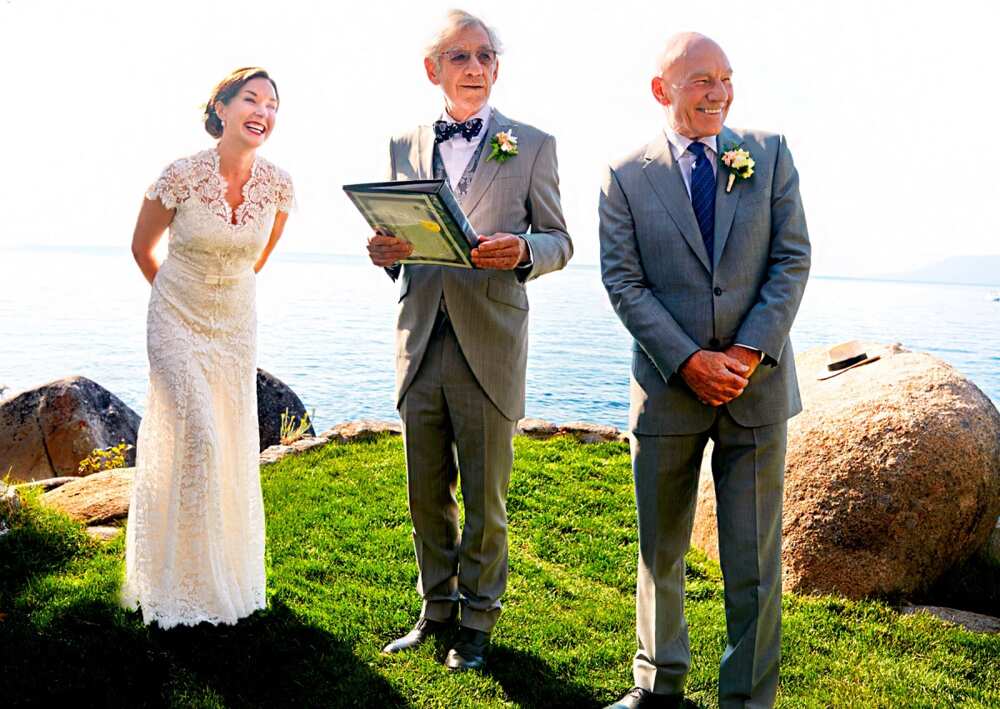 Sunny Ozell age is 41 years, while Patrick is 79 years. Patrick Stewart Sunny Ozell age gap has been a critical talking point because Sunny is younger than Stewart's children while Stewart is older than Sunny's dad. Stewart once admitted that in the initial stages of their relationship, Sunny's father was not comfortable with his daughter's engagement, but currently, they get along just fine.
Sunny's husband was previously married to Sheila Falconer for 24 years before divorcing in 1990. He then married Wendy Neuss in 2010, but the marriage ended in 2013. The couple does not have any children together, and despite Patrick Stewart spouse love for kids, she does not want to have any of her own at the moment.
She is a stepmother to Daniel and Sophia. Patrick Stewart and Sunny Ozell are leading a happy life as both partners have expressed contentment with their relationship.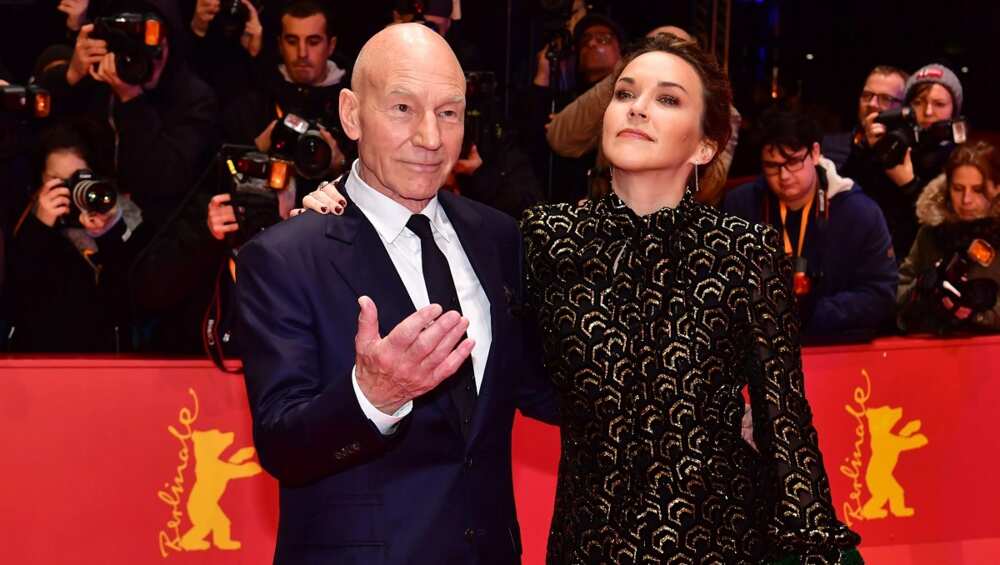 As demonstrated by Sunny Ozell, age is not a significant consideration when one is in love. Although there is a wide age difference between the partners, she went against the grain to marry him, and they are happily living together.
Source: Legit.ng News