Legit.ng weekly price check: Garri sellers lament low patronage in popular Lagos market
- Garri sellers in popular Lagos market lament poor sales
- According to them, the recent increment in the cost price of the food item has resulted to low patronage
- Findings by Legit.ng showed, major goods that were affordable before are now expensive as the presence of few buyers become the order of the day in markets across the state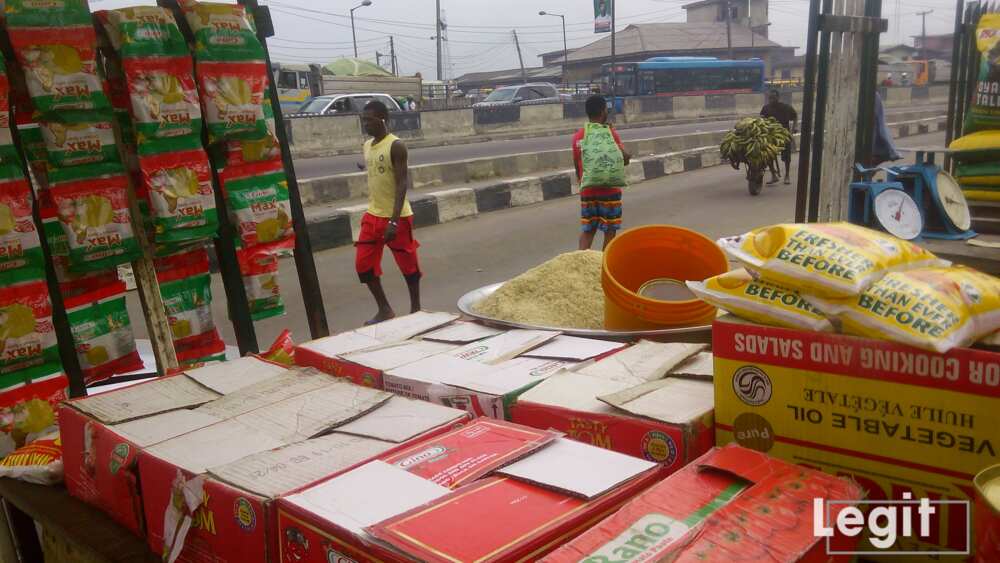 Amidst various activities ongoing in the country, garri sellers in popular Lagos market lament poor sales. Findings by Legit.ng at Sandgrouse market, Obalende, Lagos showed that the recent increment in the cost price of the food item has resulted to low patronage.
In the revelations made by the dealers, goods would be expensive this period as it is planting season and also the weather condition is a contributing factor.
A trader who sells garri gave a detailed explanation of the food item. She said: "The market is just too dry, nothing is happening. we are just here. Business is not moving as expected. Just when one would have thought goods would be affordable and then the unexpected happen. Have been in this business for some years now and I can tell you that it's quite profitable not leaving out the challenges that comes with it.
"For some farmers, this planting period and dry season comes with a lot of challenges and the challenges influence the cost price of goods in the market. The reason why garri is expensive is because the old one planted is yet to be harvested, once that is done, the food item would be very affordable in major markets; but it is important for the buyers to know that the item is not really expensive but a bit high even when the border is still closed.
"Sometimes buyers need to understand that sellers are not the ones to be blamed over the fluctuation in prices of goods; the market condition often determines to a large extent the cost price."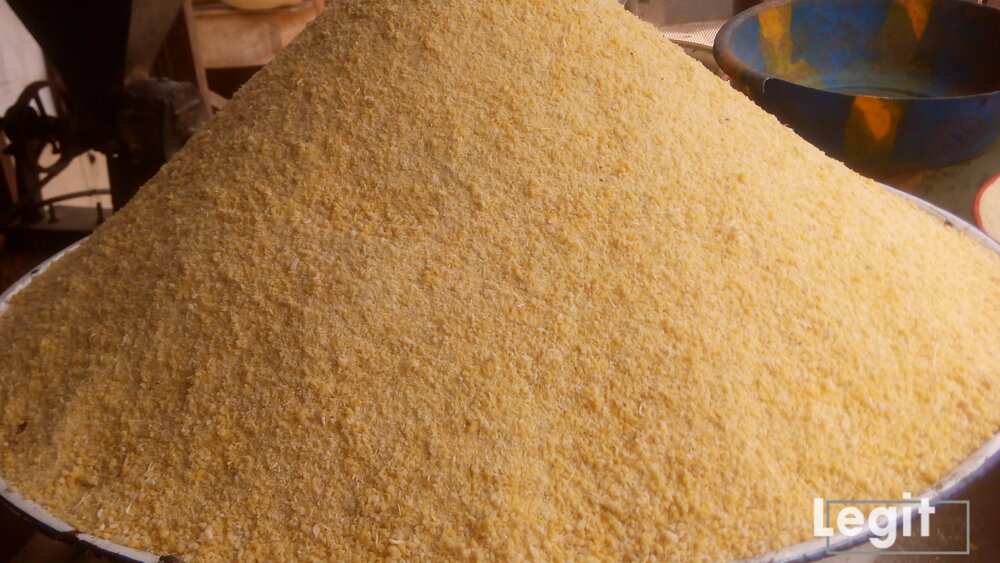 At the market, a farmer who doubles as a trader and supplier of goods like beans, rice, garri and even cow informed our correspondent the recent price of the goods in the market and how some traders hoard the goods so as to make extra sales this period.
"I own a big farm at my state, Kebbi state and right now, the cost price of beans and rice is relatively low compared with garri but it's just that garri is supplied in low quantity because some farmers have not harvested the old one planted. Apart from the weather, we are faced with different issues during dry season. Another major difficulty we experience is transporting the goods from the farm to the marketplace; the bad roads and distance makes the cost of transportation very high. When goods are supplied at an affordable price to the sellers, they tend to increase the cost price higher than expected, so as to make extra profit from each bags.
"As a supplier, I include the cost of transportation and carriage from my state to Lagos as well as cost of processing the goods to the cost price, yet it is still sold at a reasonable amount. The only challenge now is that the supply is low and cost price higher than before. A bag of some Nigerian rice are sold to traders from N6,500 upwards and they then resell at the market price which is at a ridiculous amount and people still buy it, why is garri different? Some traders after buying from us, can decide to sell at a higher or lower price. You know after purchasing goods like beans, garri and even rice they need to pick/select or filter it and some that are neatly picked would be expensive while others that are not would be sold at a cheaper rate.
"A big bag of beans are sold from N45,000 upwards now while a bag of garri depending on the type, cost N6,500 upwards while that of yellow is higher than this. But it is important for you to know that there are side effects when you consume excess garri that are not well processed; so we urge buyers to buy quality and not quantity because their health is our priority and without the buyers, the sellers cannot survive," Alhaji Ismaila explained.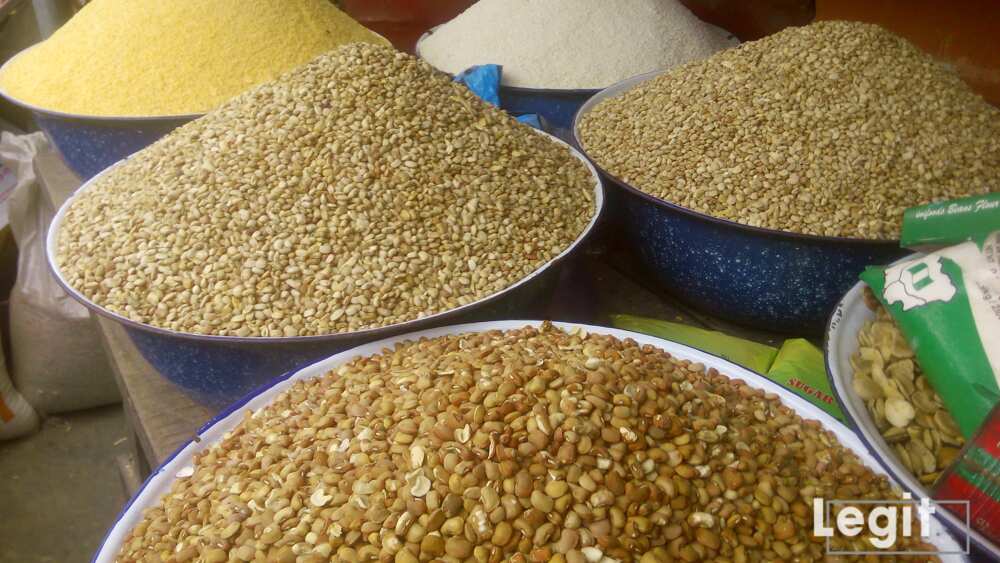 Expressing dissatisfaction over the recent experience from traders in the market, a buyer who pleaded anonymity informed Legit.ng that her previous dealings with traders informed her change in food pattern now.
She said: "I'm a retailer but own a small shop where I reside due to the expensive cost of shops in the market. I purchase the goods I sell, in wholesale prices and in small quantity.
"Seriously, some traders are very annoying and they tend to increase the cost price of their goods especially when it's limited in supply. Have had issues with a lot of them in the past; what they do is that; they only reduce the cost price of a particular food item if you are buying in large quantity, anything asides this, they don't care.
"It's really frustrating because the times are hard now and virtually everything in the country is not adding up as expected. The government should take the citizens seriously and pity us; our lives should matter to them because, we are suffering and smiling and the standard of living is very high. It is not fair at all. As it is now, we only buy according to our daily returns."
A part-time student who pleaded anonymity reveal to us what she thinks must have led to the outcry by the sellers of the food item.
The light-skinned lady stated that: "There is really no difference in the cost price of general goods. But I must say that some goods are quite affordable and the only problem we have now as a consumer is insufficient funds. That is our major problem. There is no enough cash to get enough items in the market.
"People are managing now especially parents, guradian and more who have to meet up with a lot of bills this month; from this you can tell how the level of sales would be. Traders would be affected greatly. I'm not surprised with this development from garri sellers as other traders are also worried over poor sales; people are buying but the quantity of purchase is very very low because the cash is not enough and cannot even be enough to go round."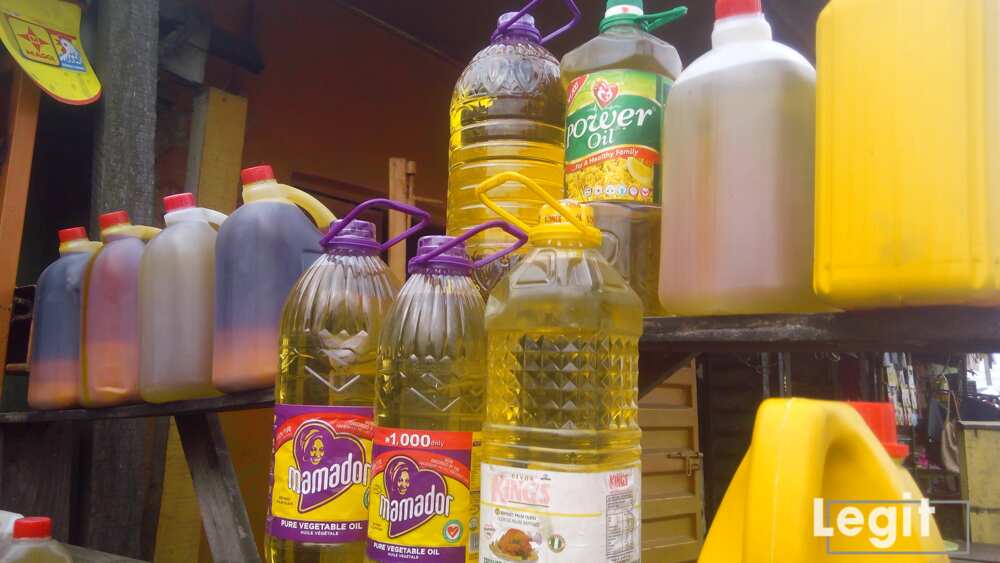 Speaking further on the above assertion, some traders informed that the increment in the cost price of garri has led to a change in the consumption pattern of some buyers.
"As it is now we are making sales now but not really encouraging because most buyers now prefer buying other goods like amala, semolina and wheat; although, these items are not too affordable but some of my customers considered them to be more healthy than garri.
"When we noticed the increment in the cost price of garri, some of us purchased in large quantity but as it stands if we don't sell it on time we might end up in debt," The mother of two lament.
In view of the recent market activities, there are some goods that were supplied in large quantities and others in low quantities. For goods like rice, yam, beans and fruits, their supply seems very high compare to that of garri. This and other market factors, led to the outpour of some garri sellers.
Another trader in the market says the supply has affected the cost price of some goods now in the market.
"Right now I would tell you that rice and beans are supplied in large quantity than garri due to the season. Of a truth, some farmers have planted rice and beans now and would harvest it in the next two to three months but for garri, the supply is low because the planting and harvesting process is quite different and tedious from that of rice and beans. This is why farmers enjoy the rainy season as they work less compared to dry season where they spend more in taking care of the farmland and crops hence leading to the increment in the cost price of some goods in the market.
"We are not making good sales but plead with the government to try all possible ways to make the economy better, so that the cost of living would be minimal; in so doing even if the cost price of goods rise, buyers would be able to afford it without fear of living for tomorrow," A trader who sells garri and cassava flour (elubo) informed.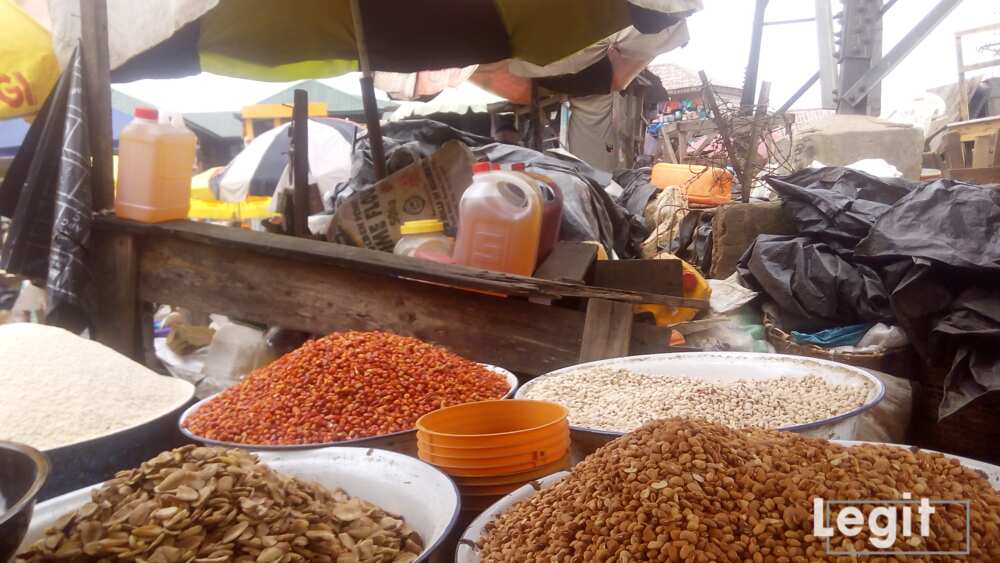 A foodstuff dealer who sells virtually most of the goods has a different tale to tell. He told our correspondent how the economy has affected the level of patronage of all goods in the market.
The trader said: "The economy is just looking good on the surface but when you look at the impact in market activities, you can tell the economy is in a very bad shape and this has led to fluctuating price of goods. Patronage is very low not only with garri but also with other goods that are even very affordable and available. Some buyers prefer buying already cooked meal than preparing own-made meal when they calculate the high cost of preparing a delicious and healthy meal, they end up being frustrated; this is why food vendors are our biggest customer this period.
"Just like egusi and ogbono; buyers purchase higher quantity of egusi than ogbono due to the price differences because egusi is cheaper than ogbono which is obvious but they serve different purposes in the body system. Hence, the patronage of egusi is higher than that of ogbono.
"Garri is not as expensive as rice and beans but I would say buyers now explore other food items we have in the country since the increment in the cost price of rice and the closure of border. A paint bucket of garri cost about N500 for white while the yellow is N600; depending on the type and the market visited. While a paint bucket of rice ranges from N1,800 upwards and beans N1,000 upwards. So garri is still affordable but the level of patronage is very low."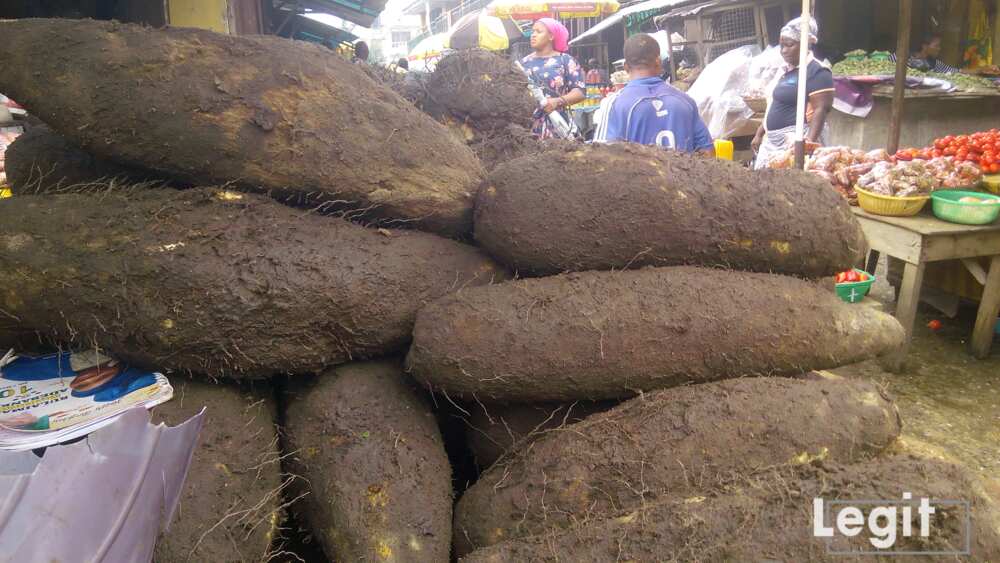 Goods like yam, tomatoes, provisional items and fruits are quite affordable yet patronage seems low as observed by our correspondent in the market. But other goods like pepper, onion and frozen goods increased by over three percent same with cassava flour, semolina and wheat.
As some traders sell their goods at unreasonable rate just to make extra profit, others sell below cost price just to meet up with the demands of their business in markets across the state.
With various activities ongoing in the country even as the border remain closed, and the government trying to make things better in different sectors, one can only hope of a better economy in months ahead.
INTERVIEW: I feel sad when I hear everything is bad because of my brother, Buhari via Legit TV
Source: Legit.ng