Editor's note: Using Maryam Sanda's conviction as a case study, the writer, Vanen Kwen, seeks to shed light on the double standards often deployed when dealing with crimes committed by women, and the subtle privilege female offenders enjoy; culturally and systemically.
Drama ensued at the High Court of the Federal Capital Territory yesterday, January 27, 2020, in Abuja, when Maryam Sanda was convicted and sentenced to death by hanging, for the gruesome murder of her husband, Bilyaminu Bello, following a domestic dispute that happened almost 3 years ago.
From videos circulating on social media, an obviously distraught Maryam attempted to flee the dock after her sentencing. Amidst the wails and desperate calls for her mother, you could hear her saying, ''I was fasting, and praying, ya Allah, why?''
PAY ATTENTION: Do you have news to share? Contact Legit.ng instantly
Herein lies the problem with her behaviour:
1) She believed in all innocence that by calling on a higher power, and by the performance of some religious rituals, she would be absolved of all wrong doing, and consequently, the accruing liability for her established malice and corresponding criminal actions- a crime most religious Nigerians are guilty of.
2) The blatant display of naivety and apparent lack of the mental range to appreciate the full consequences of her action, even though there were several reports that she had been abusive towards him in the past.
3) And by implication, the subtle, yet firm clamoring by a large bloc of the society for a lesser punishment.
And on this point, while many would likely argue that their displeasure is for the death sentence, I will, at the risk of sounding all-knowing, argue that they do so, not for the former reason, but for the privilege motherhood affords her, and on the basis of her gender.
However, they do so under the mischievous guise of promoting the overriding good of the children, who without doubt are the real victims of these tragic events.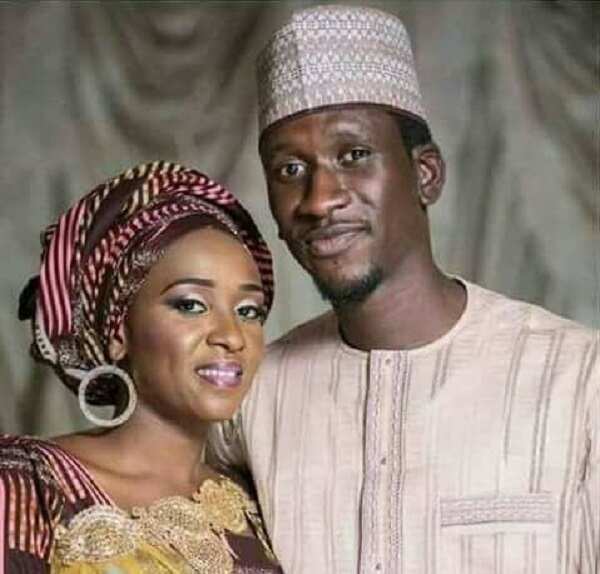 I have always argued that, to be effectual and efficient in curbing the menace of gender-based violence and domestic abuse in fundamentally patriarchal society, those who spearhead conversations on gender-based violence/domestic abuse must desist from pushing the mainstreamed, albeit silly paradigms of gender based/domestic violence that narrowly define women as solely victims of or enablers of the aforementioned crimes.
Time and time again, nature proves us wrong that contrary to our predominant sociocultural worldview that stubbornly views women as, at their best; tolerable, their worst; irritants, and their ugliest; just morally bad - women are full fledged adults, with fully formed brains, thereby, possessing the requisite minimal intelligence needed to process emotions, tell good from bad, make informed decisions in good or bad faith which may include, the criminal intent to maliciously cause harm, like all human beings do.
Thus, while we bemoan the tragic waste that became of Bilyaminu and Maryam's lives, and while our hearts break (rightly so) for their children, may we not say that Maryam is not deserving of her lot, for to say so will be to validate the maiming of domestic staff; underage and adults, spouses and other adults, by women (like Maryam), who like all criminals, assert the prioritization of their needs, fragile egos, and thirst for power by meting out violence on their victims.
Maryam's story may be like that of Dierdre, the woman who folklore says died of a sorrowful heart, but in this story, Maryam is not the victim, Bilyaminu is, and by implication, their children who will grow without knowing the love of both parents.
I do not hold brief for the death penalty, but the law is what it is; when you take a life maliciously, the law demands yours in return, maybe to create the balance that eludes all societies, to satisfy those aggrieved by the victim's death, or to serve as a deterrence to those whose tendencies run alike.
PAY ATTENTION: Get the Latest Nigerian News on Legit.ng News App
Due to our varying, albeit humanly flawed philosophies on life and retribution, we may never know or agree on what is perceived humane and just punishment in our world.
However, on this matter, my aim is not to argue the rationalization or wrongness of the death penalty, my aim is to remind us who the criminal and victims are: Maryam, Bilyaminu and their children, respectively.
And if I may add, to self-deprecatingly ( after confronting my own bias) call us out as a whole, on the double standards we deploy when handling female criminality, and the soft landing female offenders enjoy.
Finally, as we comment and argue Maryam's punishment and the place of the death penalty in our pro-life conscious world, let us ask ourselves this question, ''Would I be reacting differently if a man had in cold blood, taken his wife's life?''
Disclaimer: The views expressed in this article are the author's own and do not necessarily represent the editorial policy of Legit.ng.
At what point should a person walk out of an abusive relationship? | Legit TV