Until his death, Jim Lehrer was known as a veteran TV anchor for PBS. He had an impressive career as a journalist and also went ahead to win several awards. Read on to know more about the details that shaped the longtime TV anchor's life.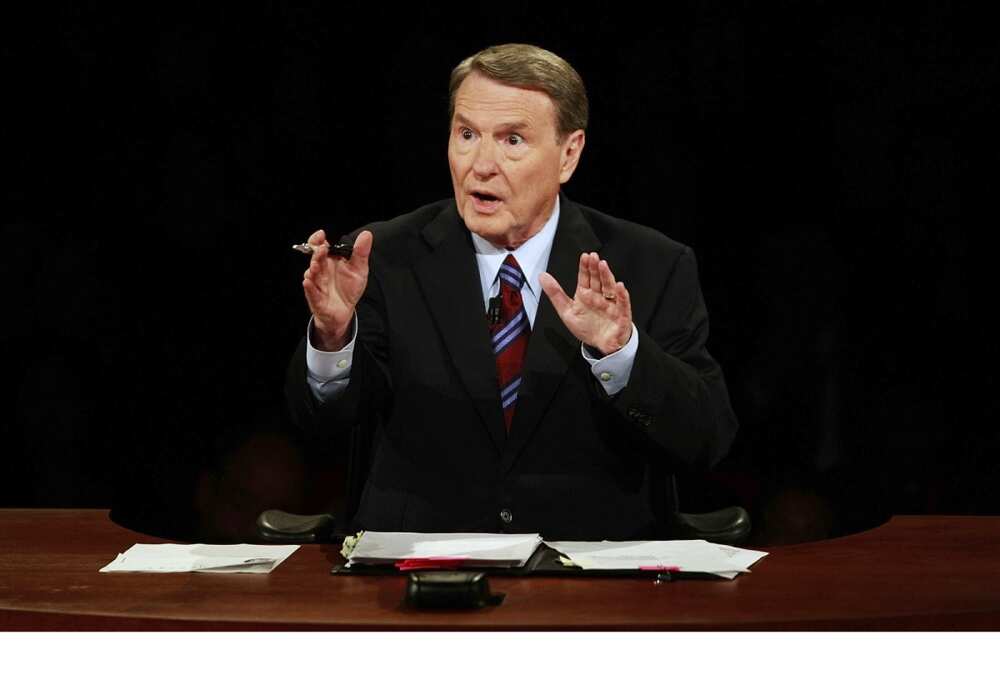 He was famously known for hosting The News Hour with Jim Lerher for PBS, a show that will be fondly remembered for hosting some prominent personalities and delving into constructive discussions on public affairs.
Profile summary
Name: James Charles Lehrer
Age: 85 years
Date of birth: May 19, 1934
Place of birth: Wichita, Kansa, USA
Zodiac sign: Taurus
Ethnicity: White
Nationality: American
Father: Harry Frederick Lehrer
Mother: Lois Catherine
Spouse: Kate Lehrer
Children: Jamie, Lucy and Amanda
Profession: Journalist and author
Deathday: January 23, 2020
Place of death: His Washington home
Early life
Lehrer came from a humble background. His father, Harry Frederick Lehrer, worked as a bus station manager while his mother, Lois Catherine, was a bank clerk. He started his education in Beaumont, Texas and later went to several schools with a particular focus on journalism.
He was a sports editor while attending Thomas Jefferson High School in San Antonio, Texas. Later, he attended Victoria College in Texas, graduating with an A.A. In 1956, he attained a B.J from the Missouri School of Journalism at the University of Missouri. He had a part-time job working as a Trailways ticket agent in Victoria, Texas.
After completing his college education, he went straight to join the US corps working as an infantry officer. He spent three years working in that position until he moved to the journalism industry.
His education history shows that Jim Lehrer was interested in becoming a journalist ever since he was young. He went on to pursue his dream until he achieved it.
Career and accomplishments
Lehrer was known as an outstanding journalist, author and TV anchor. He had a successful career working with different organizations.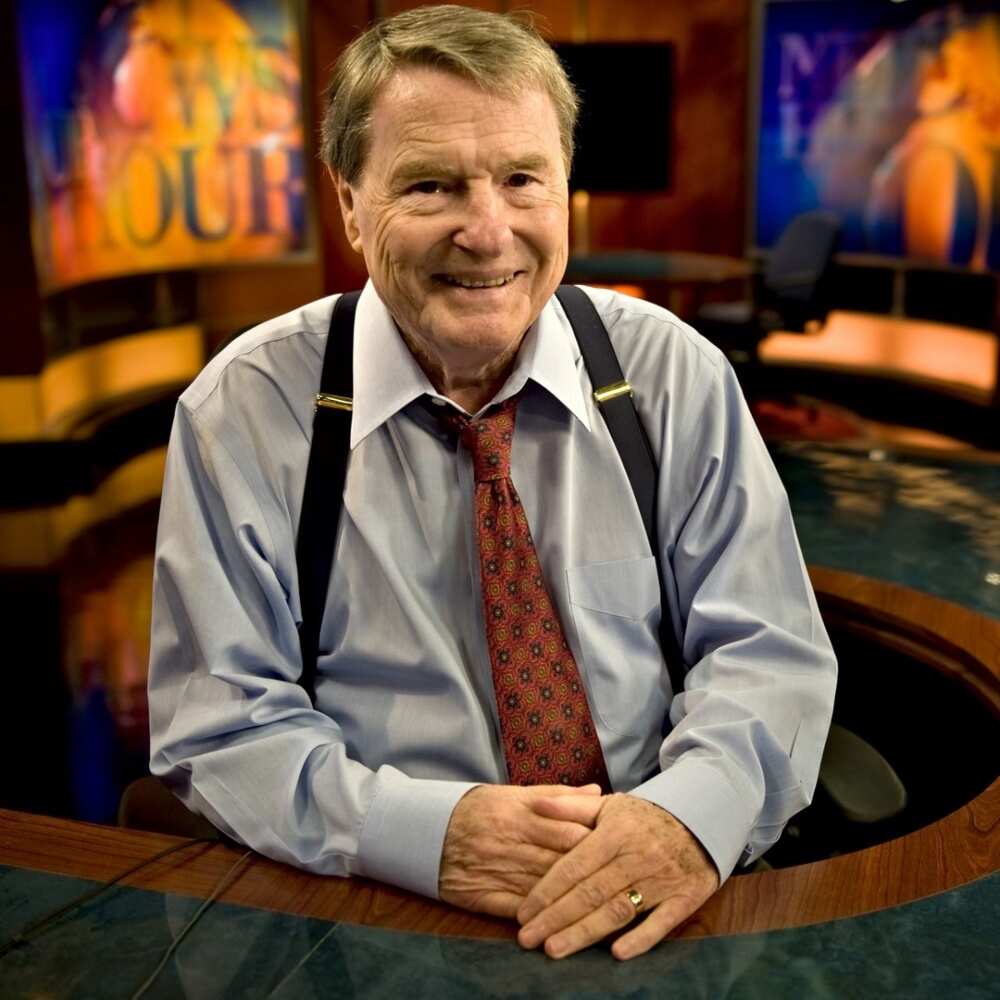 He kick-started his journalism profession with The Dallas Morning News in Texas. After a while, he joined Dallas Times-Herald as a reporter. During his time at the media company, he got the opportunity to cover the assassination of John F. Kennedy in 1963. He also had a role in writing a political column for several years and then worked as the City Editor in 1968.
His prosperous TV career began when he joined KERA-TV in Dallas. He was given a job as an On-air host, editor of a nightly news program and the Executive Director of Public Affairs.
After a span with KERA-TV, he shifted to join PBS in Washington D.C. In his new job, he was the Public Affairs Coordinator. Lehrer became a member of the Journalism Advisory Board and a fellow at the Corporation for Public Broadcasting (CPB).
He also got a job as a correspondent for the National Public Affairs Center for Television (NPACT) where he came to know Robert MacNeil. Together with MacNeil, he covered the Senate Watergate hearing and the exposure of the Watergate Tapes broadcast live on PBS in 1973. He was also tasked with the role of covering the House Judiciary Committee's impeachment inquiry of President Richard Nixon.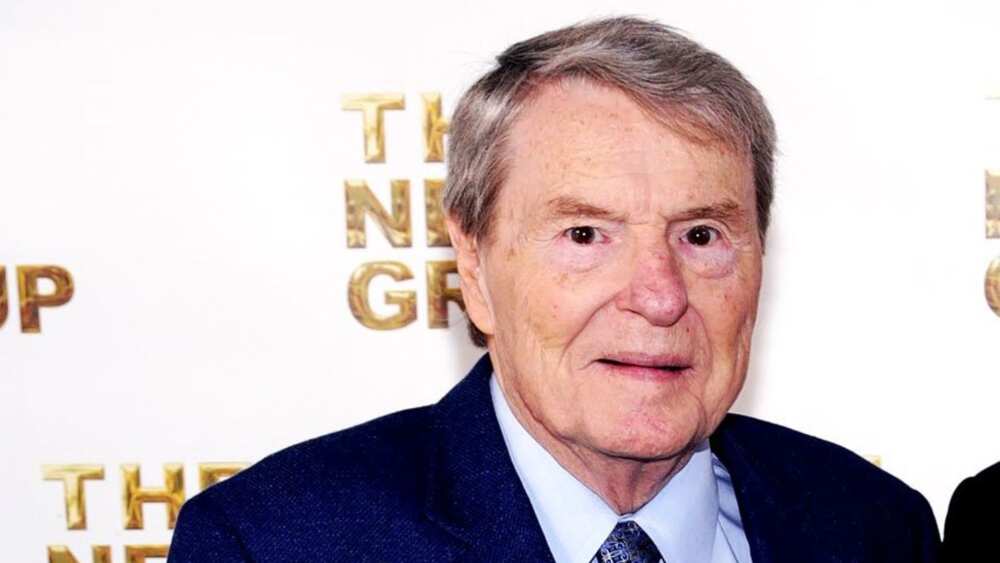 In October 1975, he became the Washington correspondent for The Robert MacNeil Report on Thirteen/WNET New York. After just two months of working, he was elevated to the position of co-anchor, subsequently changing the name of the program to The MacNeil/Lehrer Report.
In September 1983, the anchors re-branded the show and named it The MacNeil/Lehrer NewsHour. The partnership of the great anchors went on until 1995 when MacNeil departed, and the show was renamed The NewsHour with Jim Lehrer. In 2009, The Newshour with Jim Leher came to an end after having another name change, and it was called the PBS NewsHour.
Jim had a heart condition that necessitated a heart valve surgery in April 2008. As he recovered from the surgery, the program went on, but Ray Suarez anchored on his behalf. When he was fully recovered, he assumed his duty on June 28, 2008.
After three years of service since his return to work, he announced his resignation as the anchor of PBS NewsHour. Nevertheless, he went on to be a moderator on the Friday news analysis segments. He was also engaged in the show's production activities working under MacNeil/Lehrer Productions. Jim Lehrer PBS career spanned 36 years.
Presidential debate moderation
Lehrer is credited for engagement in several U.S presidential debate-related projects such as the 2000 and 2008 Debating Our Destiny Documentaries. The documentaries showed candid talks with various aspirants for the seat of President and Vice President beginning from 1976. He boasts of moderating 12 presidential debates.
Jim Lehrer said that he was not willing to host any presidential debates after 2008, but after the debate format was changed, he was convinced by the Commission on Presidential Debates to host the 2012 U.S Presidential Debate. The debate venue was at the University of Denver, Denver, Colorado, and it covered a myriad of issues surrounding domestic policies.
Jim Lehrer books
Apart from his flourishing journalism career, Jim Lehrer was also an author with several books under his name. Here is a list of some of his famous works.
Tension City
Eureka
Mac to the Rescue
Super
The Phony Marine
The White Widow
We Were Dreamers
Purple Dots
A Bus of My Own
Blue Hearts
The Franklin Affair
Kick The Can
Fine Lines
Top Down
The Last Debate
Sooner Spy
The Special Prisoner
Oh, Johnny
Flying Crows
No Certain Rest
Major awards
His immense contribution to journalism and other sectors were recognizable and awarded accordingly. In his long prosperous career, he bagged several coveted awards which include the following;
Paul White Award, Radio Television Digital News Association (1990)
American Academy of Arts and Sciences Fellow (1991)
University of Missouri School of Journalism's Medal of Honor
William Allen White Foundation Award for Journalistic Merit
George Foster Peabody Award
Fred Friendly First Amendment Award,
Emmy Award
National Academy of Television Arts and Sciences Silver Circle (1999)
Television Hall of Fame (1999)
National Humanities Medal (1999)
Walter Cronkite Award for Excellence in Journalism. (2008)
Jim Lehrer net worth
Over his working period as a journalist, Jim Lehrer accumulated substantial wealth. His primary income source was his journalism profession, and his estimated net worth was 48 million US dollars as of 2020.
Death
Jim Lehrer passed away on January 23, 2020, at his home in Washington D.C. Currently, no reports are available detailing the cause of his death. At the time of his death, Jim Lehrer age was 85 years.
Without a doubt, the memories of Jim Lehrer will forever remain in our minds. He was a true icon in the news and public affairs industry. His exemplary career achievements remain as an inspiration not only to journalists but people who want to excel in different practices.