Which Parks and Rec character are you test
Parks and Recreation was an American sitcom that primarily focused on political satire. The television show premiered in 2009 while the season finale was aired in 2015. The show became a fan favourite among many viewers who connected in some way to one or several characters in the show. Ranging from Leslie's friendliness to April's sarcasm, the characters all had something that defined them. Which Parks and Rec character are you? Take this Parks and Recreation quiz to find out.
Parks and Recreation characters
Which Parks and Rec character are you? Here is a look at the main recurring characters from Parks and Rec as well as the traits that truly defined them.
Jerry Gergich
Jerry was portrayed as a family man, married to Gayle and a father to three beautiful girls. He was mistreated on occasion due to his ineptitude and general clumsiness at work. Ron Swanson often pointed out Jerry's poor health. Despite this though, Jerry lived up to a century old, to everybody's surprise. He led a very happy family life despite the constant mocking at the workplace.
Chris Traeger
Chris was one of the guest Parks and Rec characters in the second and seventh seasons. He was cast as a series regular from the third through the sixth season. Traeger's character was portrayed as overly energetic and cheerful. He was meticulous about his overall health and was often quoted talking about his 2.8% body fat. He was also generally optimistic, often holding the belief that he would be the first human being to live up to 150 years.
Ben Wyatt
Ben was a guest star during the show's second season. He became a series regular starting with the third season. Wyatt was initially an auditor contracted to evaluate Pawnee's finances. He was portrayed as quite straightforward with the truth even if that meant offending another person. He was also shown to have incidences of passive-aggression. He surprisingly won the mayoral seat of Partridge at the age of 18 before being banned from the city after bankrupting it.
April Ludgate
April was arguably the one Parks and Rec character with what could be described as a fascination with the dark side. She occasionally brought up ritual sacrifices related to cults in almost every season. She was introduced into the show as an intern working under Ron Swanson. Besides her love for the dark side, she had two alter egos; Judy Hitler and Janet Snakehole.
Ludgate was totally disinterested in her job and often exhibited sarcasm while dealing with her co-workers. She ends up getting into a relationship with Andy despite seeming to have no similarities to him.
Leslie Knope
Wondering which Parks and Rec character was the main protagonist? Leslie Knope was one of the main recurring characters on Parks and Rec. For most of the episodes, she was the Deputy Director at the Department of Parks and Recreation in a fictional Indiana city known as Pawnee. She was the perfect government employee and often believed that a good government should be serving its people.
She was often portrayed as an over-achiever with her ambitions of becoming America's first female president. Leslie was also known for her friendliness to everyone and her particular admiration for Joe Biden.
Ron Swanson
Also known as Ronald Ulysses Swanson, Ron was the ex-husband to two women, both named Tammy. He was also the husband to Diane Swanson. On the show, Ron was the overall head of the Parks and Recreation department for some seasons before he quit. He was often seen as an introvert who valued his alone time. He secretly enjoyed playing the saxophone and loved plums, artichokes and scavenger hunts.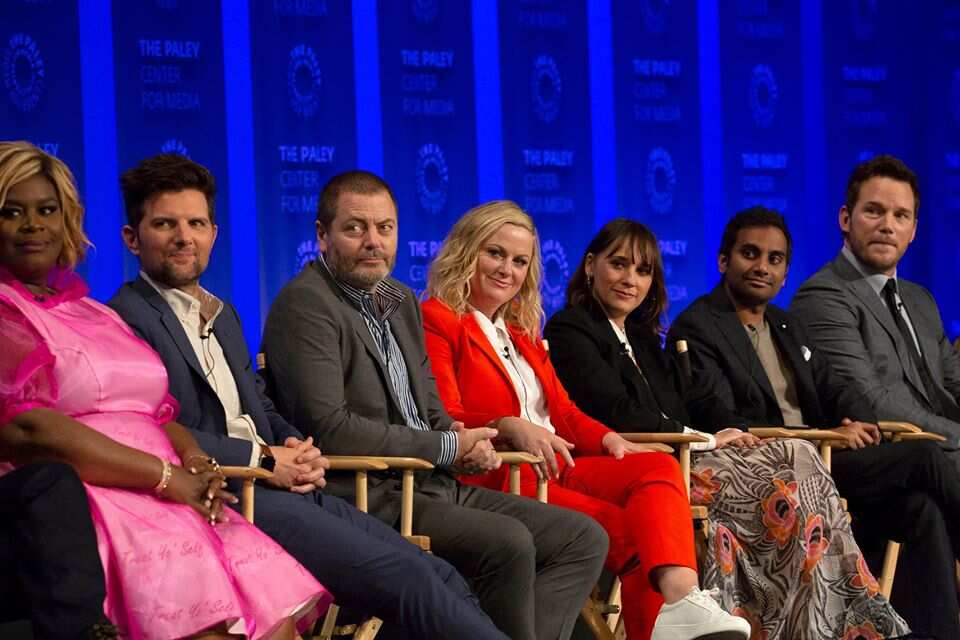 Tom Haverford
Also known as Thomas Montgomery, he was a fictional Indian-American born as Ismail Gani. He was portrayed as an underachieving and sarcastic government employee who worked as under Leslie. Tom was well known for his cocky and mischievous attitude and sense of style. He often donned suits and semi-casual polo shirts.
Andy Dwyer
Andy was married to April and was portrayed as a thriving artist with a band named Mouse Rat. He was also the former owner of the Shoe Polishing Stand. His ex-girlfriend, Ann Perkins, left him for his laziness and general spoiled attitude.
Which Parks and Rec character am I?
From April's sarcasm, Leslie's friendliness, Ron's sternness to Tom's mischief, what Parks and Rec character are you? The show consisted of characters with significantly varied personalities. Most fans probably resonated differently with each cast member depending on personal preferences.
So, which Parks and Rec character are you? Hopefully, the above Parks and Rec character quiz has matched you with the character you most closely resonate with. Throughout the show, fans were treated to the ups and downs in the Parks and Recreation Department in the city of Pawnee. Which character did you find fascinating?
Source: Legit.ng